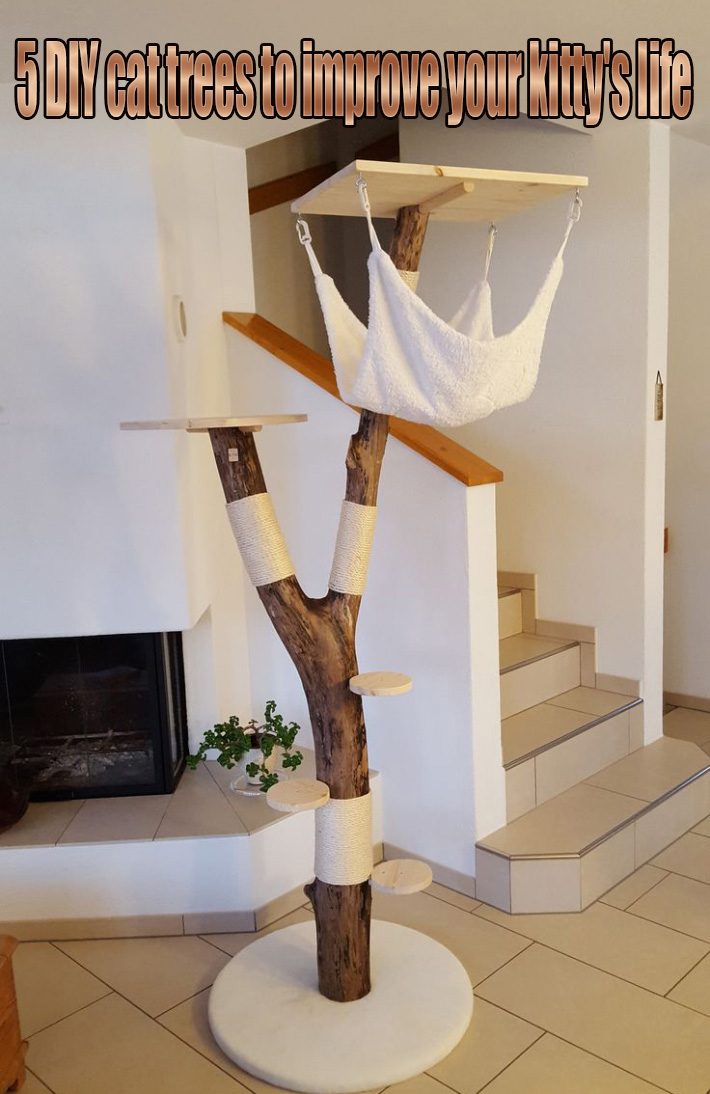 If you share your home with a cat, you're likely accustomed to your feline friend scaling bookshelves or napping atop the kitchen cabinets. This desire to be up high and observe the world below is instinctual for cats. It helps them feel safe by providing a secure vantage point to survey the landscape. In the wild, the ability to climb up high increases a cat's chances for survival.
To keep your kitty happy, it's important to have a structure like a cat tree, which your pet can safely scale to nap and play atop. In addition to doing something nice for your cat, you'll also be doing something good for your home by providing your kitty with something to scratch besides the furniture.
However, purchasing a cat tree from your local pet store can set you back a few hundred bucks. Luckily, there are several types of DIY cat trees that you can build for much cheaper.
IKEA-hack cat tree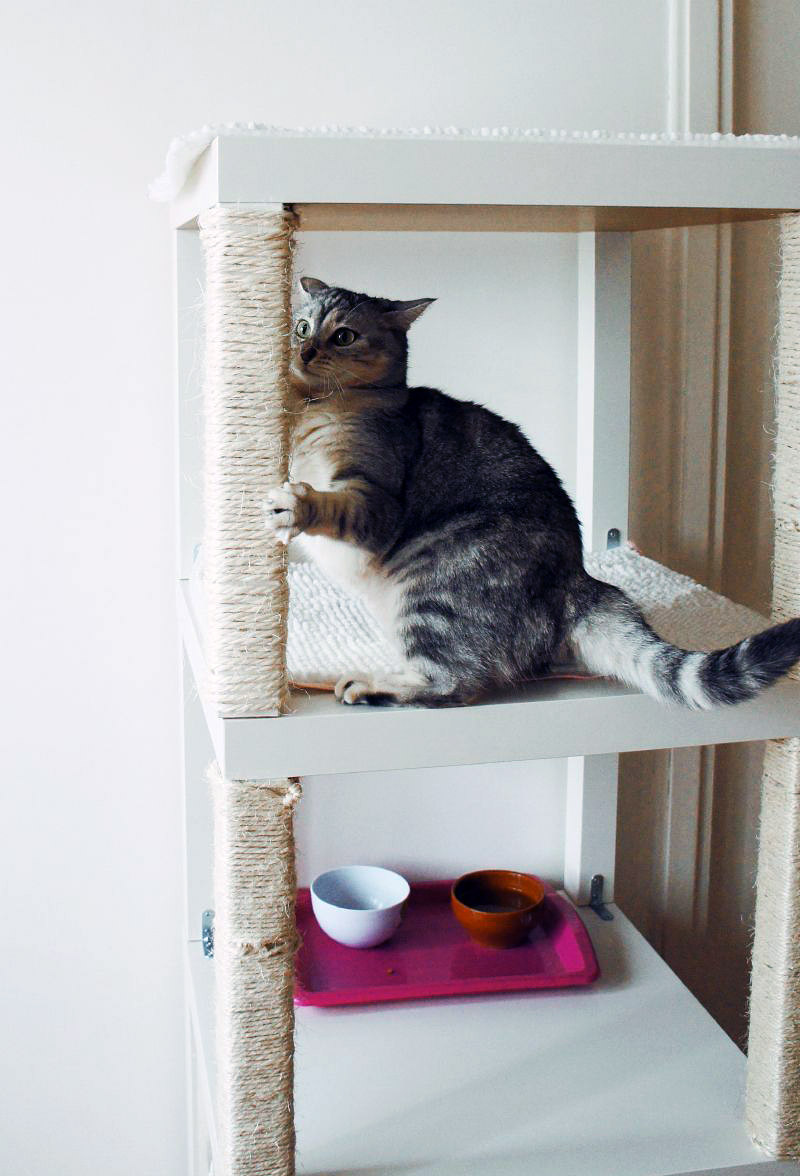 Purchase a few cheap end tables at your local IKEA, and you'll be ready to construct a simple cat tree in a matter of hours. Simply secure the tables atop each other with screws, and then wrap the sides with sisal rope or carpet scraps so your kitty has something to sink her claws into.
Real-tree cat tree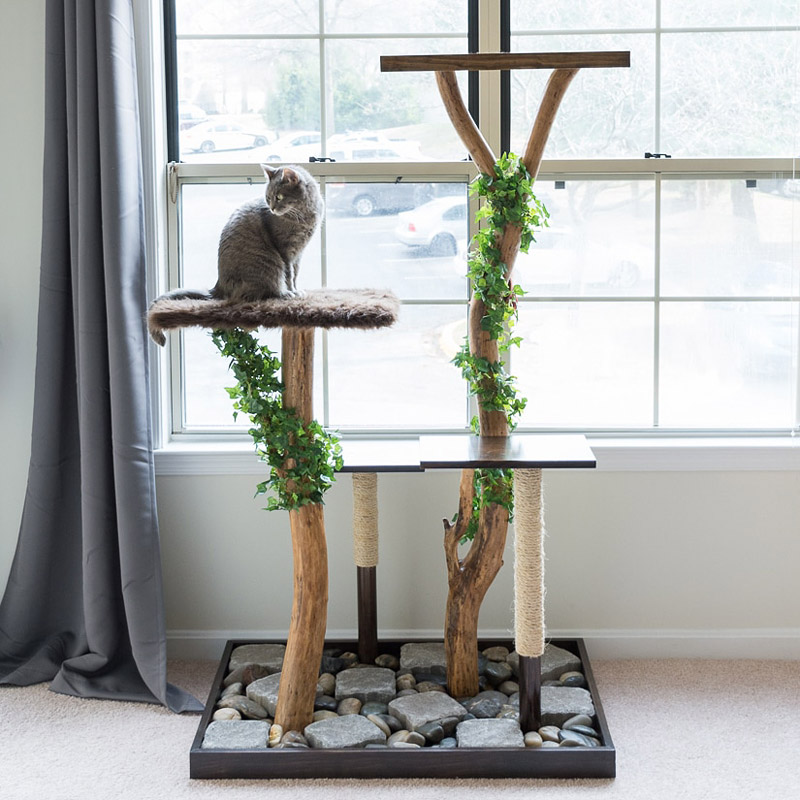 If you have a large fallen branch on your property, don't throw it in the yard waste pile! Transform it into a beautiful cat tree.




Cat condo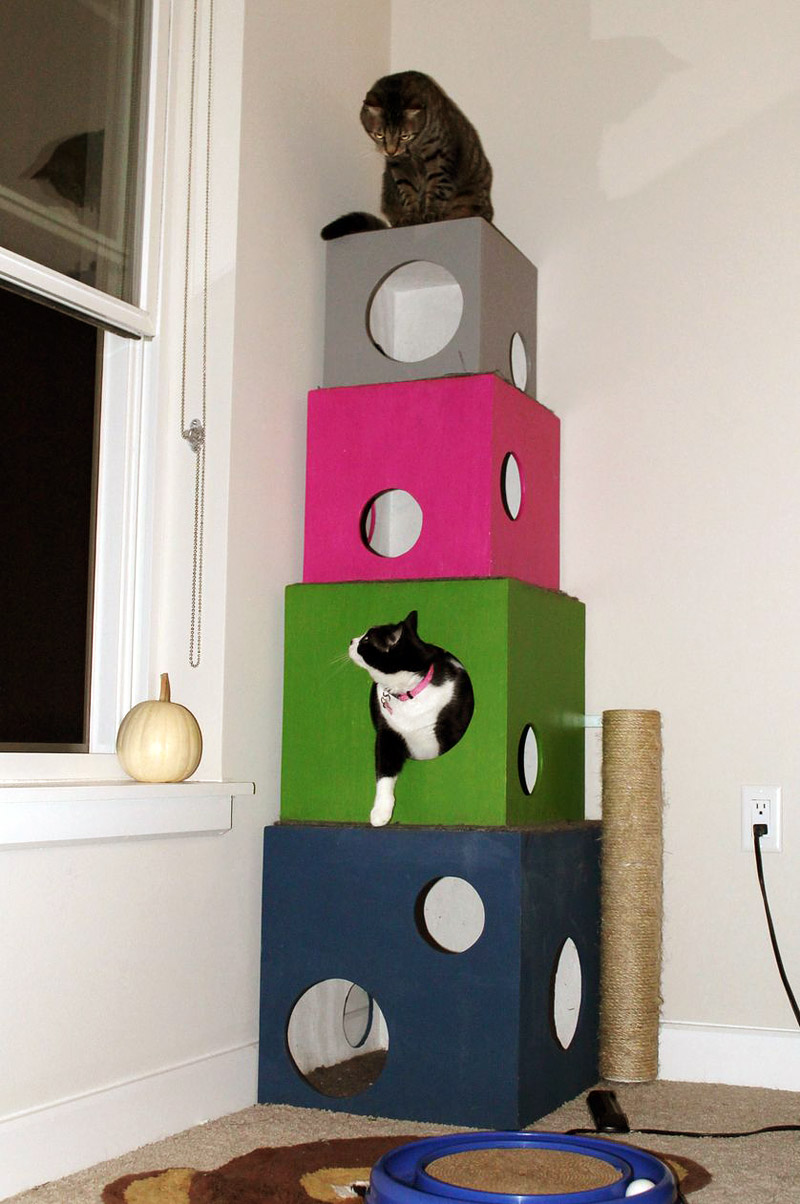 After seeing a photo of a beautiful kitty condo that retailed for $300, blogger Heather West decided to make her own. She built three different-sized cubes out of plywood and carpeted each one before painting them and attaching them atop each other in ascending size. Total cost of the project? $60.
Cat tree from free materials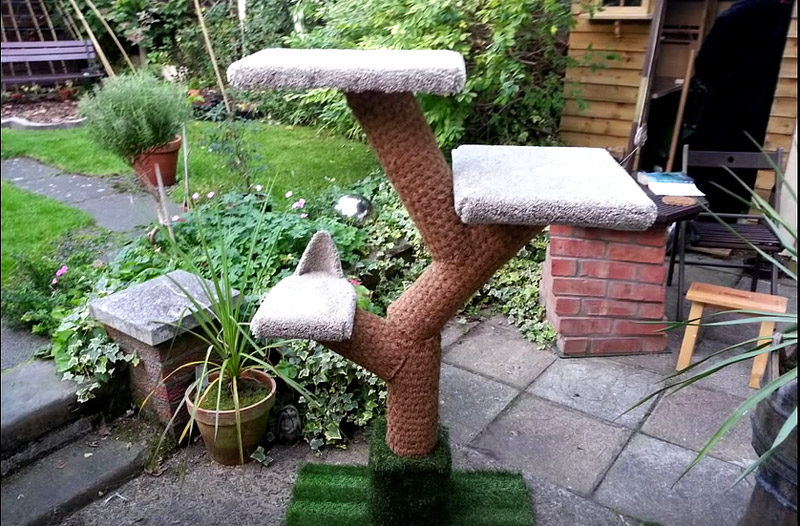 Using a collection of found materials,and piece together a beautiful small cat tree in one weekend.




Cat shelves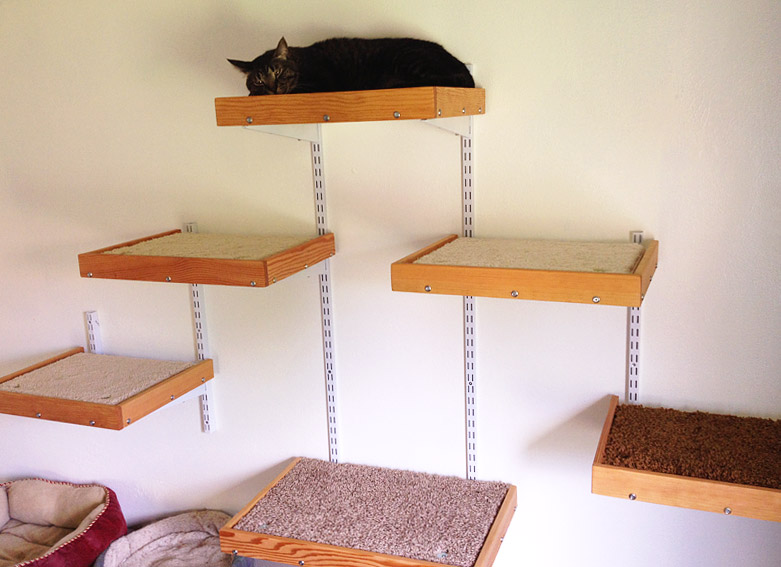 Short on space? You can still provide your kitty with a place to climb, as well as the "purrfect" place for a catnap — all you'll need is a few shelves. Simply purchase some shelves, glue carpet atop them and attach the shelves to your wall with brackets.
Source: mnm.com