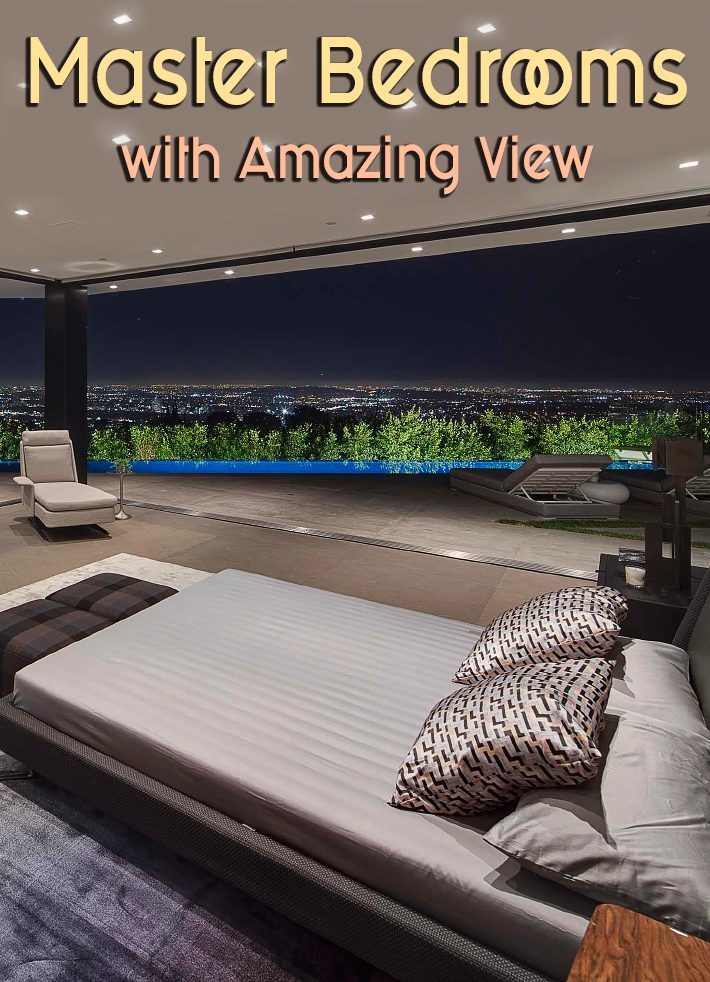 Master bedrooms that promise sweet dreams
Imagine starting every day in a room with a view. You've got to have the right bed, the right décor, the right accouterments and big windows!
Make your bedroom perfectly place, where you can recharge your batteries. All you need to do is to set big windows or you can make glass walls, and that way you will have wonderful view from your master bedroom. Another thing you need to do, is to set less furniture so your attention will be directed towards the beautiful outdoor view and you will have sweet dream and quality resting.
We made one great collection of master bedrooms with amazing view hopefully to motivate you!