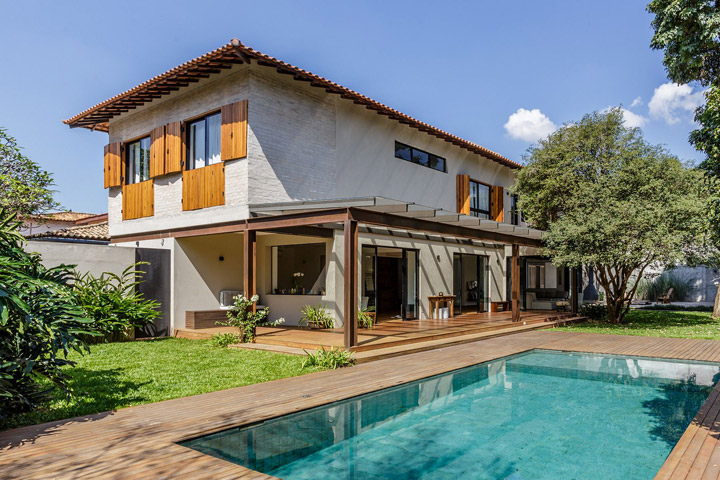 Homeowners are increasingly demanding dwellings that blur the traditional boundary between the interior and the landscape that surrounds the house, creating a seamless indoor-outdoor interplay. Nestled in a lovely, green neighborhood of São Paulo, Brazil, the Butanta House is no different, as Lab Arquitetos transformed this 50s home into a modern masterpiece that encourages you to spend more time outside than indoors!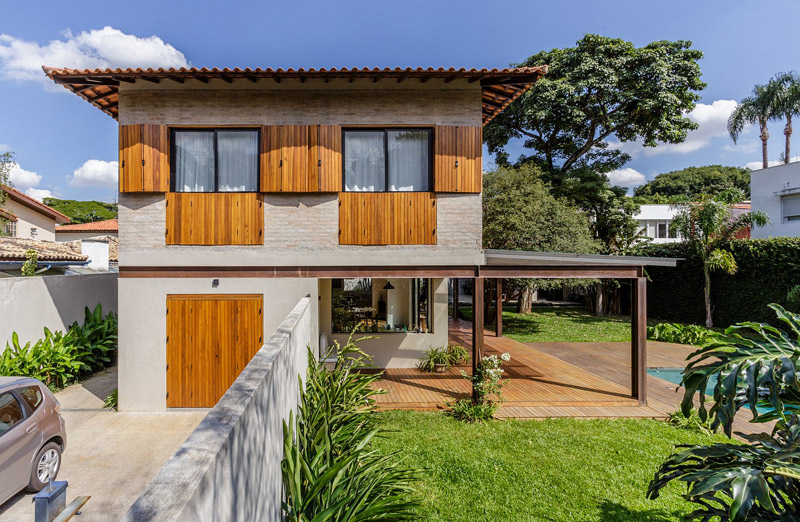 In sight of a comfortable house for the whole family, the owners decided to renovate an old house from the early 50s.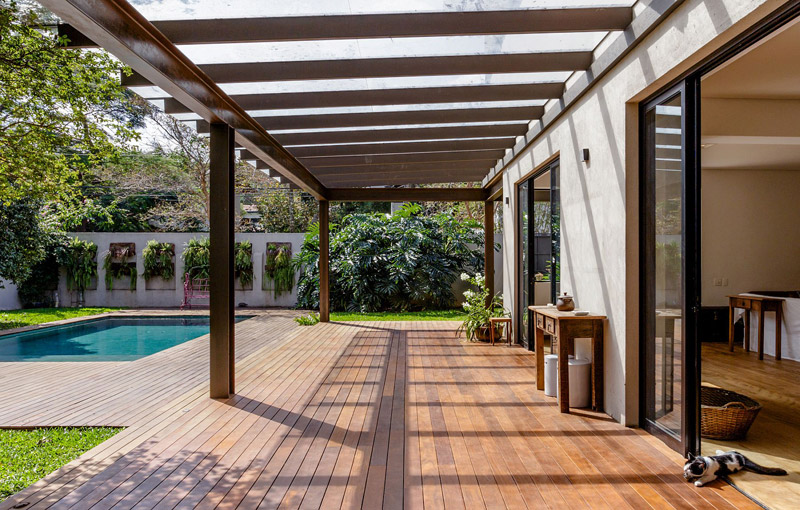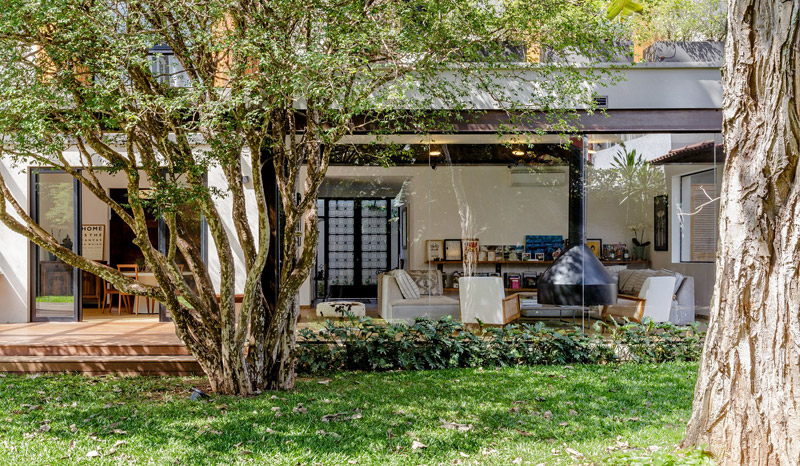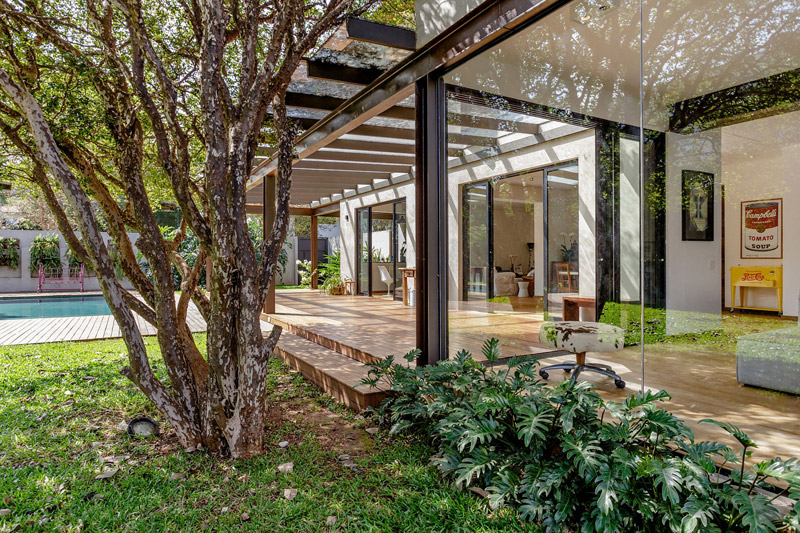 The architects from Lab Arquitetos developed the project in order to integrate the outdoor area to the inside of the house, making it possible the usage of pergolas, balconies and wide windows.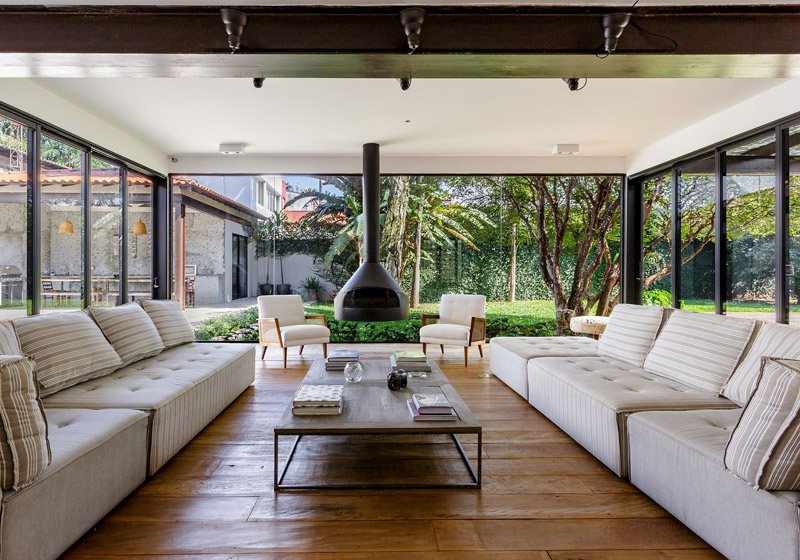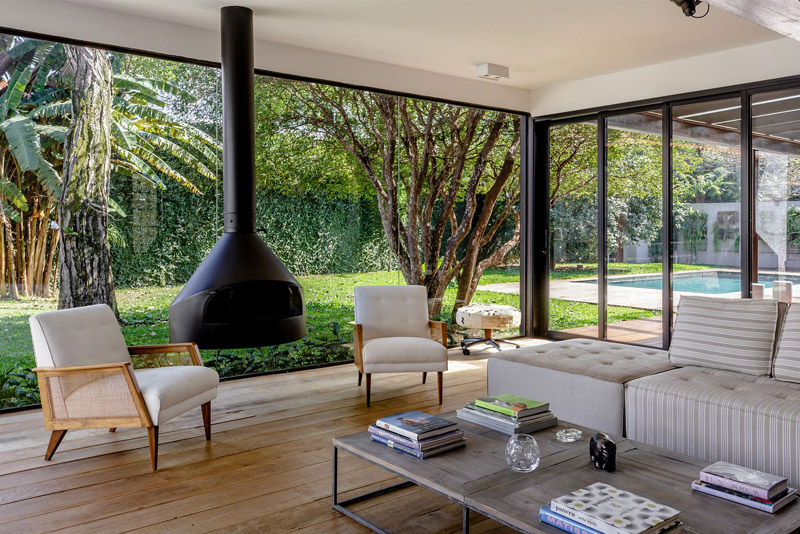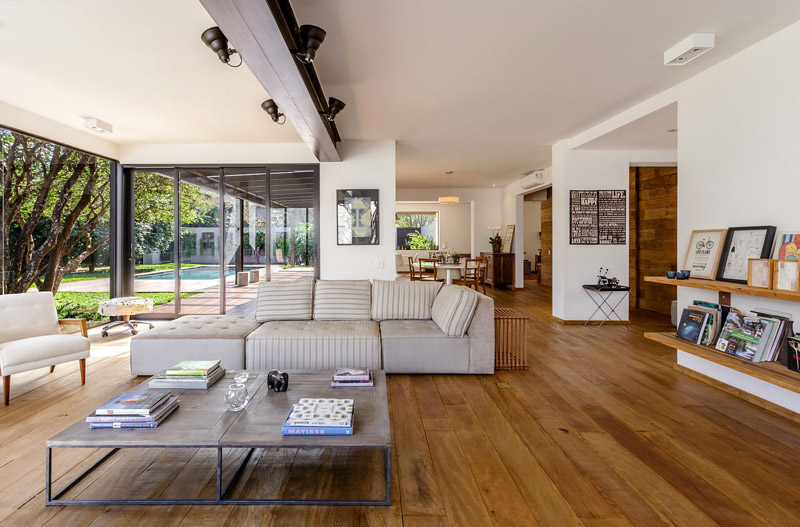 Searching for an aesthetical look that refers to the northern Argentina fields and grasslands, rustic materials such as wood were used, contrasting with the contemporary furniture and integrated rooms.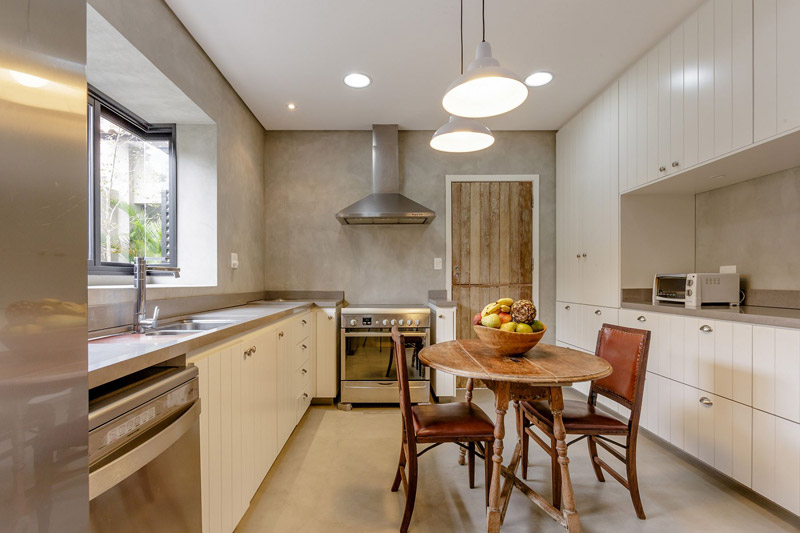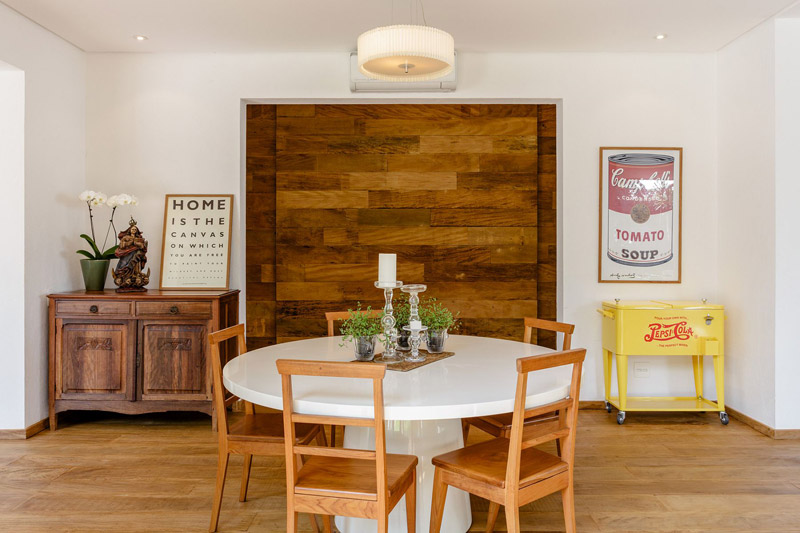 The original laundry area gave place to a living area with an open garden and grill area, both with view to the refurbished swimming pool.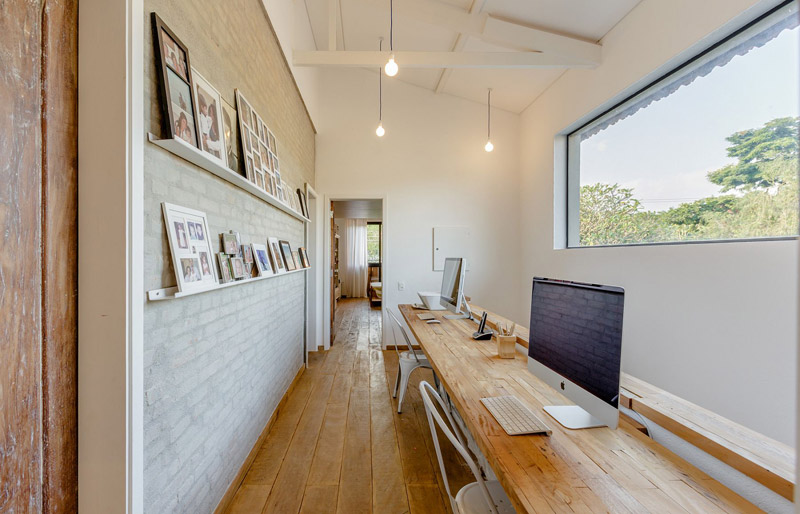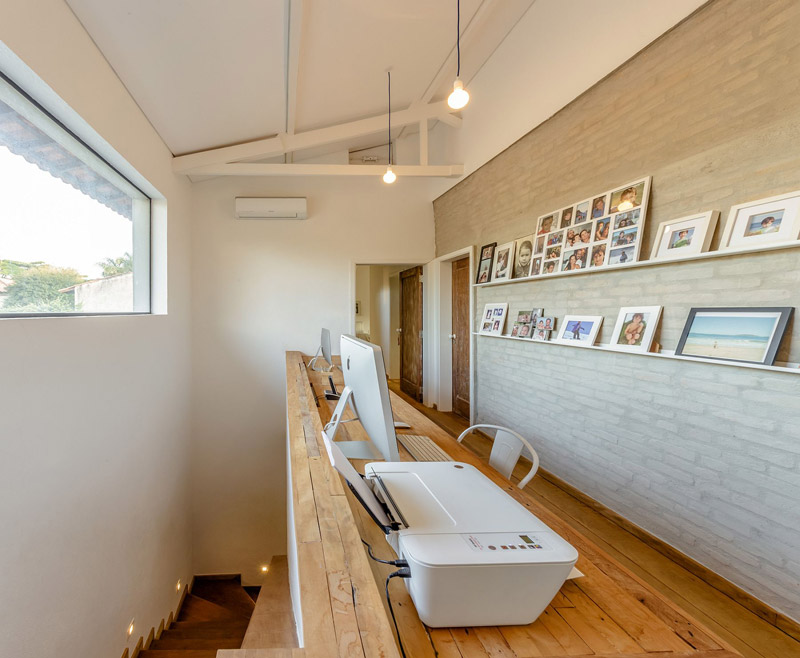 The fence and low walls were removed so all rooms could be integrated, giving place to a exuberant landscape.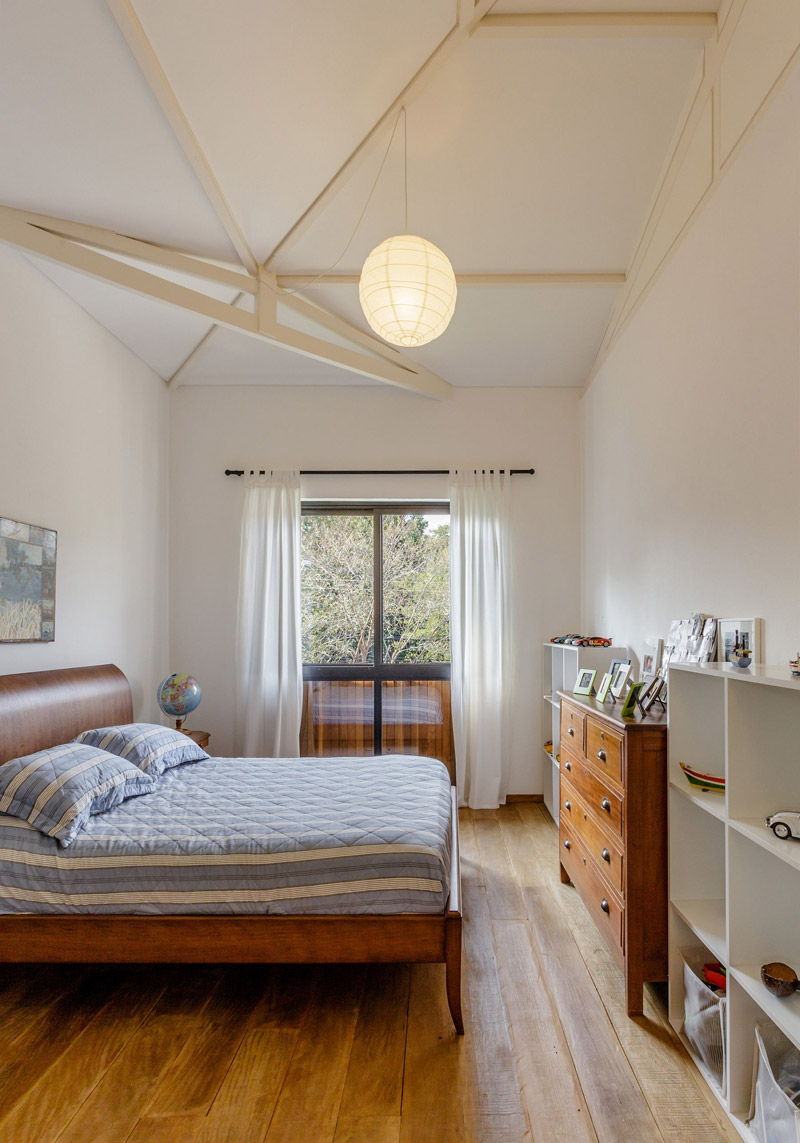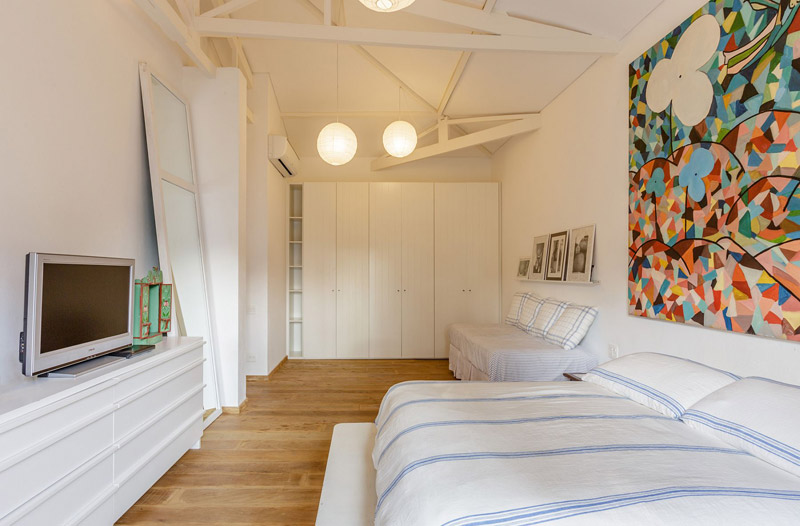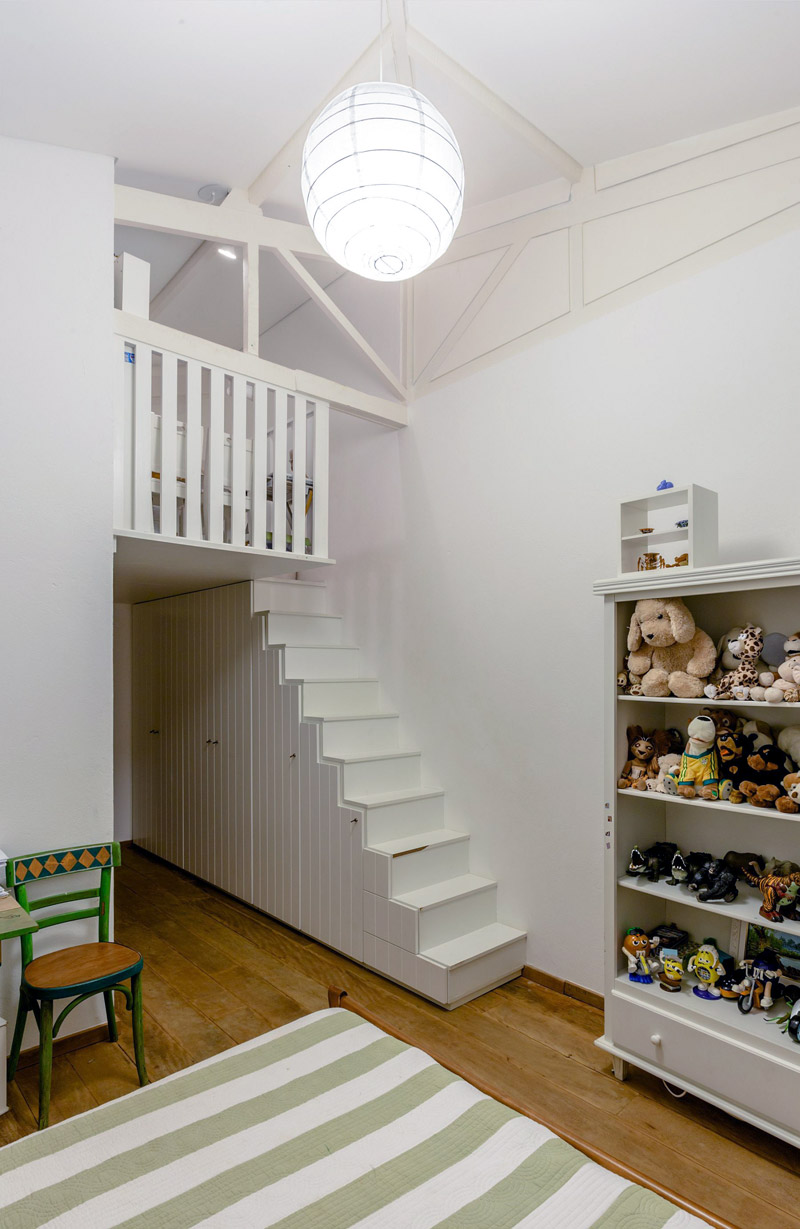 The lower plan was expanded, connecting the living room and balcony area through the pergola area. Made of corten steel , the pergola hasit´s structure apparent and also sustains the upper floor new balcony.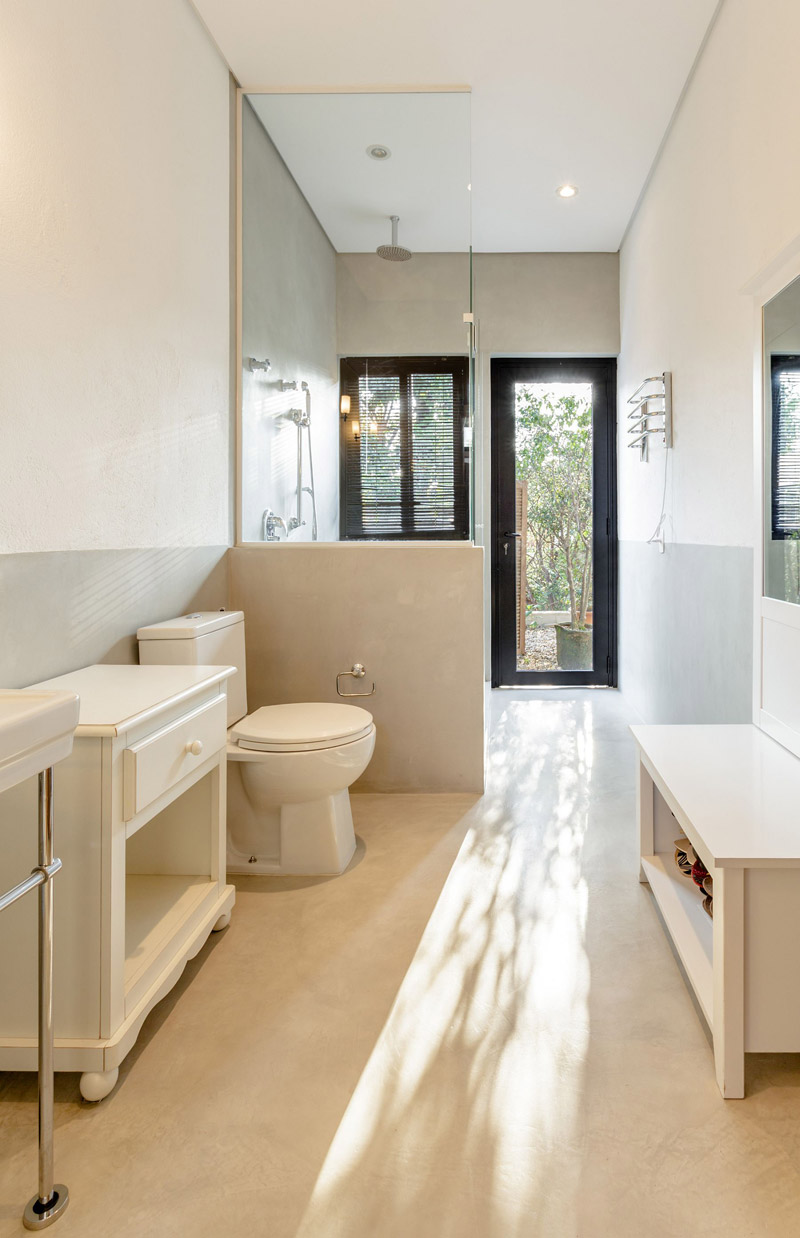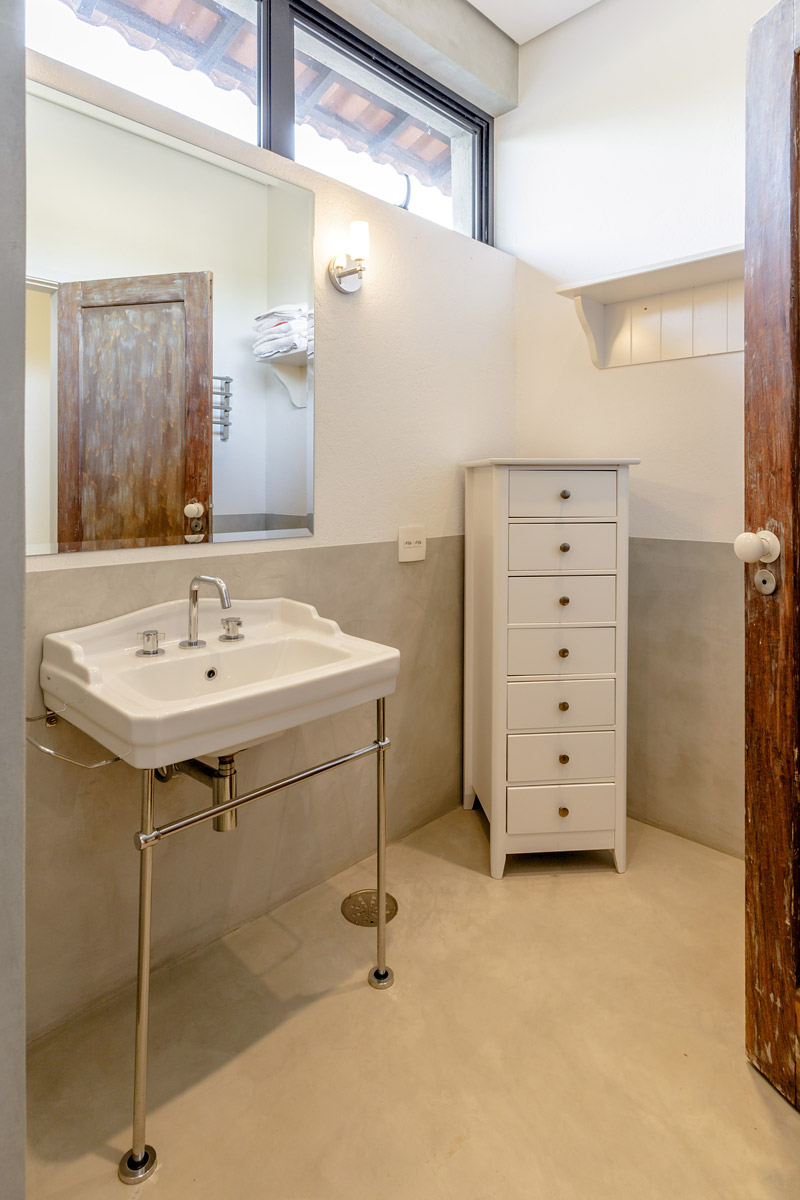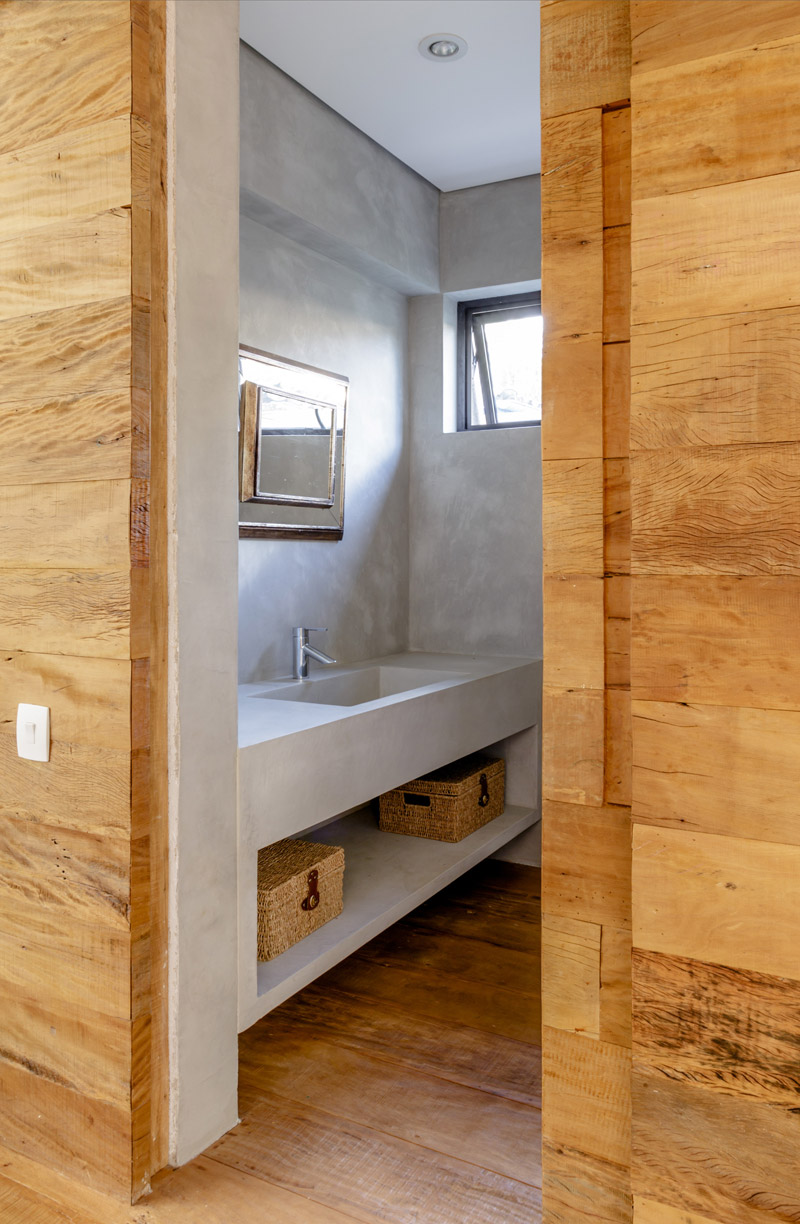 One of the greatest surprises during construction was the chance to leave the existing roof structure apparent, requiring only some repair and maintenance in some points and a new painting finish.
Architects: Lab Arquitetos
Location: São Paulo, State of São Paulo, Brazil
Project Team: Rodrigo Leopoldi, Marino Barros, Valéria La Terza, Beatriz Paixão
Area: 470.0 sqm
Project Year: 2013
Photographs: Marcelo Kahn
Manufacturers: Celite, Deca, Suvinil
Source: archello.com