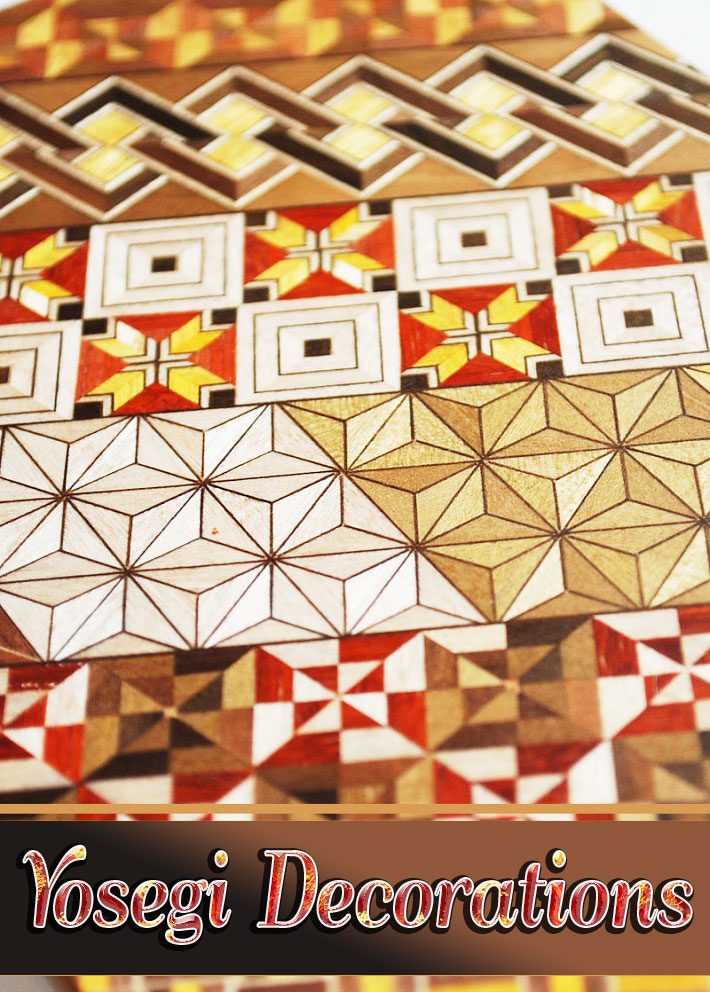 Instead of using paint, Japanese Yosegi decorations are made out of natural fine grains and textures of wood. First, timbers are cut into rods of desired sections, the rods are then glued together to form a section of geometrical design pattern. The surface is sliced into thin plates of wood, which are glued onto boxes and other handicraft works. This mosaic-like art originated during Japan's Edo Period (17th-19th century) and are still respected all over the world.
Yosegi, which literally means "to put wood together," involves creating intricate geometric mosaics of wood shaved into extremely thin sheets used for decorative effect, often on small boxes and trays.
Yosegi is known for its beautiful and intricate patterns. Despite its vivid hues, nothing is painted—all the colors come from the natural hues of different woods, which come from the many trees that grow in the Hakone region of Japan, where the technique originated.
To begin the process, the yosegi artist glues different wooden rods together to form geometric patterns and shapes in one big block. Next is the coolest part: The artist shaves tiny slices off of the patterned block so that each slice bears the design. Finally, the artist uses those slices to decorate boxes and other wooden objects.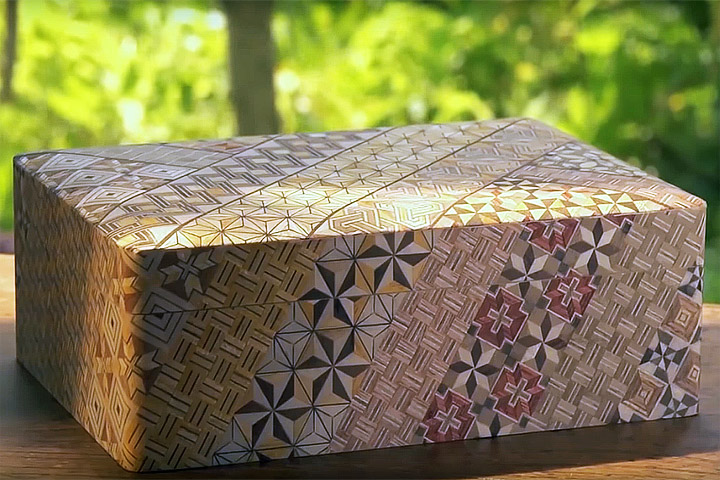 Why Yosegi is Relevant
In the modern world, quantity is often valued over quality, and doing something fast is usually chosen over doing it well. Time is money, after all. Technology and craftsmanship don't really mix, which means the latter is disappearing. The fact that yosegi is still around is a heartening reminder that the world still appreciates the care and history that goes into objects made by hand.