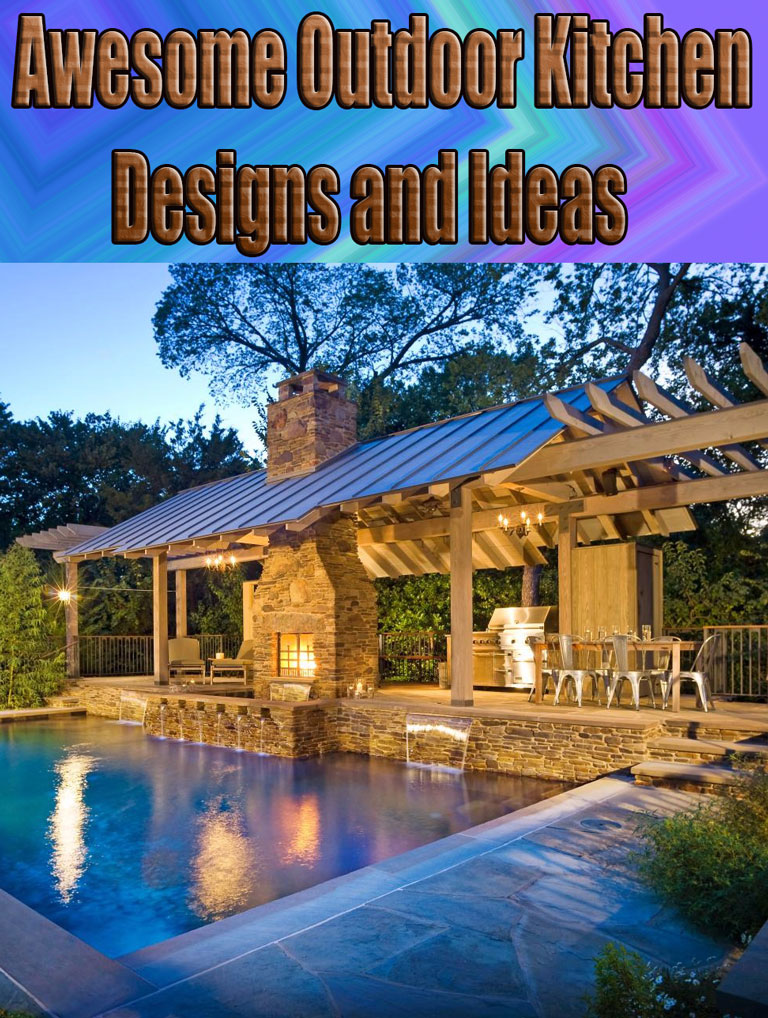 You know, not too long ago the only spaces in your home that you had to worry about designing were those that are inside. But, that's simply not the case anymore. Even in the coldest climates, homeowners are paying an increasing amount of attention to the design of their outdoor living spaces.
Truthfully, it's for good reason. Your outdoor living spaces can really change the whole feel of your home, offering you and your family a space where you can enjoy one another's company – not to mention offering a space where you can throw a killer party.
Now, there's a lot to think about with outdoor living spaces, but one thing you'll be seeing more and more of is the outdoor kitchen. It's simply not enough anymore to have a grill on the porch. You have to have a whole area where the grill master can go to work. It may seem like overkill, but trust us… Once you have an outdoor kitchen of your own, you'll never go without one again.
Not sure what goes into an outdoor kitchen, or are you looking for inspiration for you one of your own? Let us encourage you, then, so check out these awesome outdoor kitchen designs and ideas!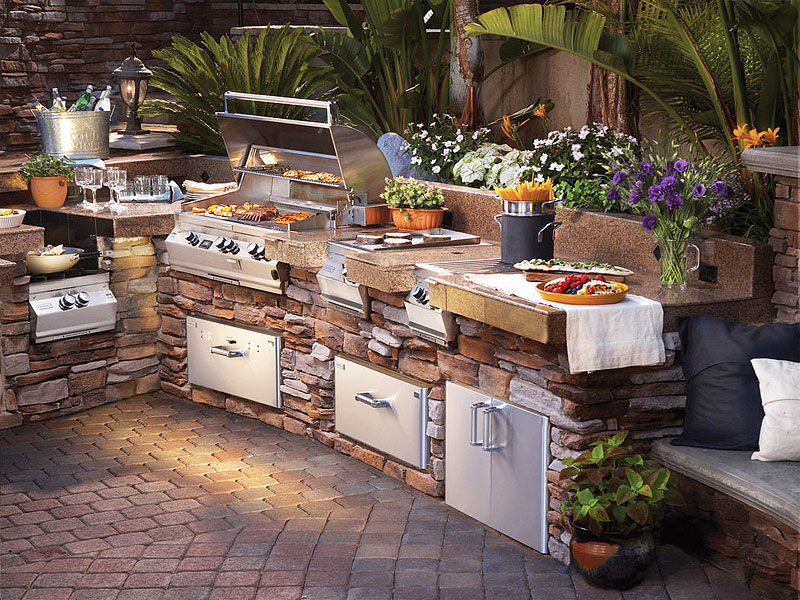 You have to admit that this outdoor kitchen gives new meaning to the term outdoor living space.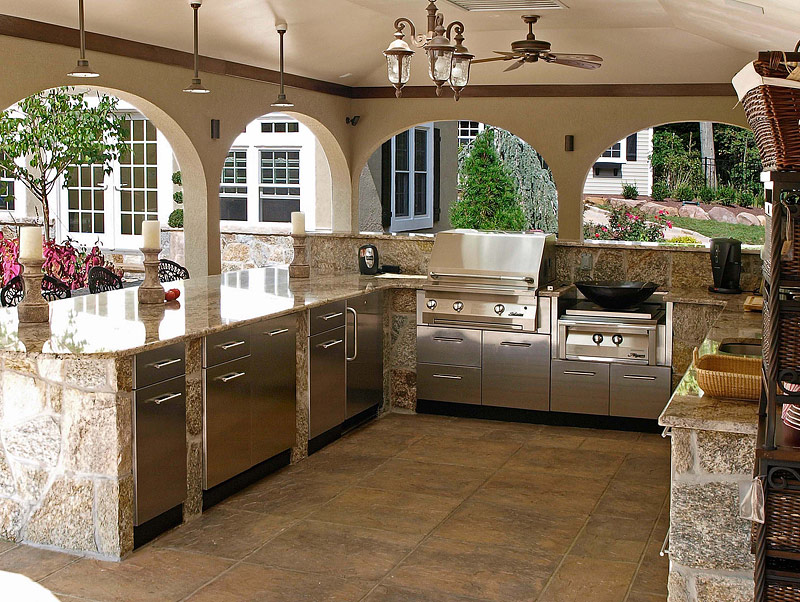 If you want a professional-style kitchen outside, there's nothing stopping you from doing just that.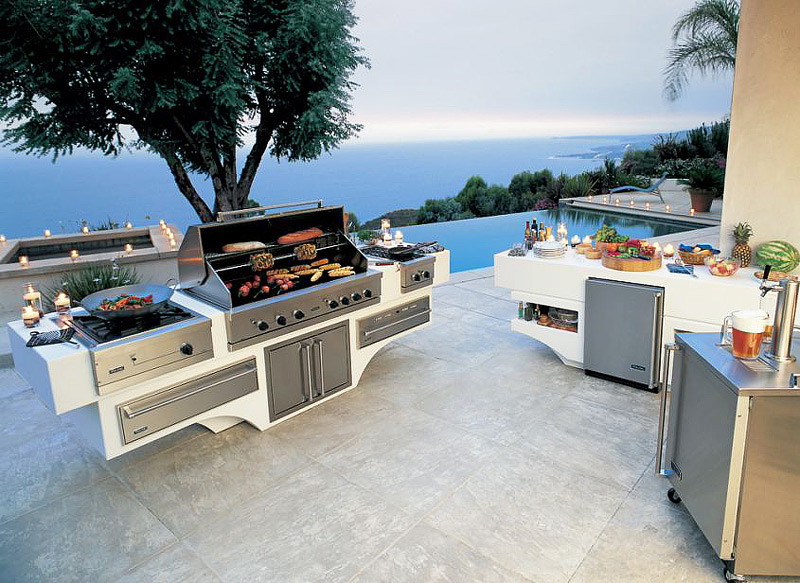 To really give your outdoor kitchen a luxurious look, consider using interesting lines in its overall layout.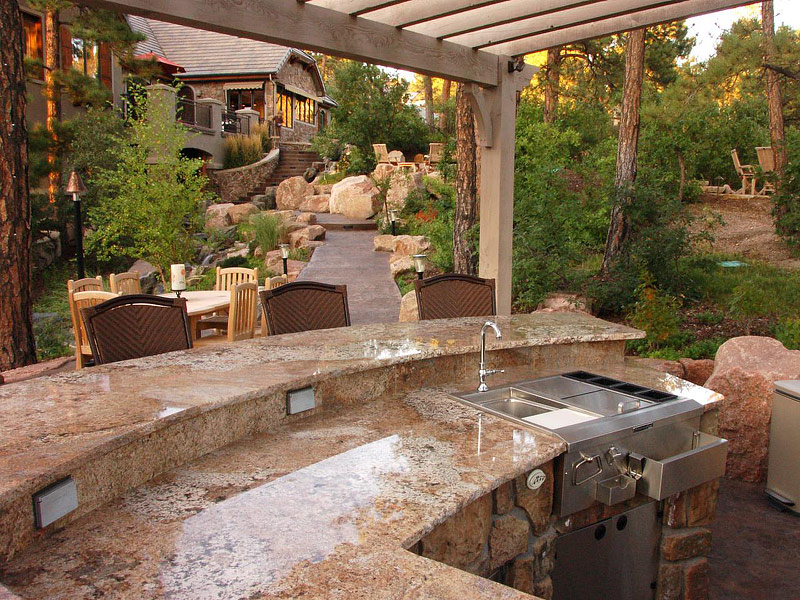 If you're building your outdoor kitchen around the corner of your home, a curved layout can work excellently!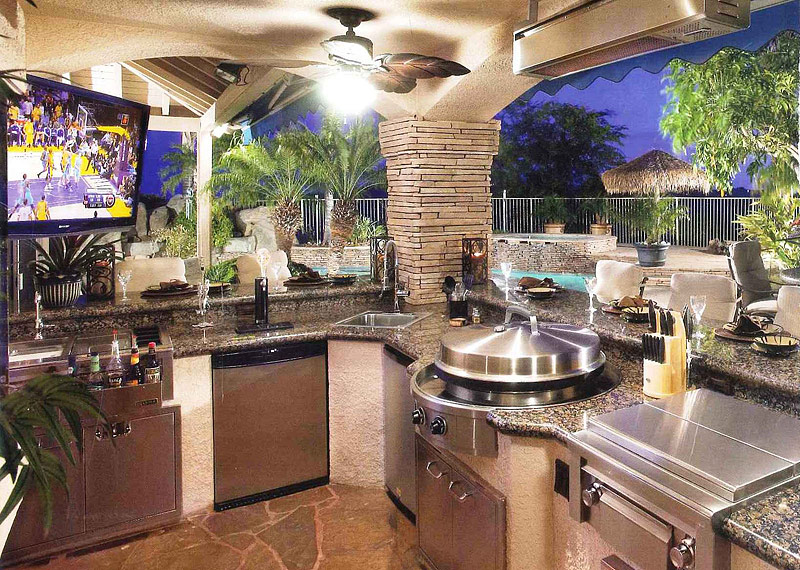 Imagine how amazing a football Saturday or Sunday would be if you had an outdoor kitchen with a television.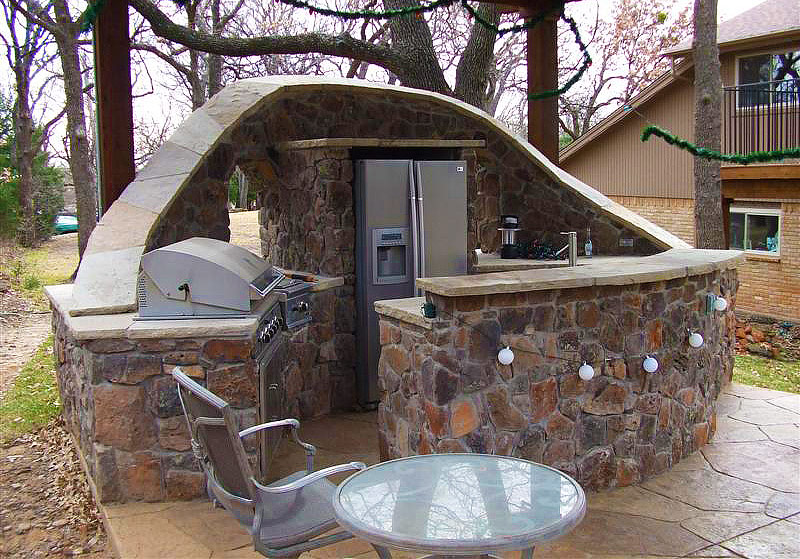 Although smaller than many of the other examples on this list, you have to admire this outdoor kitchen's ability to fit a lot into a small space.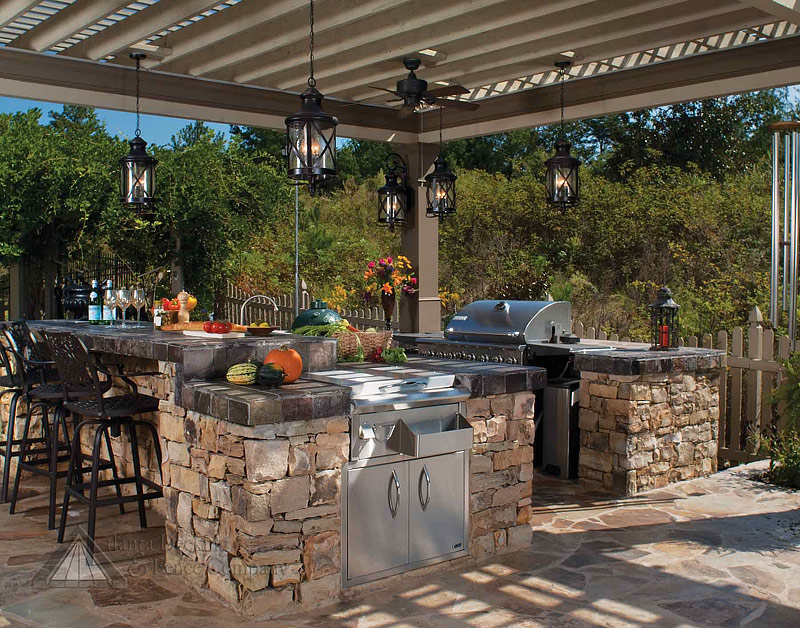 Having bar seating at your outdoor kitchen ensures that yours is one that screams party!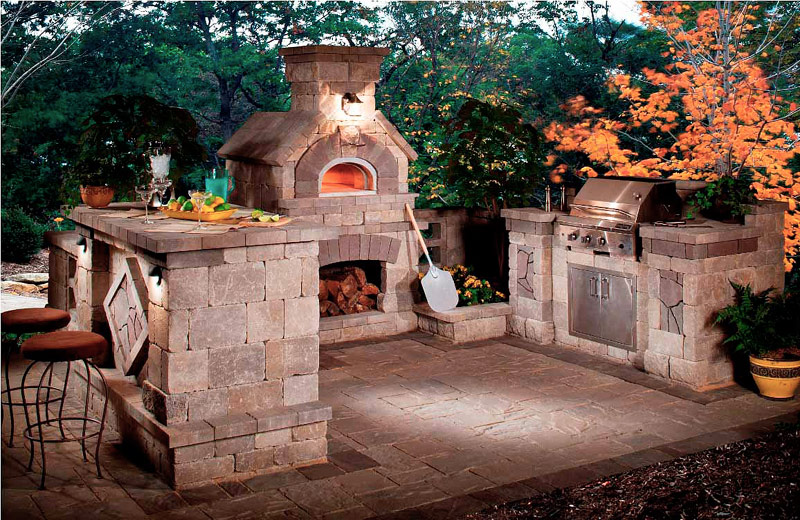 Wood-fired pizza is a delight! Maybe it's time you built a pizza oven of your own outdoors?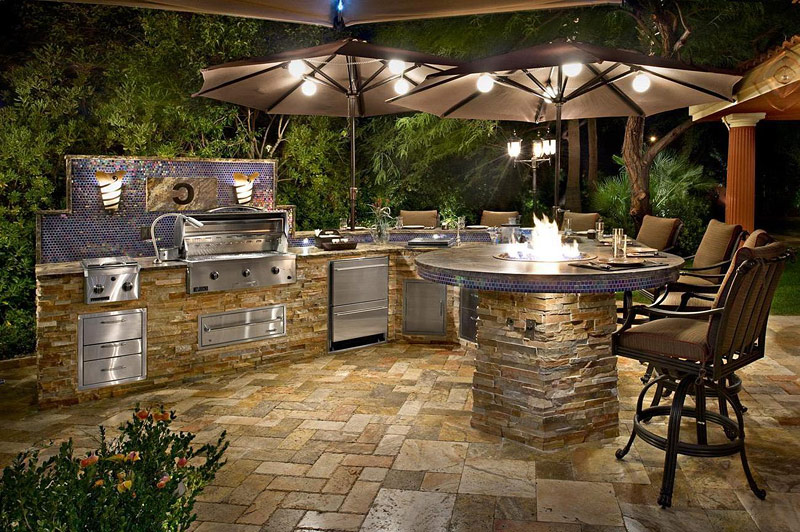 You can have the best of two worlds when you install a fire pit into your outdoor kitchen's countertop.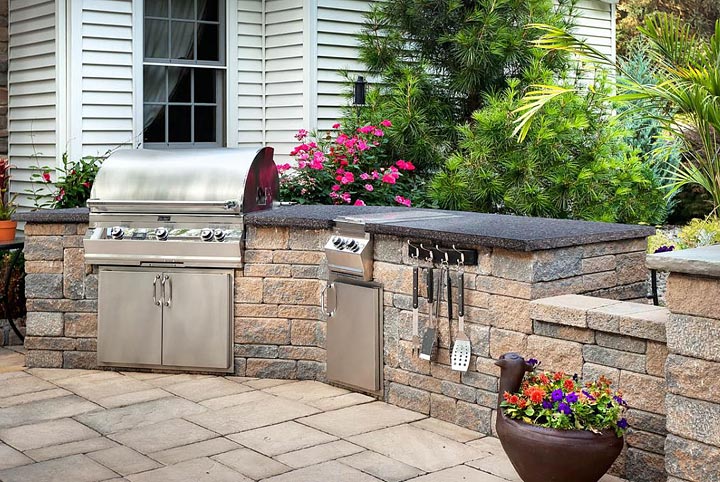 Source: homeepiphany.com