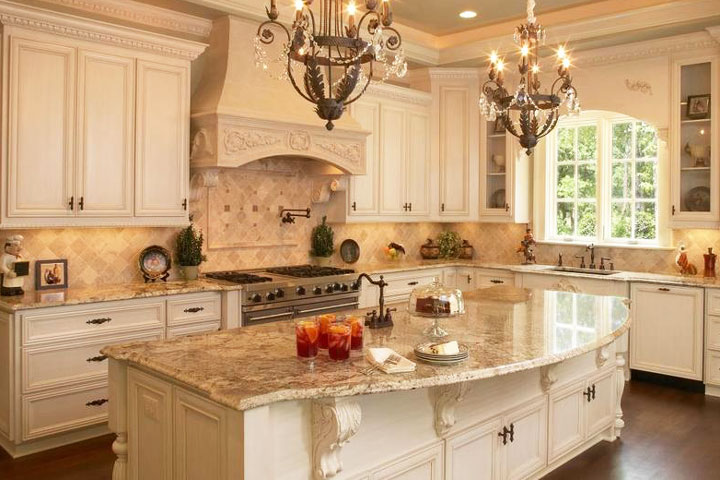 Beautiful Kitchen Islands Ideas and Tips
Kitchen islands serve a number of purposes. In addition to being a visual anchor in the space, they also help increase the room's functionality and efficiency.
And according to a survey by the National Association of Home Builders more than 70% of buyers want an island in their kitchen, and of those, 50% consider it a must-have. Since it's apparent that adding an island is a sound investment, we've gathered 60 of our favorite kitchen island ideas to use for inspiration.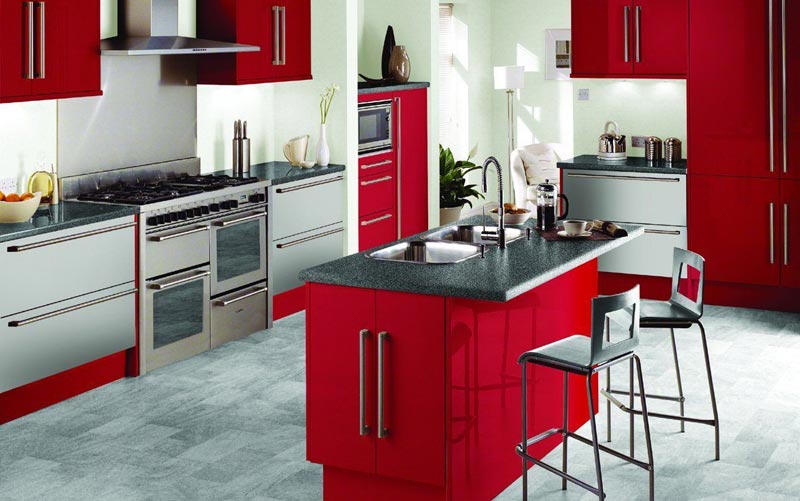 Think about what kind of design (whether custom or prefabricated) is going to provide the most utility by asking the following questions: What will it be used for the most? What particular features will enhance the existing kitchen? What does the space need? If the room lacks cabinet space, you'll want storage. If you don't have a kitchen or dining room table (and even if you do), extra seating might be a priority.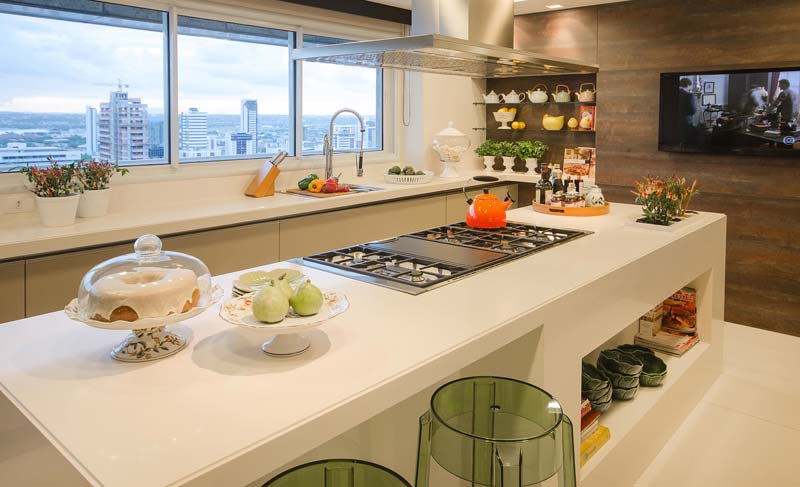 There are many different ways you can approach this decision, and since an island takes up a significant amount of floor space it's worth it to take time to make every element of its design intentional.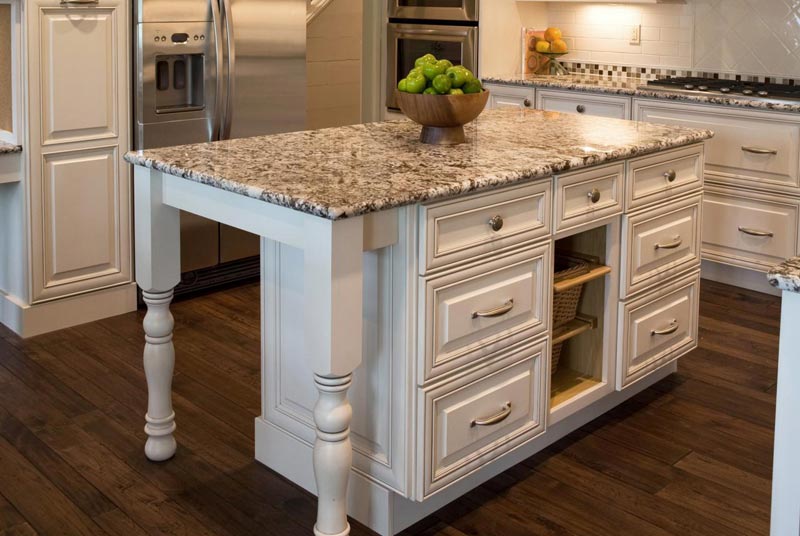 A good general rule for enclosed kitchens is to place it in the center of the room. That way it's equally accessible from all sides and won't be an obstacle for people walking through. That placement might not work best for all kitchens, however.
A perimeter island, for example, might work better with open floor plans. Size and shape are also determined by room's layout; Allow for at least 36-48 inches between the perimeter of the island and the surrounding cabinets so there's enough room for people to move around.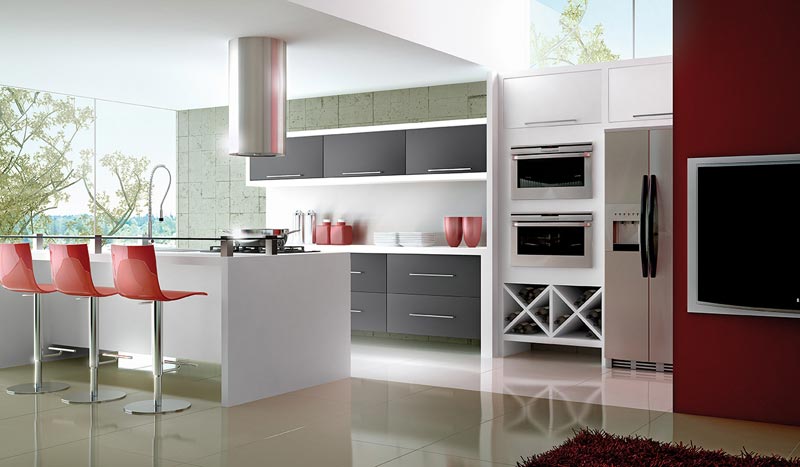 From creating more counter space to adding additional seating, we've selected a few different kitchen island ideas that will help you get the most out of it. Choose one or combine multiple of the design elements below to create the feature that works best in your room.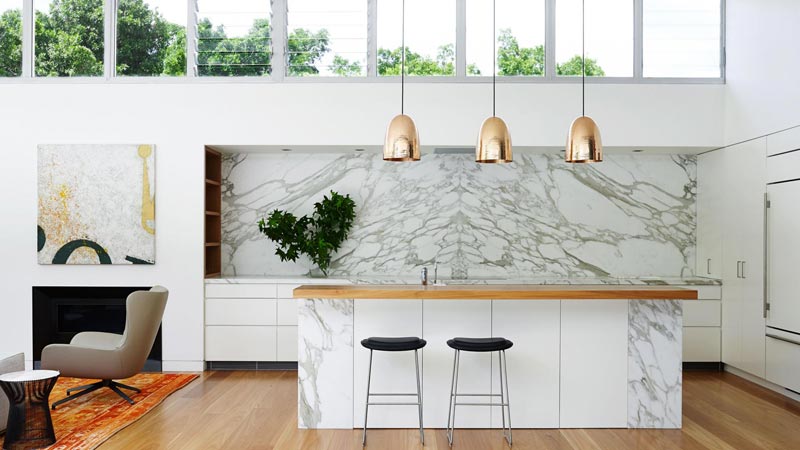 Add more counter space
Keep it simple while adding value by using an island to significantly increase the amount of counter space in your kitchen. Having more counter space adds obvious benefits: more room for meal prep, multiple chefs and can serve as an eating area. Create contrast by using a different material or color for the island counters than you did in the rest of the room. If your regular countertops are white quartz, try black or a dark stained wood for the island.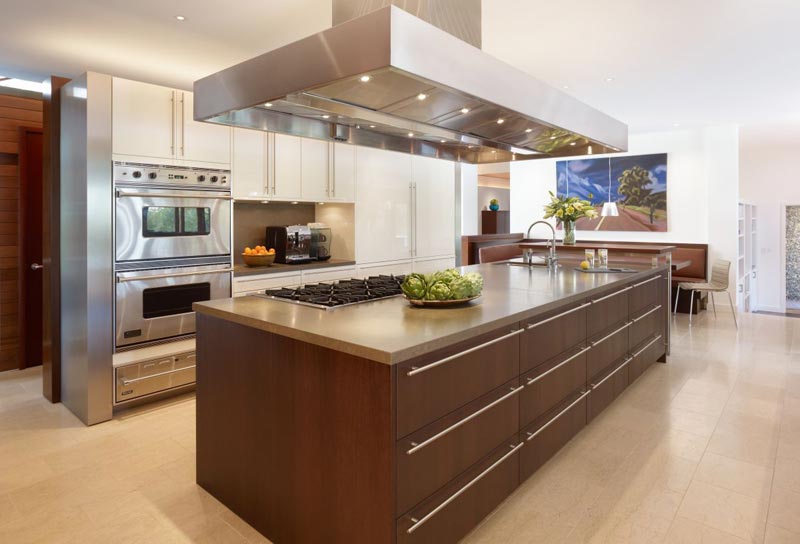 Create more seating
Whether your space lacks a proper dining table or you're looking to create a more casual bar-seating option, adding low-profile seating to the island is an easy way to increase functionality and make the environment more social for both guests and the cook. Create a breakfast bar or dining table, and leave a counter overhang that offers enough room to tuck the chairs or stools underneath when not in use.
Add appliances
Incorporating sinks or stovetops into the surface of the island is one way to spread the workflow throughout the kitchen. Installation can be tricky, so pay attention to details like ventilation and plumbing. This will require running downward (most common in islands) or overhead venting (which can be expensive), and allocating extra space to in-cabinet pipes.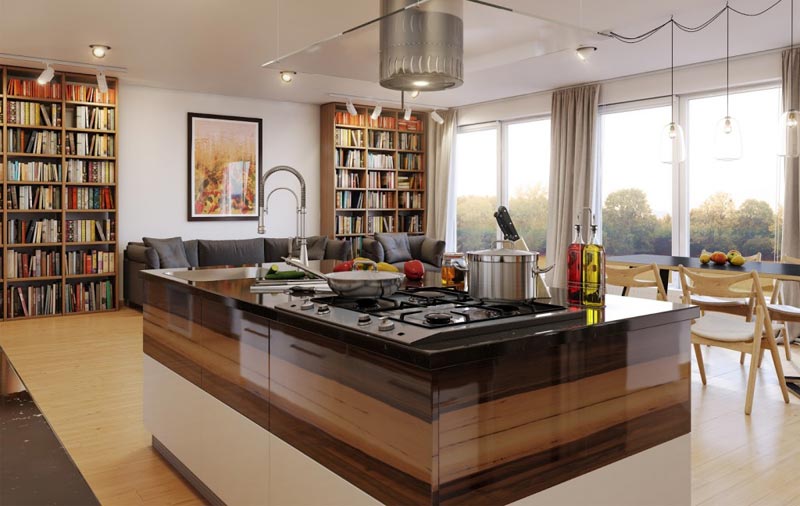 Make it multi-level
Add another dynamic by creating variation in the height of your island. Using the island for multiple purposes, like eating and food prep, will both maximize the utility and make it feel like two totally different spaces. For example, add an appliance to one level (like a sink or stovetop) and create a breakfast bar on a higher tier.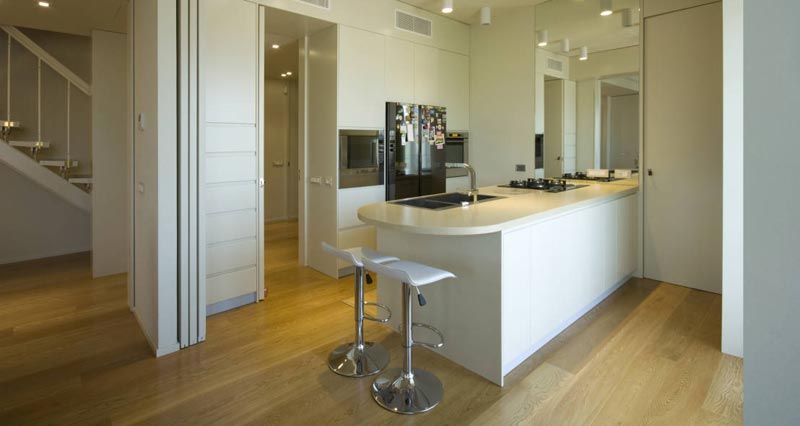 Get more storage
In addition to creating more counter space, an island is also a way to add more storage and avoid kitchen clutter by using drawers, cupboards and shelves. This is beneficial especially if appliances take up a lot of cabinet room, or if you're looking for a unique way to showcase certain items by using open shelving. Store dishes and pots within reach or keep less frequently used appliances out of the way. Another option is to use open shelving to display cookbooks or other items.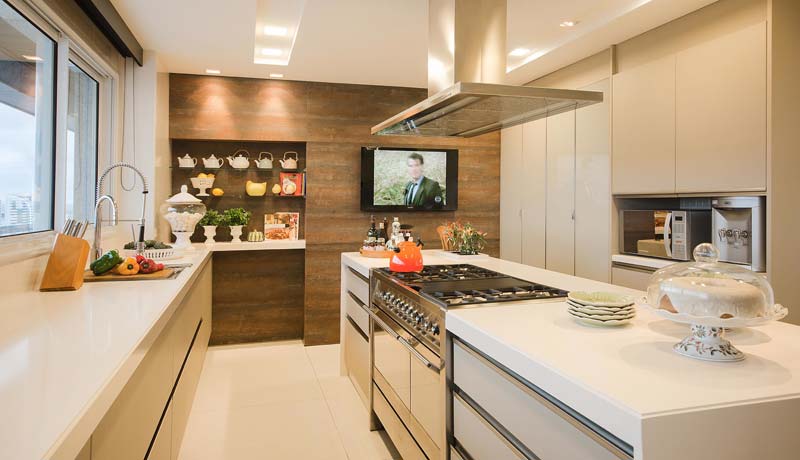 Use the space above
Take advantage of being able to use the space above the island by adding suspended storage, where you can display a matching pan collection or your best stemware. You can also experiment with lighting elements, or if you've decided to install a stovetop with overhead venting you can use the space for the range hood.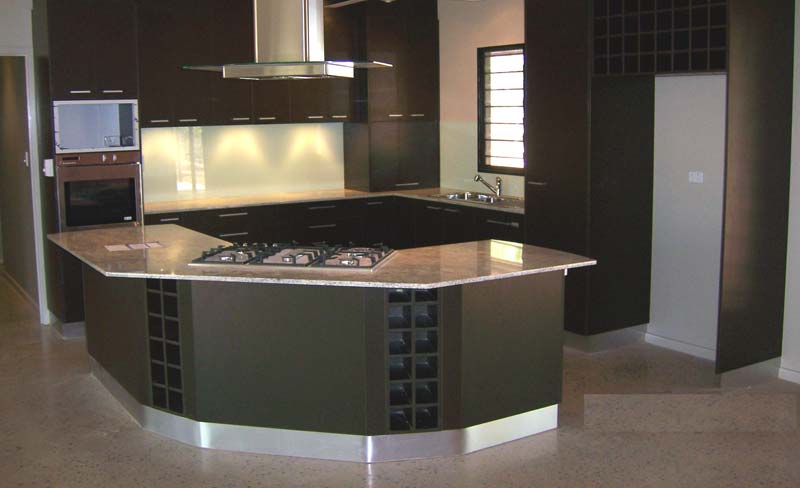 Source freshome.com