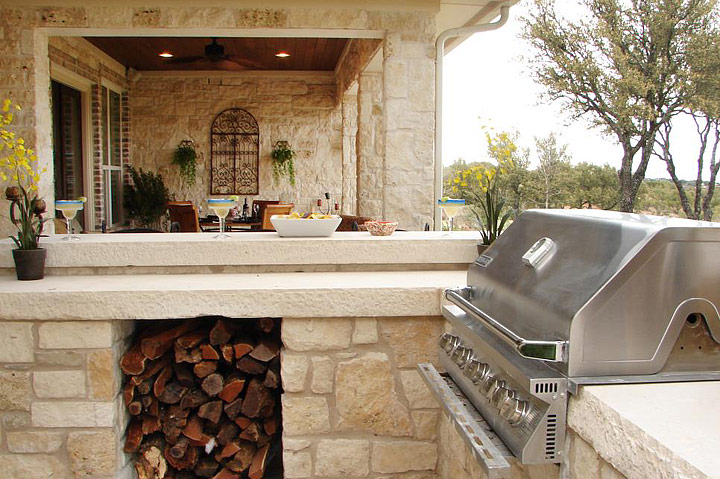 Summer is almost here! It's time for cookouts, BBQ's and outdoor entertaining.  But outdoor parties can become tedious with all that running back and forth, inside and out with serving dishes and food.
The solution: Outdoor kitchen. They allow us to navigate backyard entertaining without all the fuss, avoiding the running back and forth from indoor stove to outdoor guests.  Here are some must-have outdoor kitchen ideas to help you create your very own outdoor cooking oasis:
Go modern
Outdoor kitchens can match your modern home. In other words, the outdoor kitchen doesn't have to be 'kitchy' and filled with cute Kiss the Cook aprons, rather it can be sleek and modern to match your style.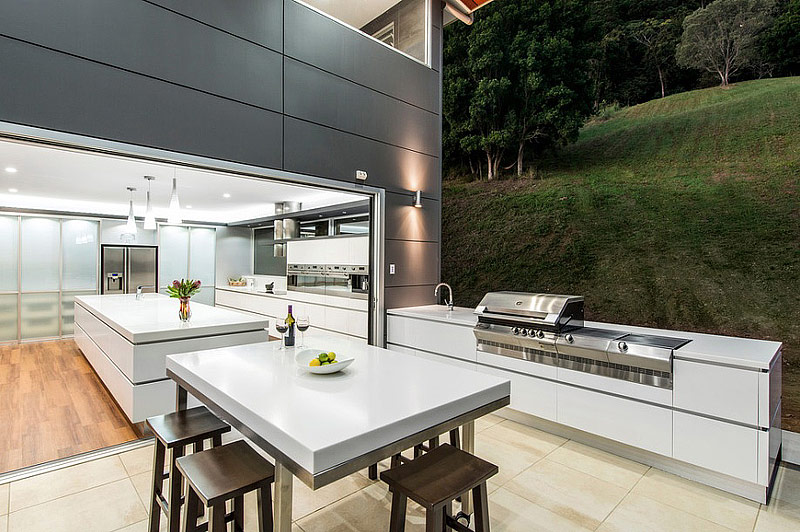 Outdoor kitchen storage
Just like our indoor kitchens, our outdoor kitchens require ample cupboard space. When designing your outdoor space, make sure to include plenty of cabinets and storage solutions. Stainless steel cabinets are ideal for outdoor kitchens.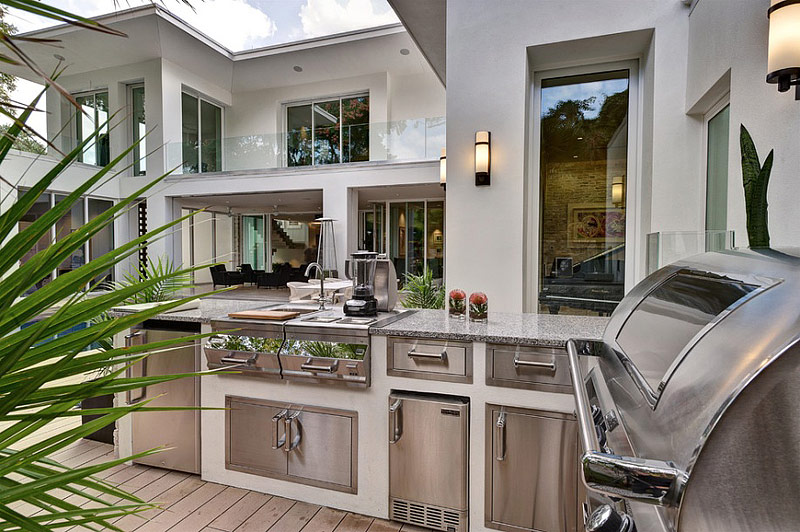 Make it a real room
Consider your outdoor kitchen as you would a room in your home. By making it a cozy, covered space, you avoid cooking in the rain and include all the indoor amenities that make the space comfortable. Take a cue from this outdoor kitchen—it has a cooking range and vent, cupboards, ceiling fan, and a roof!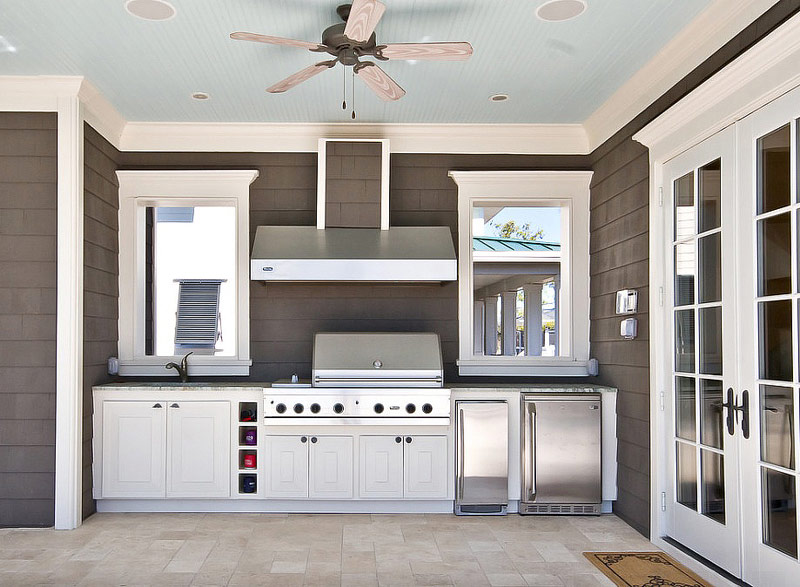 Add a wood burning pizza oven
Hmmm what's better than a wood-fired pizza. Sometimes we don't want the same old hot dogs and hamburgers, so consider including a pizza oven in your outdoor kitchen space.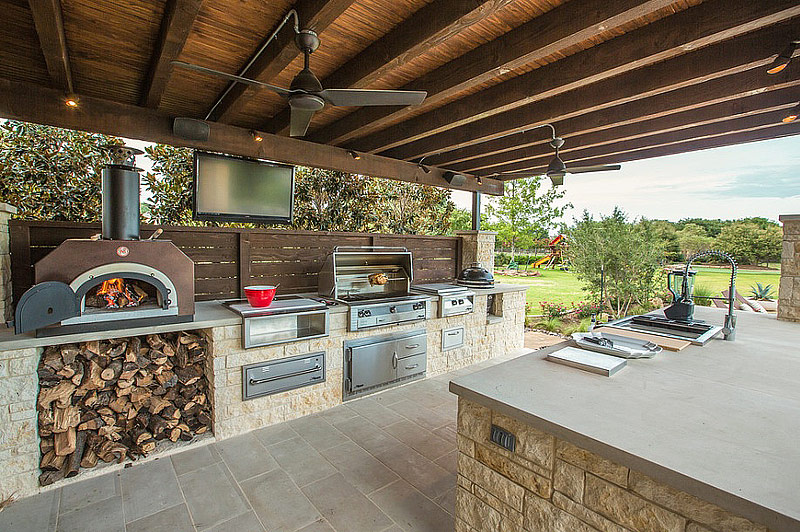 Outdoor seating
Be sure to include seating in your outdoor design. Make your space comfortable with a large table, plenty of chairs, cool drinks on hand in the outdoor fridge, and heck—add a TV to the wall.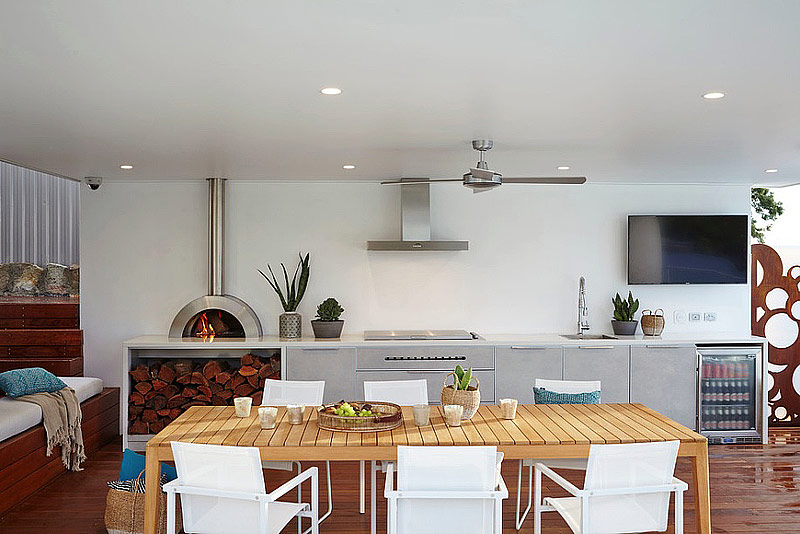 Don't forget lighting
Most outdoor cookouts happen at night, so don't leave yourself in the dark. After all, who wants to cook with a flashlight? Take a cue from this outdoor kitchen by adding a multipurpose ceiling fan and light, allowing you too cook in a brightly lit space no matter what time of day.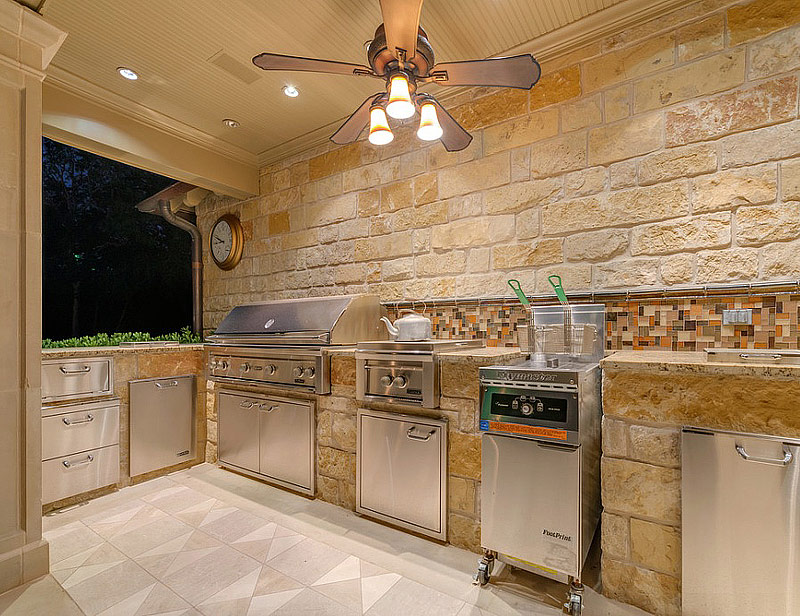 Unique outdoor flooring
What's better in a kitchen than black and white tiles? We love this look for outdoor spaces, too. Consider experimenting with your outdoor flooring. There are plenty of tile and stone options that allow you to create your own unique design.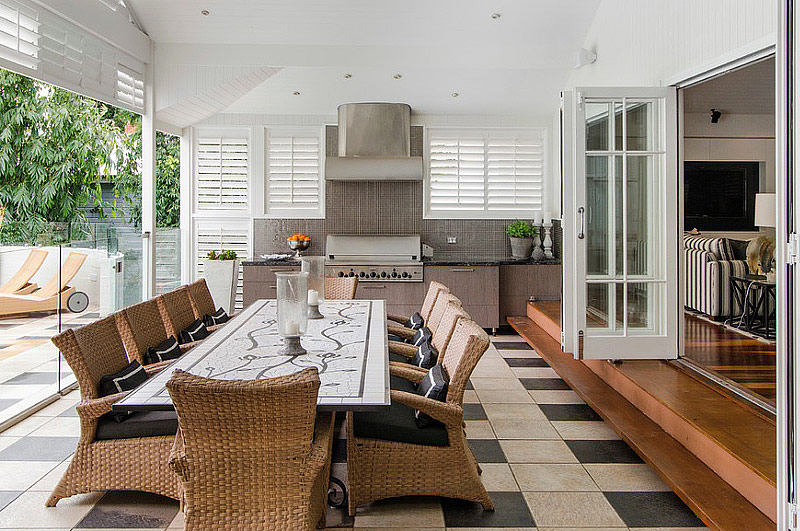 Outdoor sinks
A sink is a must for outdoor cooking—especially when handling raw meat. Go the extra mile and hire a plumber to install a sink in your outdoor cooking space.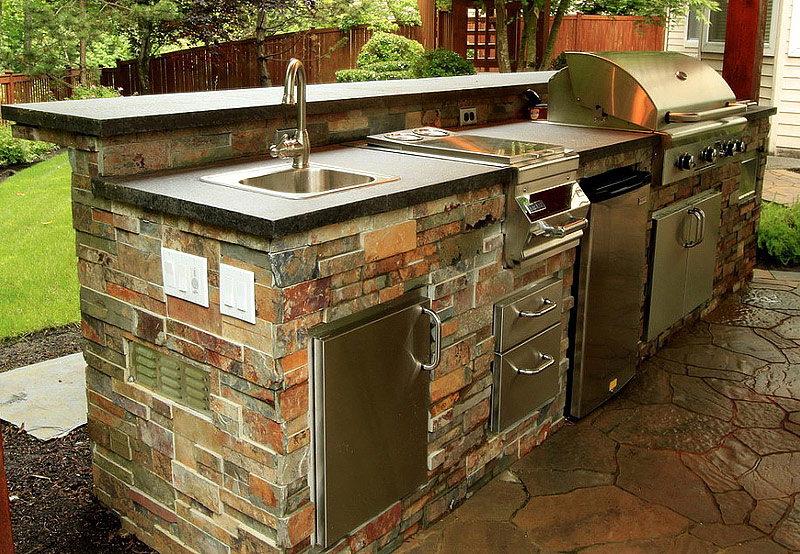 Did we miss anything? What would your ideal outdoor kitchen include? Indulge this summer and create a stay-cation in your backyard by including a restaurant-quality kitchen into its design.
Source: freshome.com