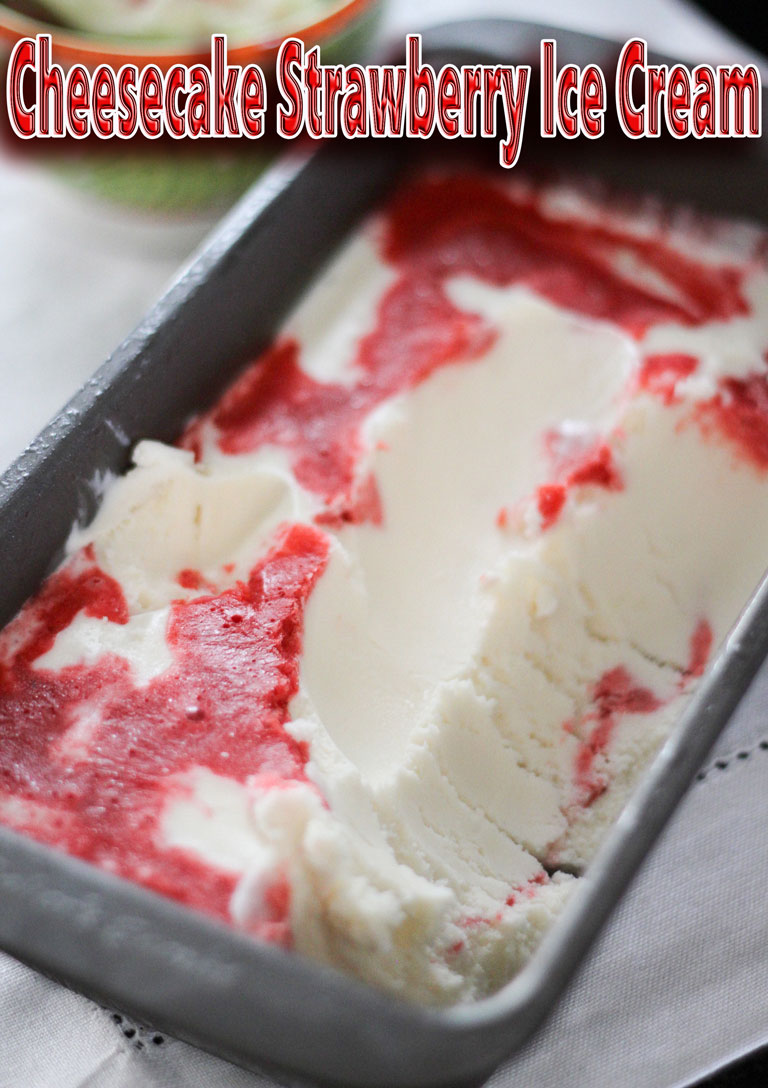 Cheesecake Strawberry Ice Cream Recipe
The custard-like ice cream is so rich and creamy that it tastes like you fussed for hours. But it's easy to make…and pretty, too. I like to serve it with chocolate fudge sauce.
Ingredients:
3 cups sugar
3 tablespoons all-purpose flour
Pinch salt
8 cups milk
4 eggs, lightly beaten
1 package (8 ounces) cream cheese, cubed
1 teaspoon vanilla extract
3 cups fresh or frozen unsweetened strawberries, thawed
2 cups heavy whipping cream
Directions:
In a heavy saucepan, combine the sugar, flour and salt. Gradually add milk until smooth. Bring to a boil over medium heat; cook and stir for 2 minutes or until thickened. Remove from the heat; cool slightly.
Whisk a small amount of hot milk mixture into the eggs; return all to the pan, whisking constantly. Cook and stir over low heat until mixture reaches at least 160° and coats the back of a metal spoon. Stir in the cream cheese until melted.
Remove from the heat. Cool quickly by placing pan in a bowl of ice water; stir for 2 minutes. Stir in vanilla. Press plastic wrap onto surface of custard. Refrigerate for several hours or overnight.
Stir strawberries and cream into custard. Fill cylinder of ice cream freezer two-thirds full; freeze according to the manufacturer's directions. Refrigerate remaining mixture until ready to freeze. When ice cream is frozen, transfer to a freezer container; freeze for 2-4 hours before serving. Yield: 1 gallon.
Source tasteofhome.com