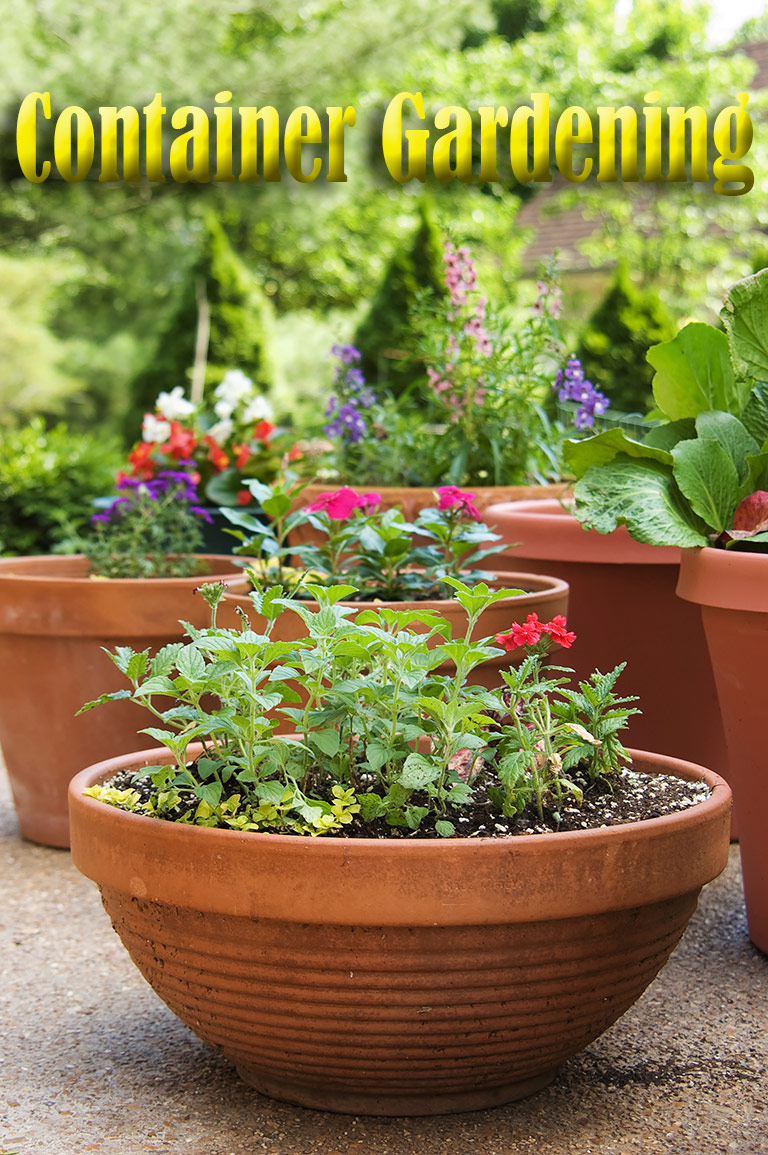 If you're lacking room for a full size garden, often times you can find the space for a smaller garden in a planter or a nice big pot–this is commonly called container gardening. If you think it sounds limiting because it's small, try thinking of it in a different light: What could you plant in one pot that will work together space-wise, flavor-wise or even companion-wise? Sounds a little more interesting I think.
Go Vertical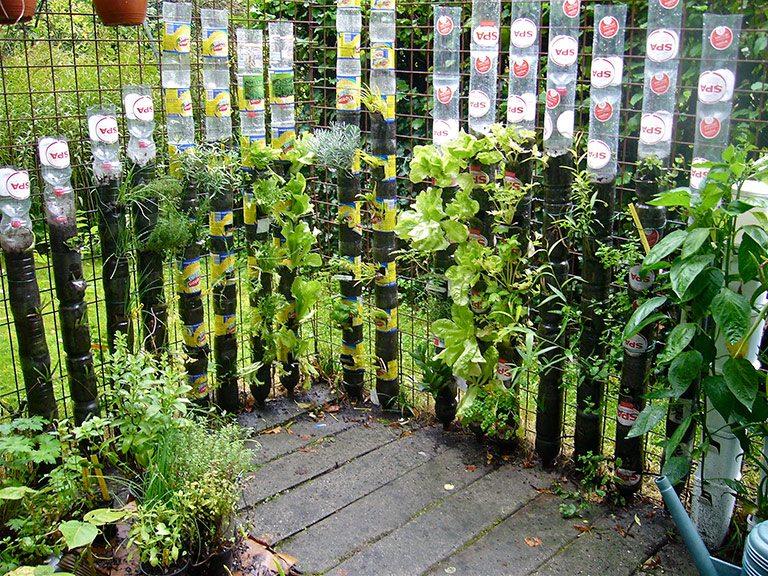 Space is limited in a container garden, but you can always go vertical. Grow plants up and plant something else underneath, then plant something that trails over the side. This can maximize your space and your potential; you can now fit three different plants in your pot.
Container Combinations
Short sunflowers, trailing lobelia and dianthus for filler
Gladiolas, carnations and wave petunias
Or, go edible with climbing peas, cilantro and a pumpkin plant
Corn, bush peas and a zucchini to trail over the side
Maybe choosing a flavor combination pot is more your style. Choose plants that work together in your favorite dishes, then when you're cooking you can hit up the pot for ingredients first.




Flavor Combinations
Salsa pot: tomatoes, cilantro, a pepper plant and some chives or onions
Soup pot: aromatics like sage, oregano, thyme, parsley, rosemary, marjoram
Caprese pot: nice big fat tomatoes and lots of basil
Salad pot: cut and come again lettuce, chives, tomatoes
What about companion planting?
Companion planting is the idea of planting things that not only survive together, but actually thrive when planted next together. Some plants have the ability to deter pests and when planted next to plants that are vulnerable to those pests can naturally keep them healthy. Here's a few examples: thyme drives away cabbage moths, nasturtiums deter aphids and onions will drive off maggots. Some plants just help anything they're planted next to like marigolds, marjoram and basil. Definitely do your research, there's a lot of information out there.
Companion Combinations
Marigolds, strawberries and spinach
Bush beans, swiss chard and nasturtiums
Aromatic herbs, kale and squash
Corn, bean and squash
So while container gardening might sound limiting, once you start exploring new combinations and arrangements, you can find all sorts of inspiration. Now if you'll excuse me, I need to go buy some more plants real quick!





Source: fullcircle.com