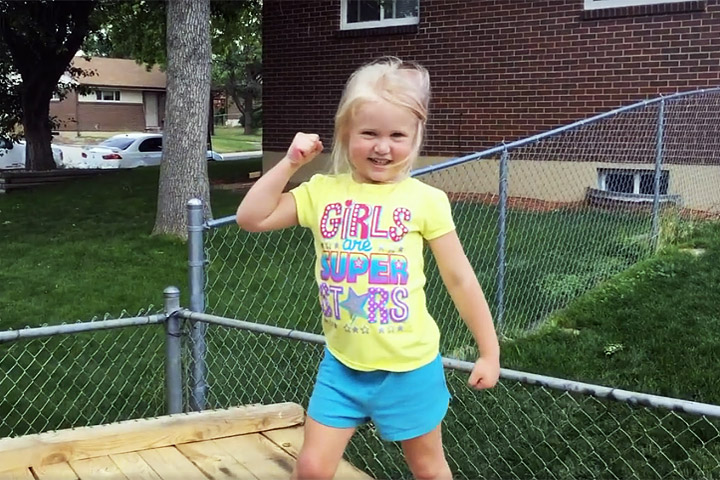 Lots of kids like to jump and climb and swing, but few do it with as much concentration and dedication as Lylah MacCall. This 5-year-old from Denver is an "American Ninja Warrior" in training, or at least she would like to be. And thanks to her uber-cool dad, she now has an amazing course to train on and plans for even more fun ninja-warrior training in her future.
Gavin MacCall, Lylah's dad, recently posted a video on Facebook of an "American Ninja Warrior"-style course that he built for his daughter in their backyard. Not for the faint of heart, this course is more than just slides and jumps. It includes a balance beam, a webbing-climb to the roof of a shed, log-jumping and a zip line (which Lylah tackles one-handed.)





You can check out a video of the Lylah on the course in this video.
In true ninja-warrior fashion, the video of Lylah's effort on the course is complete with a timing clock, background applause and commentary that keeps those of us watching on the edge of our seats.
"Her practicing everyday on the playgrounds around our neighborhood has really given her the strength for this course," Gavin MacCall commented in his Facebook post. "This years course got much more involved and would not fit in the house."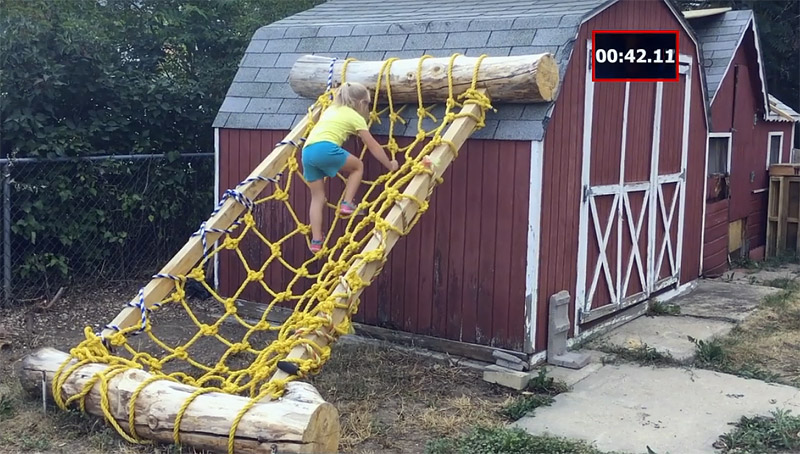 Lylah's dad also set up a Go Fund Me page to raise $500 that he plans to use to purchase scaffolding and other supplies so that Lylah can "experience new training techniques." Within 24 hours, the MacCalls were well on their way to reaching this goal.
Looks like there will be lots more climbing, jumping, swinging and hanging in this little ninja warrior's future!
Source: mnn.com
Photo: Gavin MacCall/Facebook