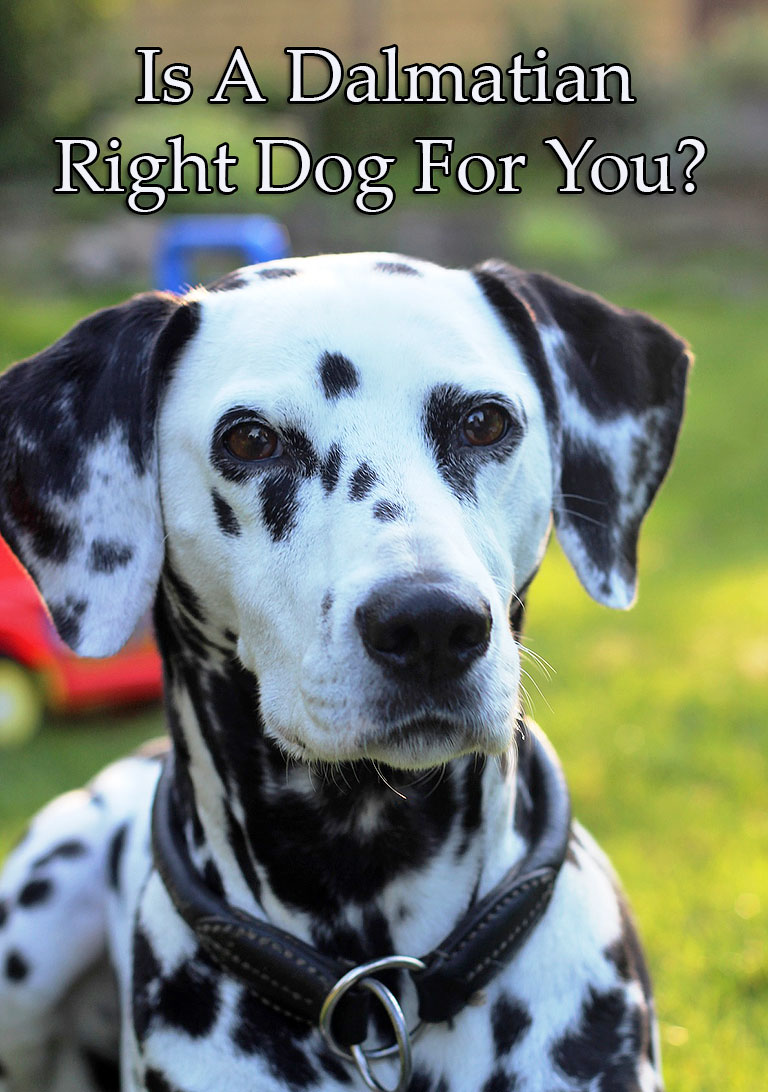 Dalmatian Profile
The Dalmatian is among the most easily recognized of dogs, for no other breed in this country sports its distinctive spotted coat. Many people are attracted to his dashing good looks, but he's definitely not for everyone. While Dalmatians love to be with their people for any activity that occurs in the course of a day and can make wonderful companion dogs, their high energy level can be exhausting to live with.
If you are considering a Dalmatian, be aware that the breed is not only highly active but also highly intelligent. They need training early in life to establish rules for behavior, or they will decide it is their job to run things. Dalmatians can be a bit headstrong so training must be firm and consistent.
This athletic, vigorous dog has great endurance and a working heritage. The Dalmatian has been a hunting dog, a coach follower, a guardian, a draft dog, a shepherd, a war dog, a circus performer, and a vermin dog — in short, he has performed just about every job man has asked a dog to do.
Vital Stats:
Dog Breed Group: Companion Dogs
Height: 1 foot, 7 inches to 2 feet tall at the shoulder
Weight: 48 to 55 pounds
Life Span: 13 to 16 years
Temperament
Dalmatians were bred to run under or alongside horse-drawn carriages and therefore have a vast amount of stamina and energy. They do not like to sit around all day with nothing to do. They are playful, happy, easy going and very dedicated. The Dalmatian needs a lot of leadership along with human companionship in order to be happy. They will not do well left out in the yard all day and have been known to dig crater-size holes when done so.
The Dalmatian enjoys playing with children, but if they do not receive enough mental and physical exercise they may become high-strung, and too excitable for a small child. This buildup of energy causes their minds to become unstable and they can become timid without enough socialization.
They get along well with other pets, but without proper human to dog alpha communication where the human clearly tells the dog that he is not in charge and fighting is an unwanted behavior, they may become aggressive with strange dogs.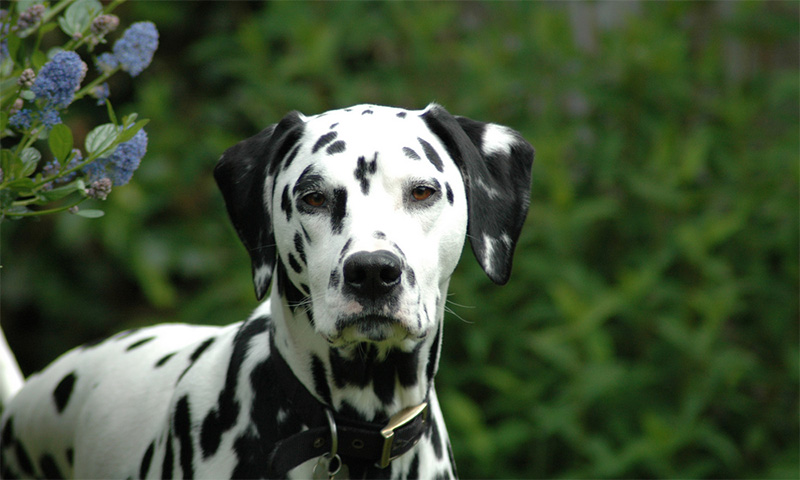 Quite intelligent, but can be willful if they sense their owners are in the slightest bit meek or passive, and/or if the owner is not properly communicating with the dog. Generally does well with firm, consistent training. The Dalmatian is trainable to a high degree of obedience. They can be trained for defense and are good watchdogs. Half of the people who adopt a Dalmatian puppy do not keep them past the first year. Young Dalmatians are very energetic, and need a tremendous amount of leadership and exercise. If you give them what they instinctively need, daily walks where the dog is made to heel beside or behind the human, never in front of the person holding the lead, and very stern, but not harsh leadership, they will make a wonderful pet and will calm down after a few years. People who keep them long enough to get past their active stage tend to be very pleased.
If you are thinking about adopting a Dalmatian puppy be sure you have the time, are authority driven and have the energy for them. If you cannot provide this for them they will become very high strung, hard to manage and destructive. If you are a very active person who has the time, and knows what it means to be a pack leader then a Dalmatian may be right for you.
Exercise
This is a very energetic dog with enormous stamina. They need to be taken on daily, long, brisk walks or jogs where the dog is made to heel beside or behind the human holding the lead. Never in front, as instinct tells a dog that the leader leads the way, and that leader needs to be the human. In addition, it needs plenty of opportunity to run, preferably off the leash in a safe area.
If these dogs are allowed to get bored, and are not walked or jogged daily, they can become destructive and start to display a wide array of behavioral problems. They love to run!
Health Problems
Deafness in this breed is relatively high; about 10-12% are born deaf. Dalmatian puppies should be BAER-tested for deafness at about 6 weeks old, and totally deaf puppies should be spayed or neutered. Nonetheless, some people believe deaf dogs can make just as wonderful pets as hearing dogs if they are trained with hand signals and vibrations so they are less likely to be startled. While the breeding of deaf puppies should be avoided, it is very possible to raise a well-adjusted deaf dog.
Prone to urinary stones, as uric acid levels in Dalmatians are in general higher than in any other breed, sometimes causing urinary blockage. Also prone to skin allergies, such as synthetic fibers in carpets and upholstery.
Living Conditions
A Dalmatian is not an ideal dog for apartment dwellers unless it can be taken out for a brisk walk or run several times a day. They are very active indoors and will do best with at least an average-sized yard. Not suited to living outside in cold climates.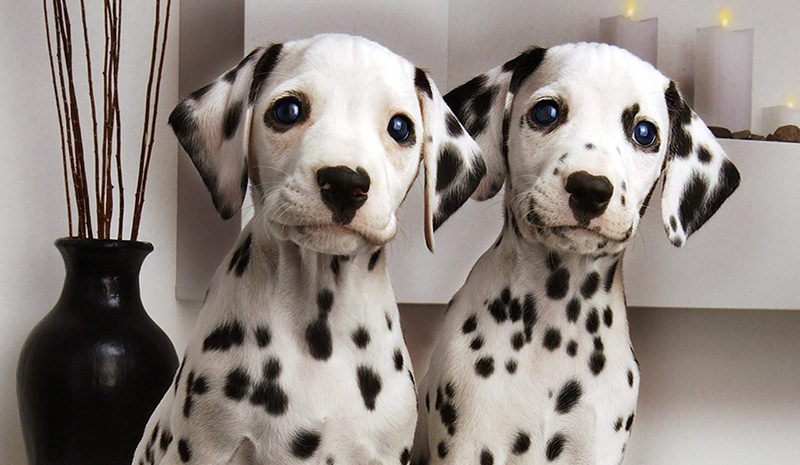 Feeding
Recommended daily amount: 1.5 to 2 cups of high-quality dry food a day, divided into two meals.
NOTE: How much your adult dog eats depends on his size, age, build, metabolism, and activity level. Dogs are individuals, just like people, and they don't all need the same amount of food. It almost goes without saying that a highly active dog will need more than a couch potato dog. The quality of dog food you buy also makes a difference — the better the dog food, the further it will go toward nourishing your dog and the less of it you'll need to shake into your dog's bowl.
Conclusion
There is no right breed for every person. Each breed has its own good and bad points. Naturally there are both pros and cons to owning a Dalmatian. Now that you have some of the facts you can decide if you really want a Dalmatian.