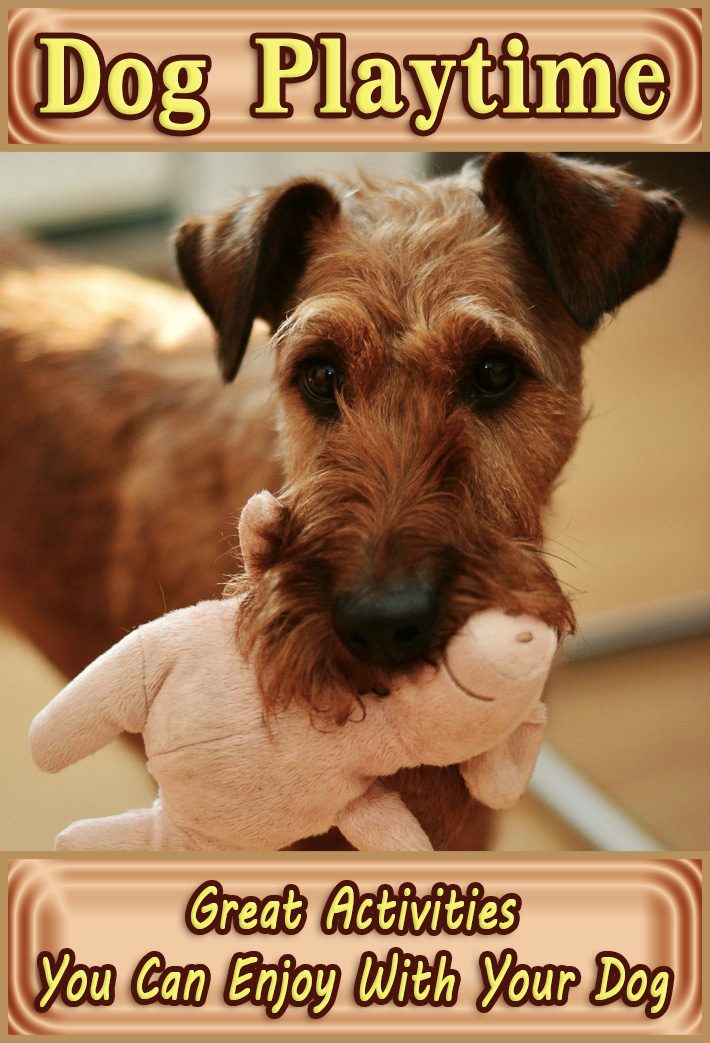 Dog Playtime – Here is an introduction to some great things people do with their dogs.
Most activities welcome all dogs, whether purebred or of mixed breed heritage. Some of these activities are classed as "working dog" activities, but are also done on a recreational basis, or as a public service. Some dog activities are purely recreational in nature, while others are competitive dog sports. Many of these activities may be new to you. I have chosen my links based upon how welcoming they are to the merely curious.
People who play with their dog, stay with their dog.
When people and dogs do things together it is good news all around. Many of these activities provide the structure that helps people learn to better communicate with their dogs. The dogs have a better opportunity to learn good manners. That makes them easier to live with and less likely to be given up.
The activities help people get in touch with one another to share information. That also helps people to learn about dogs, to avoid problems, and to solve them in a healthy way. The activities provide exercise in a fun way that boosts the relationship. The exercise, in turn, reduces boredom. A dog that exercises with its human is less likely to have behavior problems. A wonderful side benefit is that these activities can be a mental boost for humans and dogs alike.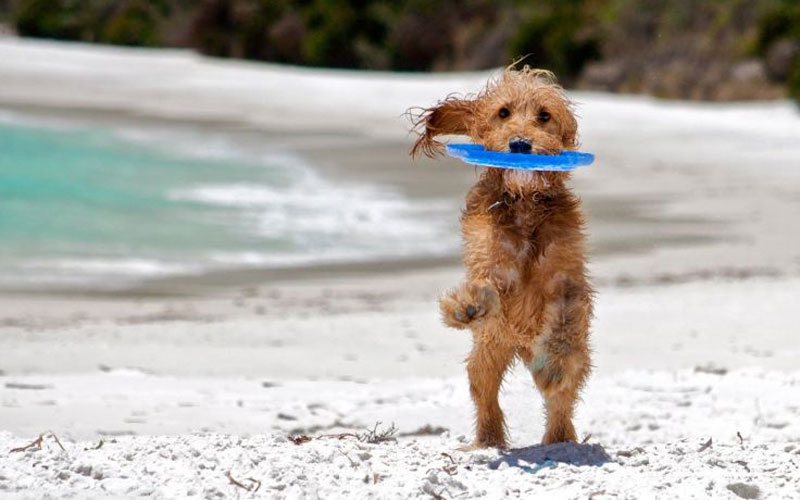 Do we need lessons on having fun with our dogs?
All the evidence is, yes, we need to learn how to have fun with our dogs. Too many people just don't know how much fun their dog can be. Their relationship is one way; they haven't learned to communicate. They need help learning how to have fun with their dog. When they enjoy their dog they are motivated to work through problems, to solve them instead of giving up on the dog.
And yes, your mutt can play too.
The big surprise to me was how many activities I can do with my mixed breed dogs. And the variety of sports, games, and just plain good times was also an eye opener. Many of the activities listed here will be new to you. Some of them you may have seen on TV, but never thought of getting involved in yourself. Well plunge right in and explore. You and your dog will be glad you did.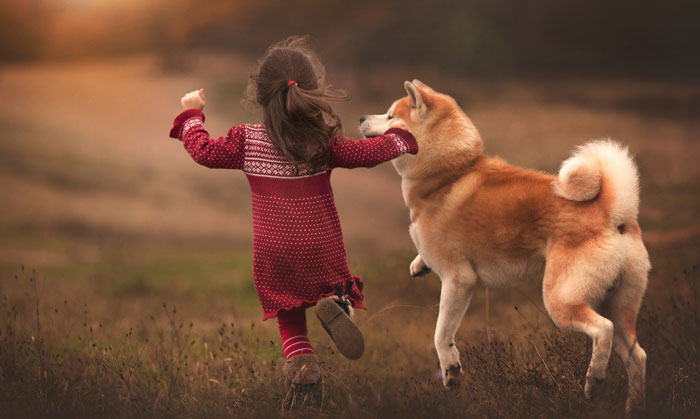 Fun things to do with your dog: Games, Sports and Just Good Fun
Agility – in, out, over and through this sport is all about working as a team
Animal Assisted Activities and Animal Assisted Therapy – the warm head of a friendly pet can soothe a lonely heart
Bikejoring – some dogs love to run. Adding the responsibility of teamwork adds to the fun.
Canicross – dog powered running for those who want to share their running goals with their best friend
Carting – channel the desire to pull into harness work that lets the dog feel useful and skilled
Coursing and racing – root instinct drives the joy of running with purpose in coursing and racing
Day trips and vacations – the dogs need not be left behind, bring them along for even more fun
Disc Dog or Flying Disc – if there was ever meaning to jump for joy this is it, jumping with achievement
Dock Jumping or Dock Diving – dogs who excel in this sport are love to show they can do it further and better
Dog Camps – Activity Sampler – too many choices? take a vacation with your dog and sample a variety
Dog Parks and Dog Walks: Socialization and Off-leash Play – a joy for the social dog, think tot lot
Dog Scootering – some dogs love to run. Adding the responsibility of teamwork adds to the fun.
Earthdog Trials – instinct, drive, and flying dirt – what more could an earthdog want
Flyball – excitement, speed, and focus, a sport for dogs driven to do it faster
Flygility – racing and teamwork to build confidence and a sense of belonging
Games – the most basic of interactions, fun ways of practicing skills of hunting, fetching, working together
Herding – it's all about the dog's instinct and desire to control and direct movement for the pack leader
Hiking, Backpacking and Dog Walks – sharing our quiet moments, our contemplations is the essence of being a pack
Hunt and Field Trials – working as a team is what drives these dogs
Kids and Dogs – dogs and kids can be a wonderful pairing with a little learning to keep it safe and fun
Mushing – for dogs who love to pull and people who want to let them
Musical Freestyle – the ultimate in teamwork is working with rhythm and coordination
Obedience – precision, focus and a great activity for perfectionist dogs, those who love to get it exactly right
Performance Art (Tricks) – curiosity and a willingness to try new things makes this fun
Pet Facilitated Therapy – for the dog who loves attention what better way to get it than visiting people in need
Precision Drill Teams – the excitement of success, of meeting a challenge and being a part of the team
Pulling – great for dogs who love to pull, and people who want to let them
Racing – for the dogs who love not just running but being faster than the next one
Rally Obedience – more focus on teamwork, less focus on precision, fun and relaxed for human and dog
Ring Sport – a sport that says "I can be a contributing member of the family" Some dogs thrive on responsibility
Rollerblade – a fun way for dogs and humans to share exercise and fresh air
Schutzhund – tracking, obedience, protection, schutzhund is all about what a well rounded dog is all about
Search and Rescue – for some making a difference is important, that includes dogs, they know it matters
Skijoring – dogs love to pull, people love to ski. Put the two together and you have skijoring.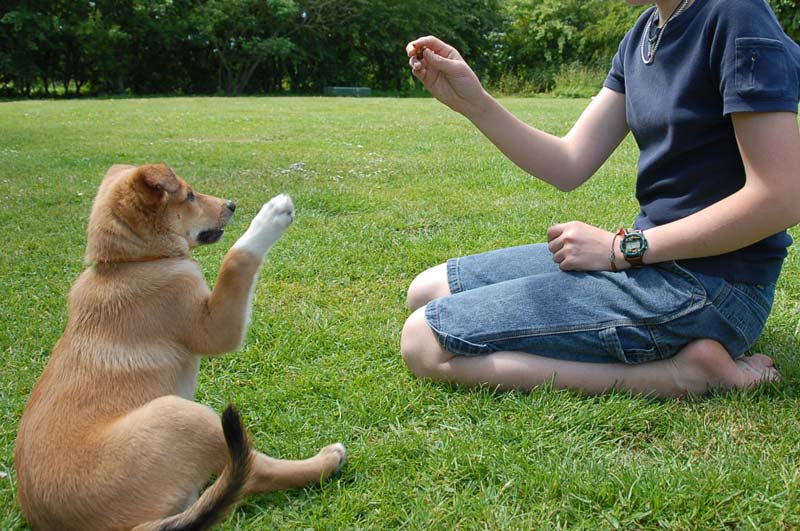 Source www.dogplay.com