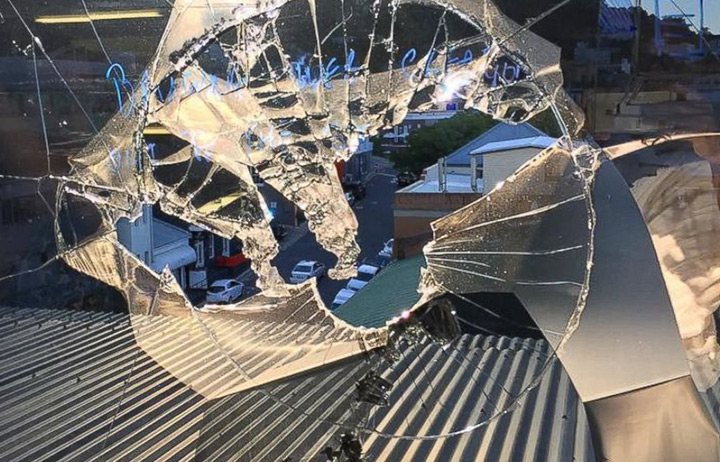 The workday was winding down in Cape Town, South Africa yesterday when David Perel heard a strange buzzing sound while sitting in his office. Before he could figure out where the sound was coming from, there was a loud bang and glass shattered all over him and something had hit him in the head.
"Initially, I thought a bomb had gone off," Perel, 30, told ABC News today.
But it wasn't a bomb. It was a drone.
Perel, an interface designer and racing driver for Kessel Ferrari, was editing racing footage when the drone smashed him in the head. A GoPro was attached to the drone and captured the entire crash on video.
In the video, Perel can be heard saying "Whoa" several times. Other voices are also heard in the office asking what happened. He jokes asking, "Do I get to keep the GoPro at least, guys?"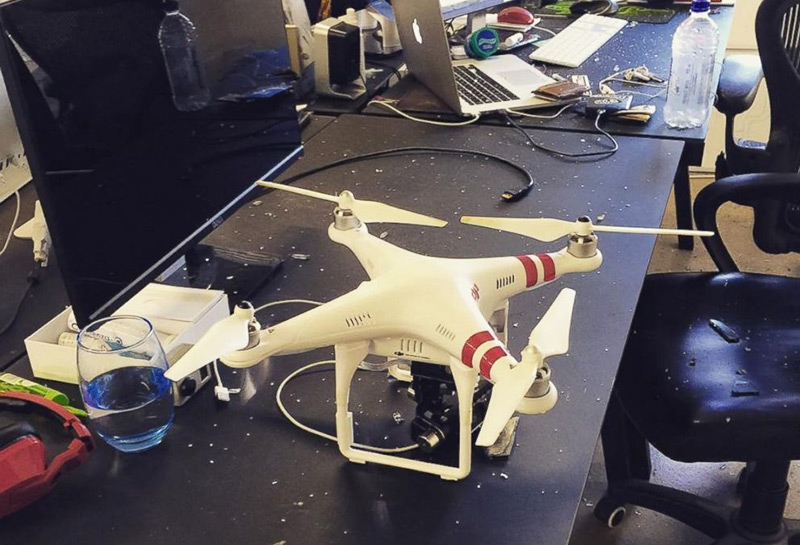 There was a group of people flying the drone on a rooftop near Perel's office around 5:30 p.m. One of the people was Eric Ngoie, who told ABC News that they were using the drone to get an aerial shot of themselves on the roof. His friend, whose name was not disclosed, was flying the drone when it malfunctioned and crashed into Perel's office window.
Ngoie said he and his friends went straight to the office building to retrieve the drone and to make sure Perel was OK. "He seemed to be fine and unharmed, but a little shaken up," Ngoie said.
"I'm 99 percent OK," Perel said. "I just have a bruise."
Perel didn't file any reports or complaints about the crash, but he said the South African Civil Aviation Authority (SACAA) contacted him after seeing the video online. He put them in contact with Ngoie and the others, who are now meeting with the SACAA next Monday to follow up on all the "regulations and requirements" for flying drones.
While Ngoie did not fly the drone or take the footage, he said his friend "has done it many times before. He has much experience with it and knows how to manage it himself." Ngoie did not know whether his friend's drone was registered.
The SACAA requires that drones "may only be used for an individual's personal and private purposes where there is no commercial outcome, interest or gain, and the "pilot must observe all statutory requirements relating to liability, privacy and any other laws enforceable by any other authorities." Drones are required to be registered with the SACAA.
"Up until yesterday I didn't realize why licensing was necessary," Perel said. "I obviously see the dangers now and the odds of something like this happening again are likely."
The SACAA did not immediately respond to ABC News' request for comment.
WARNING, video contains explicit language
Source: abcnews.go.com
Images: David Perel