Gorgeous, simple and easy Nutella No Bake Cookies
These easy Nutella No Bake Cookies are a fun and nostalgic treat to make in no time at all. Perfect after school or midnight snack.
Ingredients:
3 tablespoons butter
1/2 cup granulated sugar
1/4 cup milk
1 tablespoon unsweetened cocoa powder
1/4 cup peanut butter
3/4 cup Nutella hazelnut spread
2 cups rolled oats
Serving Size: 2 dozen
Instructions:
In a medium to large saucepan, melt the butter over medium to medium-low heat. Add the sugar, milk, and cocoa powder and mix until combined. Stir in the peanut butter and Nutella until melted, followed by the oats. Remove from stove. Continue mixing until all of the ingredients are incorporated.
Working quickly, use a small ice cream scoop to shape balls of dough and place them on a parchment-lined sheet pan. Refrigerate for thirty minutes until firm. Store in an airtight container.
Nutritional Information
Calories 105.9
Total Fat 3.7 g
Saturated Fat 1.6 g
Polyunsaturated Fat 0.6 g
Monounsaturated Fat 1.3 g
Cholesterol 5.1 mg
Sodium 90.8 mg
Potassium 54.0 mg
Total Carbohydrate 17.2 g
Dietary Fiber 1.1 g
Sugars 12.1 g
Protein 1.9 g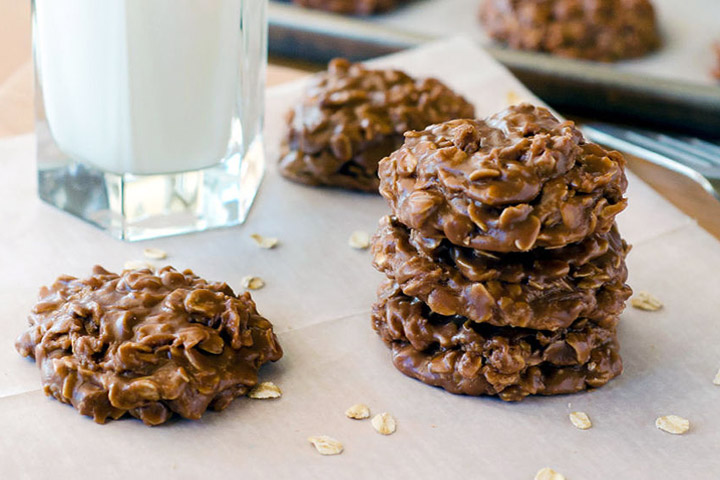 Recipe adapted from the kitchn blog