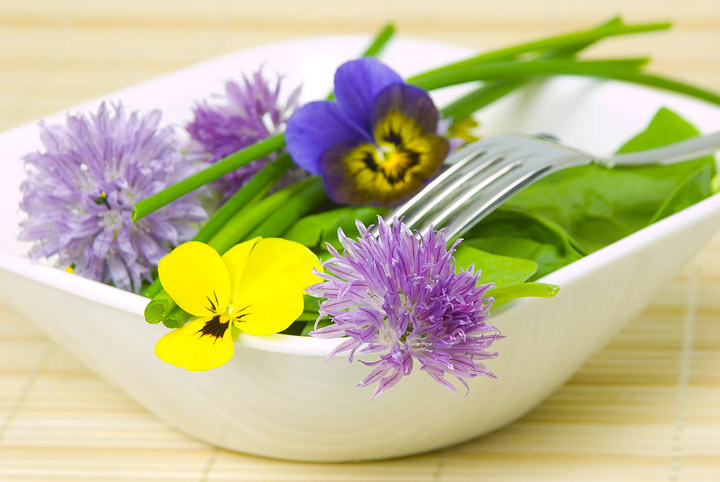 While edible flowers are growing in popularity, flowers have graced our plates for centuries. Yes, everything has been done before. And, if you count buds as flowers, they've long been a staple in our diets. Broccoli and cauliflower are immature flowers or buds.
Since we eat with our eyes first, add flowers to your food for added beauty, flavor and fun.
"I enjoy edible flowers for the fun," said Denise Schrieber, a long-time gardener and author of Eat Your Roses, " I love to cook and I love to bake, and it's fun to play around with adding flowers to food."
We are most familiar with edible flowers as garnishes or parts of salads. But the use of flowers in food extends beyond that. Squash blossoms can be stuffed. Lavender flowers can be baked into cookies, chocolate cake or biscotti. Nasturtium petals can be dropped in roasted red pepper soup to add a spicy peppery taste and a wonderful burst of color. Rose petals can be found in ice cream. Schreiber first tasted rose petals in a rose garden in England.




"You know when you say something smells good enough to eat?" Schreiber said, "With roses, everything that you thought a rose would taste like, holds true. Roses have a rose flavor."
Schreiber has 4 favorite edible flowers: lavender, nasturtium, pansy and rose.
Rose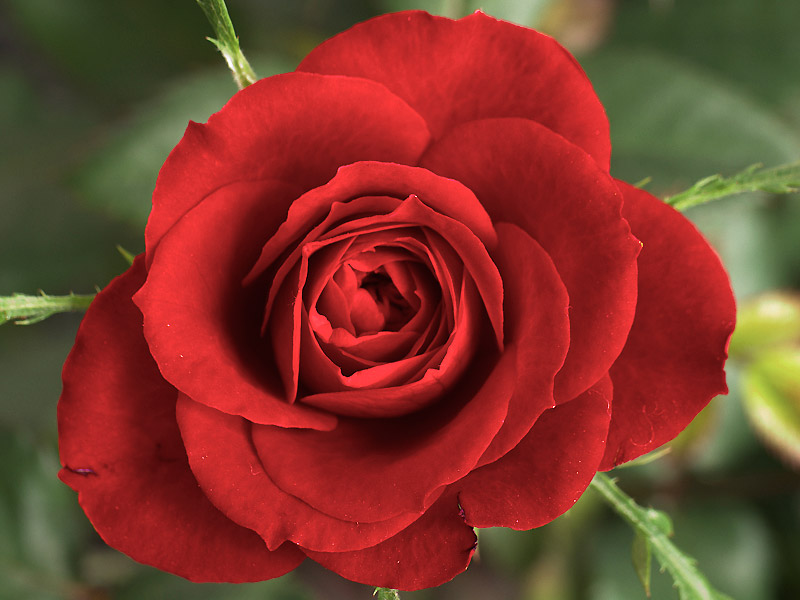 One of her favorites is rose petal because they work well in both sweet and savory foods. Used with sweet cherry, dried plums, roses make a sweet, entertaining chutney served with chicken. Grind up dried rose petals in a coffee grinder, combine with pepper and spices, and sprinkle on meats to add unique flavor. Of course, there is the classic sugared rose petal. Only the petals of the rose and the rose hips are edible.
Lavender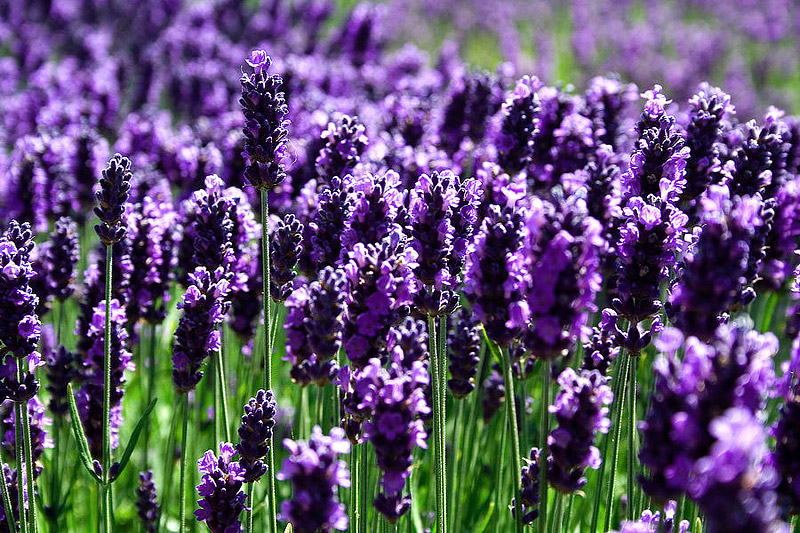 Lavender adds fresh flavor to baking and cooking. Used sparingly, lavender provides a sultry, herbal boost. Soak fresh lavender in water and use the flowers and leaves on the grill while cooking fish. Soak lavender in olive oil and use to cook chicken. Freeze lavender flowers in ice cubes for added beauty and flavor in drinks. When baking with lavender, Schreiber has found it helpful to add some blueberries for color that matches the flavor.
Nasturtium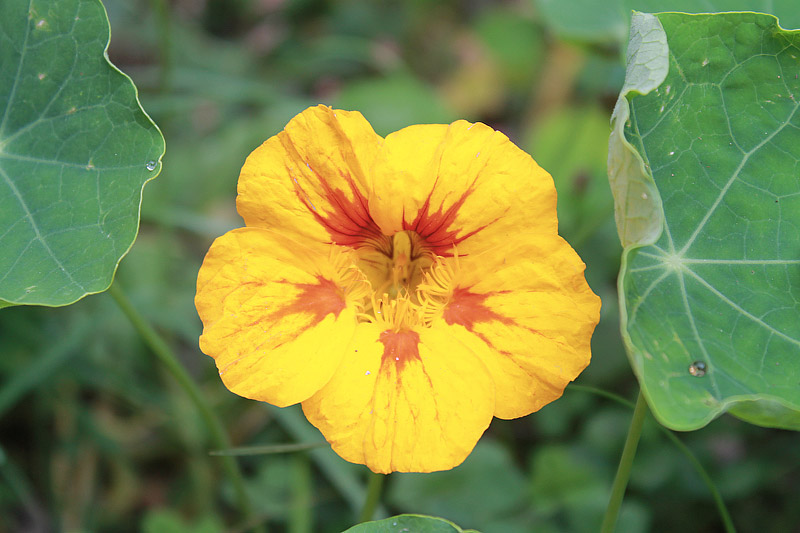 Arguably, the most common edible flower is nasturtium. Easy to grow, both the flowers and the lovely circle-shaped leaves are enjoyed for their peppery taste and beauty. The uses for nasturtium are multiple. Good in salads and as edible garnishes, they are best enjoyed raw. If adding them to hot foods, add at the last minute. Consider using the nasturtium leaf to float a dollop of sour cream topped with a flower in soups. Use nasturtium for color and flavor in Thai summer rolls made with rice-paper rounds so the color shines through the roll.
Pansy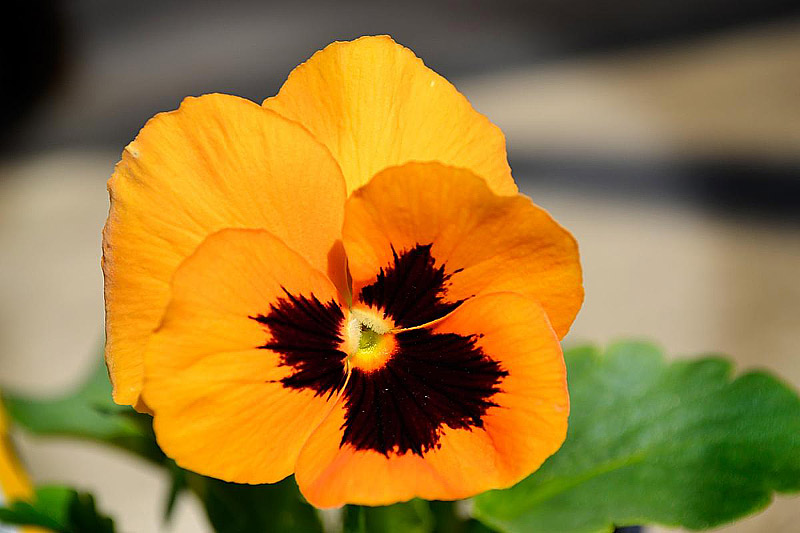 Another popular edible flower is the pansy. The viola flower family has a sweet and slightly minty flavor. It can be used to liven-up salads and dress up desserts. Freeze in ice rings for punch bowls or simply garnish drinks with pansy. Schreiber suggests growing pansies in good-sized containers coupled with lettuces and other herbs.
"If you keep them watered and deadheaded," she said, "Pansies will last into August."
Know What You Eat
While some flowers taste better than they smell, not every flower tastes as good as it smells. Many flowers that are inedible, are simply bad tasting, but not poisonous. Be sure to check and double check what flowers can be eaten and which cannot. Rarely, some flowers used as garnishes in restaurants are not edible. For example, orchids are sometimes served, but not all orchids are edible. Petunias have been used as garnish, but as members of the nightshade family, they are not to be eaten. African violets are not edible. Some types of marigolds have a pleasant flavor but many common marigolds do not. The edible types of marigold are the Gem Marigold, like 'Lemon Gem' and 'Orange Gem.'
There are flowers that simply aren't tasty, and there are flowers that can make you really sick. Foxglove, lily of the valley, oleander, 4'oclocks, wisteria, and sweet pea should not be eaten. Schreiber also says never to harvest flowers for food along roadsides because you don't know what they've been sprayed with and you don't know how clean they are. She also cautions not to confuse viola flowers with African violets – which are not edible.
Grow Your Own Edible Flowers
Teresa O'Connor, author of Grocery Gardening, suggests buying organically raised starter plants and growing your own edible flowers to be sure flowers you eat have not been treated with pesticides. Schreiber cautions people with sever allergies to avoid eating members of the daisy family like sunflower. Also, children under the age of 4 should avoid eating flowers.
When pretty nasturtiums or viola grace our plates, many of us are unsure which flowers are edible and perhaps, even a little unsure about eating flowers, at all. While edible flowers add new fun to our foods, adding flowers to the menu is far from new, said Schreiber.
Evidence of flower consumption exists back to at least 2000BC in the Middle East. As growing our own food is something old that is new again, growing edible flowers for your food and your family, is an old practice rediscovered.
Source: burpee.com