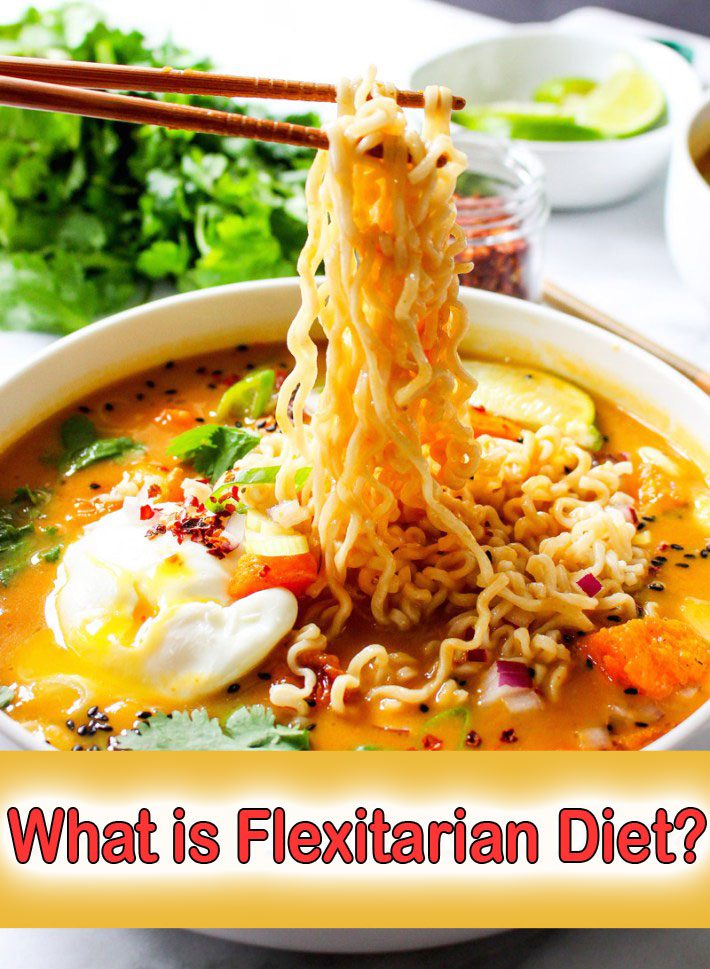 What is Flexitarian Diet?
Flexitarian is a relatively new and interesting concept. The flexitarian advantage is a basic awareness of the value of eating a plant-based diet. Flexitarians consider how to regularly include more fruits, vegetables and beans while just occasionally eating an animal product. The reason to eat an animal product may be a craving, or attending an event where meat, fish or poultry is served.
Only one in 10 Americans eats enough fruits and vegetables, according to the federal Centers for Disease Control and Prevention. Vegetarians should be making the grade, so there's plenty of opportunity for the rest of us to improve our diets.
Most Americans are omnivores because we eat both animal and plant foods. We are products of our culture and influenced by our family meal patterns. Many of us don't think beyond the concept of food as fuel for our bodies. Often we eat to satisfy an appetite unrelated to hunger, and often our choices aren't healthy or nutritious. We usually don't consider the effects on the environment or how animals were raised.
Many people wonder if vegetarians are healthier. The Academy of Nutrition and Dietetics says a vegetarian diet is associated with a lower risk of death from heart disease. Vegetarians often have lower cholesterol and blood pressure than nonvegetarians as well as lower rates of hypertension and Type 2 diabetes. Vegetarians also tend to have a healthier weight and lower overall cancer rates.
There are, generally speaking, four different types of vegetarian diets:
Strict vegetarian or vegan: This diet excludes all animal products such as meat, poultry, fish, eggs, cheese made from animal products and dairy products from animals. It also excludes any processed food that contains animal products.
Lactovegetarian: This diet excludes meat, poultry, fish and eggs but allows dairy products from animals.
Lacto-ovovegetarian: This diet excludes meat, poultry and fish but includes eggs and dairy products. Most vegetarians in the United States fall into this category.
Flexitarian: This is a semi-vegetarian diet that focuses on vegetarian food with occasional consumption of meat, poultry or fish.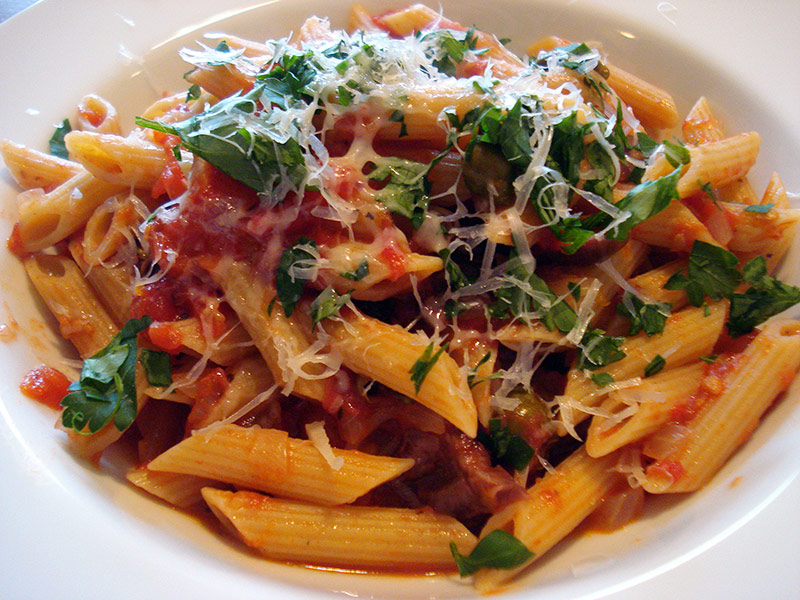 I like the term flexitarian because it is open and inviting. And it may be a great new motivator to include fruits, vegetables and beans into our meal plans while enjoying some animal products that we enjoy.
People choose vegetarian diets for many reasons, including personal preference, health concerns, dislike for meat or a belief that a plant-based diet is healthier. Many adopt a vegetarian lifestyle for ethical reasons. They avoid meat because they do not want animals killed or harmed, or because they believe it helps protect the environment.
Religious beliefs play an important role in vegetarianism. Eastern religions, such as Buddhism and Hinduism, practice ahimsa, meaning "do no harm," and so do not eat meat. They are the largest vegetarian population in the world. They also believe in the dietary customs of self-control and purity of mind and spirit.
If food choices are well-chosen, a vegetarian diet can be very healthy. But certain nutrients can be harder to get on a vegetarian meal plan, such as iron, calcium, Vitamin B-12, Vitamin D and zinc. Anemia and chronic fatigue can occur if foods that provide these nutrients are not eaten or a supplement isn't taken. Check out the American Heart Association's discussion on a healthy vegetarian diet, which provides good advice.
If you've always wondered what a vegan meal would taste like, try this Roasted Edamame Salad. Edamame is another name for soybeans. This salad, adapted from the Food Network, is high in protein and fiber and offers some iron from the edamame.
Roasted Edamame Salad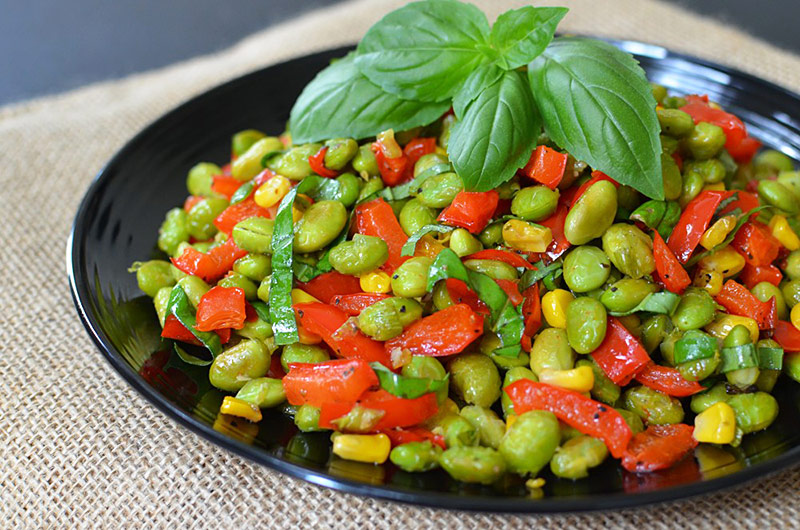 If you like this post, please give it a five star review and help me share it on facebook!
Please follow us on Facebook Page and enjoy our collection of recipes, crafts, fitness, health tips, gardening, DIY and more…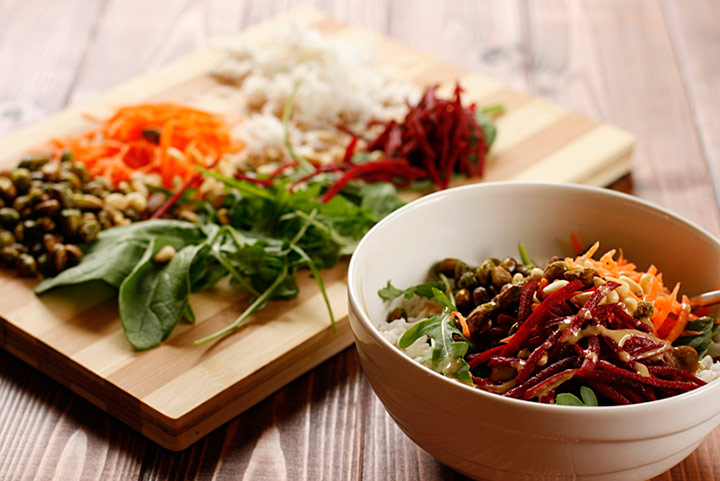 Source: duluthnewstribune.com