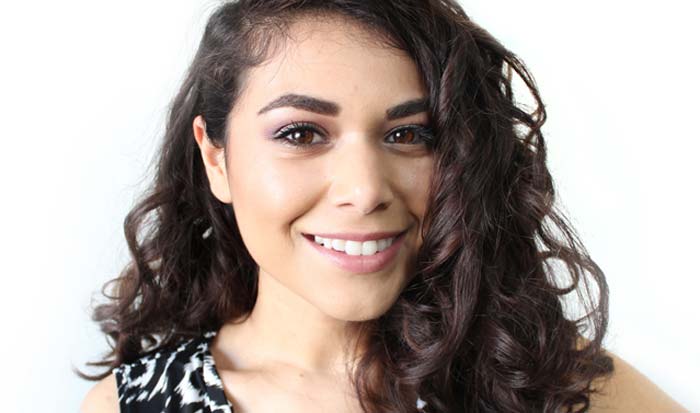 The best way to learn how to do a Funky Faux Undercut on your own is through following this simple step-by-step tutorial.
1. Starting off with damp hair, create a deep side part and blow dry your hair in the direction you want it to lay in.
2. Curl your entire head of hair. I started about three inches away from the part in both directions.
3. Section off the part of your hair that you'll be pinning back. Comb it back tightly.
4. Secure the hair behind your ear using bobby pins. I only needed two, and created an X shape.
5. Tousle your hair forward to cover the pins.
6. Finger comb through your curls to give them a more natural look. You're done!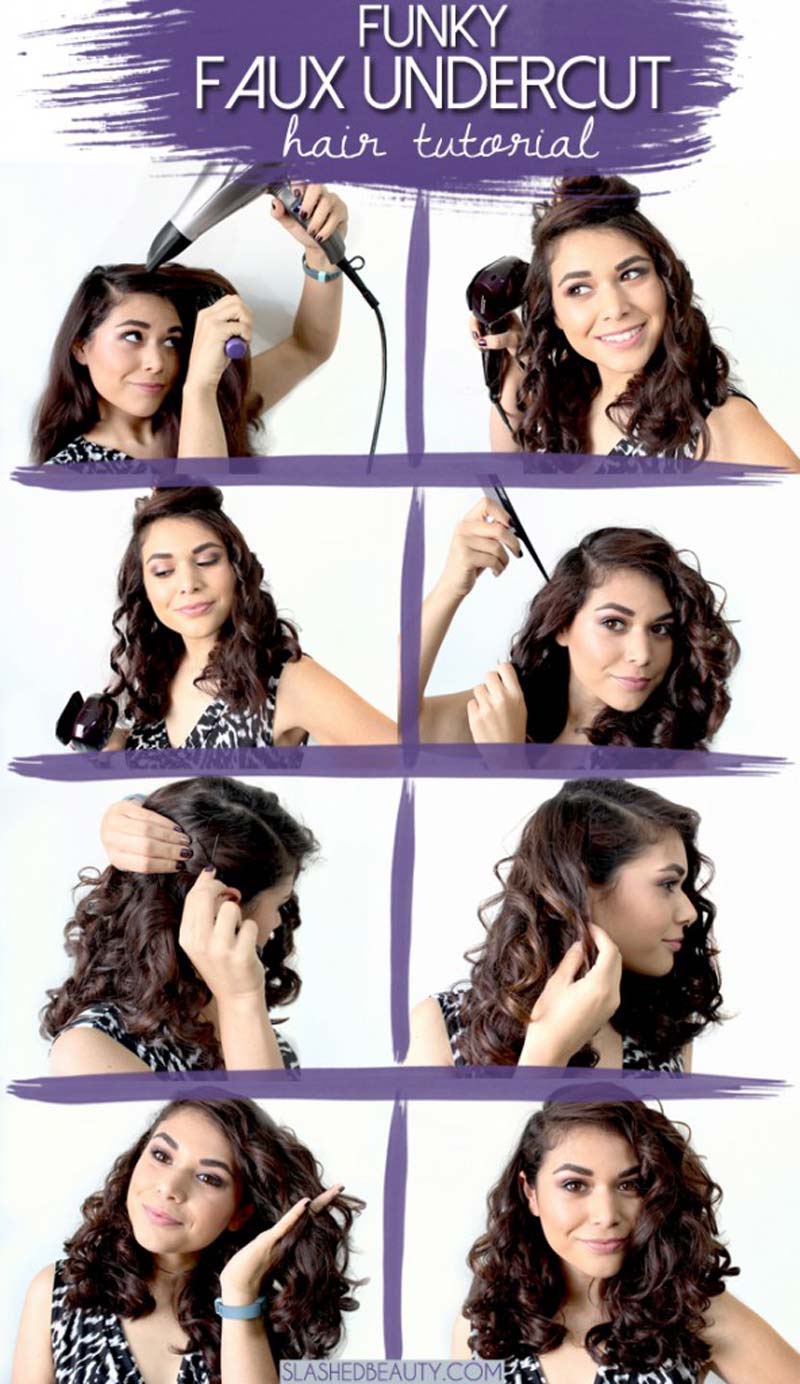 Source Slashed Beauty