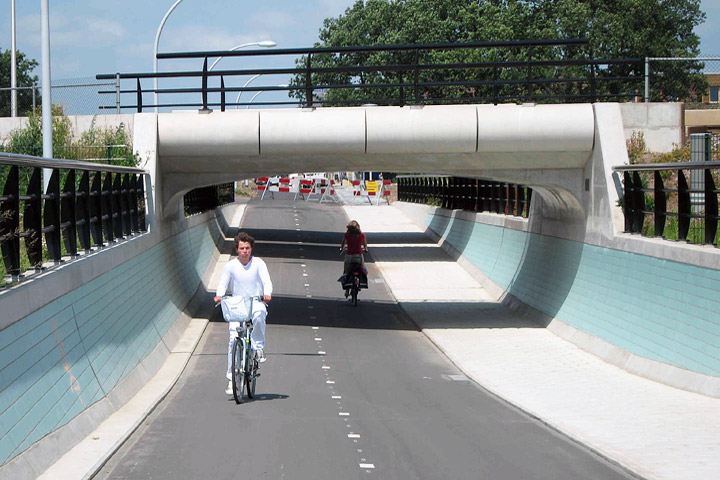 Bicycle highway… sounds cool, right? Well, Germany was the first nation in the world to create a high-speed highway network for cars. Now it's joining the vanguard of countries doing the same for bikes.
Last month, Germany opened its first stretch of "bike autobahn," a cycle route that will eventually cover 100 kilometers (62 miles) between the northwestern cities of Duisburg and Hamm. The autobahn moniker (the German term is actually radschnellweg) may sound over the top given that so far just five kilometers of the route have been launched. But the plan's ultimate scale and ambition is not to be denied.
The completed tracks are four meters (13 feet) wide, providing enough space for lanes set aside for overtaking. They're fully segregated from cars (the Duisburg to Hamm route will run partly on disused railway tracks) and use bridges and overpasses to create a safer, smoother ride. While excellent cycle infrastructure like this is increasingly being constructed in Northern Europe's cities, these highways should one day cover the whole country, ultimately joining up to form an alternative national network.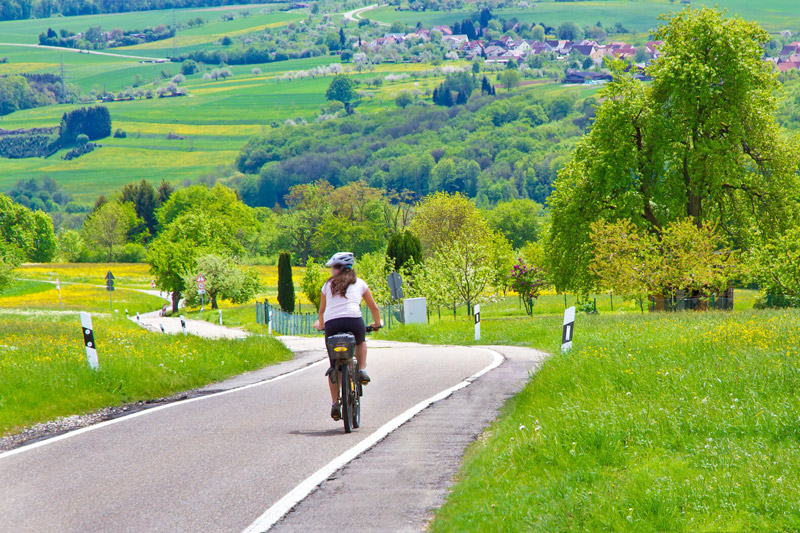 The scale of the plans is impressive, but how much real use is a bicycle highway? Germany is no Holland, where most major cities lie within two hours cycling time of each other and such links already exist. It's a sizable territory with an area (222,000 square miles) roughly equivalent to that of Arizona and Nevada combined. In a country like Germany that loves fitness and nature, there may always be a coterie of enthusiasts prepared to pedal for hours. But for non-recreational journeys over long distances, cycle paths are unlikely to steal much business from other forms of transit.
The idea nonetheless has real potential for medium-length journeys, pushing the limits of frequent daily bike use out from the (now well-provided-for) inner city into the suburbs and wider regions. Munich is already planning a network like this one, which will stretch from the historic center out along 14 protected two-lane paths through the suburbs into the surrounding lake land. Germany's fourth city, Cologne, has a smaller plan for a similar bicycle highway out into its western exurbs.
When it comes to extending this idea from metro areas to tracks between cities, the new Hamm-Duisburg route is ideal. It will pass through the most densely populated region of Germany, the Ruhr region, where a network of industrial cities lies scattered at only short distances from each other, interspersed with forest and farmland. When complete, the route will bring a string of cities into 30 minutes cycle distance of each other—almost 2 million people will live within a two-kilometer radius of the completed bicycle highway.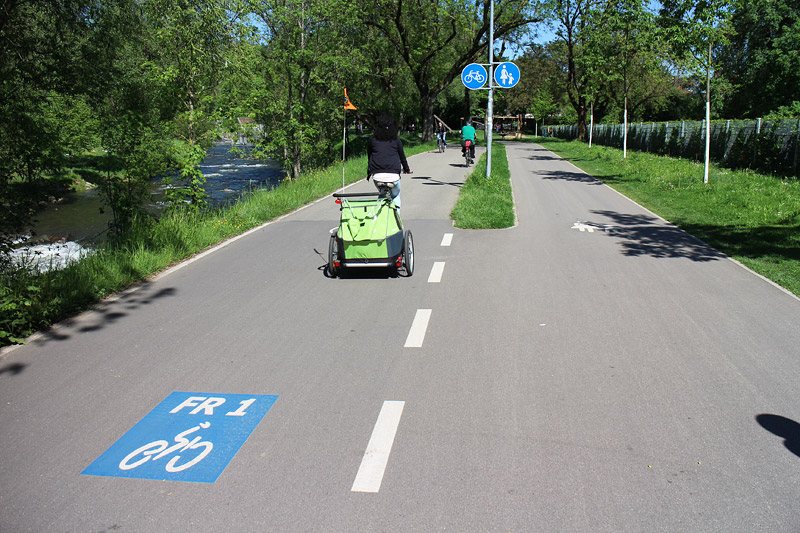 In such a thickly populated, polycentric urban area, the bicycle highway could easily become a viable commuter link, freeing up capacity on already busy roads and railways. Indeed, the link's proposers predict (perhaps optimistically?) that the completed link would take 50,000 cars off the road daily.
The main sticking point is cost. The full cost of the new Ruhr highway will be €180 million, funding that is not yet in place for the whole route but which should ultimately come from a blend of municipal and provincial budgets. Elsewhere, not everyone is convinced the benefits of projects like this outweigh the expense. A Berlin bike autobahn plan, which would link the city center with the southwest area, is facing resistance from opponents who say that, as as a link primarily used in good weather, it would do little to relieve pressure on existing rail links.
In terms of their extent and the debates that surround them, Germany's bike highways thus still remain in their infancy. That needn't surprise us; when they were started in the 1920s, the country's autobahns faced similar inertia and skepticism. With the first stretch of the Ruhr's new link now open, bike highways nonetheless seem to have a tailwind behind them right now. Regions across the world looking to reduce pollution and relieve road pressure would do well to watch their genesis (and the pitfalls they face) closely.
Source: citylab.com