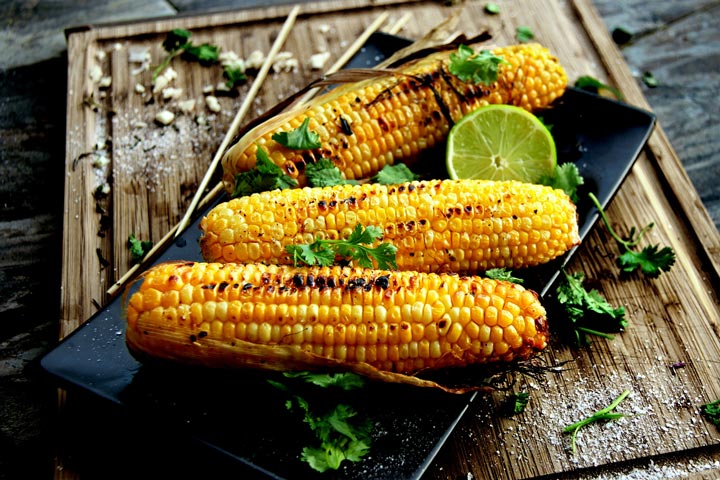 Grilled Corn on the Cob with Chili and Lime Recipe
The perfect grilled corn for a summer barbeque! Always a huge success because it is the perfect mix of spicy and tangy. It is also a great option for the grill because there is no need to smother the corn in butter to make it taste good. Goes great with barbequed steaks or chicken.
Cuisine: American                     Recipe type: Veggie               Serves: 4
              Prep time: 2 mins                   Cook time: 15 mins               Total time: 17 mins
Ingredients:
4 cobs of fresh corn, shucked, trimming the end and leaving the stem intact
2 tablespoons butter
½ teaspoon lime zest
1 teaspoon lime juice
3 tablespoons grated Parmesan
1 teaspoon cayenne
Salt and pepper to taste
Instructions:
Preheat an outdoor grill or grill pan over high heat.
Grill the corn, turning occasionally, until the kernels begin to char on all sides, about 15 minutes in total.
Spread an even amount of butter on each cob of corn and season with salt and pepper.
Sprinkle the cobs with an even amount of lime zest and juice, Parmesan, and cayenne.
Serve immediately.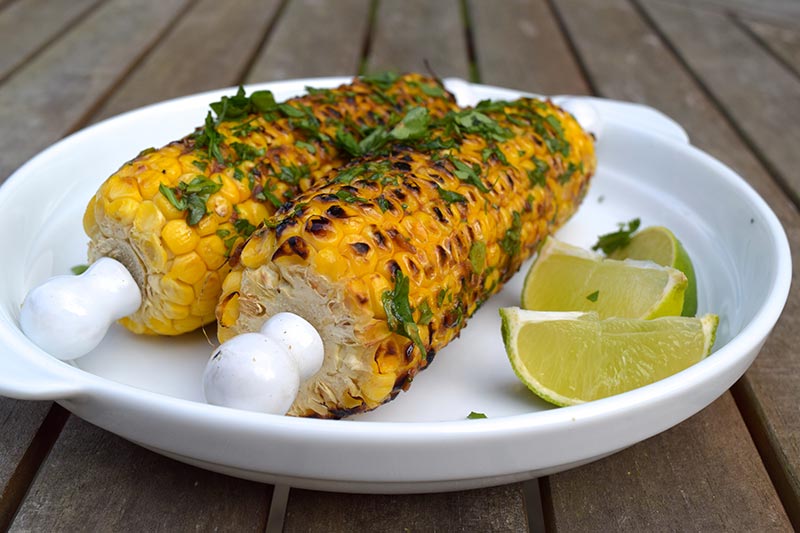 Source yummly.com