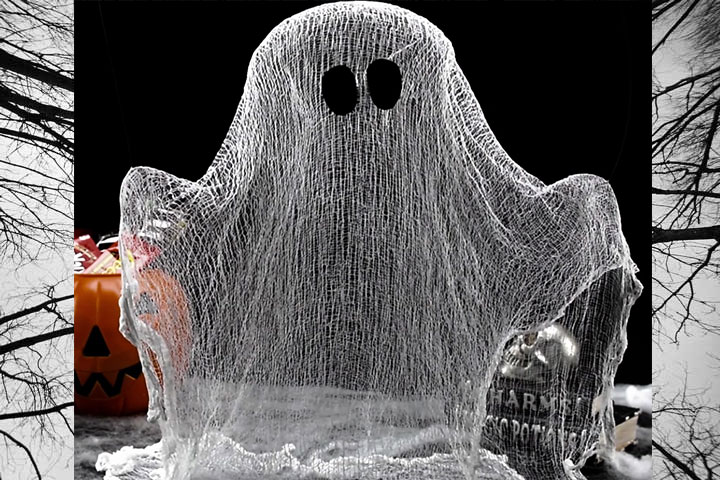 Halloween Spooky Ghost DIY
Find out how to make a Halloween Spooky Ghost. Halloween is right around the corner, and now you can spook your guests with this easy to make Spooky Ghost! Make a cute spooky ghost with cheesecloth and school glue!
Materials:
Plastic Bottles (1 large and 2 small)
Glue gun
Balloons
Duct tape
Cheesecloth
Glue
Water
Mixing bowl
Directions:
Use a glue gun to glue the mouth of the blown balloon to the bottle cap. Proceed to do the same with the two smaller bottles and balloons. The big one will be the head and the two small ones will be the hands of the ghost.
In a mixing bowl, combine school glue with water and dip the cheesecloth in the solution. Massage the cheesecloth to make sure all parts of it are covered in the glue solution.
Gently place it over the balloons until it takes your desired shape of a ghost form and let it dry overnight. Once dry, pop the balloons with a needle and remove the dried cheesecloth.
Your ghost is ready !
Source babyfirstblog.com