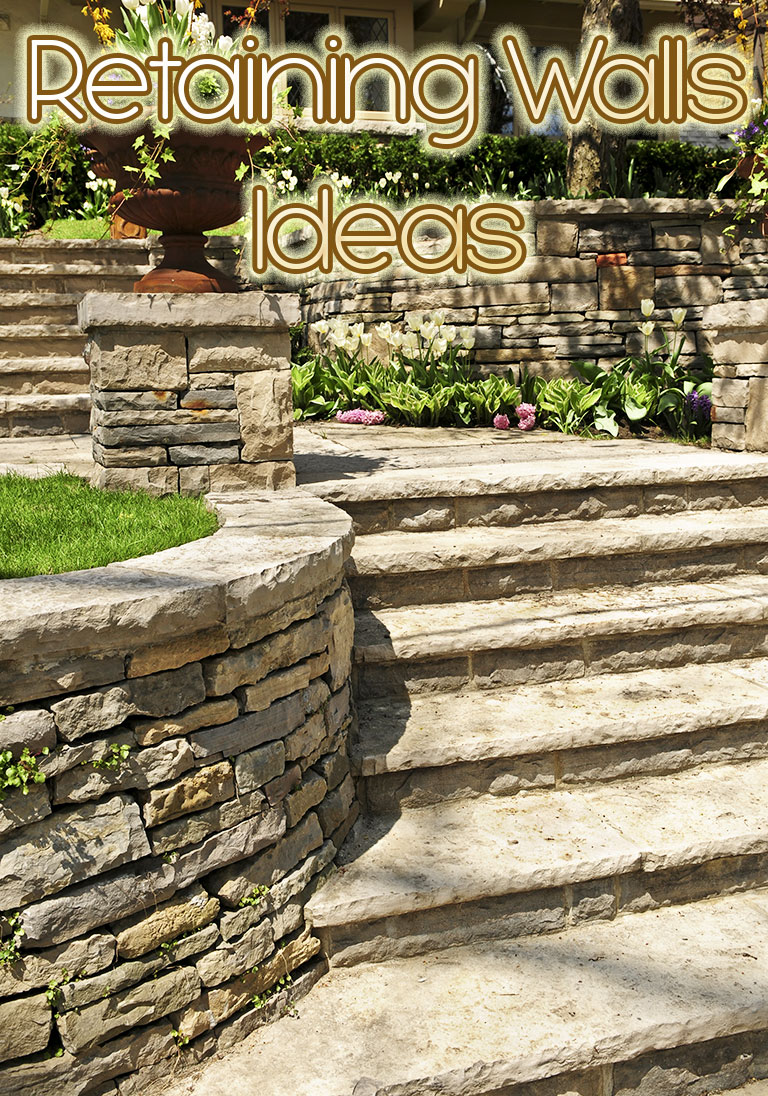 Retaining walls are structures designed to restrain soil to unnatural slopes. They are used to bound soils between two different elevations often in areas of terrain possessing undesirable slopes or in areas where the landscape needs to be shaped severely and engineered for more specific purposes like hillside farming or roadway overpasses. Retaining walls are practical and beautiful elements to include in a landscape. They can help solve a variety of problems and offer unique planting opportunities as well. A retaining wall can be a good do-it-yourself project for a variety of skill levels.
They are most often used to help hold back a slope. There are many different types of retaining walls, some of which are time-intensive to build. Before you pick one, take a look at the all different types of retaining walls, including dry-laid, freestanding, and short flagstone, as well as concrete, stacking, wood, brick, and loose masonry. Before you choose which type of wall you need, evaluate the costs and pros and cons of handling the types of landscaping stone.
Get started on yours with our inspiring retaining wall ideas.