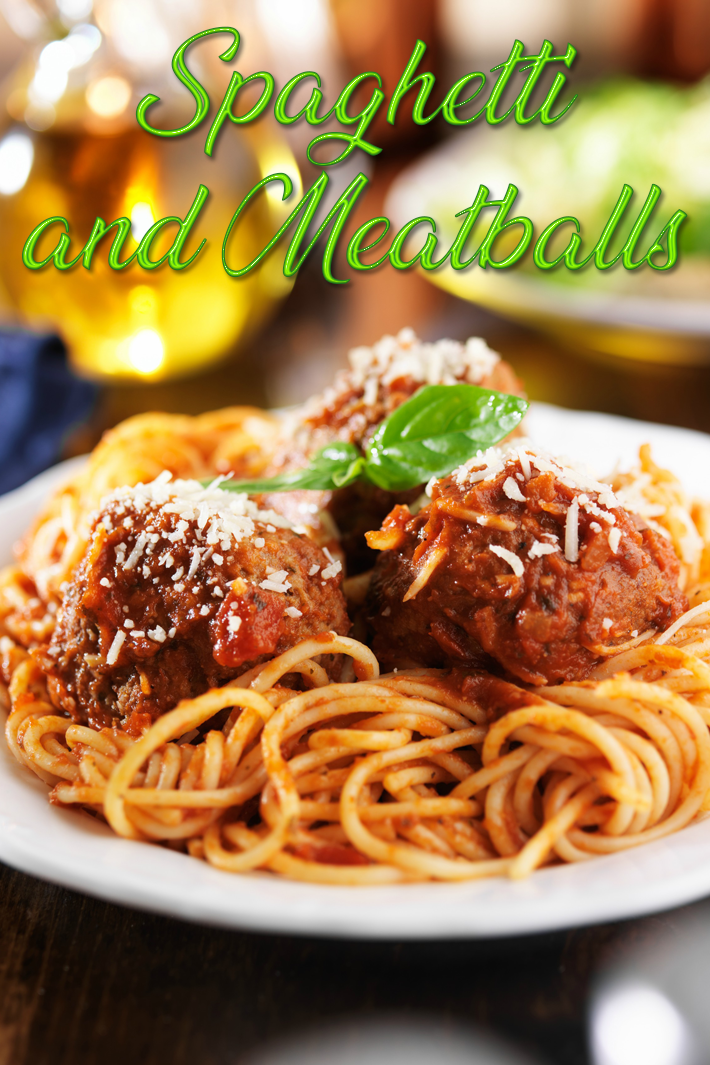 Comfort food doesn't get much better than spaghetti and meatballs enjoyed with family and a glass of red. There's plenty of room for variation with the meatballs – mixing in pancetta or ricotta, say – but when time is short, simple is best. Buy the best dried pasta you can find and don't be shy with the parmesan.
Italian Spaghetti and Meatballs Recipe
INGREDIENTS
40 gm soft white crustless bread, soaked in 2 tbsp milk
400 gm minced beef
400 gm minced pork
3 garlic cloves, crushed
3 tsp coarsely chopped thyme
60 ml (½ cup) mild-flavoured extra-virgin olive oil, plus extra to serve
1 small onion, finely chopped
60 ml dry white wine
500 ml (2 cups) tomato passata
500 gm dried spaghetti
Finely grated parmesan, to serve
METHOD
Mash bread mixture with your hands in a large bowl. Add beef and pork minces, garlic and thyme, season well and mix to combine. Roll half the mixture into walnut-sized balls. Heat half the oil in a large deep non-stick frying pan over high heat and fry meatballs, turning occasionally, until golden (2-4 minutes). Transfer to a plate. While the first batch is cooking, roll remaining mixture into balls, then, once the first batch is cooked, fry with remaining oil. Transfer to plate.
Add onion to pan, reduce heat to medium and stir occasionally until softened (6-8 minutes). Deglaze pan with wine, scraping base of pan, then add passata. Increase heat to high, season to taste and bring to the boil. Add meatballs and turn occasionally until cooked through (2-3 minutes).
Meanwhile, cook spaghetti in a large saucepan of boiling salted water until al dente (6-8 minutes). Drain, reserving a little pasta water. Add the pasta and reserved water to meatball mixture, toss well to combine and serve topped with parmesan and a little extra oil.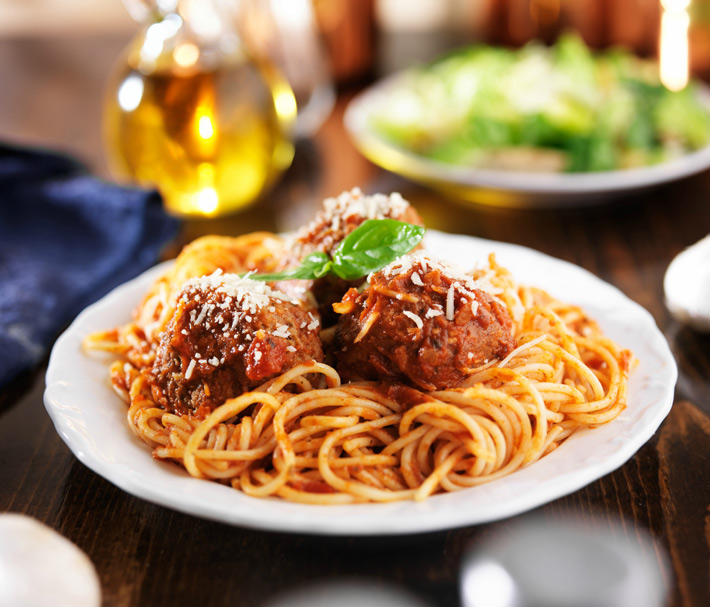 Source: gourmettraveller.com.au