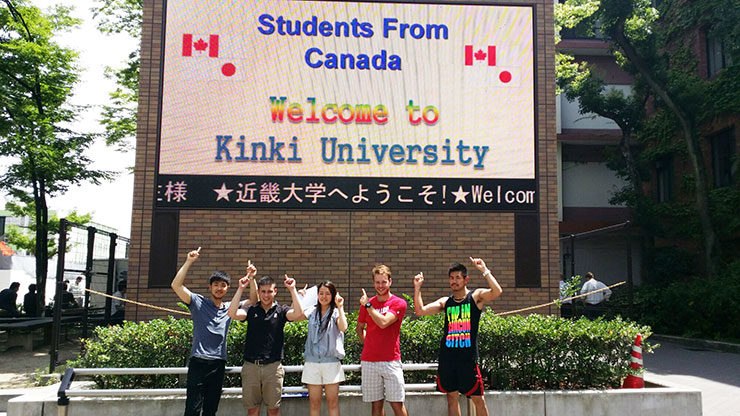 Japan's Kinki University has finally put a stop to years of foreign sniggering at its name by changing its pervy-sounding nomenclature.
Marking the start of the new Japanese academic year, the Osaka school on Friday formally became Kindai University, unveiling a plate bearing the new name in English at one of its main gates — to the relief of cringing exchange students.
Like Fukuppy, a mascot for industrial fridge maker Fukushima Industries, the name "Kinki University" does not raise an eyebrow in Japan, simply referring to the western region which includes Osaka, Kyoto and Hyogo prefectures, among others.
For students fluent in English, however, images of bondage and cross-dressing had posed a constant source of embarrassment.
"My grandmother gave me a bewildered look when I told her (I went to) Kinki University,"
Mei Ichinose, a student of British and Japanese ancestry, told Japan's Kyodo News agency.
The university released a statement earlier this week to formally announce its decision, explaining in precise detail that in English "kinky means peculiar."
The new name Kindai is a contraction of "Kinki" and "Daigaku" (university) and college administrators hope it will embolden students to apply for exchanges, safe in the knowledge that they won't be the butt of jokes.
Fukuppy, a winged egg with a slightly vacant look on its face, faced a grilling after netizens linked its name to the bumbling failure of managers to prevent the nuclear meltdown at the unrelated Fukushima power plant.
Japanese, which has far fewer sounds than many European languages, abounds with vaguely amusing transliterations. No major urban center, for example, is without its own Shiti Hotel — the less-than-inviting pronunciation of "city hotel."
Source: channelnewsasia.com