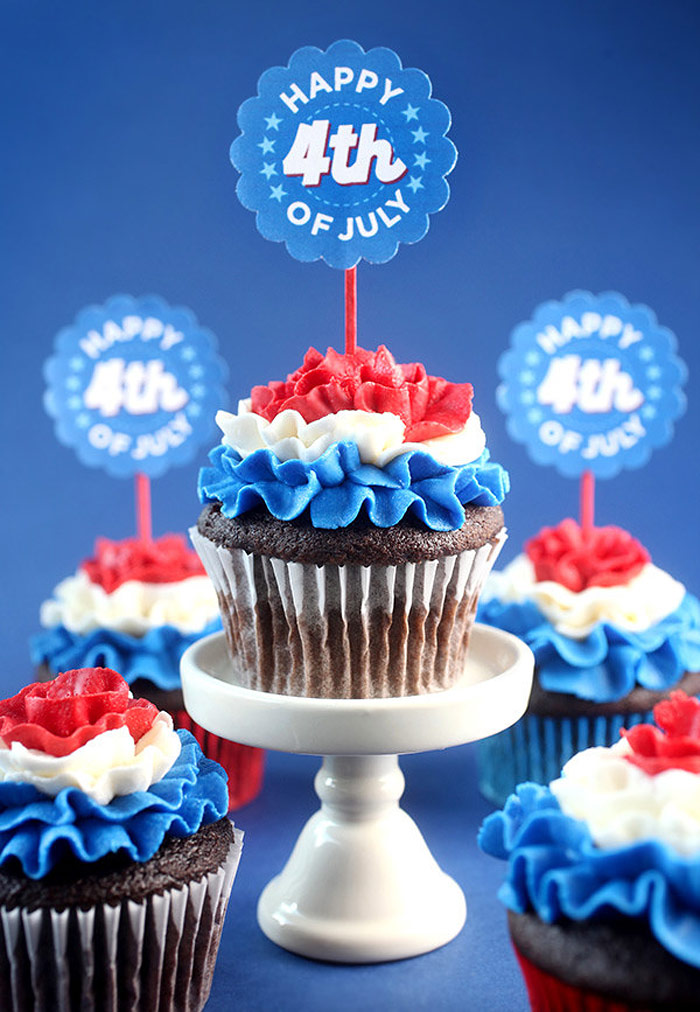 July 4th Ruffle Chocolate Cupcake
Making these patriotic 4th of July cupcakes is surprisingly easy and fun.  Begin by whipping up your favorite cupcake batter. In this tutorial, we opted for a store bought chocolate cupcake base but you can use vanilla, red velvet or any other sweet flavor. Then mix up a blue, red and white buttercream frosting and pipe the icing into several clear bags. Attach a petal tip to get that perfect ruffle look while you pipe. Then simply layer the icings to create a red, white and blue to replicate the look of the iconic American flag.
Ingredients
Chocolate cupcake (store bought)
Buttercream Frosting:
½ cup butter, room temperature (softened but not melted)
½ cup shortening
2 tsp vanilla
8 cups powdered sugar (about 1 bag)
½ cup heavy cream
To garnish:
Ziploc bag, petal tip
Red & blue food coloring
July 4th print decor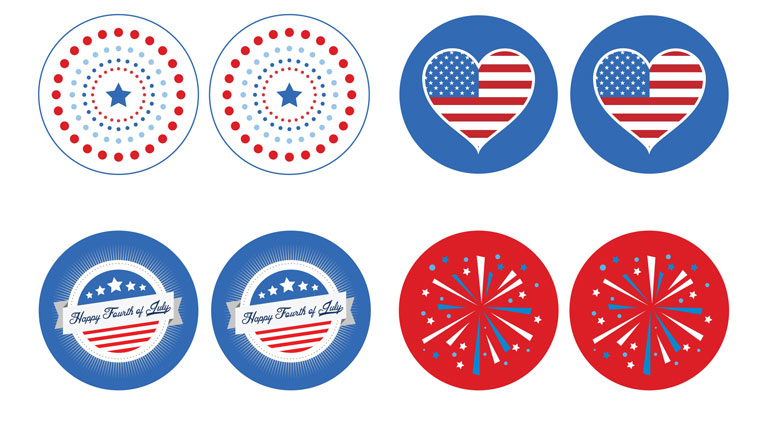 To make the Buttercream Frosting:
Beat butter, shortening and vanilla until creamy.
Add powdered sugar, 1 cup at a time, beating after each cup.
Beat in ½ cup heavy cream until light and fluffy. If necessary, add additional heavy cream, 1 tablespoon at a time until it is the consistency you want.
To garnish:
Divide frosting into 3, add red & blue food coloring for 2, single drop at once until reach your desired tone.
Transfer the mixture to ziploc bag, cut off the tip to make a hole, using petal tip & frosting your cupcake. Decor with July 4th print decor & serve!
Source: trendhunter.com