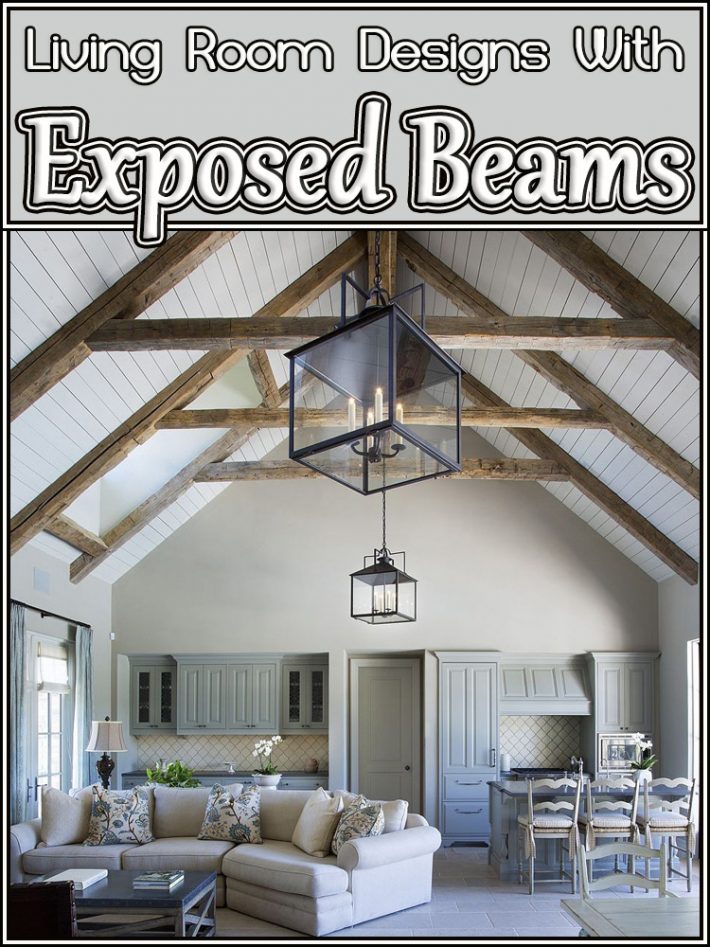 Living Room Designs With Exposed Beams
Wooden beams are beautifully highlights in the interior, with its natural beauty and rustic warmth and give a special charm to the area. Although the ceiling beams are basic features of the rustic decor, they are actually very popular and great fit in any style. Very often you can see them in the modern interior and in a great combination with other materials and furniture.
Today there are very good imitation of old wooden beams. They are made of polyurethane, and the appearance is almost with no difference compared to the natural effect. They have the same structure of the old wooden beams, with the cracks of time, tracks and unique growth rings, color from light oak to dark walnut. All these features give the interior a special spirit of comfort, with all the splendor, elegance and sophistication.
Their advantage is the high, they are easy to make and rapid to install, so they can be placed on a plaster ceiling structure, only with glue. In addition, we present you one collection of some beautiful living room designs with exposed beams. Browse this collection and you might find many creative ideas for your dream living room. Enjoy!
Source architectureartdesigns.com