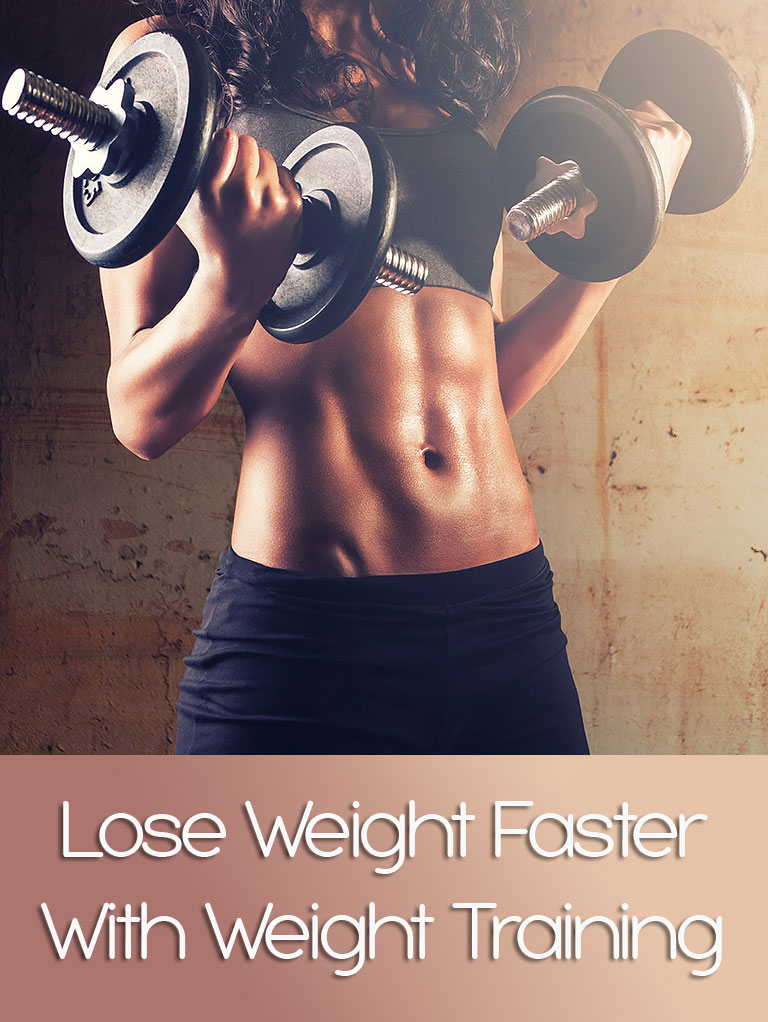 Weight training is an essential part of maintaining a healthy weight and can also enhance weight loss efforts. Studies suggest physical activity is the most important aspect of weight maintenance, so be sure that you maintain a healthy level of movement to fight obesity. Here's how weight training fits into the equation when trying to keep the pounds off.
Circuit Training for Beginners
Circuit training combines aerobics and resistance training in a manner that is designed to be easy to follow and provide a great workout.
An individual exercise "circuit" is a completion of all designated exercises in a program; the concept being that when one individual circuit is completed, you start at the first exercise again for another circuit. Often, the time between exercises in circuit training is short, and rapid movements to the next exercise are often incorporated.
You may be familiar with doing a certain number of reps at a number of different machines, but dynamic weight training, where every angle of the muscle is strengthened, and you learn to weight train with active movement, can improve your strength, and maximize your weight loss in the process.
What You Need
This circuit program is designed around four pieces of exercise equipment.
A treadmill
Two dumbbells
A mini-trampoline or rebounder
An exercise mat or suitable floor space
You can substitute a stationary bike for the treadmill or the mini trampoline if they are not available or convenient in your gym or home exercise area.
If you're not familiar with rebounders or mini-trampolines, these small trampolines are an excellent way of getting higher-intensity exercise without excessive impact on the knees — a problem for some people who are trying to lose weight. Since they are low to the ground, they are quite safe when you get used to them.
Check the load capacity and make sure it's not a children's rebounder. Most gyms will have one. You might need to organize the equipment in two separate areas of the gym. If so, move quickly between sections.
The Circuit Program Exercises
Warmup: Warmup with some gentle dynamic stretching and treadmill work for 5 to 10 minutes to get the blood flowing.
Treadmill fast walk: Walk on the treadmill for 5 minutes at a fast pace. This should be at a pace at which you have to stride out strongly with arms swinging for pace and balance. You should be able to talk but you may puff a little.
Dumbbell Squat Press: After the treadmill, move immediately into the dumbbell squat presses. You start with a dumbbell held on each shoulder, you dip at the knees, but no more than thighs parallel to the ground, then you push the dumbbells high overhead. Do 2 sets of 10 repetitions with 30 seconds of rest in between.
Mini-trampoline: Next, go to the mini-trampoline. You should be familiar with this piece of equipment before starting the circuit. Start a light bounce with two feet on the trampoline for a few minutes until you have recovered from the dumbbell exercises. Now, start to jog as you would jog down the street. It takes a little more balance than the two-feet bounce but you will quickly get the idea of it. Increase your jogging pace to "fast" for 60 seconds. This means you are simulating running fast for one minute, yet only up and down on the trampoline. You need to practice this a little. Your knees will need to rise higher than when you run with forward motion. This need not be at top pace but it needs to be at a pace at which you are working quite hard for one minute — and at a pace at which you cannot talk easily. Stop, bounce for two minutes, then repeat a second time 60 seconds at a fast pace.
Dumbbell Lunges: Move immediately to the dumbbell station. Hold dumbbells at the side and lunge forward, one leg forward and back, then the other. Try to keep the knees from extending too far behind the point of the toes. Do 2 sets of 10 repetitions (of each leg) with 30 seconds rest.
Crunches: Do two sets of 12 crunches with 30 seconds rest in between.
Next Circuit: Start the treadmill exercise again if you're ready for a second circuit. If you don't have access to a mini-trampoline, do your 60 seconds sprints on a stationary bike with reasonable resistance. The same application applies — work hard for 60 seconds so that you're puffing substantially.
How to Progress: Start with one circuit (of each exercise) and see how your current fitness level deals with it. The mini-tramp sprints will probably knock you around a little if you're not fit. You can rest for 3 to 5 minutes then try another circuit. Try to progress to three consecutive circuits over time, but do it gradually. One circuit should take about 15 to 20 minutes. Get a medical clearance if you're not sure of your wellness to handle this type of workout.
Cool Down: When finished, cool down with some light stretches.
Weight Work and Aerobics Go Hand in Hand
There are no shortcuts with weight training for fat loss. As discussed above lifting weights while also incorporating aerobic exercise can intensify your workout and give you the best workout. Doing moderately intense jogging or group aerobics or cycle spin for an hour can burn around 800 calories or more, depending on the intensity. By coupling weights with aerobic exercise you will expend more energy than you would by doing a static weights session.
In this way, weight training goes hand in hand with aerobic exercise. By combining these two workout techniques together, in a circuit training program for example, you improve the quality and intensity of your workout.
Building Muscle to Burn More Calories
Even though static weight training builds muscle if done correctly and consistently, and muscle uses more metabolic energy than fat, this advantage can be maximized if paired with high-intensity exercise to produce a more pronounced "afterburn" — the slight increase in metabolism after a workout.
Static weight training does not produce as substantial a caloric expenditure as the calories expended in a strong circuit, bootcamp or interval type program.
The Perfect Mix of Weight Training and Other Physical Activity
In summary, weight training can be part of a successful fat loss training program. But you need to incorporate aerobic, and preferably anaerobic (high-intensity) movement training as well so that you can be sure you reach a reasonable level of energy expenditure and burn the most calories every time you workout. As you learn how to use weight training in your weight loss and weight maintenance efforts, keep challenging yourself to improve and rework your workout regimen so that you don't get bored or burned out doing the same thing. Keep it fresh and find the perfect mix of workout techniques that work for you.
Source: verywell.com