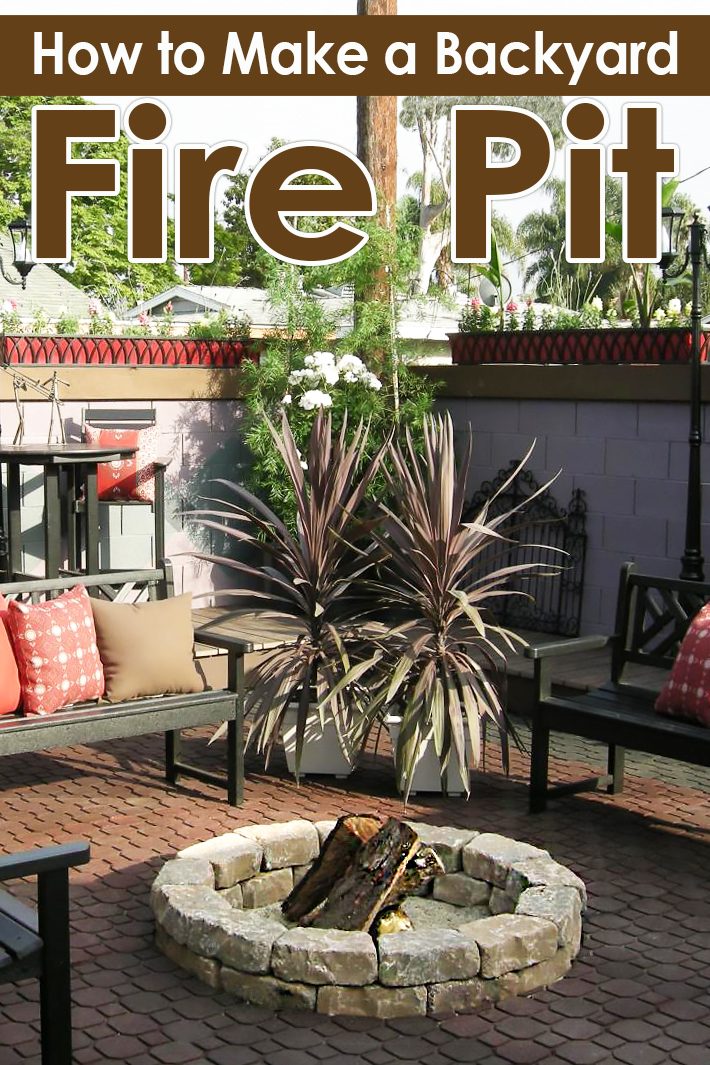 How to make a backyard fire pit tutorial
An outdoor fire pit makes any patio or backyard into a great gathering place where friends and family can eat, talk, or just rest by the fire.
Relaxing in front of a backyard fire can be the perfect ending to a busy day.
Tools and Materials:
cast concrete wall stones
cap stones
sand
shovel
tape measure
level
tamper
steel rake
Before building a fire pit, check the building codes in your area to get the proper specs and regulations. Choose a spot that is away from your house and away from any low-hanging trees or other structures. Take precautions when digging holes, so that you don't hit utility lines.
Steps:
Lay out your pavers in a circle in the approximate size and shape of your fire pit. Fire pits should be about 36 to 44 inches in diameter. Our surrounding patio is made from recycled rubber pavers. We laid the fire pit stones out to the correct dimension then pulled the pavers out of and away from the pit.
When you have your circle roughed out, dig a 12-inch-deep hole in that location.
Pour sand into the bottom of the hole and tamp the sand level.
Begin to lay your wall stones around the perimeter of the hole. Continue stacking the stones so that they are 12 inches above the surrounding ground.
Pour a layer of sand into the ring of stones so that it covers the first layer, approximately 4 inches deep.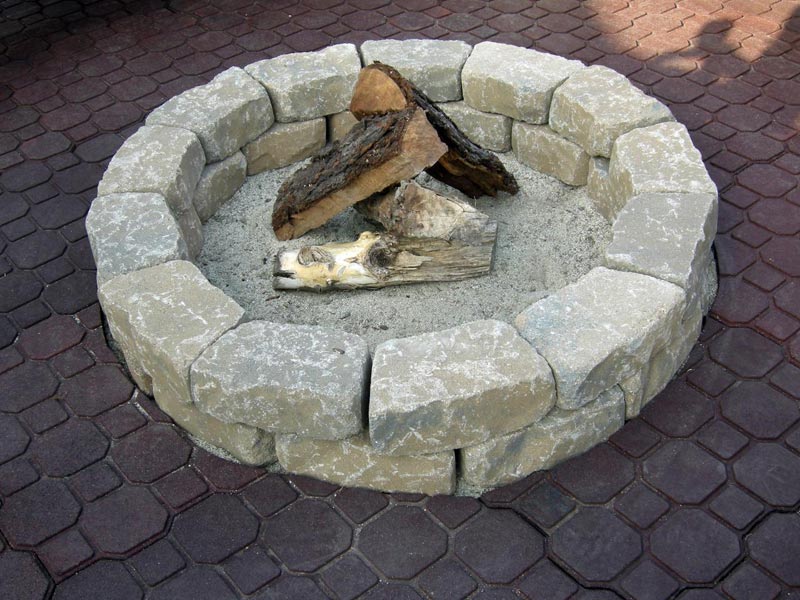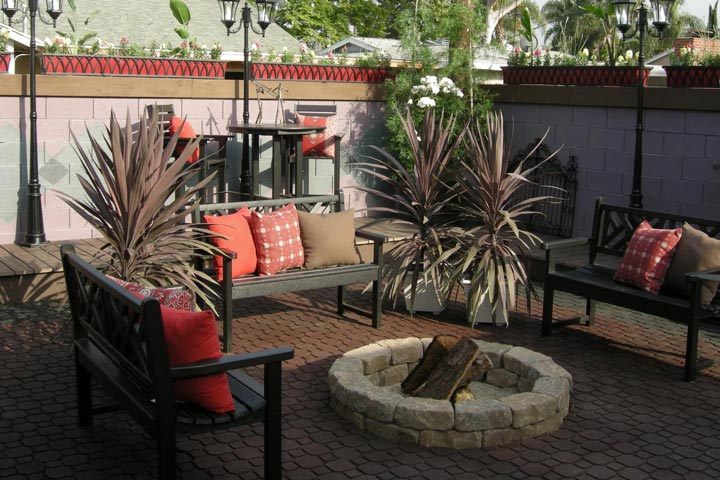 Please follow us on Pinterest and enjoy our collection of recipes, crafts, fitness, health tips, gardening, DIY and more…
Source hgtv.com