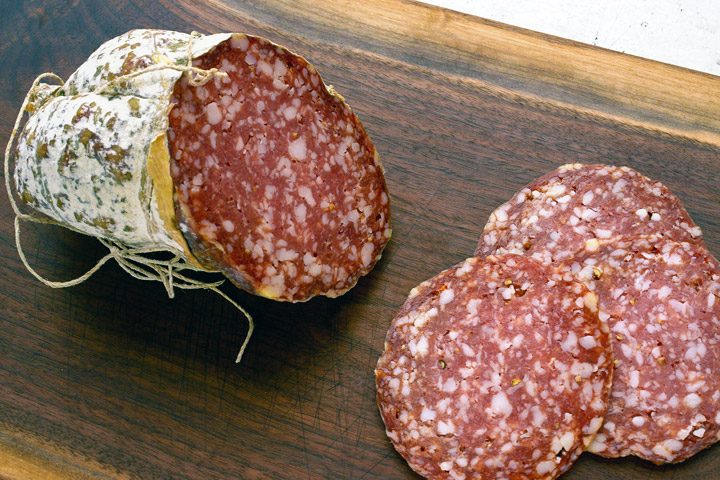 These days, far too many meat products come bearing complicated labels that make it hard to understand exactly what animal parts (or non-animal parts) were utilized in their creation. This is especially true of processed meats, a category of animal product that's received a lot of scrutiny in the past few years thanks to a 2015 study linking their consumption to two deadly health conditions: cancer and heart disease.
According to the World Health Organization, processed meat is any meat product that "has been modified to either extend its shelf life or change the taste and the main methods are smoking, curing, or adding salt or preservatives." This means bacon, sausages, hot dogs, corned beef, beef jerky, ham and the best part of the Italian Sub I enjoy on occasion—salami—are all considered processed meats.




Although many people find it to be delicious, salami is the definition of mystery meat. Visually, it's almost impossible to tell exactly what's in it or how it's made. What are those white and red spots? I decided to take a closer look.
Salami is An Ancient Tradition Among Meat Eaters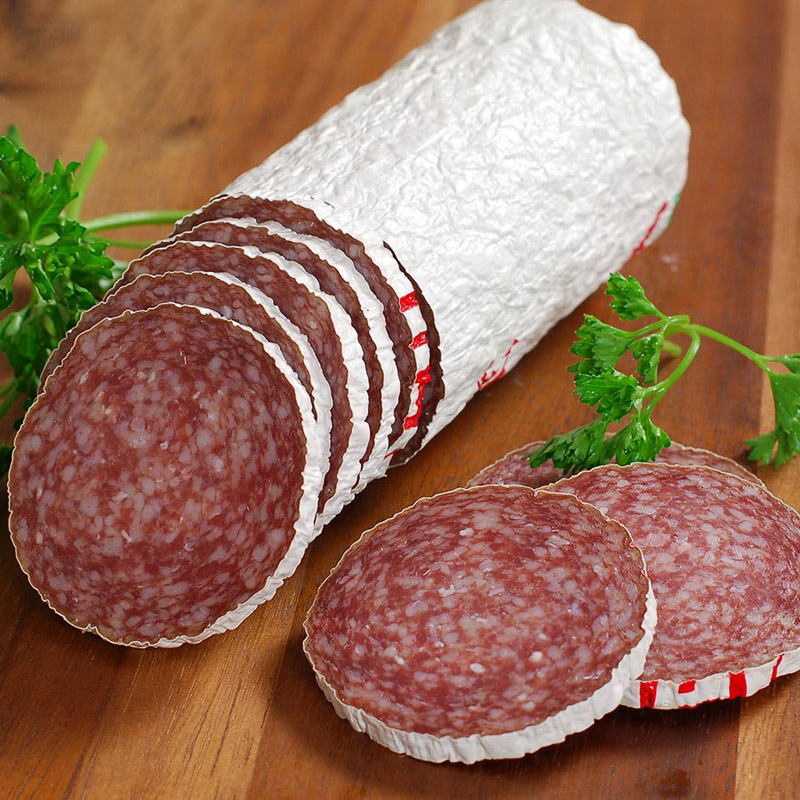 There are many different variations of salami, but they all trace their roots back to a preserved meat product that has existed since ancient Rome. It was popular among the peasants because it could be stored at room temperature.
How is Salami Made?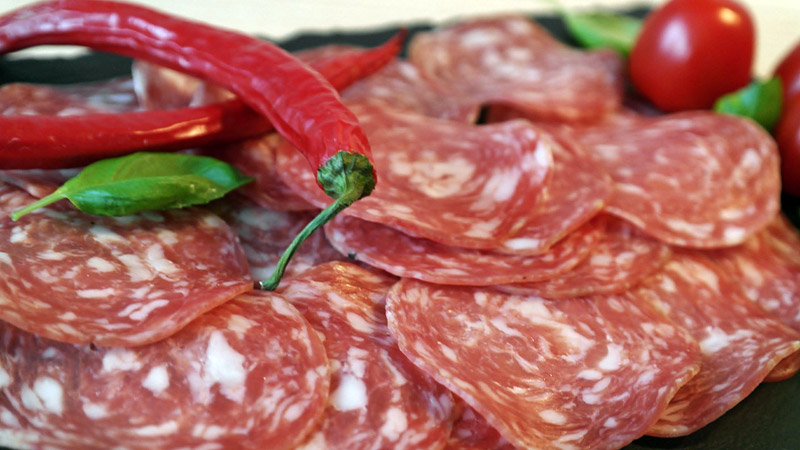 Salami is traditionally made from beef or pork that's been ground, mixed with garlic, salt, minced animal fat (aha! the white bits!) and seasonings. This raw mixture is then stuffed into edible casings (i.e. the linings of animal intestines) and then allowed to "cure" through air drying.
Whoa, so they just hang raw meat up at room temperature and walk away? Yup. It's the same fermentation process that gives us wonderful stuff like kimchi, raw sauerkraut and pickles.
"The curing process activates bacteria in the meat which makes the ground meat an inhospitable environment for dangerous bacteria that can cause meat to spoil," explains Wisegeek.
Once the salami is cured, the edible casings are typically removed. If you buy an unsliced salami, the casing is still in tact and it's recommended that you discard it before eating.




For the most part, none of this is exceptionally gross or shocking…not compared to some other "foods" like hot dogs or chicken nuggets. As with every meat product, however, it all comes down to quality and how much the manufacturer is willing to disclose about the exact ingredients they use. No matter how fancy the label is, it's important to realize that many of these products contain organ meats, less-desirable cuts and various scraps that aren't popular enough to sell in stores.
So why is the word traditionally in italics up there? Because the cheap, Big Brand salami that you find in many grocery stores is made from an entirely different process.
Because they don't have the time to wait for dry curing, many cheap cured meats are finished via an accelerated wet-cure method. To make up for the bland flavor of the resulting watery meat, food chemists add artificial flavors like liquid smoke, and lots and lots of preservatives.
So How Can You Tell If Your Salami Is "Safe" Or Not?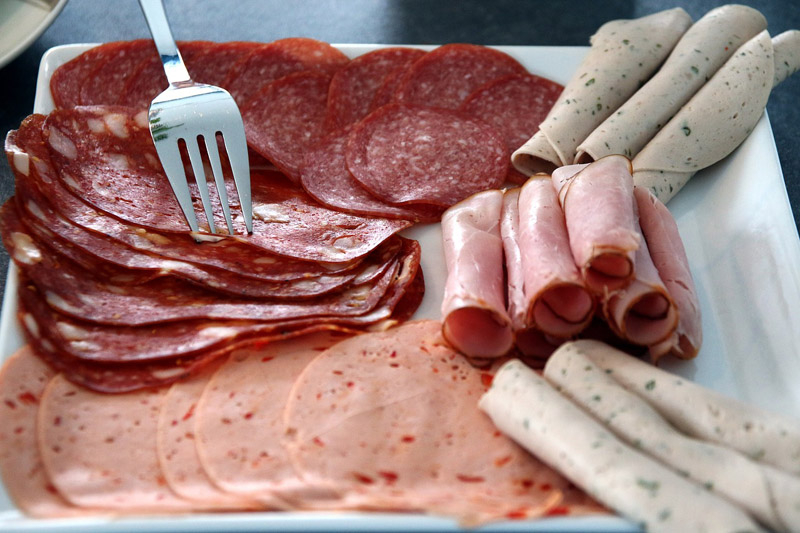 If you're going to eat salami, there are a few rules of thumb to follow.
Don't eat it every day! It's a fatty treat that's high in sodium, and it should be consumed sparingly.
Choose salami that's been dry cured in the traditional fashion. It will likely be the most expensive option.
Read the label. If there are more than five or six ingredients, especially ones you can't pronounce, don't buy it.
Try to limit your salami consumption to those made with grass-fed or pastured meats.
Source: care2.com