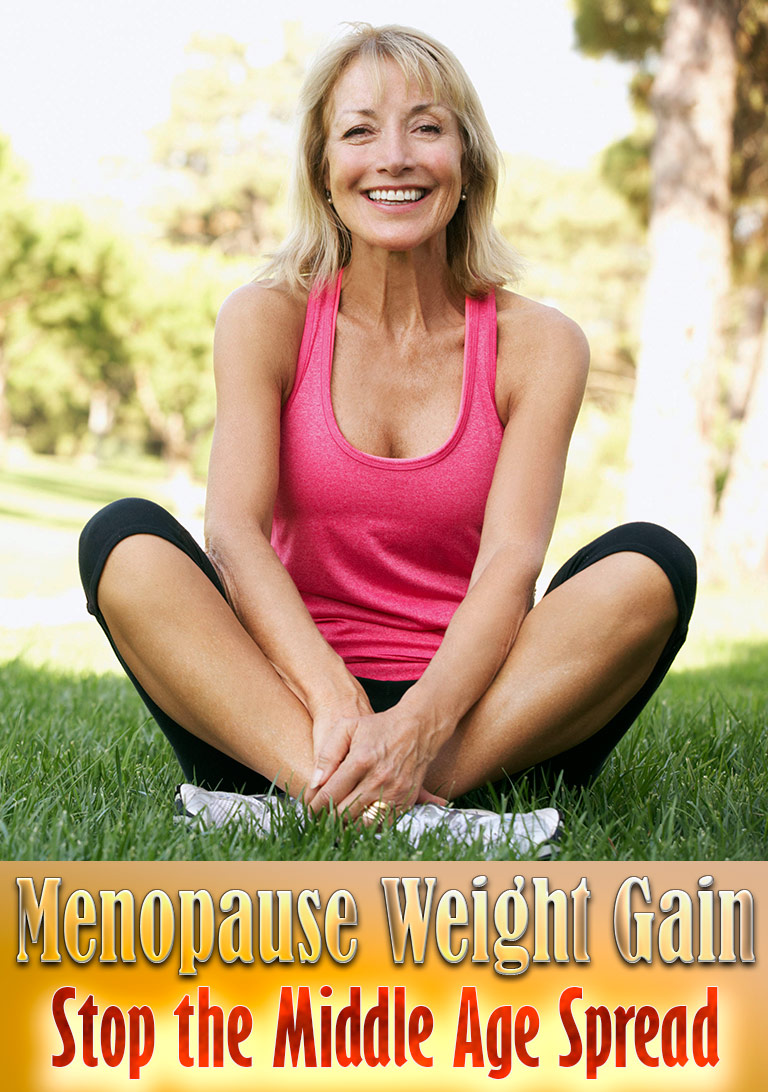 In people's younger years, they may have been coasting along, looking after themselves and maintaining a healthy body weight. Then they turned 50. All of a sudden, they find fat is being added to their body parts they never had to worry about before.
What Causes Menopause Weight Gain?
As people age, fat tends to accumulate around the stomach. A body that was once pear shaped suddenly starts to look more apple shaped with an unsightly "jelly belly" surfacing.
To add further insult, lean muscle starts to decrease. Seeing as lean muscle burns calories more effectively than fatty tissue this is a major reason why the middle age spread is starting to develop.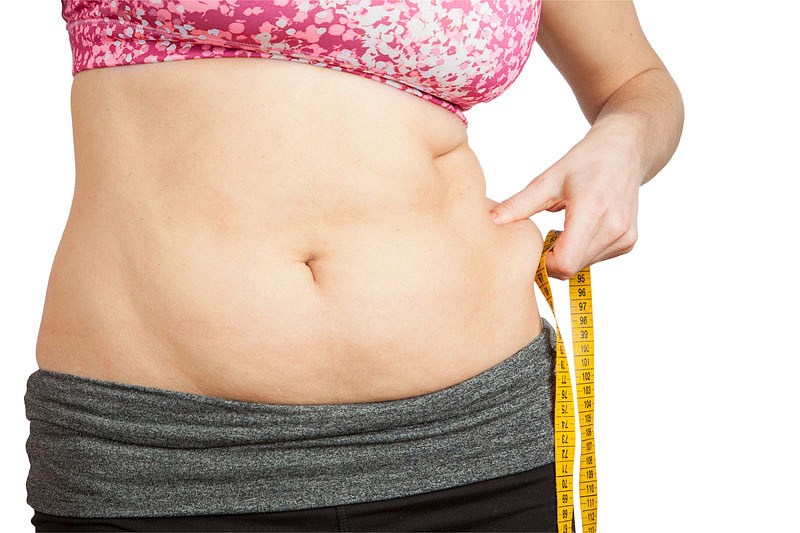 At 50 many people suddenly find themselves in a body they no longer recognize. As people age and start to slow down, their metabolism is also ageing and slowing down.




Here are some handy tips that can help you in giving your metabolism a good kick where it is needed and keep the middle age spread to a minimum.
Start the Day With Lemon Juice
Simply squeeze the  juice of half a lemon in a small glass of warm water first thing in the morning. Stir and sip this slowly before eating breakfast.
Lemon water acts as a liver cleanser by assisting in detoxification. It purifies and stimulates the liver by encouraging the production of bile, which is an acid required for digestion as well as assisting in elimination of fats from the body.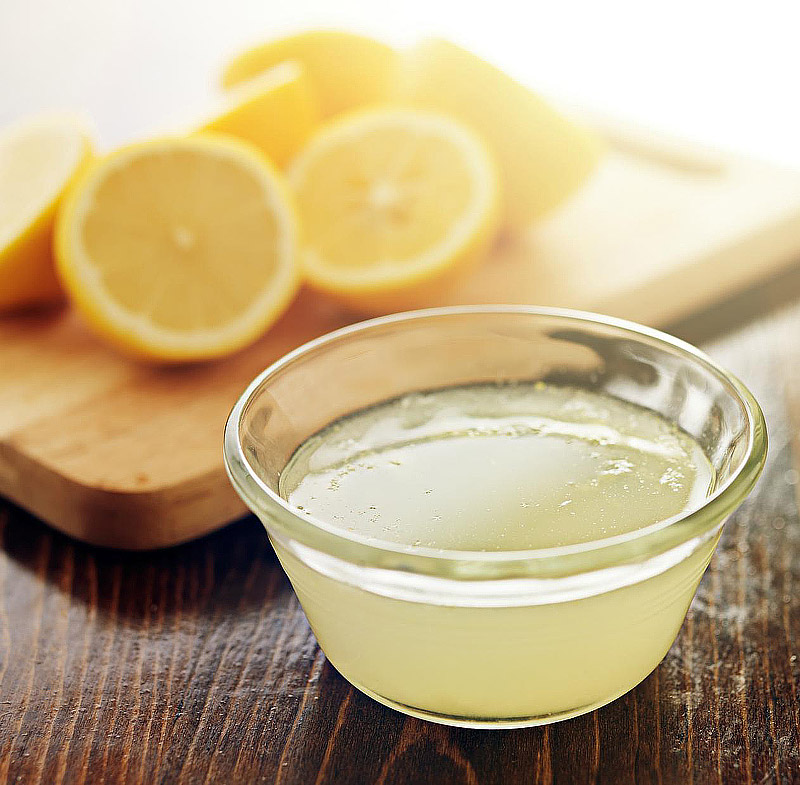 To give the drink an extra boost, a pinch of cayenne pepper can be added to the lemon drink.This helps to create a extra super-sonic kick start to boost your metabolism. Both lemon and cayenne pepper aid digestion in the stomach and assists in regulating blood sugars.
Increase Leafy Greens
Leafy greens assist in maintaining a healthy weight due to their high fibre content as well as much needed vitamins and minerals. The best way to increase a daily intake of leafy greens, such as kale and spinach, is to make a Green Smoothie.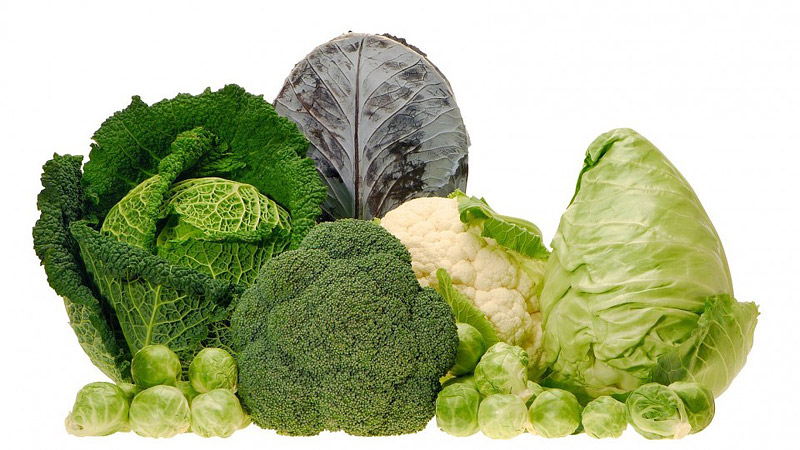 To keep the recipe basic, a general rule of thumb is to aim for a Green Smoothie combination of  40/60. This means 40% greens to 60% fruit.
Many people may find this too green to start with, so start with a higher percentage of fruit and gradually over time increase the greens (and decreasing the fruit) according to ones taste buds is recommended.
Simple green smoothie recipe:
Blend together 1 cup washed baby spinach, 1 pear, ¼ cucumber and 1 cup of water.
Blend for about 1 minute until all the ingredients well blended. This Green Smoothie can be kept in the fridge for 24-72 hours.
Use it or Lose it
Yes that is correct. Minimal exercise means minimal lean muscle.
When initiating a new exercise regime it is recommended to start small and take is slowly. Join a walking group or the local pool for water aerobics  is a great way to get started in improving muscle strength.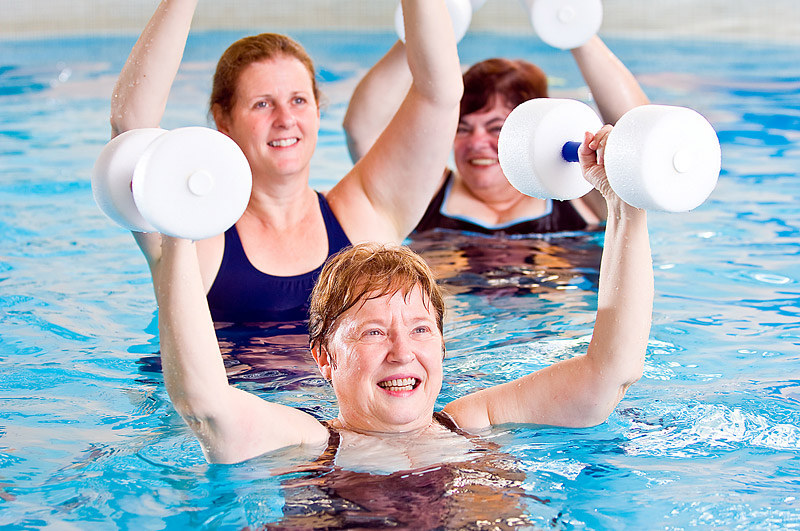 As people age it is important they maintain muscle strength. It is the skeletal muscles (lean muscle) that is attached to their bones that have them looking flabby as they get older. These are the muscles which they all have control over, which means they have the power to decrease getting flabby.
This is one of the most important steps for dealing with menopause weight gain.




What About Alcohol?
Many people get upset at the prospect of having to give up on their evening indulgence. As people's body ages, so too does their liver. The liver is then unable to process the alcohol as well as it used to in their younger years.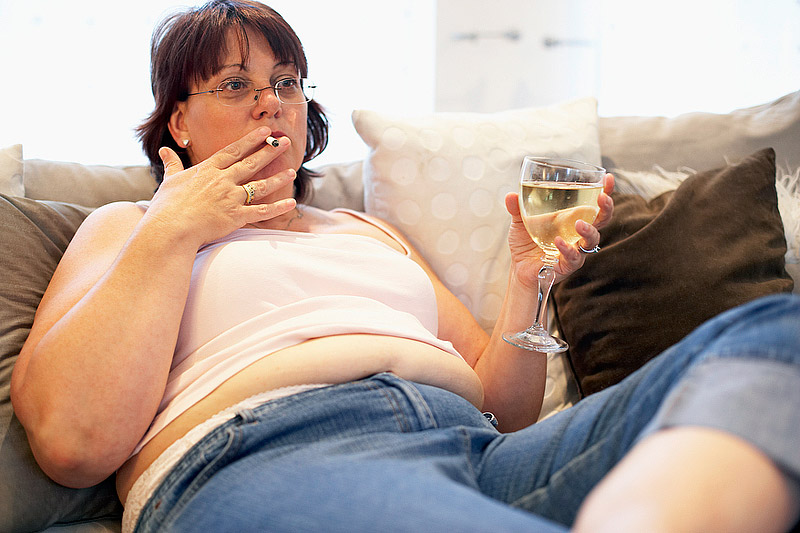 This does not mean they have to give up completely but perhaps decrease their amounts slightly. Another great tip is to have a glass of water for every glass of alcohol. This decreases the calorie content consumed as well as less burden placed on the liver.
By keeping things simple and easy to incorporate allows for an easier integration into everyone's daily routine. Life is meant to be enjoyed so be good to your body and your body will say thanks in abundance.
Source: sixtyandme.com