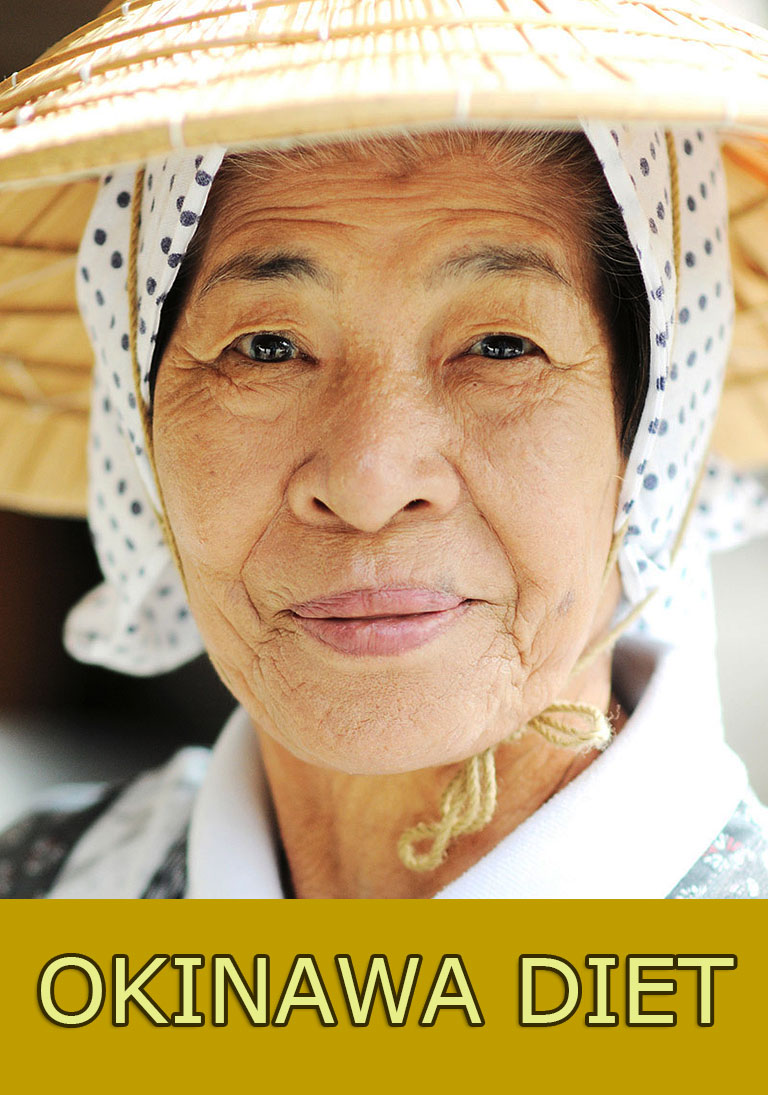 Okinawa diet plan, off late, has taken the center-stage of discussion among nutrition-scientists, and health-conscious individuals alike.
One may wonder how East-Asians, especially Japanese live longer than their counterparts in other parts of the world. The indigenous Okinawa islanders, situated at the southern tip of Japan in the vast Pacific Ocean, have an interesting diet plan. People here, however, reportedly have longest life expectancy than anywhere else on the planet!
Okinawa is sort of a Japanese Hawaii — an exotic, laid-back group of islands with warm weather, palm trees, and sugar-sand beaches. For almost a thousand years, this Pacific archipelago has maintained a reputation for nurturing extreme longevity. Okinawans over the age of 65 enjoy the world's highest life expectancy: Men are expected to live to about 84, while women are expected to live to almost age 90. They suffer only a fraction of diseases that kill Americans: a fifth the rate of cardiovascular disease, a fifth the rate of breast and prostate cancer, and less than half the rate of dementia seen among similarly aged Americans.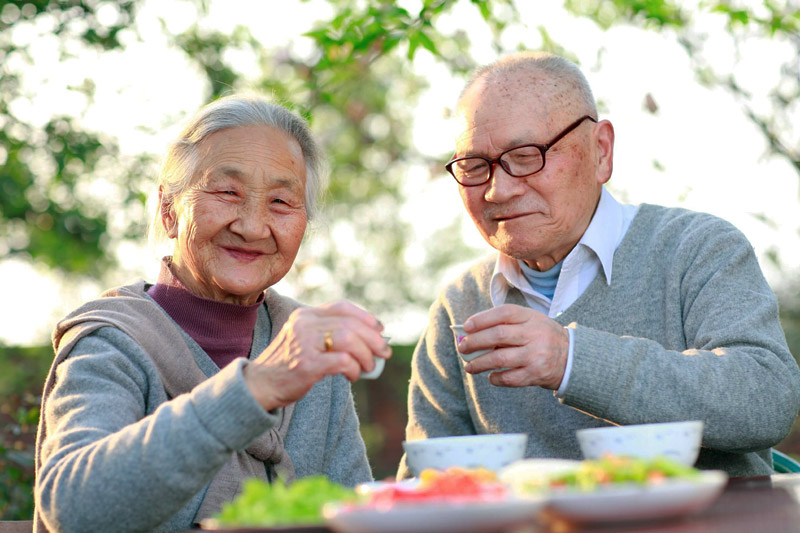 Reports suggest that, on an average, a typical Okinawan may live for about 110 years of healthy productive life. This is partly because of their genetic makeup. However, recent community research studies on Okinawa population suggest that the most important factor influencing their longevity is the simple food they eat, passed to them through their ancestors for centuries.
Salient features of Okinawa diet:
Calorie restricted diet: The diet of the Okinawan people is 20% lower in calories than an average Japanese consume. Their diet consistently averaging no more than one calorie per gram and the average Okinawan has a BMI (Body Mass Index) of 20. It has been widely recognized that the food consumed itself contains more free-radicals than through the external agents like bacteria, viruses, etc. Calorie restriction, therefore, thought to improve health and slow the aging process in some animal models like rodents by limiting their dietary energy intake below daily-average needs.
Anti-oxidant rich diet: Okinawa diet composes mainly green/orange/yellow (GOY) vegetables, fruits, roots, and tubers. These foods are rich sources of anti-oxidant vitamins like vitamin-C, vitamin-A, and flavonoid poly-phenolic compounds like ß-carotenes, luteins, xanthins, and minerals like calcium, iron, potassium, and zinc.
Low in fat and sugar: The Okinawa diet is low in fat and has only 25% of the sugar and 75% of the grains of the average Japanese dietary intake. Low-fat and limited sugar in the diet can definitely help prevent coronary heart diseases and stroke risk.
Vegetarian and seafood rich: The islander's traditional diet includes a relatively small amount of fish and somewhat more in the way of soy, low calorie vegetables like bitter melon, and other legumes. Almost no meat, eggs, or dairy products are consumed. Fish provides omega-3 essential fatty acids like alpha-linolenic acid(ALA), eicosapentaenoic acid (EPA), and docosahexaenoic acid (DHA). Soy (in the form of tofu), besides being a very good source of protein, contains health promoting compounds like soluble dietary fiber, antioxidant tannins, and plant-sterols. Altogether, these phyto-nutrients offer protection against heart diseases, stroke, colon, and prostate cancers.
Advocates of Okinawa diet, divide food items into four categories based up on their caloric density, as follows:
The "featherweight" foods: Food groups that provide less than or equal to 0.8 calories per gram belong to this category. Citrus fruits like orange; low calorie vegetables like spinach, cucumber, etc. One can eat freely many servings per day without major concern.
The "lightweight" foods: Food items with a caloric-density from 0.8 to 1.5 calories per gram fall in this category. Certain fruits like banana and vegetables like potato are examples in this category. One should consume these in moderation.
The "middleweight" foods: Food group having a caloric-density from 1.5 to 3.0 calories per gram, such as cereals like wheat, legume products, and lean meat included under this category. It is advised that one should eat only while carefully monitoring portion size.
The "heavyweight" foods: Food items which provide 3 to 9 calories per gram (300 to 900 calories per 100 g) belong in this category. Many oils and fats, nuts, oil seeds and red meat fall in this category, which one should eat only sparingly.
Top Longevity Foods from Okinawa
BITTER MELONS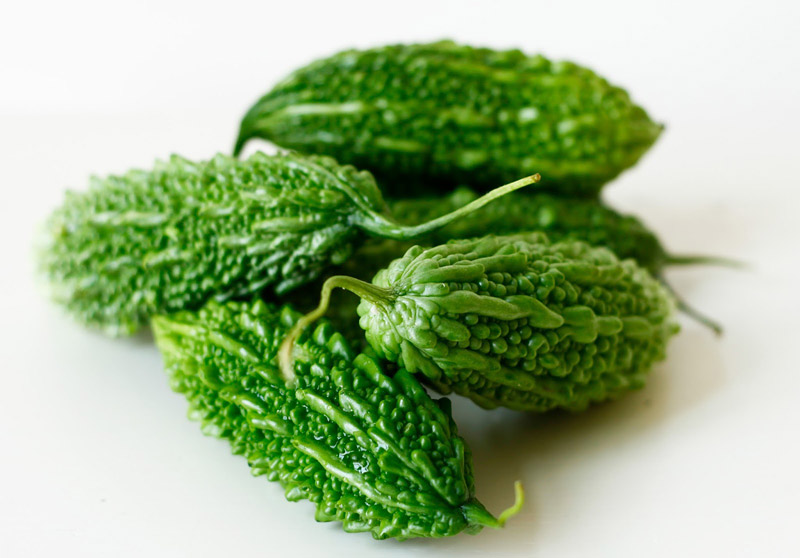 Known as goyain Okinawa, bitter melon is often served with other vegetables in a stir-fried dish called goya champuru, the national dish and cornerstone of the Okinawan diet. Recent studies found bitter melon an "effective anti-diabetic" as powerful as pharmaceuticals in helping to regulate blood sugar.
TOFU
Tofu is to Okinawans what bread is to the French and potatoes are to Eastern Europeans: a daily habit. Okinawans eat about eight times more tofu than Americans do today. Along with other soy products, tofu is renowned for helping to protect the heart. Studies show that people who eat soy products in place of meat have lower cholesterol and triglyceride levels, which reduce their risk of heart disease.
SWEET POTATOES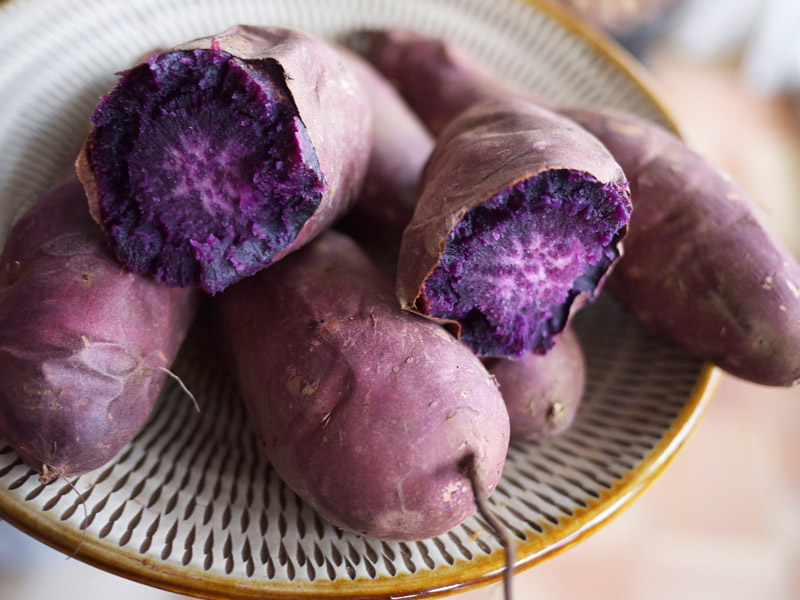 Okinawan imo is a supercharged purple sweet potato, a cousin of the yellow-orange sweet varieties. Despite its sweet, satisfying taste, the imo does not spike blood sugar as much as a regular white potato. The leaves are eaten as greens in miso soup. Like other sweet potatoes, it contains antioxidants called sporamin, which possess a variety of potent antiaging properties.
TURMERIC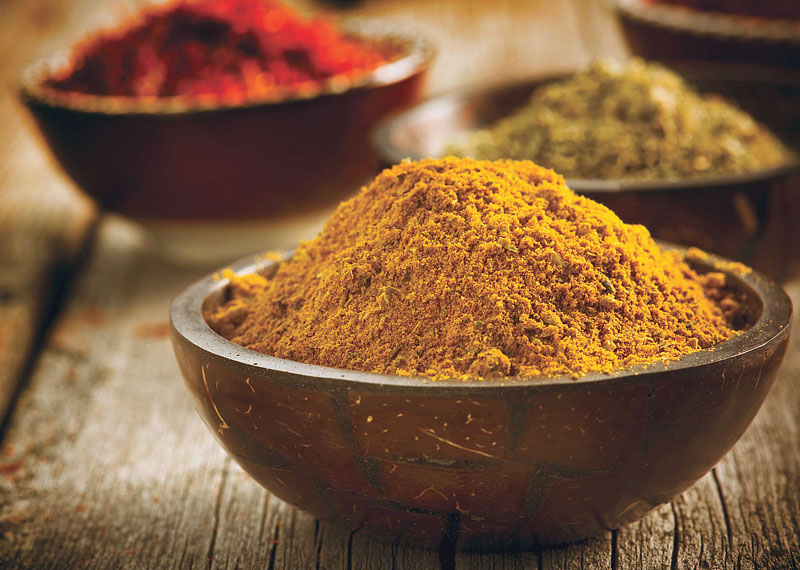 Ginger's golden cousin, turmeric figures prominently in the Okinawan diet as both a spice and a tea. A powerful anticancer, antioxidant, and anti-inflammatory agent, turmeric contains several compounds now under study for their antiaging properties, especially the ability to mimic caloric restriction in the body. Its compound curcumin has shown in both clinical and population studies to slow the progression of dementia — which may explain why Okinawans suffer lower rates of Alzheimer's disease than Americans do.
BROWN RICE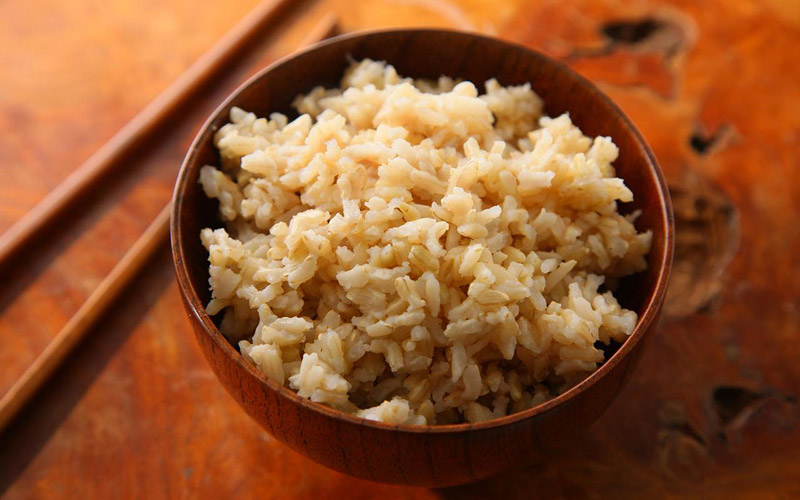 In Okinawa, where centenarians eat rice every day, both brown and white rice are enjoyed. Nutritionally, brown rice is superior. Okinawan brown rice, tastier than the brown rice we know, is soaked in water to germinate until it just begins to sprout, unlocking enzymes that break down sugar and protein and giving the rice a sweet flavor and softer texture.
SHIITAKE MUSHROOMS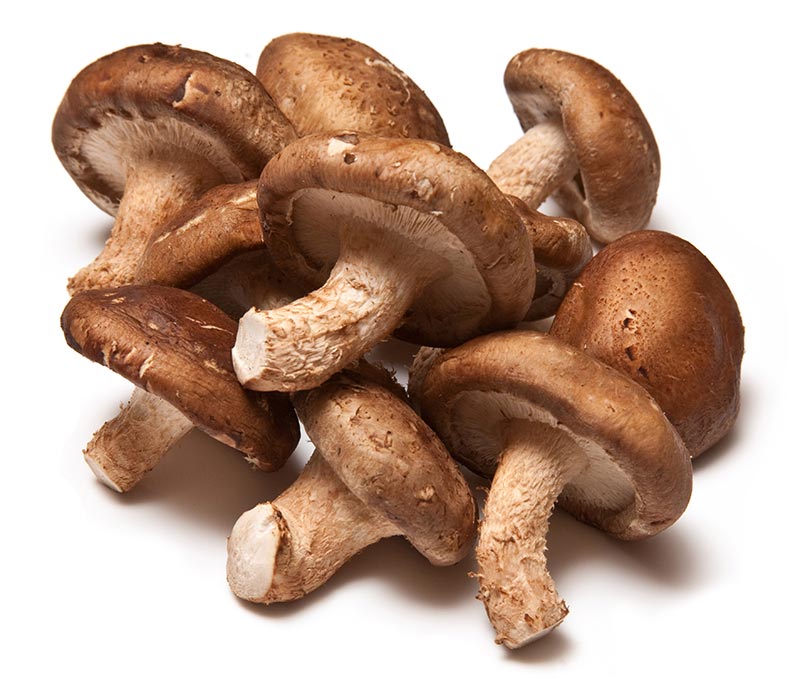 These smoky-flavored fungi, which grow naturally on dead bark in forests, help flavor Okinawan's customary miso soup and stir-fries. They contain more than 100 different compounds with immune-protecting properties. Purchased dried, they can be reconstituted by soaking or by cooking in a liquid like a soup or sauce, and most of their nutritional value remains.
SEAWEEDS: (KOMBU AND WAKAME)
Seaweeds in general provide a filling, low-calorie, nutrient-rich boost to the diet. Kombu and wakame are the most common seaweeds eaten in Okinawa, enhancing many soups and stews. Rich in carotenoids, folate, magnesium, iron, calcium, and iodine, they also possess at least six compounds found only in sea plants that seem to serve as effective antioxidants at the cellular level. Both are sold dried and packaged in the United States.