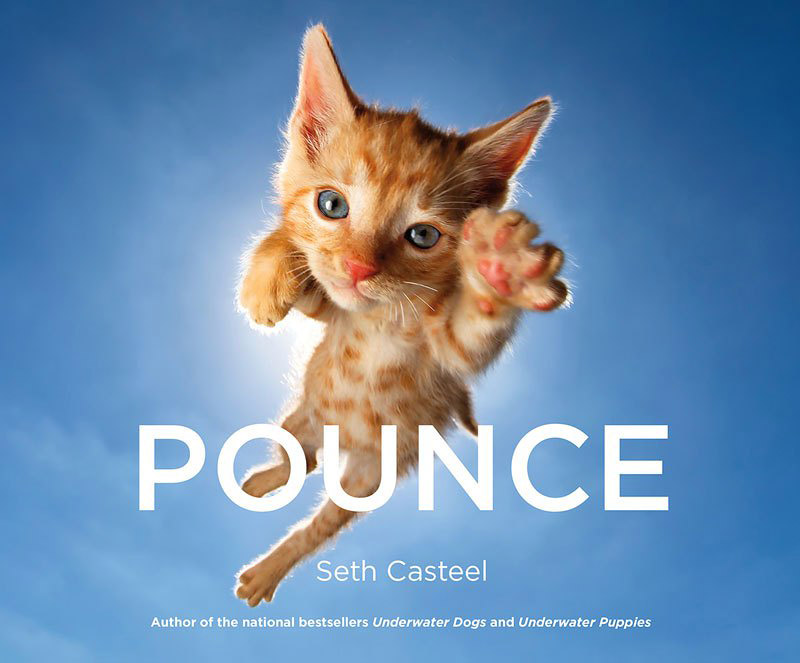 The last time we saw photographer Seth Casteel, he was capturing the whimsical portraits of underwater babies and underwater canines. Not only did his work go viral, the resulting photo books solidified him as a New York Times' bestselling author. Now Casteel is back at it again.
In his latest photo book, "Pounce," he's moved away from swimming pools and is casting his lens on the priceless expressions of rescue cats and kittens bounding and jumping through the air.
Casteel collaborated with numerous animal shelters and rescue groups throughout the United State and Canada to create his most recent book. All 80 cats featured in the book were available for adoption or recently rescued at the time he snapped the pictures.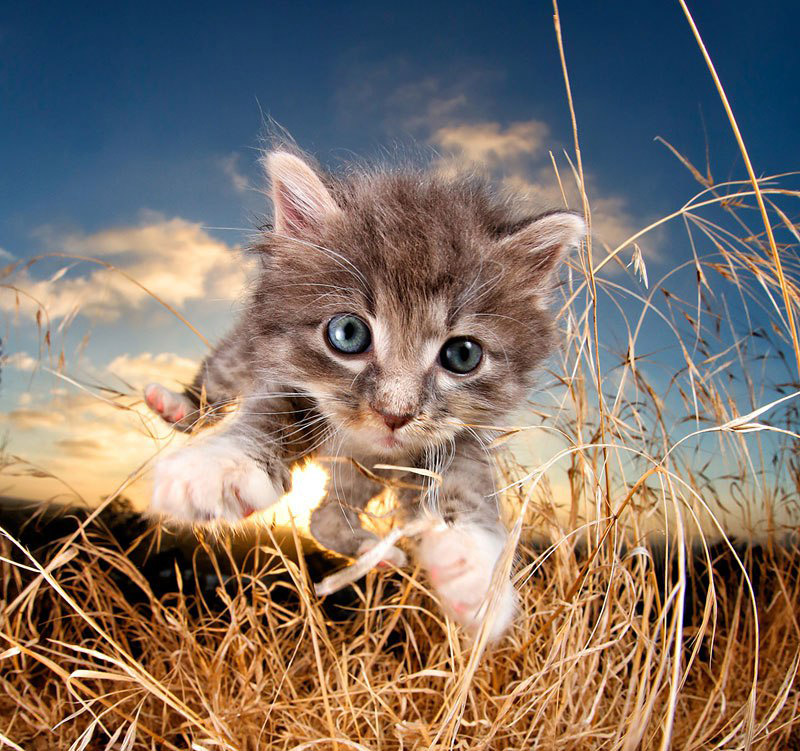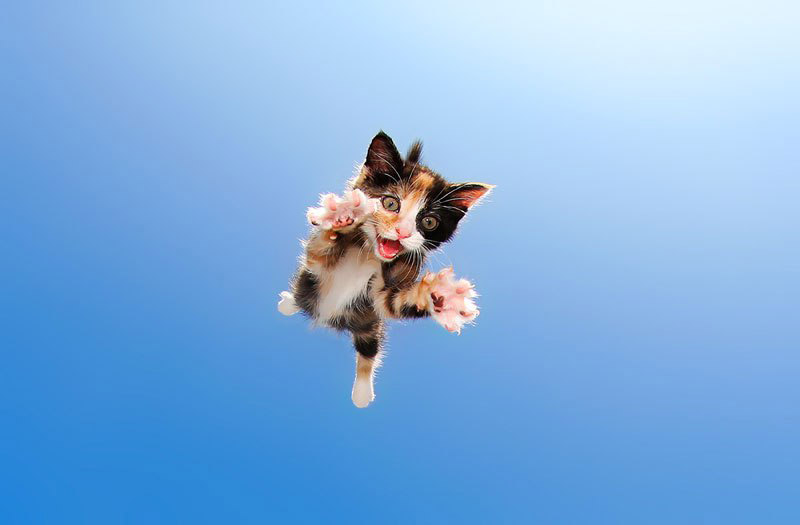 To shoot this collection, Casteel relied on some simple yet effective tools — cat toys attached to his camera!
"After trying out hundreds of cat toys, I found a few that the kitties went wild over!" Casteel explains. "[Such as] the CatDancer! There's just something about the sporadic movement that just works! Try attaching a shortened CatDancer to the top of your camera so the lure is in front of the lens — and be ready!"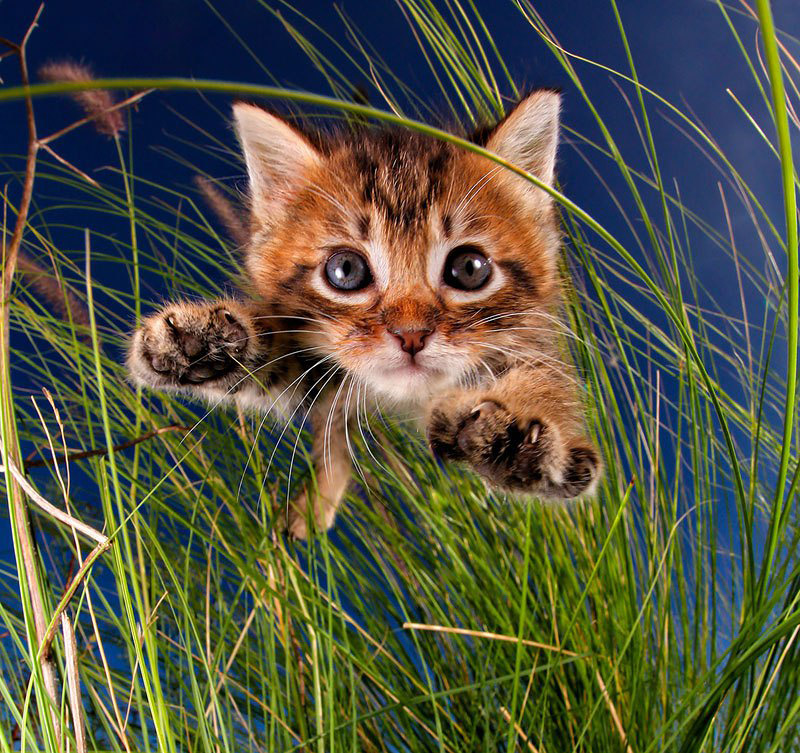 Staying in line with his commitment to do good in the world with his art, Casteel collaborated with animal shelters and rescue groups — including Best Friends Animal Society and Found Animals Foundation — to ensure that every cat he photographed benefited from the "adopt don't shop" movement, a growing push for cat owner wannabes to shelters instead of pet stores.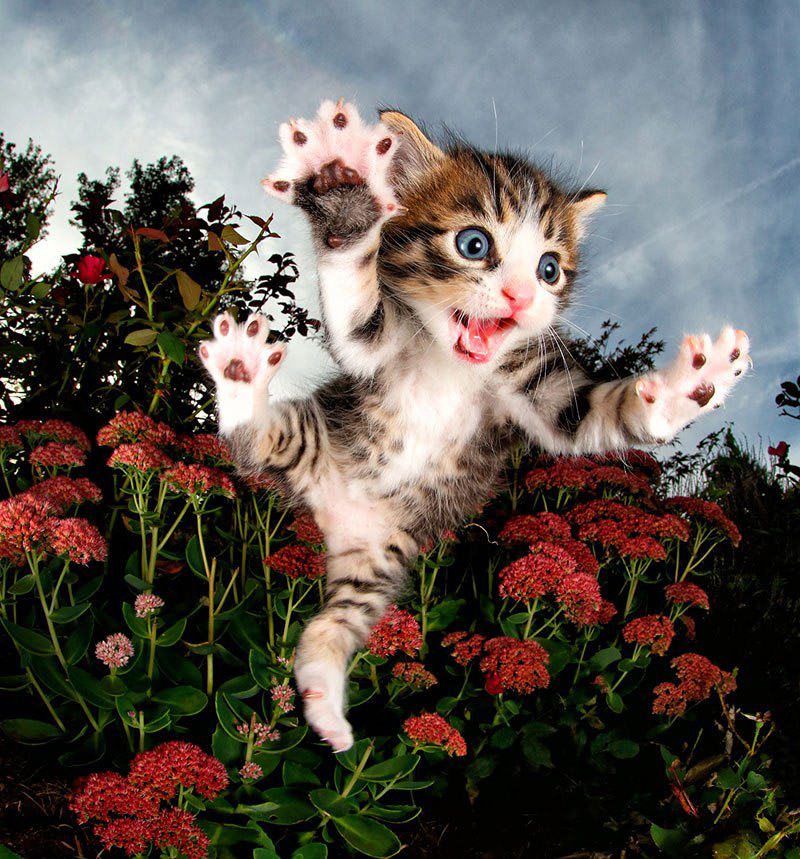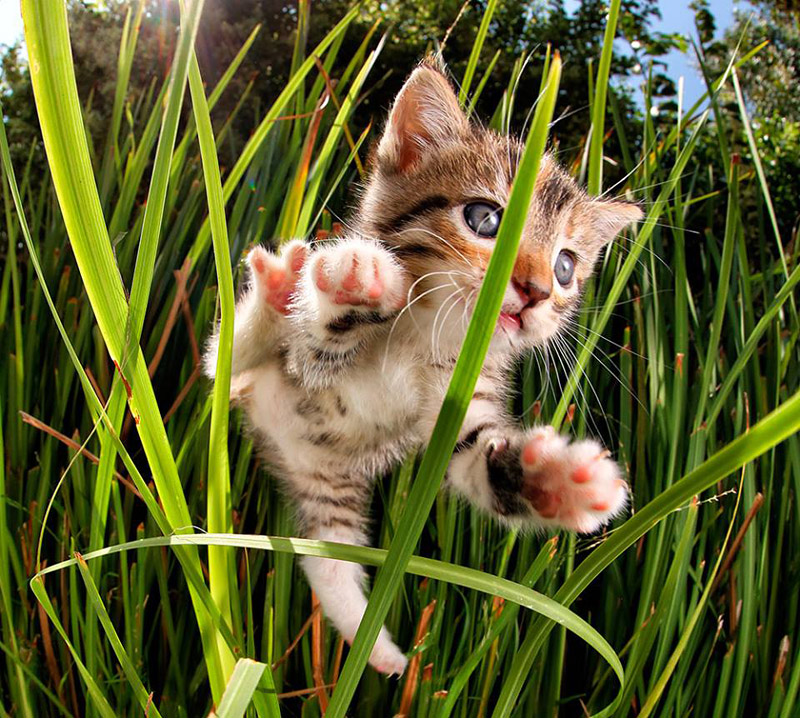 Determined to add this adorable photo book to your coffee table collection? "Pounce" is now available for purchase. To see more of Casteel's work, check out his website!
Source: mnn.com