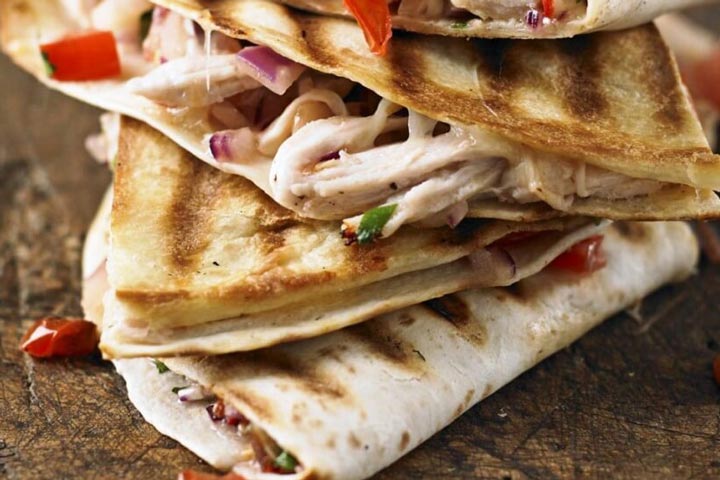 Quick and Easy Turkey Quesadillas recipe
This is a really quick and easy way to use up any turkey leftovers from Christmas. These quesadillas are very tasty and can be served for lunch or snack.
Ingredients:
1 ½ oz turkey, cooked and shredded
2 tomatoes, chopped
½ red onion, finely chopped
½ bunch coriander, chopped
1red chili pepper, finely chopped
½ cup mozzarella or cheddar, grated
4 tortillas
Directions:
Mix together the turkey, onion, tomatoes, coriander, pepper and cheese in a bowl. Lay out the tortillas and evenly divide the mixture between them. Spread the mix over one half of the tortilla, fold and press down a bit.
Heat the pan and cook the tortillas on both sides. Cut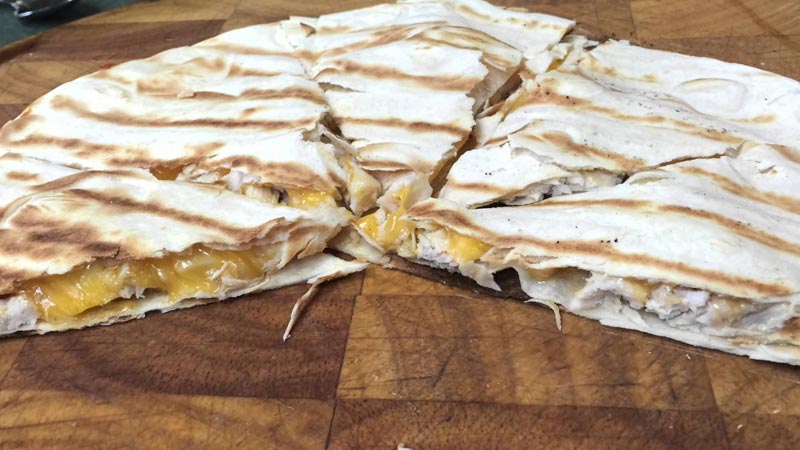 Source yummly.com