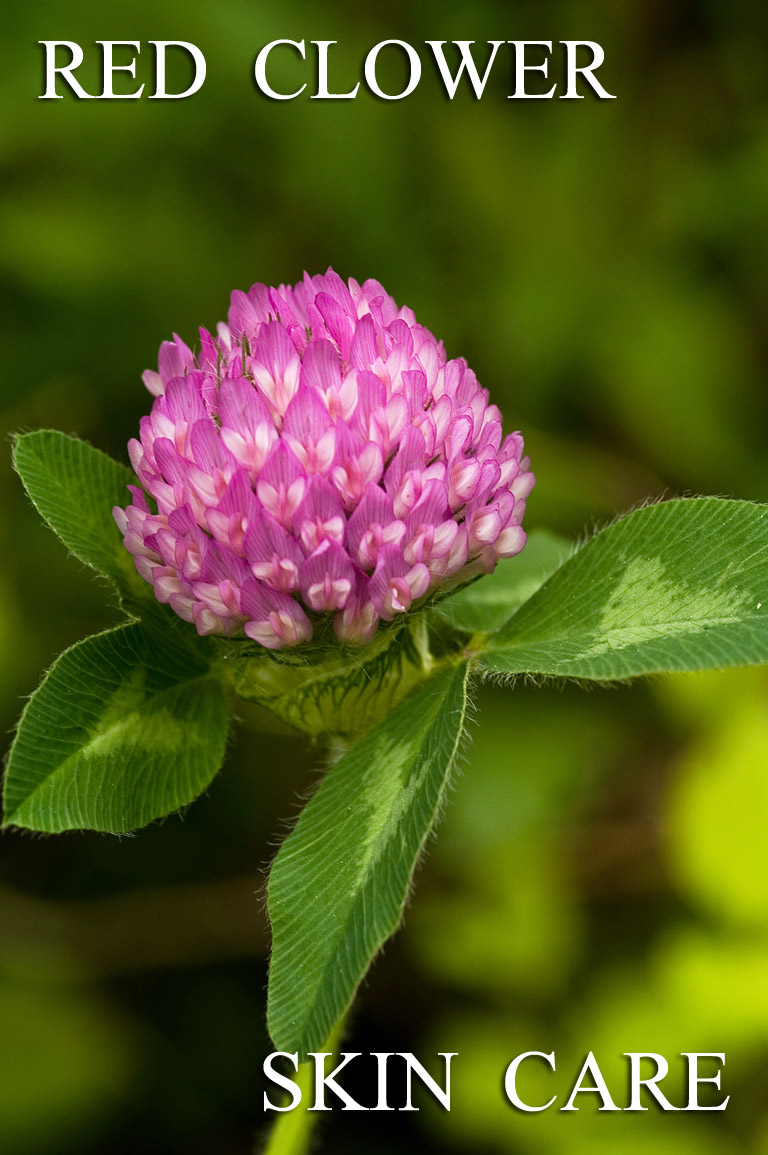 Step aside, oatmeal, and stand down, aloe vera; there is a new all-natural skin remedy that will soon require space in everyone's medicine cabinets. Red clover, an unassuming flowering plant native to Europe and Africa, has been found to have outstanding benefits when consumed or applied to skin and hair.
To learn why, exactly, this simple plant provides beautiful, clear skin and how, exactly, you can use it for yourself, read on.




What Red Clover Does
Red clover has been used for medicinal purposes across cultures. In India, healers swear by its antispasmodic properties, and some homeopaths argue that the herb is particularly effective for lymphatic disorders. Indeed, red clover contains a bevy of beneficial nutrients, including:
Vitamins B, C, and E (all of which are necessary for flawless skin)
Iron
Manganese
Magnesium
Calcium
Chromium
Isoflavones
Flavonoids (which are the antioxidants found in red wine)
And more!
These nutrients work together to enhance red clover's powerful skin-clearing ability, which is the result of its power to detoxify the liver and purify the blood.
The liver comes into direct contact with the blood, cleansing it of old, damaged cells and a number of other contaminants. When the liver is not functioning properly, such impurities continue to cycle through the body, doing damage to healthy organs.
Skin cells are particularly susceptible to polluted blood, which is why those who experience liver problems often have discolored, dry, excessively aged skin. Fortunately, red clover aids the liver's function. As a diuretic, the herb encourages the frequent elimination of toxins, effectively flushing contaminants away from the liver toward the kidneys and bladder.
Additionally, it stimulates bile production in the liver, which encourages thorough cleansing and improves function for the future. Red clover is also a strong anti-inflammatory, meaning it reduces bloating and puffiness caused by pollutants in the skin.
Some red clover evangelists proclaim other significant skin and hair benefits of the herb, including:
Acceleration of wound and burn healing
Slowing of skin aging, particularly that caused by female hormones during menarche or menopause
Treatment of common unsightly skin diseases, like eczema and psoriasis
Where to Find Red Clover
Red clover goes by a number of alternate names, including purple clover, wild clover, trefoil, cleaver grass, and cow grass. Many gardeners might confuse the plant with a weed, as it has a long, hairy stem and purplish flowers not unlike thistles. It is the large, round flower that provides the bulk of the benefits for skin and hair.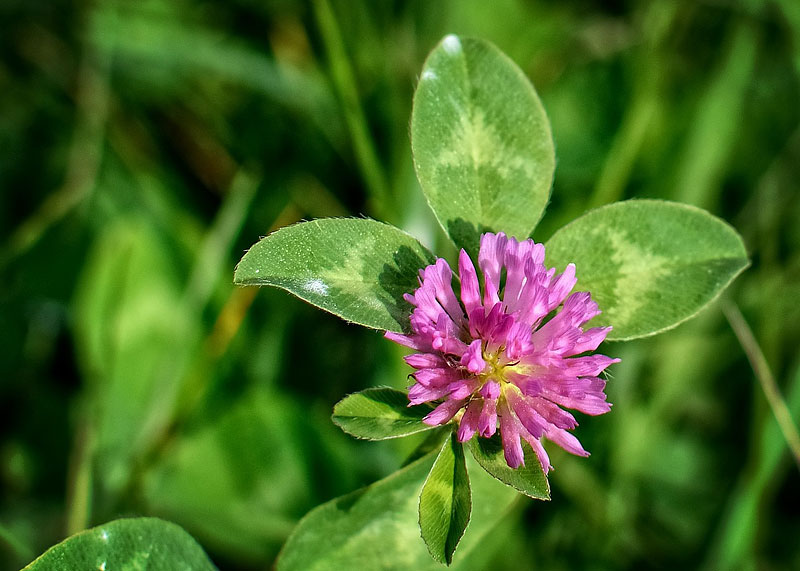 As mentioned previously, red clover originally comes from Europe, western Asia, and northern Africa, but a century or so ago, it made the leap to the New World. Red clover grows particularly well in dry, fertile climates ― like those of Argentina and Chile ― so you might be able to find some of this herb growing in your own backyard. However, the internet is a much more reliable source of the herb, which you can find pre-processed into handy products like red clover tea.
How to Use Red Clover
Though taking red clover orally ― i.e. in a beverage or capsule ― allows the body to take full advantage of the plant's nutrients, if you are looking specifically for skin solutions, you might experiment with some homemade lotions and scrubs.
The following recipes make use of ingredients you likely already have in your home, and the addition of red clover will provide a sweet-smelling and powerful agent for beautiful skin.




Red Clover Toner
A toner can help regulate the pH level of your face, tighten pores, and moisturize, all of which keeps your face skin clear and healthy. This toner is refreshing and light ― not to mention all-natural. You'll need:
2 cups of red clover tea, cooled
A few drops of your favorite essential oil
A spray bottle
After brewing your tea, drop in the essential oil of your choice. If you suffer from acne, you might opt for tea tree oil; alternatively, if you have oily skin, you might choose peppermint or rosemary oil. You can keep your spray in the fridge, which could make the toner especially soothing while increasing its shelf life.
Red Clover Face Mask
Face masks provide some of the most immediate results of all skin care products. This one will reduce swelling and redness while moisturizing to provide healthy, glowing skin. You'll need:
2 bags of red clover tea
Baking soda
Honey
Mix the dry tea with an equal amount of baking soda. Then, take a teaspoon of this mixture and combine it with about a tablespoon of honey. Apply the treatment evenly on your face, and allow it to dry for 10 to 15 minutes. You should be able to peel the dried honey off in a few pieces, but you can also wipe the mask off using a damp washcloth.
Source: mybeautygym.com