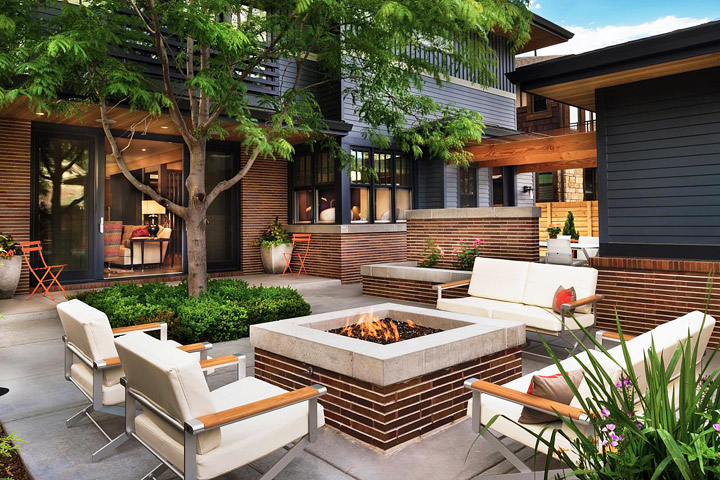 It's impossible to deny that what we consider to be "smart patio ideas" has changed over the last few years. In the past, outdoor spaces used to be almost seen as an afterthought. Rather than going for a particular style, most homeowners were content to let these areas become a hodgepodge of different pieces that were mostly geared towards function.
Now, however, that focus has shifted slightly. In addition to being fully functional spaces our exteriors are looking more put together. In fact, it is not uncommon for these areas to look like – and be thought of as – extensions to the square footage of the home.




If you're a little confused about how to bring your exteriors around to this new way of thinking, we've got a few easy patio ideas that will help breathe a sense of new life into your space. By implementing some of these patio ideas, you might find yourself wanting to spend more time.
Invest In The Right Furniture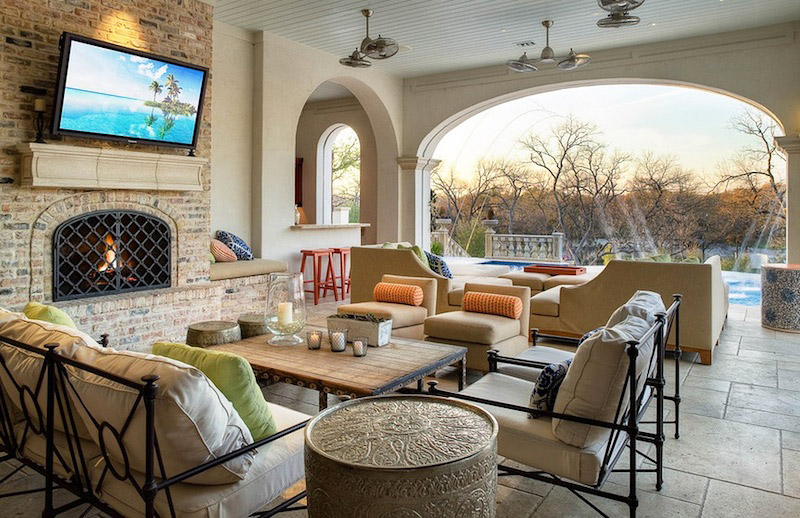 Every patio needs to have at least one sitting area where visitors wish to sit down and relax for hours. In recent years the options for outdoor furniture have increased dramatically in aesthetics as well as price. The key is to make sure you pick a material that works for your family. There are four main options:
Plastic: The most affordable option, but often not as aesthetically pleasing.
Wicker: Classic look, but requires more active care.
Composite: Middle of the road price, made of synthetic material, but often has a wicker-like look. 
Iron: A durable and heavy option, but expensive.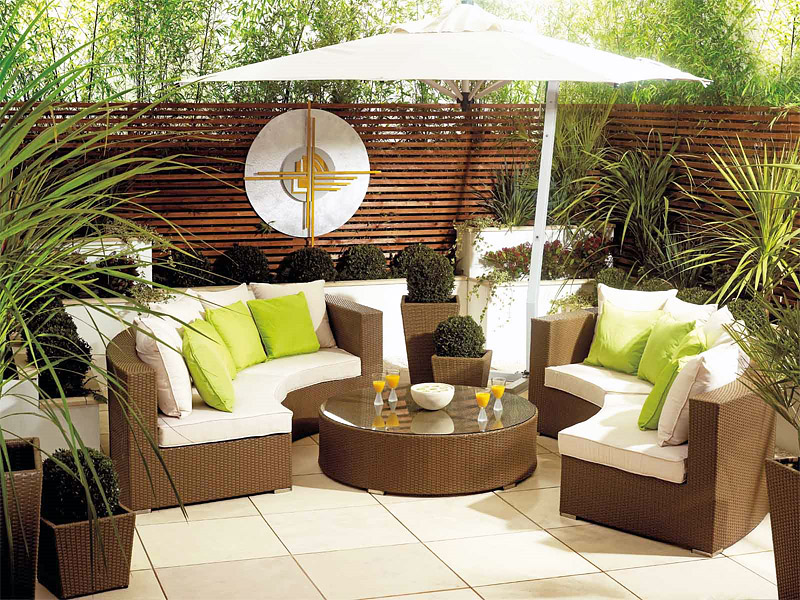 Whichever material you choose, proper care will undoubtedly expand its lifespan. Ask the retailer for specific care instructions and always be sure to store it away from the elements during poor weather.
Provide Enough Lighting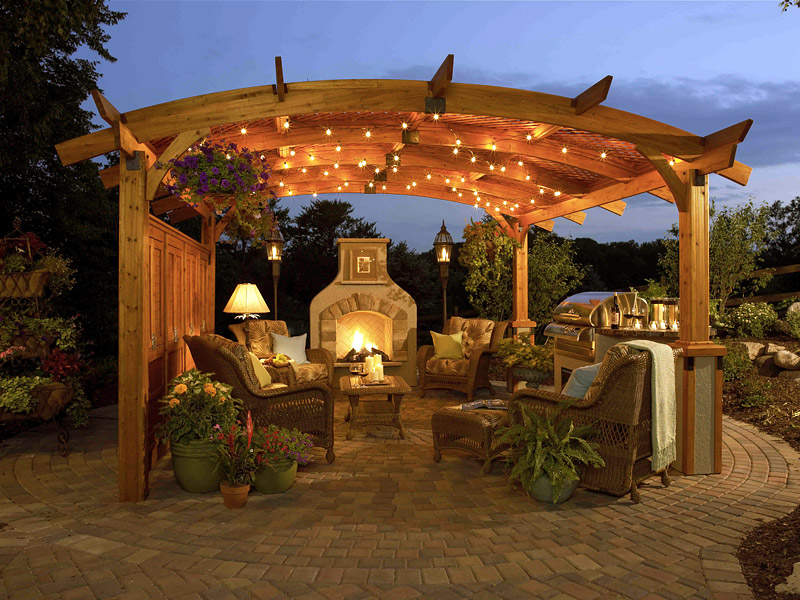 When talking about patio ideas that will make your outdoor space feel like an extension of your interiors, it's critical to mention proper lighting. After all, no one wants the party to stop once the sun goes down. By making sure light comes from multiple light sources, you'll be able to enjoy the space well into the night.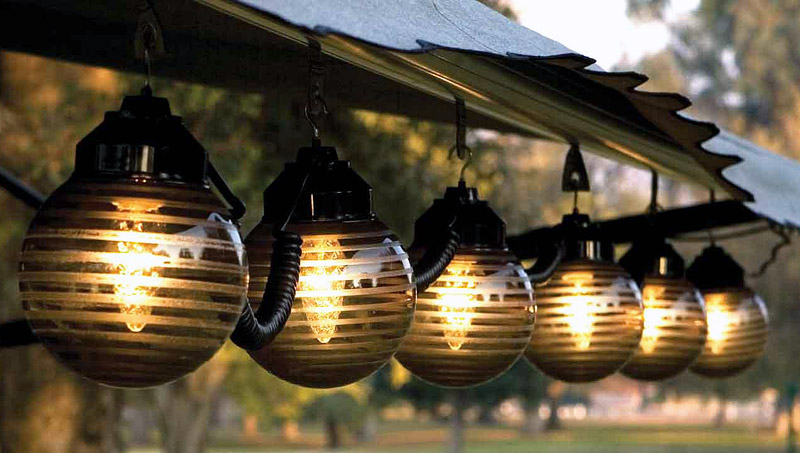 When it comes to outdoor lighting, variety is key. If your patio is covered, try to install a few overhead lamps for intense brightness. Lanterns or candles make great additions to tables. Depending on your aesthetic, you could string lights through the surrounding trees or light a few tiki touches to help set the ambiance.
Add A Heat Source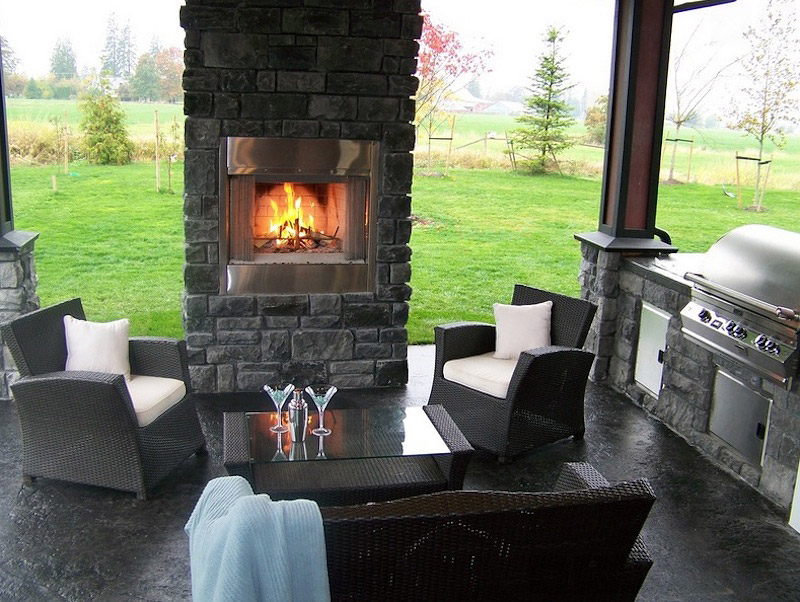 It goes without saying that nights spent out on your patio may get a little chilly from time to time. Rather than moving any socialization inside, you can add a heat source to give yourself the option of warming up. This is also a great way to extend the use of your space into multiple seasons, if you live in an area that experiences a lot of temperature fluctuations.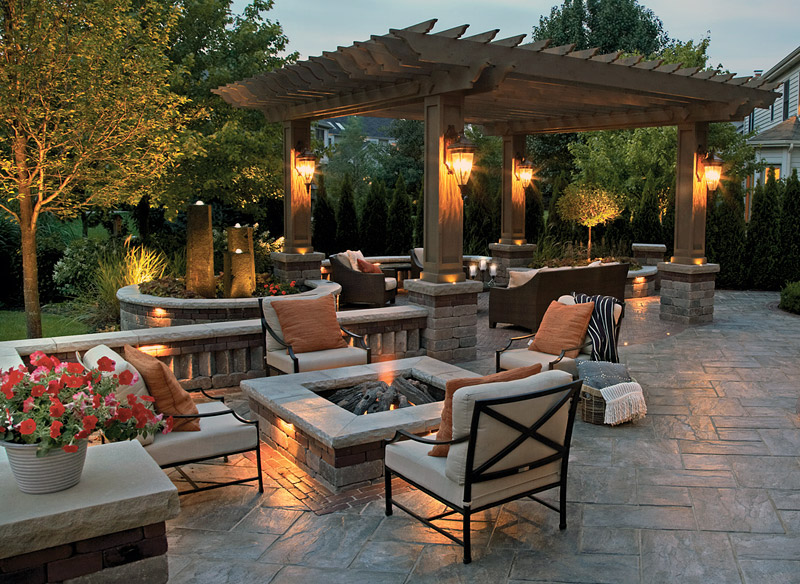 Consider which type of heat source will work best for your family. Heat lamps are generally seen as the easiest since they turn on with the flick of a switch, but they can get pricy. Full fireplaces make a big statement, but often require regular maintenance. Smaller fire pits are less work, but unfortunately don't throw as much concentrated heat.
Consider Floor Coverings For Your Patio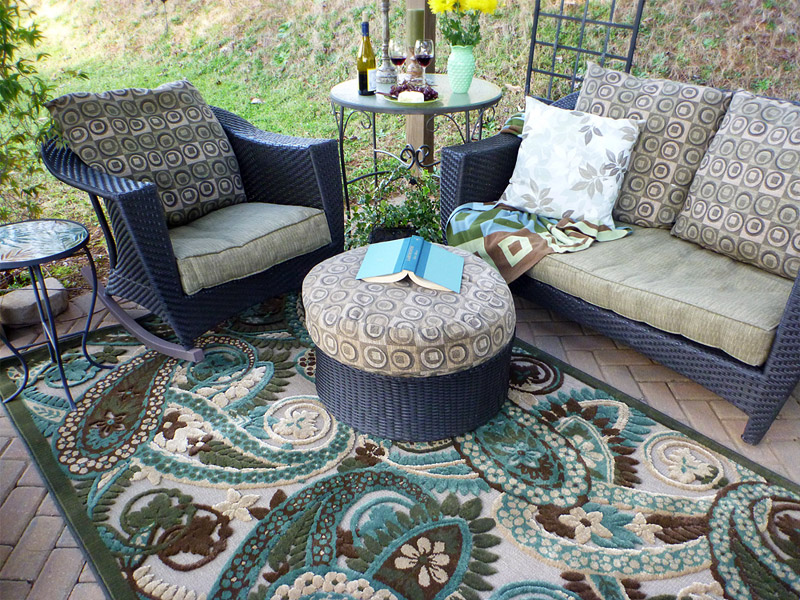 We know it may sound strange to think about bringing floor coverings into the great outdoors, but in terms of what you can do to make your patio feel like an extension of your interior space, this is one of the options that will give you the biggest return. Since a rug will draw the eye, place it under a seating area or dining table to help anchor the focal point of your space.
Rugs that are going to be used largely outdoors do have a few unique considerations. You'll  want to choose on that's made up of a heavier, more durable fabric and consider using a darker color to camouflage any stains.
Open Up To Outdoor Kitchens
Rarely do we consider having an outdoor space without at least a grill for al fresco dining and backyard barbecues. But, it may make sense to go one step further and invest in an outdoor kitchen.




Since outdoor kitchens often boast multiple appliances like an oven, refrigerator, and prep sink, you'll be able to prepare the whole meal from their rather than just the protein. Not only will it save on time spent running back and forth to the kitchen, those who love to entertain will be able to get a meal on the table while still socializing with their guests.
Source: freshome.com