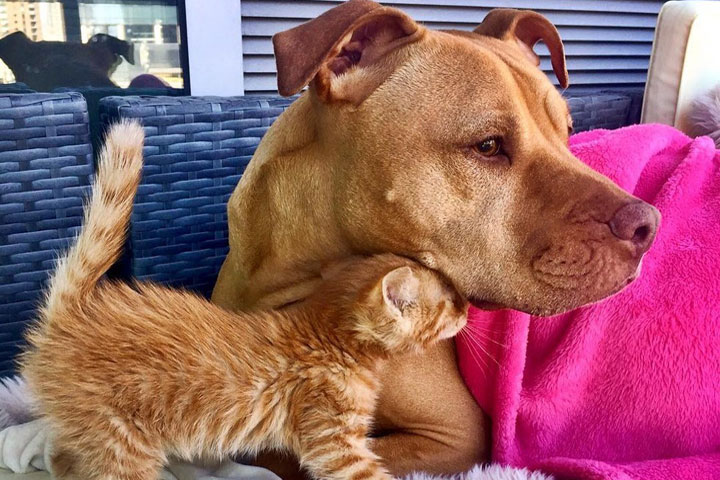 Bubba, the 6-year-old rescue pit bull, has always been obsessed with cats.
It started when his human mom Rebecca Pizzello got him from a shelter in Phoenix, Arizona when he was just 3 months old. Her roommate was caring for a litter of kittens and Bubba just clicked with them. Finally, after 6 years of waiting, Pizzello surprised her mellow pit with his very own kitten.
"I always knew he'd love having one of his own but I wanted to wait until we moved to NYC this year,"
"She got the tiny ginger kitten from a shelter, too. "The fact that Bubba and Rue have identical coloring still blows my mind…I knew Bubba would be filled with joy the second we walked in the door and  boy was I right."
After only a few hours at her new home, the kitten fell asleep on Bubba. "I think Rue thinks Bubba is her mom and Bubba loves it," Pizzello added. "He bathes her like a baby and snuggles close to her to make her comfortable.  They will definitely be a fun duo to watch grow up together!"
Bubba, the rescue pit, has always been obsessed with cats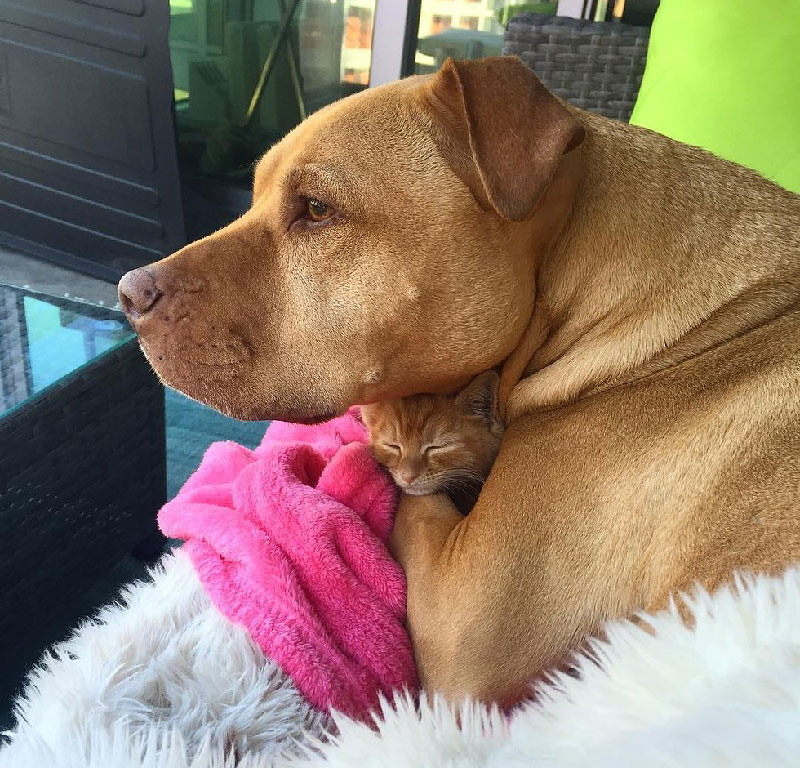 And after 6 years of waiting he finally got one!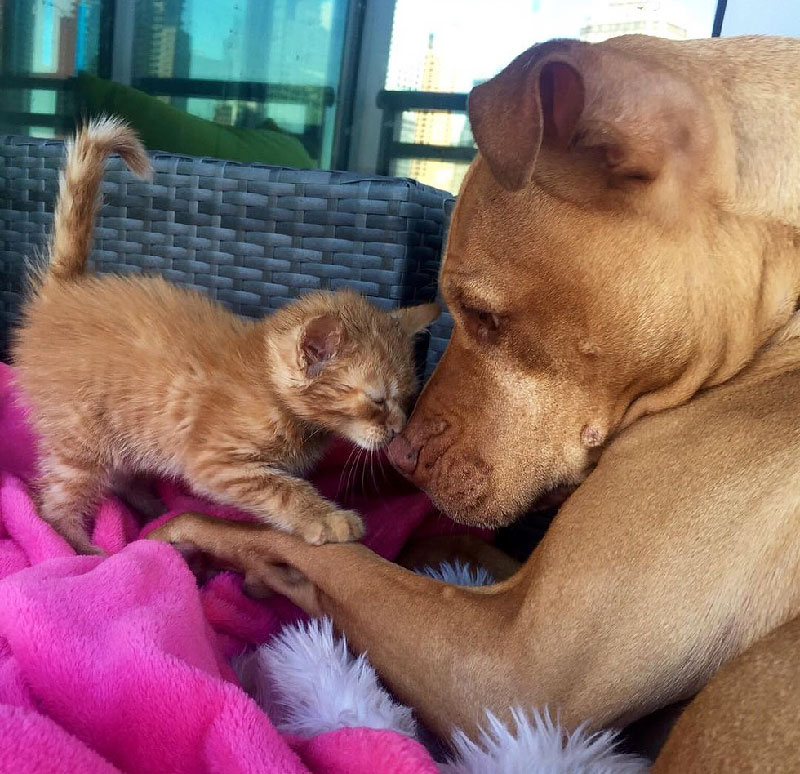 "I always knew he'd love having one of his own, but I wanted to wait until we moved to New York City [from Los Angeles] this year," said Pizzello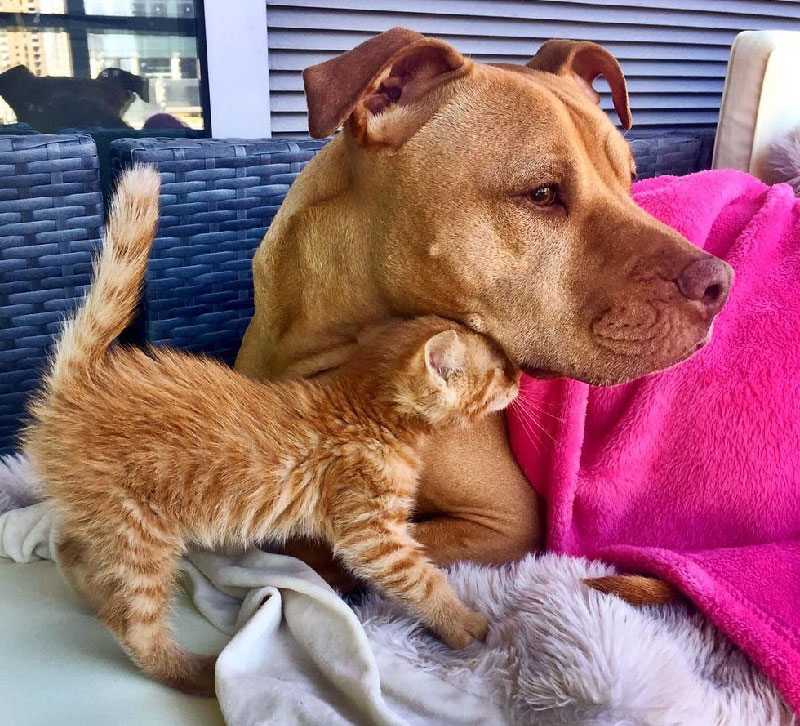 She got the tiny ginger kitten from a shelter, too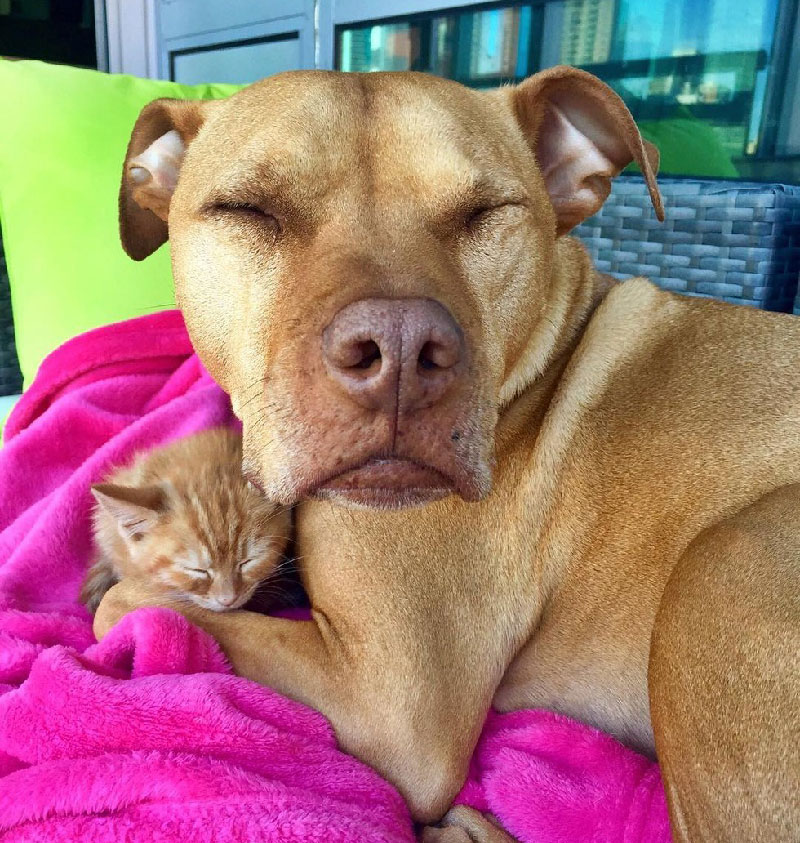 "The fact that Bubba and Rue have identical coloring still blows my mind…"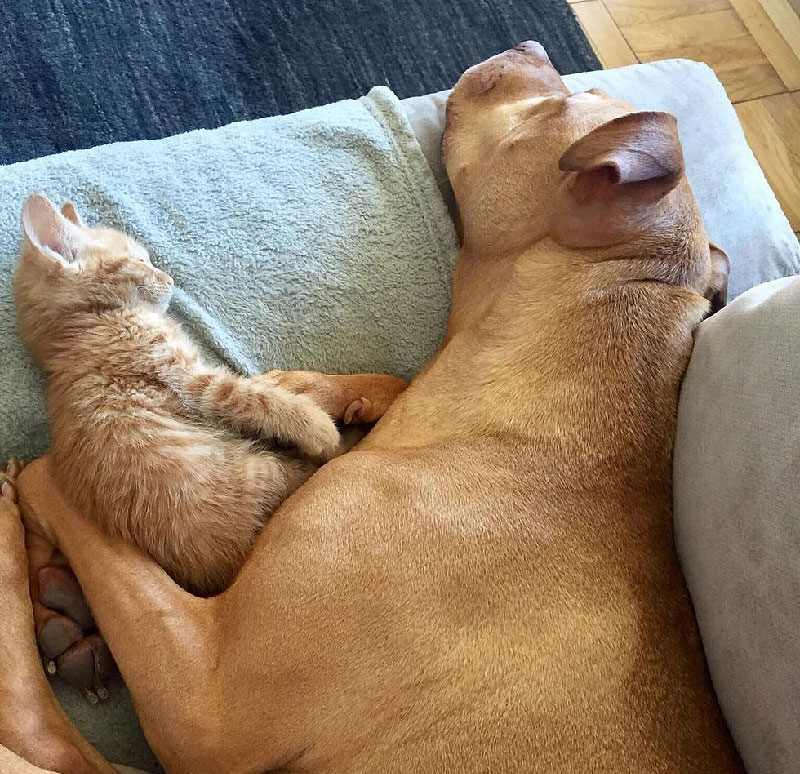 The two love snuggling together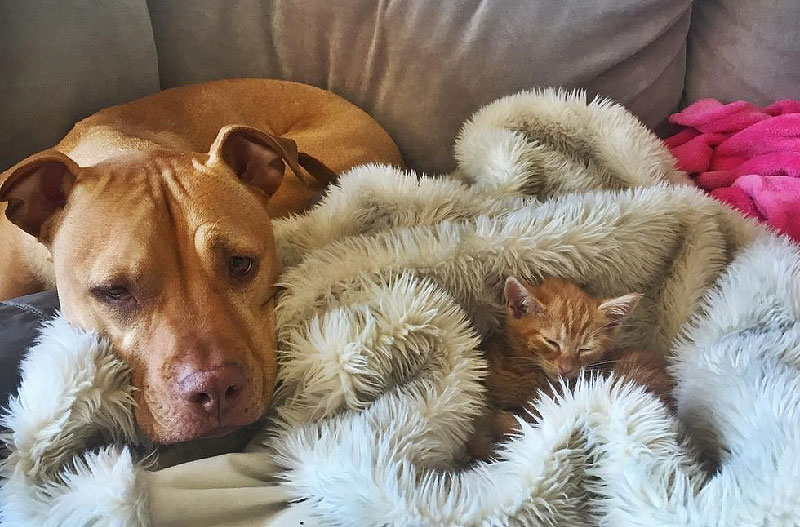 "Rue thinks Bubba is her mom and Bubba loves it"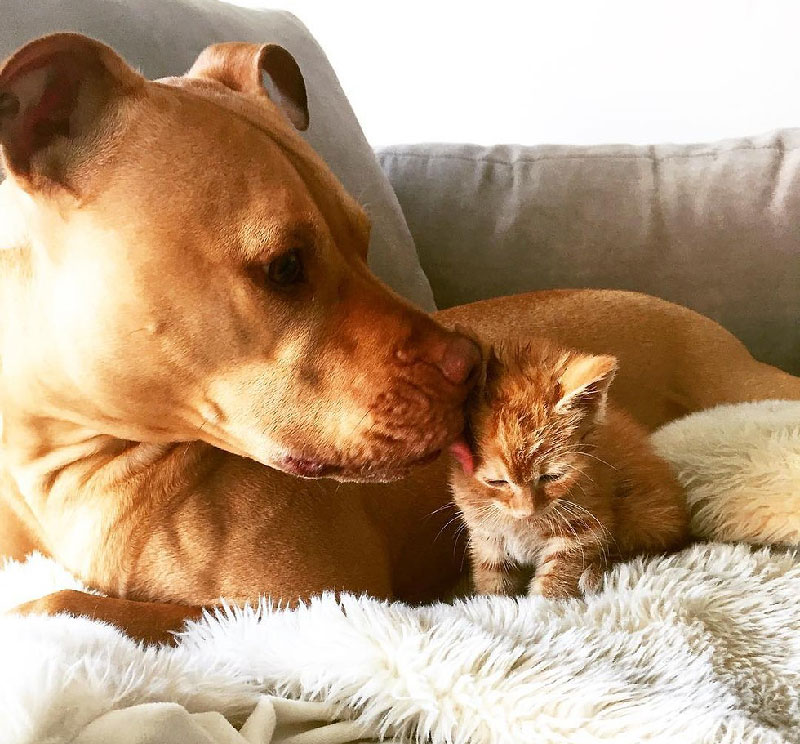 "I knew Bubba would be filled with joy the second we walked in the door and boy was I right"
Source: boredpanda.com
Images Courtesy: @BUBBALOVESRUE