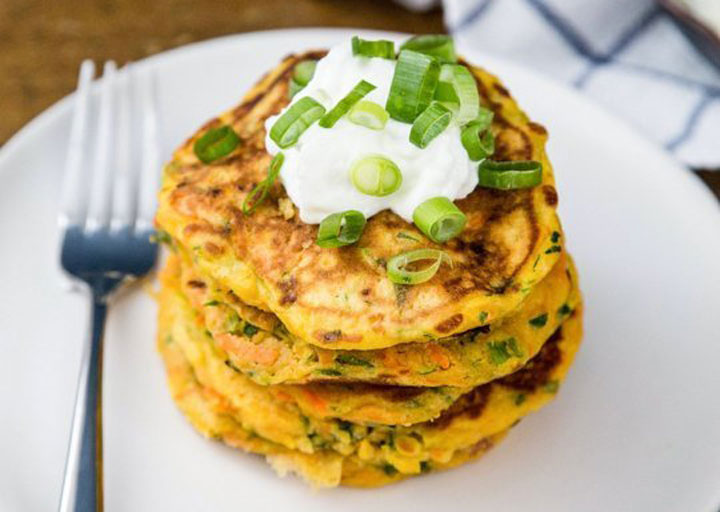 Savory Carrot & Zucchini Pancakes recipe
Savory Carrot & Zucchini Pancakes can be a quick snack on the go or a convenient lunch during the work week.
This recipe uses carrots, zucchini, scallions, and parsley, but don't feel limited to just those veggies. The sky's the limit when it comes to fillings.
Makes about 16 pancakes
Ingredients:
1 large zucchini
8 medium carrots, peeled
1 bunch green onions
3 cloves garlic
1/2 bunch fresh parsley
pancake batter
Instructions:
Grate the zucchini and carrots using the large holes on a box grater. Thinly slice the onions, mince the garlic, and roughly chop parsley.
Prepare one recipe of your favorite homemade or store-bought pancake mix, but use 1/4 cup less liquid than called for; the zucchini will add a great deal of liquid to the mix. Fold the vegetables into the prepared pancake batter.
Warm a skillet over medium-high heat and brush it gently with olive oil. Use a 1/3 measuring cup to scoop the batter onto the warmed skillet. Cook 3 to 4 minutes, until the outer edges have set, then flip. Cook an additional 2 to 3 minutes and remove from heat.
Sprinkle the pancakes liberally with salt and allow to cool slightly before serving. Serve with butter, sour cream, or even a savory jam or chutney if you have it!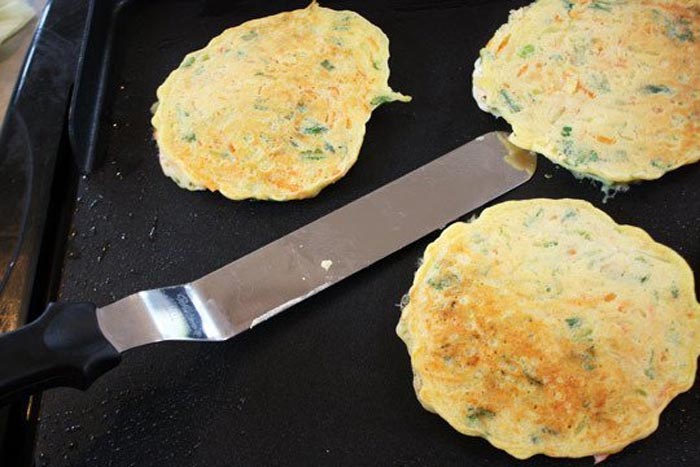 Source thekitchn.com