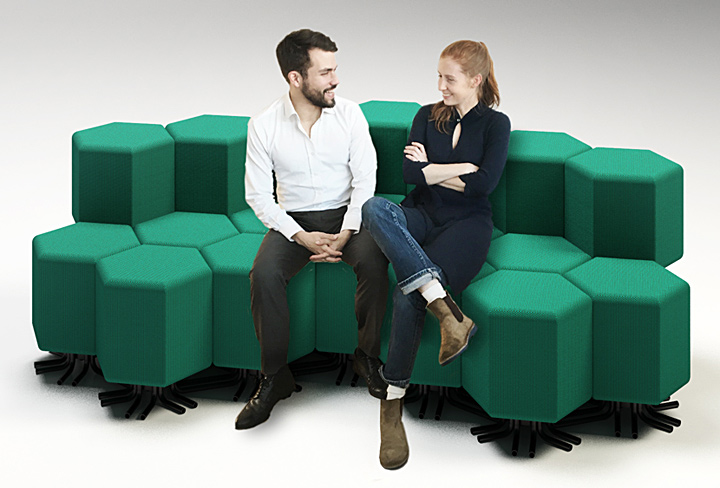 Here Comes The Shape-Shifting Sofa For All Your Needs
With the ever increasing population and the ever decreasing space availability, flexible furniture has become the demand of the day. You can't afford to put all kinds of furniture for different needs like, a bed for sleeping, a dining table for eating, a study table or a laptop table for working, a lounger or couch for the living room, a stool for single person seating, a sofa for guests and so on.
What people today look for is multipurpose furniture-one that can transform according to your needs and you don't have to sacrifice a lot of space for that. "Lift-bit" surely scores high on all these parameters. And if you are wondering what exactly is a 'Lift-bit' then let us tell you that it is basically a shape-shifting sofa.
This super cool sofa can reconfigure itself into a seat, a couch, a bed or even an end table and you can do all these things using just your iPad. It is one of its kind and the first ever 'digitally transformable sofa."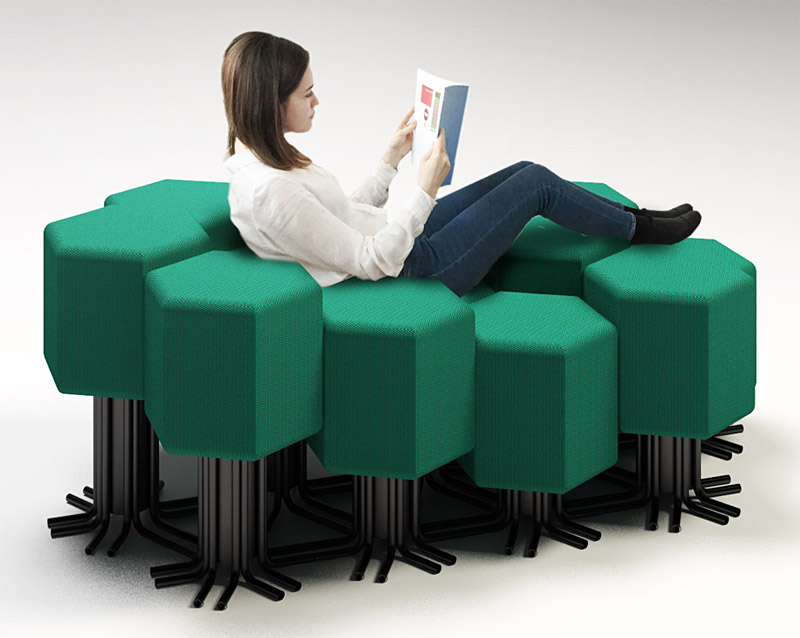 Lift-Bit Design
The Lift-bit has been designed by Carlo Ratti for furniture company Vitra and it is basically a single, upholstered, hexagonal stool mounted on motorized actuators that can be raised or lowered in a few seconds using an app. You just have to bring some of these together and adjust their heights in relation to each other to arrive at your desired piece of furniture.
The accompanying app comes pre-loaded with some optimal suggested set-ups but also allows the users to use their creativity for creating the furniture of their choice. The interface allows the user to design different configurations. Apart from homes, Lift-bit can certainly find use in a restaurant or hotel lobby, which need flexibility when it comes to seating depending on the time of the day.
Check out the video bellow
Source: technologyvista.in