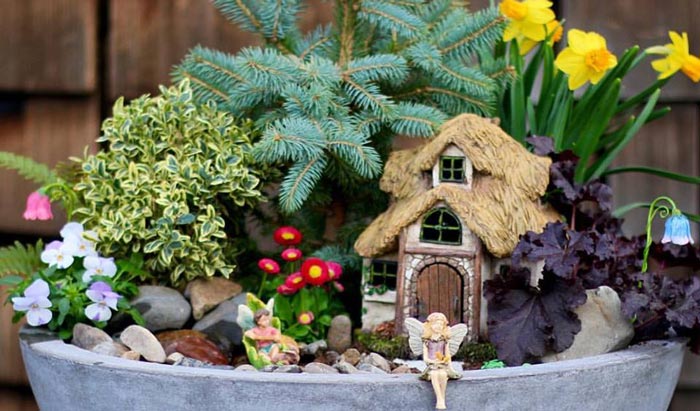 Spring Fairy Garden
Full version where  Laura LeBoutillier  from Garden Answer explains how to put this spring fairy garden together!
See video of this beautiful Spring Fairy Garden
Hello everyone! Check out the full version of this video to learn how long I intend this arrangement to last, details about the plants, and all the instructions on how to put it together! Thanks so much for watching! Have a great day!