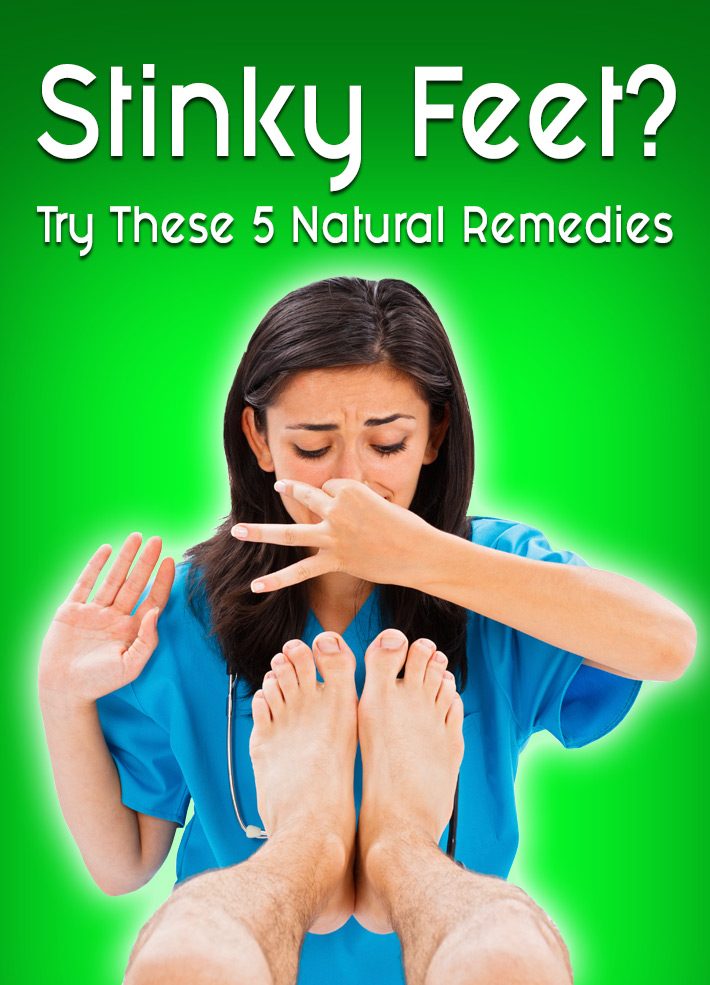 There are few things that compare to the embarrassment of taking off your shoes after a long day at work only to find that you're scenting the vicinity with foul foot odor. If you routinely experience stinky feet, there are some tried-and-true natural remedies you can follow to keep your tootsies from clearing the room.
We asked Janice Cox, author of "Natural Beauty at Home," to share five ways you can effectively to keep your feet healthy and odor-free:
Behold the power of tea
A great remedy for stinky feet is to soak them in black tea, Cox says. "The tannic acid in the tea works as a powerful astringent and deodorizer," she says. "The tea soak will help reduce the amount of odor-causing perspiration your feet produce." It's an easy enough DIY remedy, too. Simply brew up some strong tea ( this recipe suggests 2 tea bags steeped in 2 cups of water) and pour the mixture into a basin of warm water. Soak your feet for 15 to 20 minutes.
Keep your skin moisturized
At night, add one more ritual to your pre-sleep routine: Simply rub an all-natural moisturizer or foot cream into your feet, especially if you have calluses. "By keeping your feet moisturized, you'll prevent dry skin and keep bacteria levels down," Cox says. "It's those dead skin cells that bacteria like to feed on."
Wear socks
Unless you're wearing sandals or open-toed shoes, always wear absorbent socks — they work wonders to soak up sweat when you're on your feet all day. And at the risk of stating the obvious (ahem, superstitious athletes), always wash your socks after wearing them to keep bacteria at bay.
Practice expert foot-drying
After a shower, bath or a dip in the pool, use a towel to remove all of the water from your feet. This includes between your toes, your heels, the tops of your feet — the works. This small step helps prevent odor-causing bacteria from forming.
Mix up a DIY foot powder
For an odor-absorbing foot powder that you can sprinkle inside your boots and shoes, skip the commercial remedies and simply combine equal parts cornstarch and baking soda. "You can also add a few drops of your favorite essential oil," Cox says. "I like mixing in essential oil of geranium and ground calendula petals to add a slight scent to my foot powder."
Here's a basic foot powder recipe from Cox: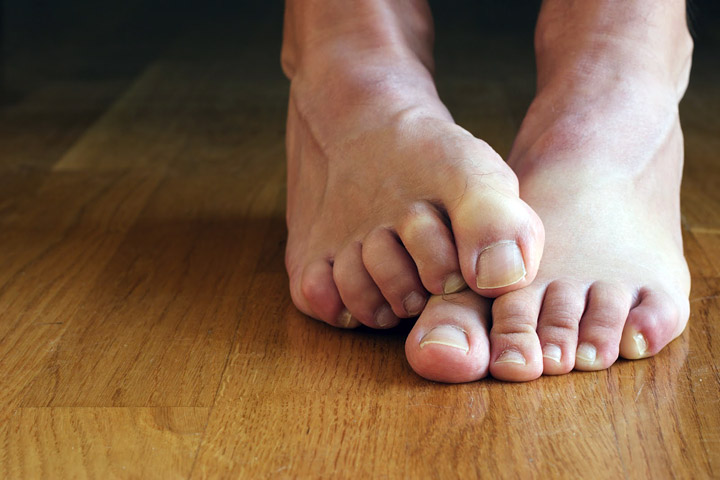 Calendula Foot Powder
Yield: 3 ounces
Ingredients:
1/2 cup cornstarch or rice flour
2 tablespoons baking soda
1 tablespoon finely ground dried calendula petals
1-2 drops essential oil of geranium
Directions:
Place all of the ingredients in a dry jar or into a resealable plastic bag and shake well to mix. Sprinkle the powder on clean dry feet and gently massage the powder into your feet, including tops and bottoms and especially in between your toes.
Source: mnn.com