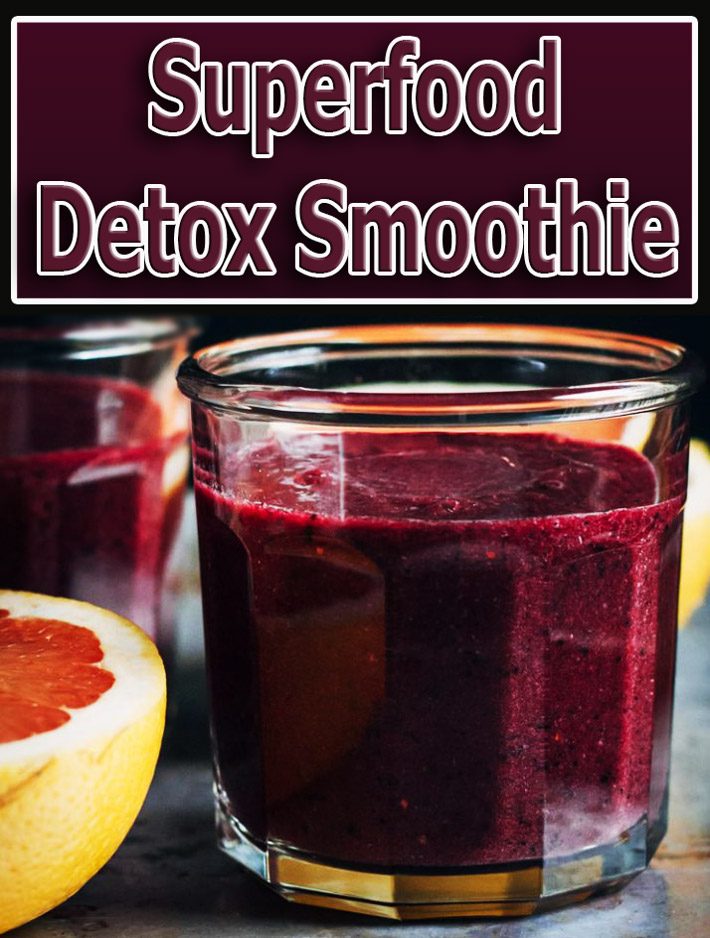 Superfood Detox Smoothie Recipe
This superfood detox smoothie is delicious and simple, yet full of antioxidants and micronutrients from the blueberries, pineapple, grapefruit, and goji berries. Detox smoothie recipes are easy to make and a delicious way to detox your body.
Do you feel tired or bloated from overindulging during the holiday season? This Superfood Detox Smoothie will help you to detoxify your body and get back on a healthy track. It is packed with essential vitamins and minerals to strengthen your immune system, break free from constant sugar cravings and start each day full of energy.
                                  Prep time:  5 mins                                           Total time:  5 mins
Ingredients:
1 Cup Fresh Pineapple
1 Cup Frozen Blueberries
Juice from 1 Grapefruit
2 Tbs Goji Berries, soaked in hot water for 5 minutes
Instructions:
Soak the Goji berries in hot water for about five minutes, to soften. Once they're soft, drain the water and stick the berries in the blender.
Add in the pineapple, blueberries, and grapefruit juice, and blend on high until smooth and creamy.
Serve in glasses and enjoy!
Source yummly.com