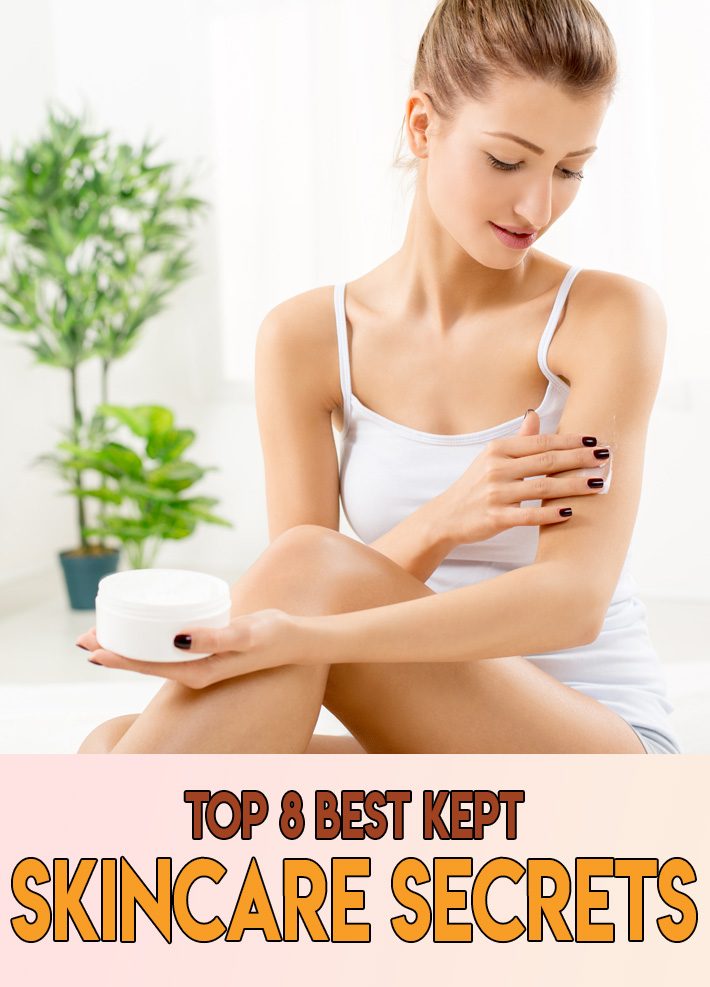 Did you know that your skincare routine can go beyond moisturisers and creams? Here are our top 8 skincare secrets that will help you keep your skin fresh and supple.
Toothbrush and Vaseline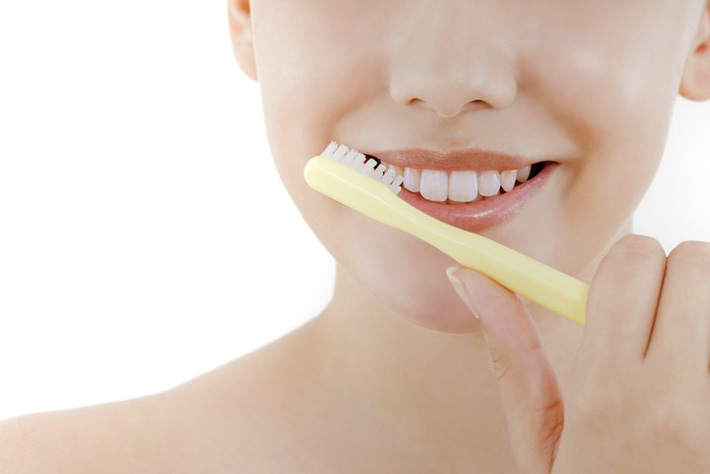 When you combine the power of the humble toothbrush with the might of Vaseline, you're creating an exfoliation hero. Pop a bit of Vaseline or lip balm on to a kids' soft toothbrush and scrub your lips lightly. The bristles will gently remove any dead skin while the lip balm will lock in moisture and help to protect your lips from chapping.
Top Tip: Use the toothbrush for exfoliation only. Make sure you wash it with antibacterial soap every time before and after you exfoliate.
Sunglasses to Keep Crows Feet at Bay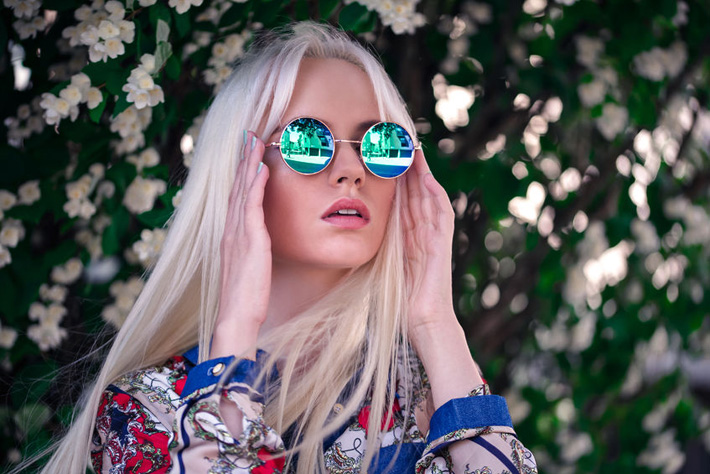 When out and about in the sun, wearing sunscreen is a must. The skin around your eyes needs additional protection as it is even more sensitive than the rest of your face and body. To help protect the area around your eyes, use both eye creams and serums. When choosing a day eye cream, go for the one that has the added SPF shield. When it comes to eye serums, apply it by gently pressing the product around your eye area with your ring finger every time before you sleep. This will allow the active ingredients to work hard to minimize wrinkles, crow's feet and signs of aging throughout the night. After all, there's a reason it's called beauty sleep.
Top Tip: Invest in a pair of stylish round sunglasses. The large frames not only will score you some style points, but the added UV filter will also offer additional protection from harmful sun rays.
A Clean Pillow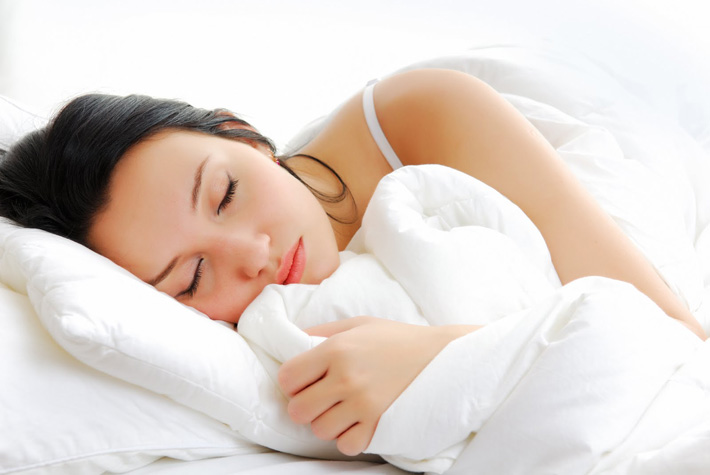 Changing your pillow case weekly or even daily will benefit your skin. When you sleep, your pillow collects skin and hair oils that later may cause your pores to clog resulting in unwanted blemishes if not changed frequently. It's a great idea to have a few clean pillowcases in your bedside cupboard which you can easily put on before going to sleep.
Top Tip: If you want to wave goodbye to waking up with skin creases, go for a pure silk pillow.
Ice and Blemishes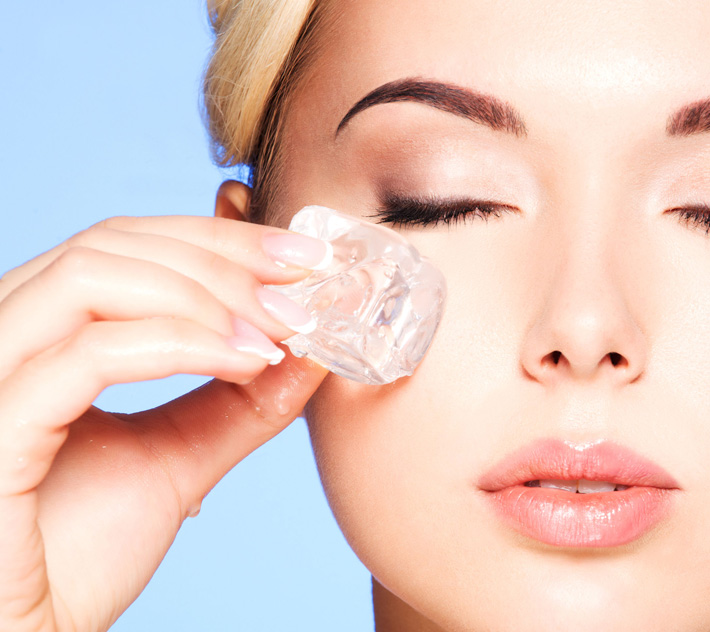 While ice is a fantastic way to make your juice or drink cooler and fresher, it can also help reducing redness on your skin. If you gently apply a small ice cube to a blemish for not more than 30 seconds, you will see the redness going down. You can then apply primer, foundation and concealer resulting in your blemish being less visible.
Top Tip: Don't be tempted to "pop" spots – this will cause your skin to heal longer and sometimes may result in scarring.
Keeping Hydrated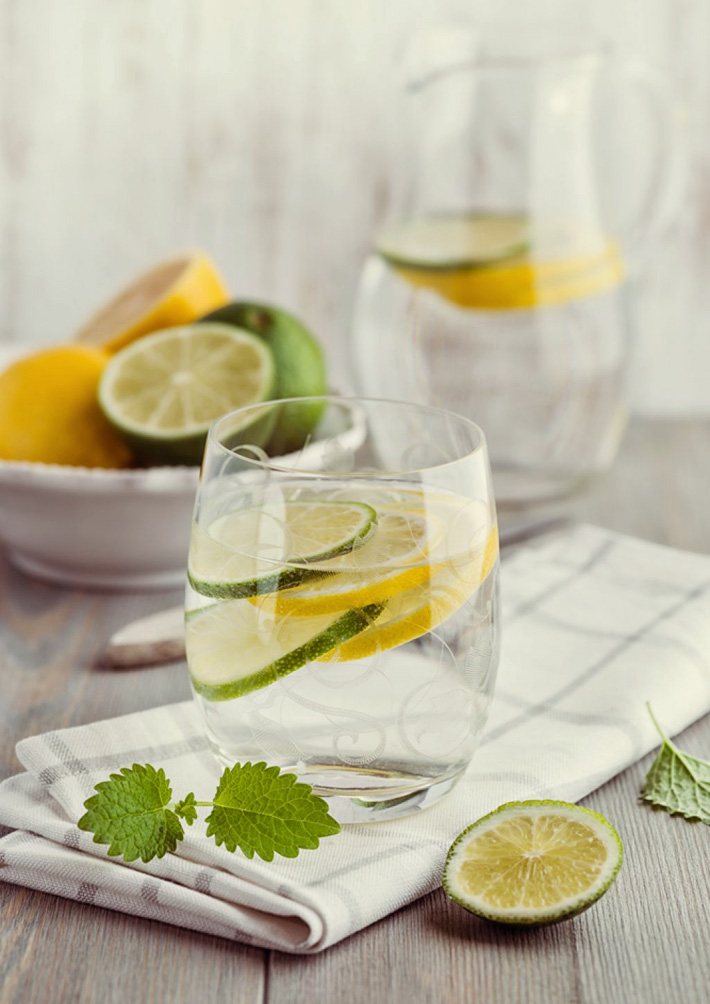 It's not only frozen water that is important in our skincare routine. Keeping hydrated is vital for a healthy and glowing complexion. This not only means drinking plenty of water – about 2 litres a day on average – but also making sure to include superfoods like avocados, pumpkin as well as a variety of fruit into your diet. Always remember. a healthy body and mind equals to a brighter and clearer complexion.
Top Tip: Add lemon or lime slices and fresh mint leaves into your water bottle for a zesty hydration boost.
Peel, Peel, Peel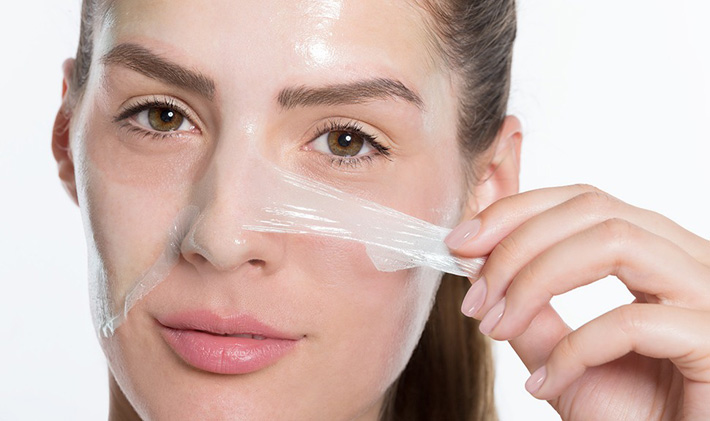 Using a facial peel-off mask once a week is a great way to clear pores, make them smaller and reduce the appearance of fine lines. If you commit to using a facial peel mask once a week, you will start seeing the benefits almost immediately with your complexion visibly brightening and improving within roughly 4 weeks.
Top Tip: Don't be tempted to overuse peeling masks, once a week or fortnightly depending on your skin type and condition is plenty. Make sure you never use a facial peel-off mask on successive days. To add a protective layer on to your skin, apply a cream with SPF after using a peel-off mask.
Oil Absorbing Paper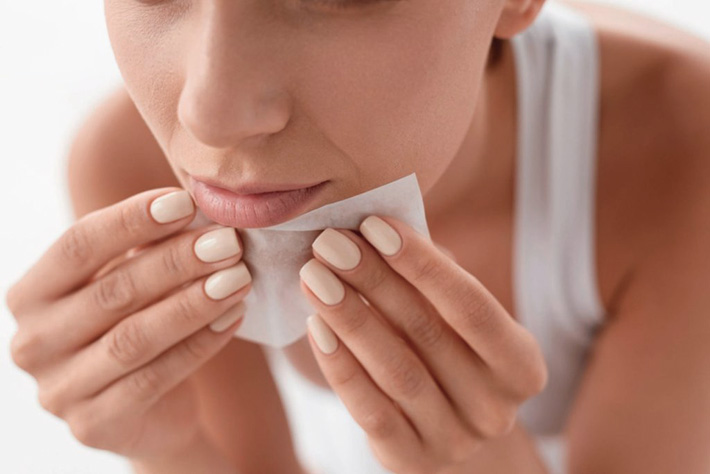 It's always worth keeping a pack of oil absorbing sheets in your bag or your top drawer. As the day goes on, our skin often starts to glow. To collect excess oil from our skin, use shine control or blotting paper. Doing so will help keep shine at bay, leaving you with refreshed matte skin.
Top Tip: While mattifying powder can help keep shine at bay, avoid adding too much as this may result in a cakey complexion. Limit yourself to applying a light layer of powder not more than once a day towards the evening. Keep your skin looking matte using blotting paper at all other times.
Shampoo Your Nose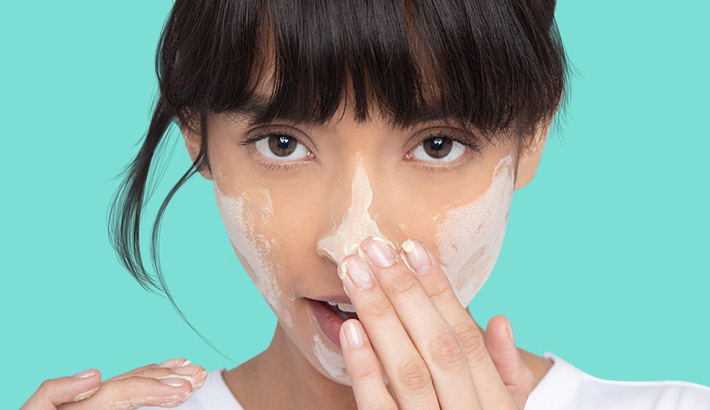 If you have flakey skin around your nose, which can be due to a number of conditions – always ask your dermatologist – try adding a tiny pea sized amount of anti-dandruff shampoo to the affected area. This will help reduce redness and often times may take care of the problem completely.
Top Tip: Apply the shampoo while you are in the shower as you can easily rinse it off after a few minutes. Don't use too much, a little goes a long way.
Source: superdrug.com