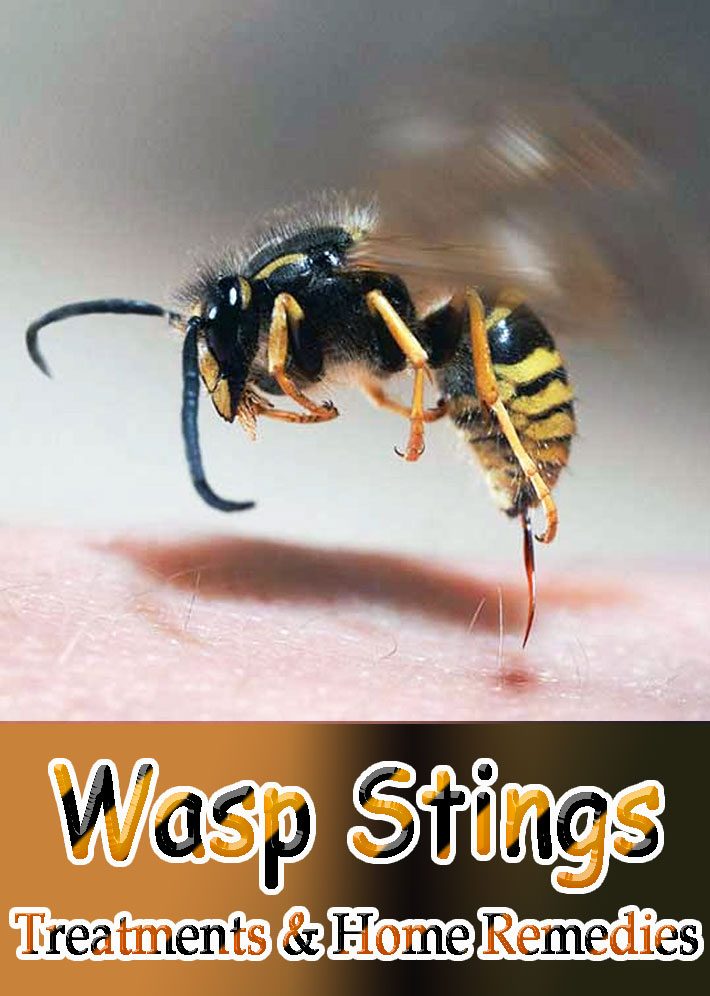 Before trying a remedy, check to see if the stinger remained in the skin. You can remove it by scraping it out (to prevent releasing more venom) before treating.
Items From The Kitchen That Soothe:
Ice: Place an ice cube or ice pack on it and press for about 20 minutes, will help reduce pain. Ice can also be used to help reduce the swelling that will occur. Make sure to protect the skin by covering ice with a thin cotton towel or paper towel first.
Baking Soda: Cover with a thick paste of baking soda and water.
Salt: Same as baking soda above but using salt instead.
Apple Cider Vinegar: Soak a small cotton pad with apple cider vinegar and hold on wound until pain disappears (the acid content neutralizes the venom).
Vinegar: Same treatment as apple cider vinegar, can also drizzle a few drops directly onto skin (the acid content neutralizes the venom).
Lemon Juice: Same procedure as apple cider vinegar, can also drizzle a few drops directly onto skin (the acid content neutralizes the venom).
Lemon: Cut a fresh slice of lemon and hold in place over skin (the acid content neutralizes the venom).
Garlic: Smother with crushed garlic then cover with a bandaid.
Onion: Slice an onion and press in place until there is no more discomfort.
Cucumber: Place a freshly sliced piece of cucumber on top and hold in place.
Potato: Cover with a sliced (uncooked) potato with the cut end side, hold in place.
Olive Oil: Rub with olive oil for relief and to help with healing.
Garlic & Salt Poultice
1 clove garlic
1/2 tsp salt
Directions: Crush garlic then mix in the salt and apply directly to the area. Wrap with a bandage.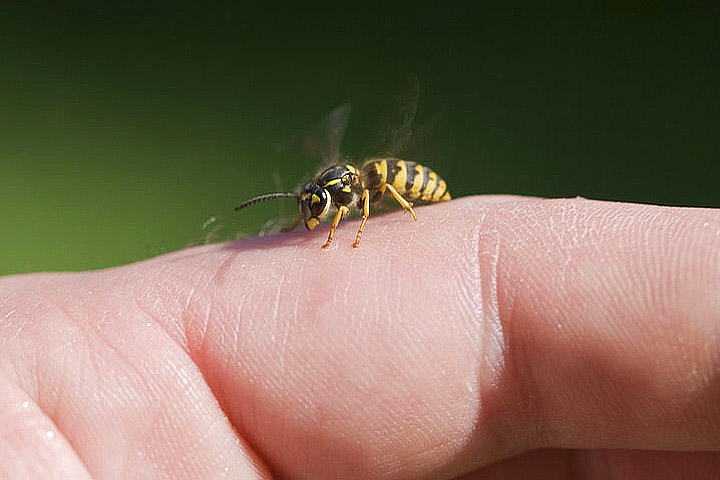 From The Garden:
Marigolds: Rub the flower head of a marigold over the area (must be a freshly picked marigold and not dried).
Basil: Roughly crush a fresh leaf or two to release the herb's natural oils and press directly on area, hold in place.
Winter Savory: Crush the leaves roughly to release the herb's oils then apply.
Aloe Vera: Split open a leaf and slather the aloe gel directly to the area (from How To Heal With Aloe Vera Plants).
Plantain: Chop roughly and mix with a bit of warm water then apply. You can also chew a leaf or two then apply to bite.
More
Both topical and oral antihistamines (such as Benadryl or Claritin) can be effective in reducing swelling and itching.
Calamine lotion can be applied to help soothe things and relieve itching.
A paste made with Epsom salts and water can provide relief.
Old Timers Cure: Chew tobacco a bit to wet it then apply, wrap with a strip of cloth to hold in place.
Old Timers: Mix dirt with water or saliva to make a mud then apply to wound, is quite soothing.
Old Wives Tale: Press a penny on top of it and hold in place for 10 to 15 minutes until there is no more discomfort.
Tip: Keep wound clean with soap and water to prevent a skin infection (wash regularly for several days). You can also sterilize with rubbing alcohol or hydrogen peroxide.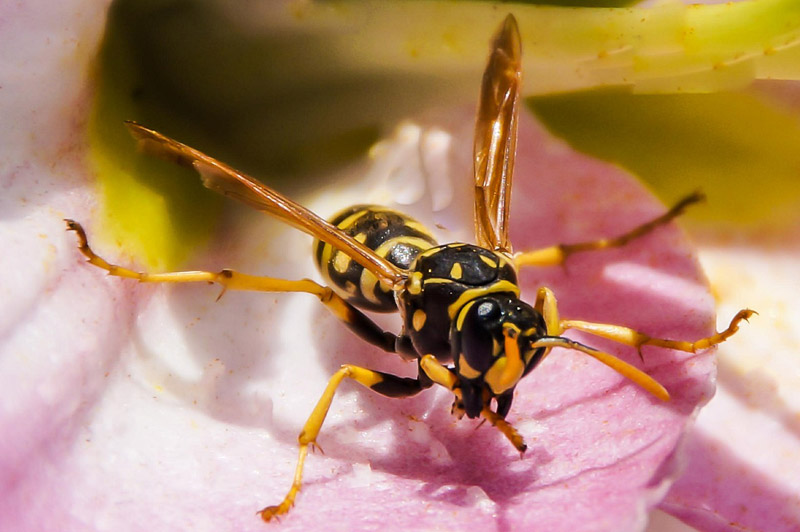 Symptoms
A normal reaction is to experience pain, burning, itchiness, redness and swelling. Pain will last for a few hours then should disappear. If you notice your hands or fingers starting to swell, remove rings immediately. Protect the wound from bumps and avoid rubbing.
Although wasp stings are painful and some swelling will develop, this is a common reaction. However, some do have a serious allergy to the venom and in these cases, death can occur. If the following occurs, seek medical advice:
If it stung inside your nose or mouth (the swelling will affect breathing).
If you were stung several times by many wasps.
If you have difficulty breathing or your breathing seems to have been affected.
Your tongue begins to swell.
You experience dizziness.
You experience blurry vision.
You feel nauseous.
Your speech is slurred or you find it difficult to talk.
Hives or a rash appears (especially if it's away from the bite).
If it swells alarmingly large.
As with stings from bees, if the reaction seems severe (especially if breathing is affected), don't hesitate to call medical emergency services as the victim may be experiencing an allergic reaction that can trigger anaphylactic shock.
Did You Know: Do they bite or do they sting? They sting, but female yellow jackets are especially aggressive and will sometimes bite victims too.
Please Note: These treatments are from my collection of remedies, none of them are intended to be a substitute for professional medical advice. This information is provided for general knowledge purposes only.
Source: tipnut.com
The information on this site is not intended or implied to be a substitute for professional medical advice, diagnosis or treatment. All content, including text, graphics, images and information, contained on or available through this web site is for general information purposes only.