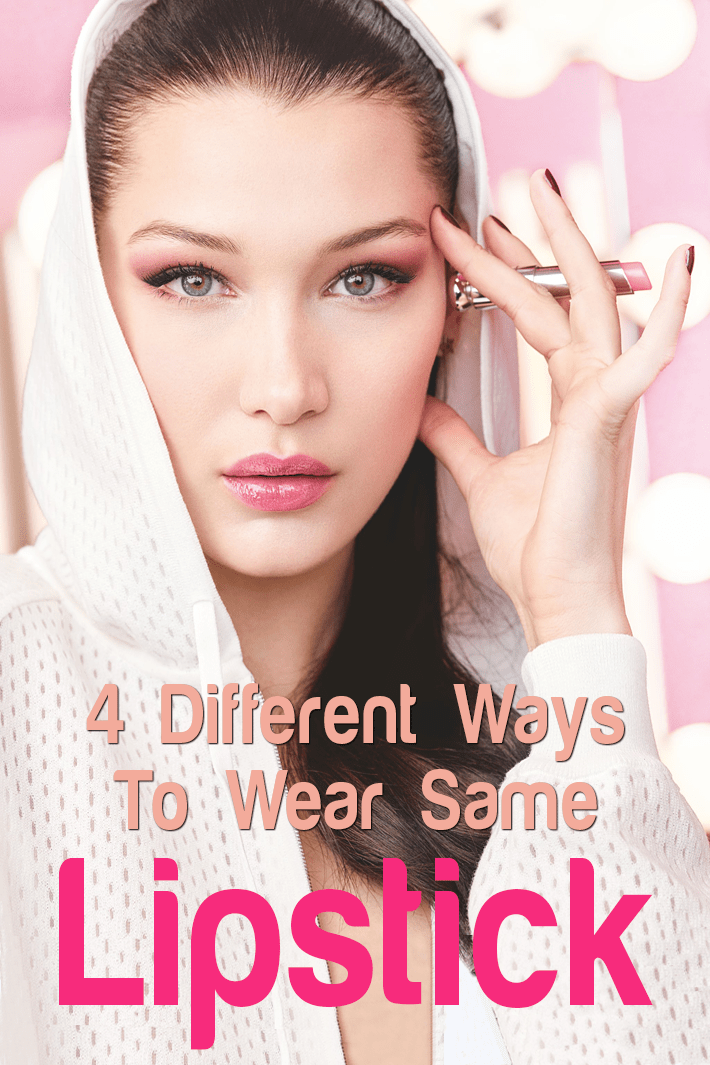 Lipstick is one of the most versatile products we own, and for most of us, we happen to have quite a bit of it already as a staple in our makeup collection. Knowing all the ways you can wear your lipstick and get the most out of it is key when keeping up with looking flawless through the day. Keep reading my tips on all the ways you can wear lipstick, and start practicing with some of your favorite shades today.
Wear as a Lipstain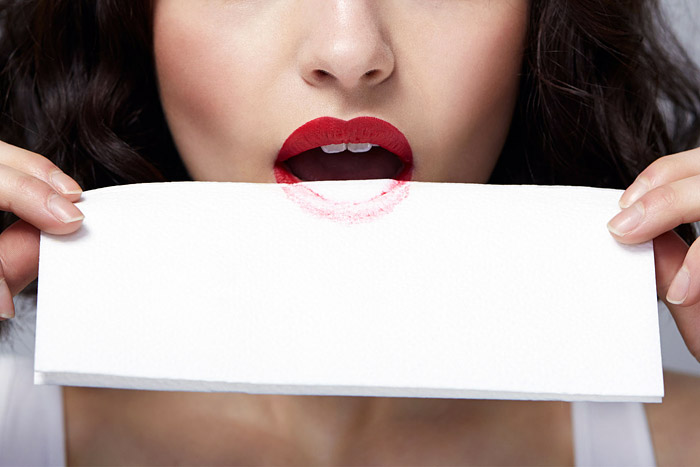 If you don't want to wear your lipstick as a full color option, you can easily make it a lip stain by applying it and then blotting it down with a tissue. A great alternative to do when you want to wear sheer lips during the day, and then apply a bit more color on top for night. This technique works for matte, cream and glossy finish textures, along with being a great way to keep lipstick on your lips all day, due to the fact stains don't rub off so easily.
Using a thin tissue or even a paper towel will suffice for the blotting, just avoid putting anything on your lips that might stick. If you're lips tend to be on the dry side, apply a lip balm first to ensure proper hydration.
Wear as a Tinted Lip Balm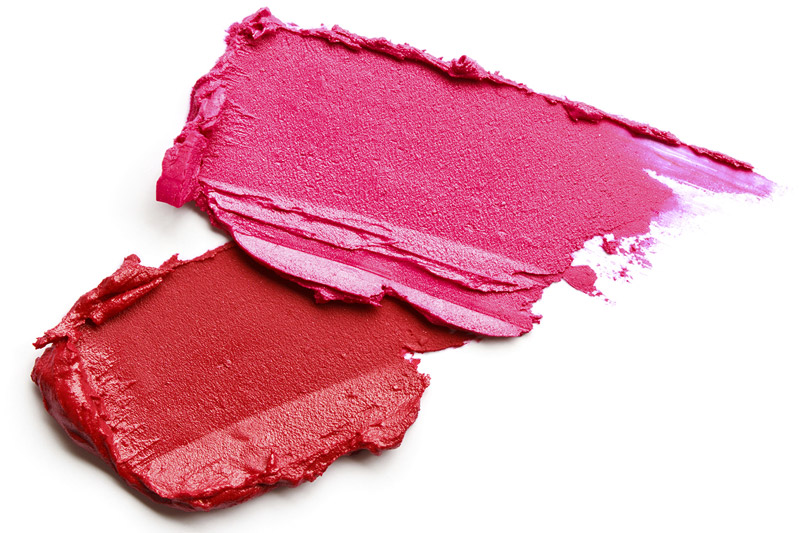 If you have a few lipsticks that are bold in tone, you can turn them into a tinted lip balm very easily. Lip balms that come in squeeze tubes and are clear in color are best. Squeeze a small amount of balm onto a clean hand and apply a swatch of your lipstick as well, and then simply blend the balm and color together with your finger and apply to lips. You can also use a lip brush for this if you want a little more control in your application.
If you want to touch up during the day, adding a little more balm to your lips along with lightly tapping the lipstick on top will keep in line with the soft color you want.
Turn it Matte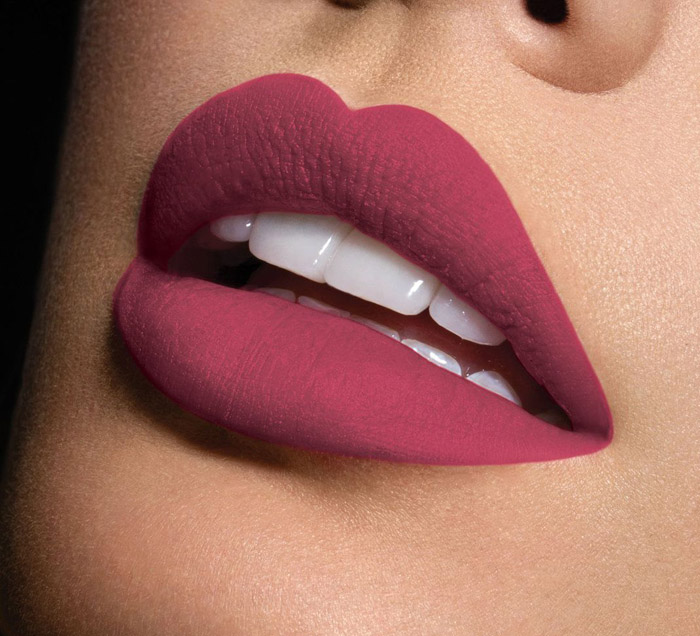 Since lipsticks mostly come in a creamy, shiny, or matte finish, what most people don't realize is you can turn any of these textures into a matte finish very easily. Simply apply the color in full to your lips, blot any shine down with a tissue, and then apply a small amount of powder blush in the same color family as your lipstick with a small eyeshadow brush to lips in a gentle tapping motion.
Don't have blush? You can also use a translucent powder that has no color, too. The powder sets the color and gives it a matte finish, completely transforming the finish of your lipstick. A great trick to use if you absolutely adore the color you have but want to see what it looks like matte.
Makeup Artist Tip: If you are going to be wearing your lipstick as a matte finish, make sure you exfoliate your lips properly so that dead skin doesn't build up on the surface and cause your lips to flake. The last thing you want is dry, scaly, looking lips, so using an exfoliant treatment is a great way to ensure smoothness 24/7.
Wear as a Cream Blush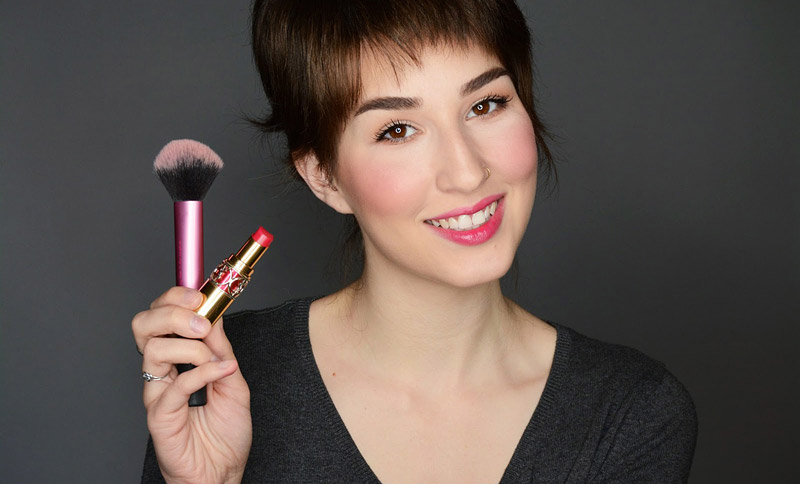 If you're in a pinch and didn't pack all the essentials in your makeup bag, or you simply forgot it at home, lipstick is a great alternative to use as a cream blush. Take a small swipe of your lipstick with your finger and smile, applying the color to the apples of your cheeks and blending in an upward motion. You can pretty much do this with any color, because when it's sheered out enough and blended well, it looks completely different than when applied to the lip area only.
A great tip to use for travel, touch-ups, or any other makeup emergency you might find yourself in.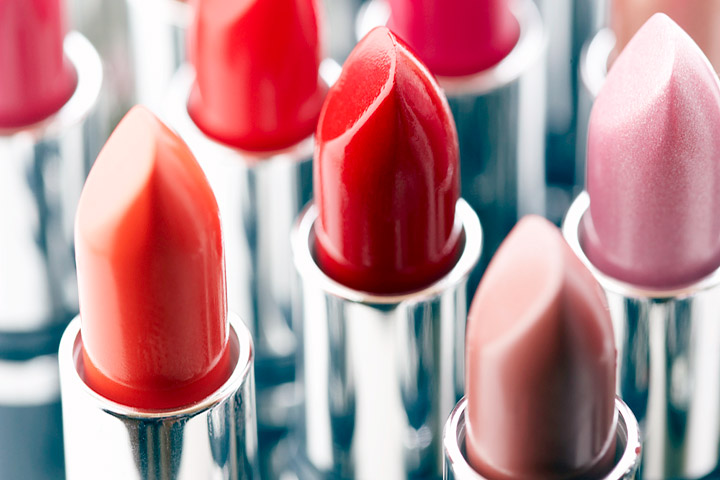 Source: makeup.about.com