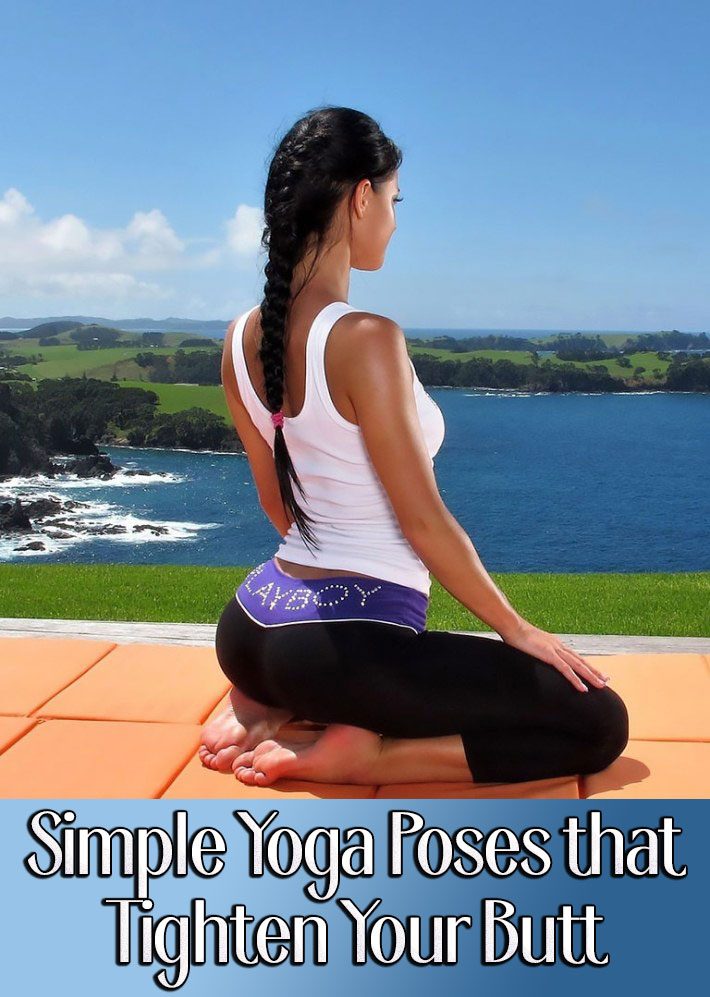 Yoga is my go-to form of exercise to keep body and mind in balance. It does a great deal in strengthening and toning the body, while creating a state of inner peace. While you may think yoga isn't the best way to challenge your muscles and tone your tush, than think again.
Here's a great and simple yoga sequence to tighten, sculpture, and lift your tush to create the perfect yoga butt so many people are talking about.
Sun Salutations
Start with a few sun salutations to get some heat into your body and warm up your muscles to prevent injuries.

Three-legged Dog
After a few rounds come into downward facing dog and lift your right leg into the air to come into a three-legged dog. Hold this pose for 5 breaths.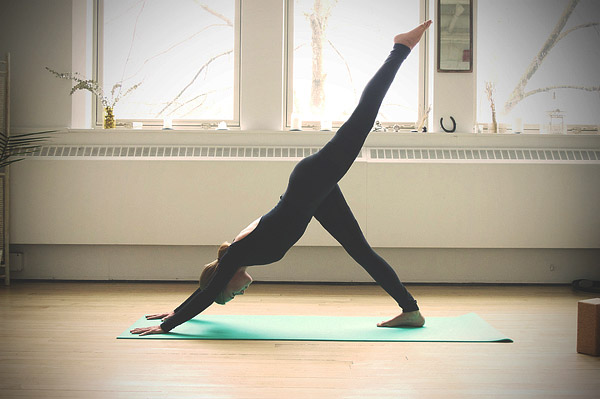 Warrior I
Sweep your right foot in between your hands and come up the warrior one. Keep your belly in and lower and square your hips. Hold for 5 breaths.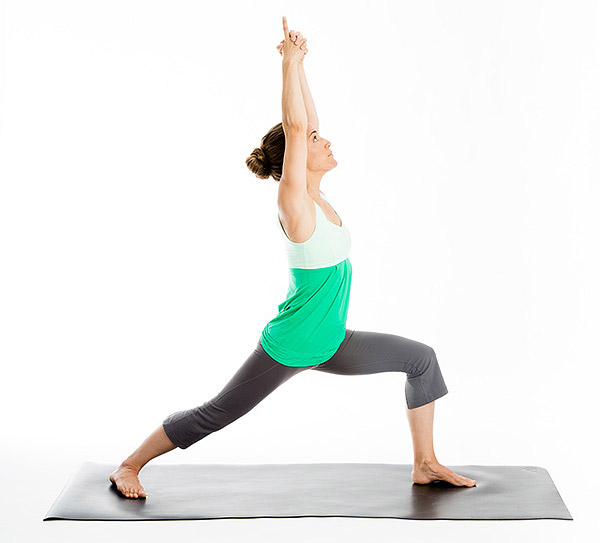 Warrior II
Open up into warrior 2 and hold for another 5 breaths.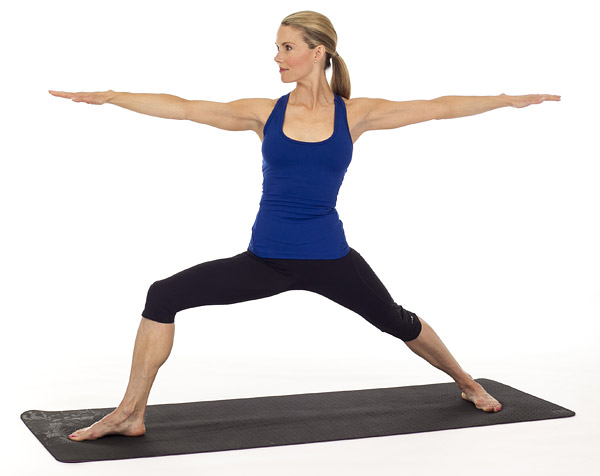 Reverse Warrior
Reverse your warrior. Keep your legs firm and active and lower your pelvis, while keeping your front knee over your ankle. Again keep this pose for 5 breaths.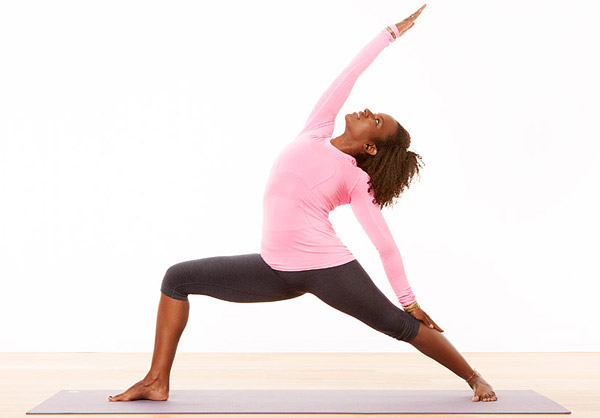 Extended Side Angle
Go back to warrior one and lower your right hand to the inside of your foot. Raise your left arm overhead and open up your chest into a extended side angle. To challenge your body and balance even further see if you can make a bound extended side angle (reach upper arm back and lower until you find your front hip, shoot lower arm under front leg to see if you can make a bound beneath your front leg). Hold for 5 breaths.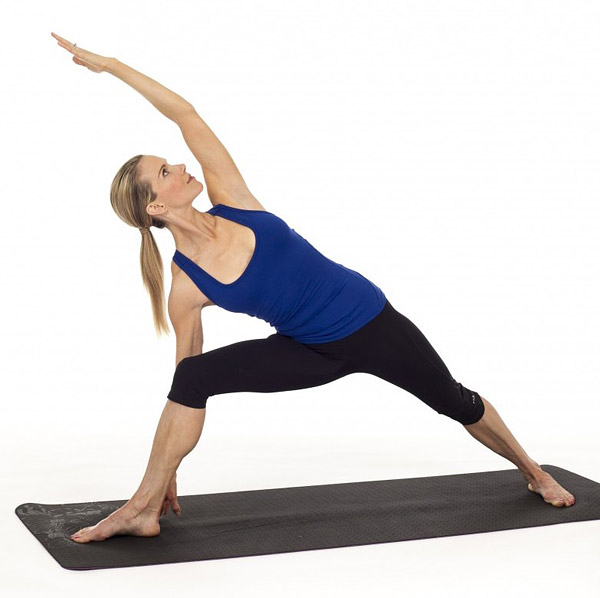 Goddess Pose
Undo the wrap and lift your torso. Turn both feet so they face the long edge of your yoga mat. Keep feet wide apart and point toes out. Keep your spine straight, raise your arms and bend your elbows in a 90-degree angle. Then squad as deep as you can. Hold goddess pose for 5 breaths.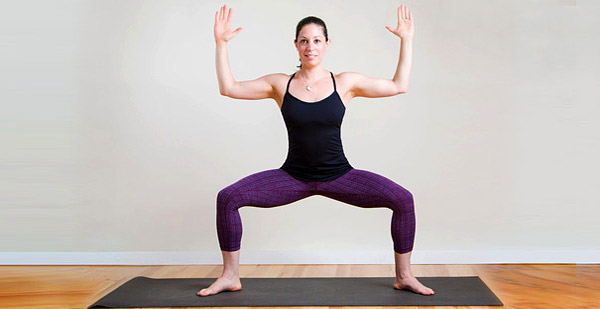 Locust Pose
Come to the front of your mat, jump or walk the feet to the back so you come into a plank pose, lower your body to the ground and place your arms next to your body, palms facing the ceiling or in front of you. On a inhale lift your legs and upper body from the ground to come into locust pose. Hold for 5 breaths.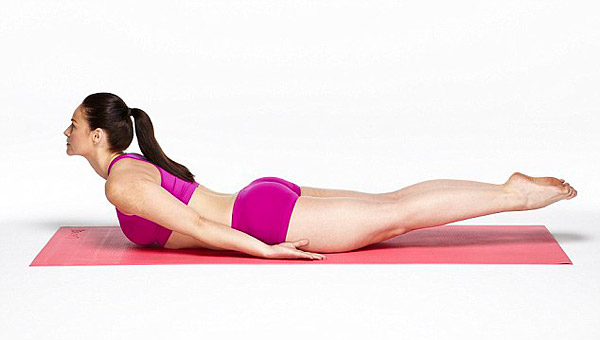 Forearm Plank
Come back up to plank, lower onto your elbows. To challenge your muscles even more lift your right leg off the ground, parallel to the ground. Hold for 5 breaths.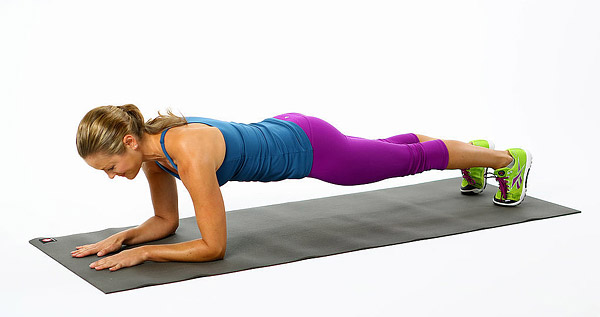 Yogis choice, come to plank pose and take a vinyasa or go straight to downward facing dog to repeat this sequence on the left.
Repeat on a daily-ish basis (as many times as you wish) or make this sequence part of your daily practice and a yoga-butt is coming your way.
Source: healthy-holistic-living.com