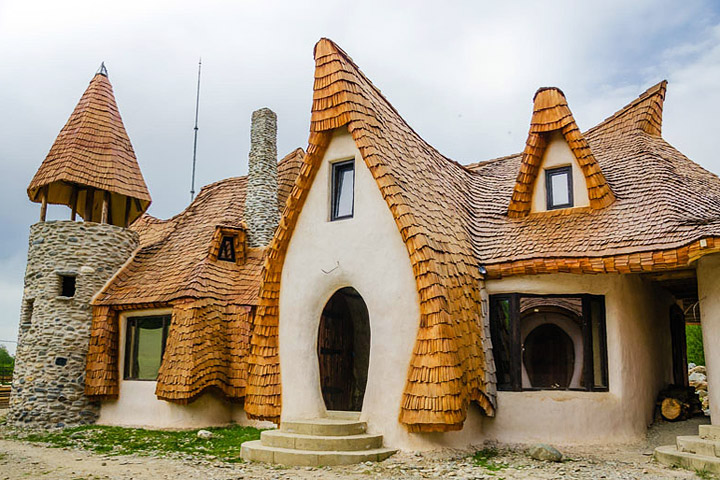 Do you need one more reason to visit Romania? Well, we suggest this amazing eco friendly lodge: The Valley of the Fairies Lodge which was built only with clay, wood, sand, stone and hay. The Valley of the Fairies Lodge in located near Sibiu, Romania. So, if you look to re-create the beloved fairy tale experience in real life look no further than this lodge in Romania.
Valea Zanelor (Valley of the Fairies) is a place where the fairy tale world seems to come to life, where the houses are small, with pointy roofs and cute front doors and where modern technology doesn't exist. It's a place where you can escape your busy schedule and just relax and get in touch with nature.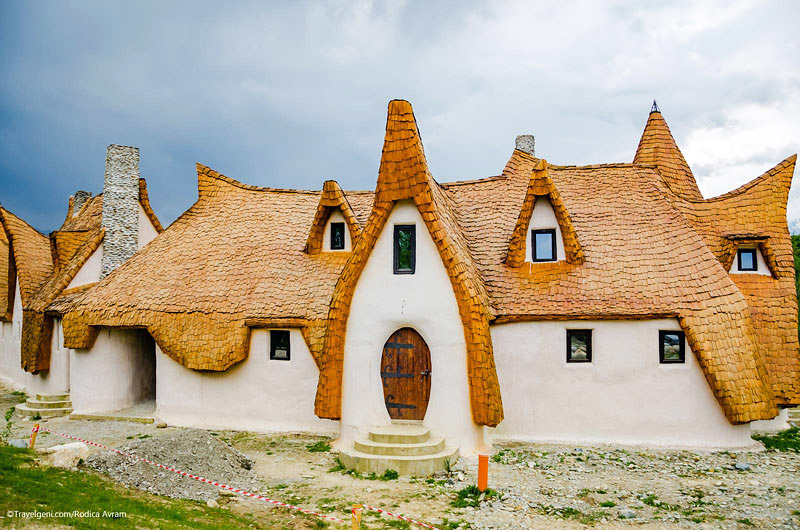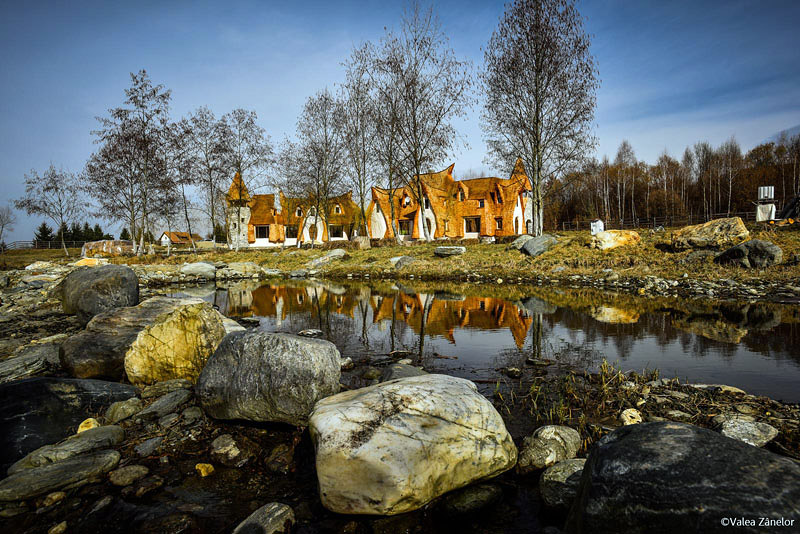 The construction of this wonderful retreat began in 2014 and the owners have big plans for it. By the end of 2016 the whole project will be complete. The retreat will offer a total of 10 rooms. Each room has its own entrance so you don't have to worry about privacy.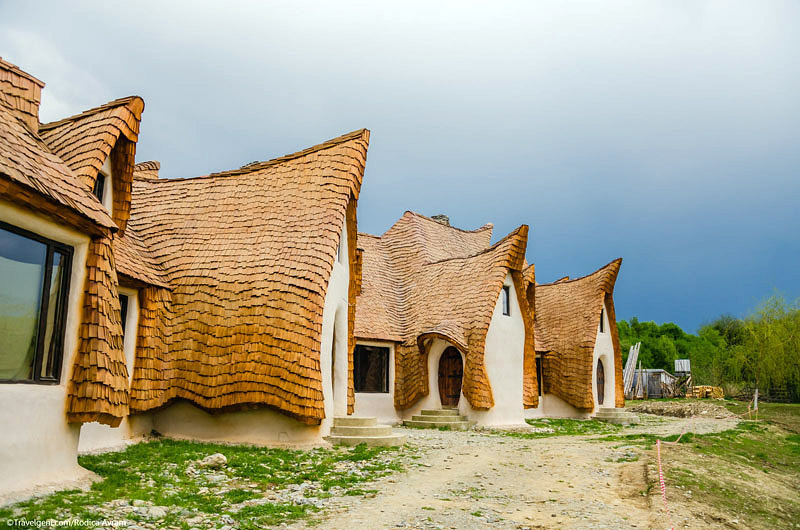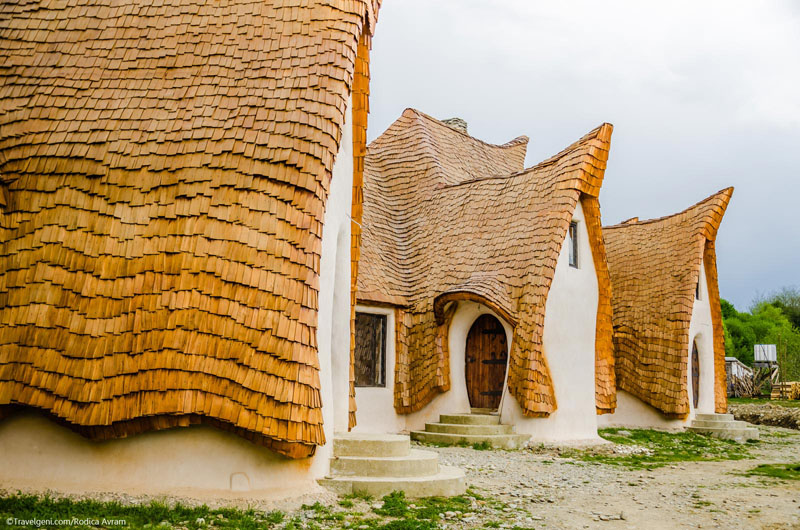 Everything in this eco friendly lodge  is built using only organic materials. The structures are erected using a mixture of clay, wood, sand, stone and hay and building techniques that have been long forgotten and replaced with modern ones.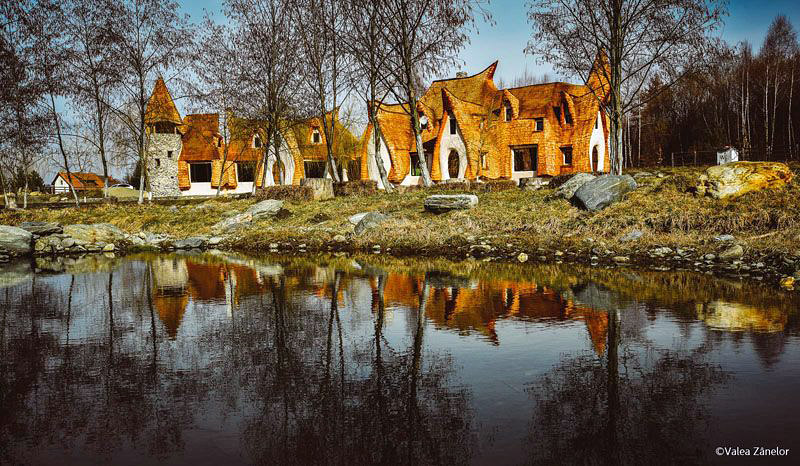 Not only is this a 100% organic retreat but the design is unique as well. The buildings have high pitched roofs and it almost seems like they've been shaped by giant hands forming a sandcastle. They really bring back memories, looking like those cute fairytale houses drawn in books.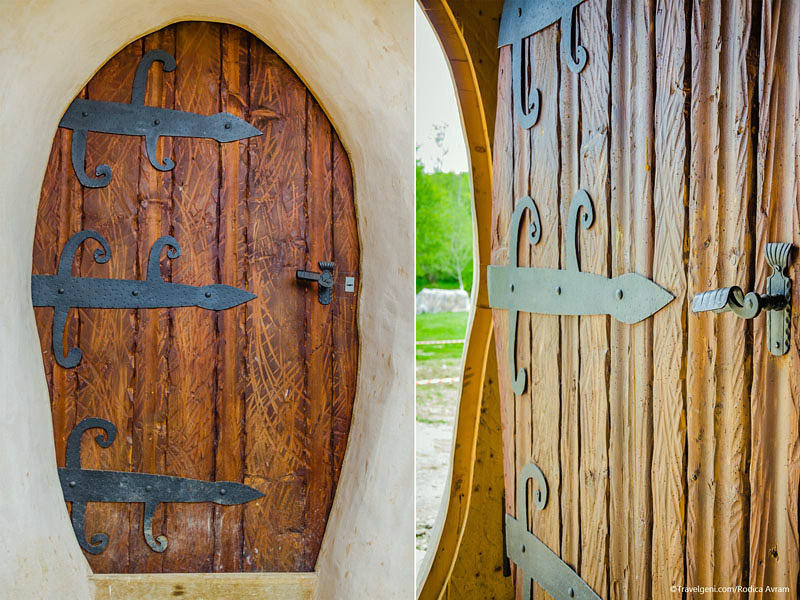 Nothing is perfectly aligned. The walls don't have clean lines and angles. They're smooth and irregular and so are the roofs. The front doors are made of wood and resemble those of hobbit houses. The windows are both small and large.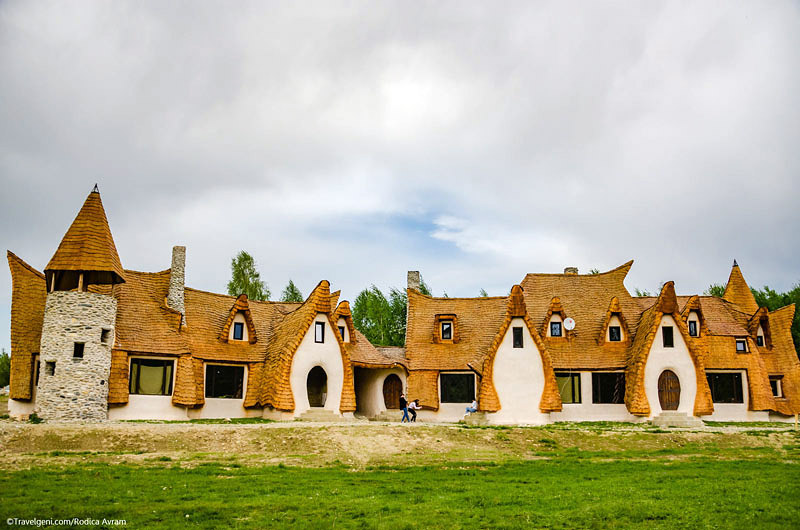 There are no modern features and finishes here. No paint or varnish can be seen on walls or furniture. There's no air conditioning and heating is done using fireplaces and fire pits. All this roughness offers the lodge an authentic character.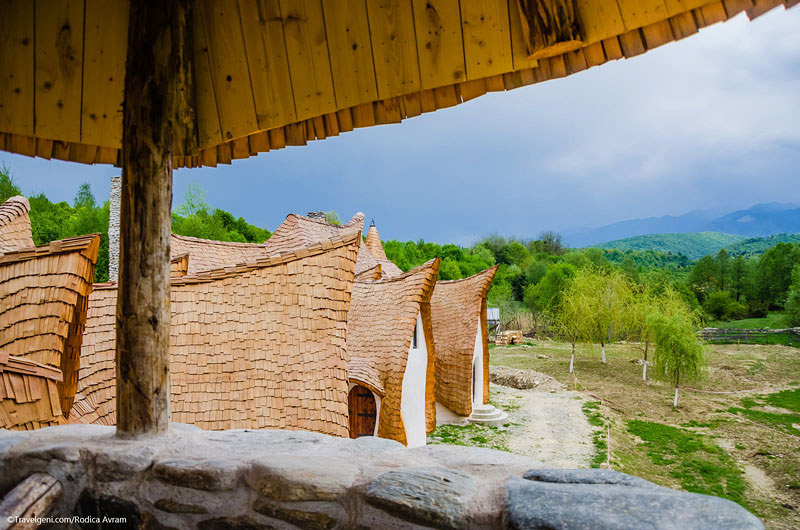 At the same time, great emphasis is put on texture. The interior spaces are very welcoming, warm and cozy. A stone tower with a wooden spiral staircase is the best place from where to admire the Fagaras Mountains in the distance.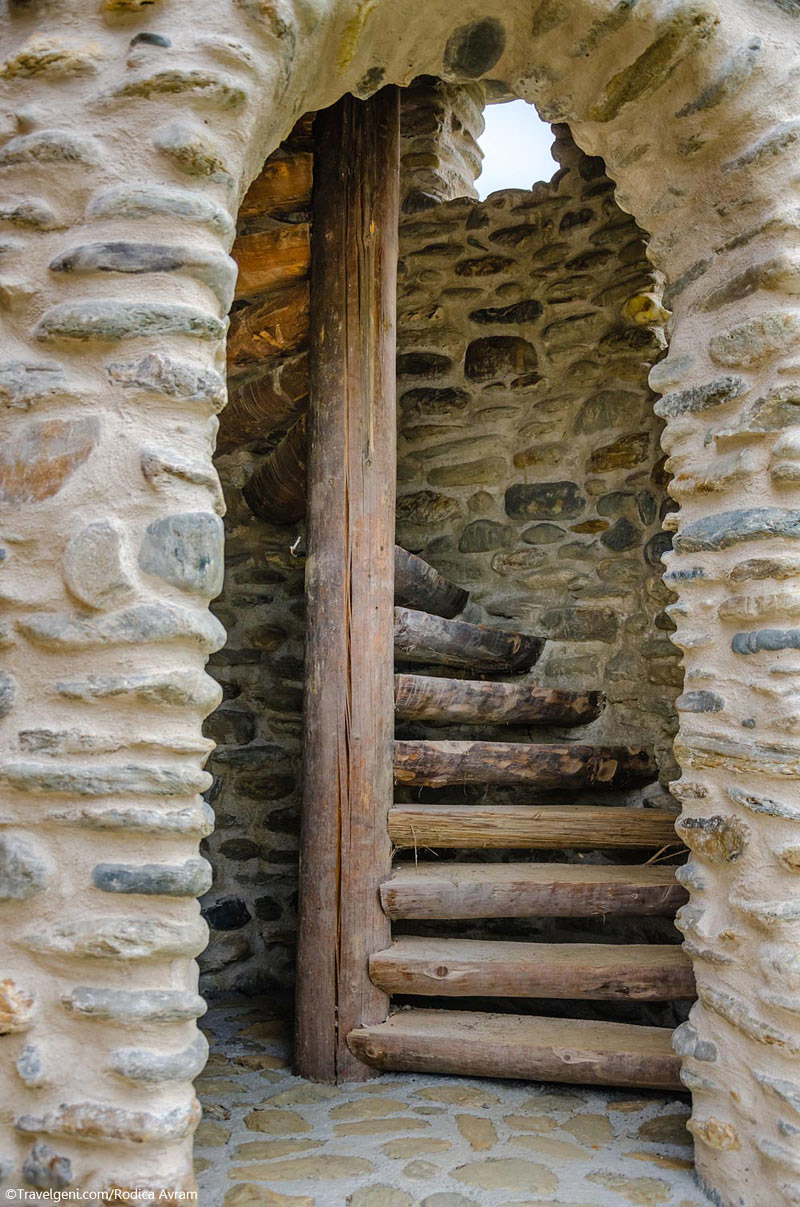 This magical fairytale world can be found near Sibiu, in Romania. It's quite close to the Transfagarasan which was called "the best road in the world" in a Top Gear episode. So even though the retreat may seem very secluded, there's plenty to do during your stay here.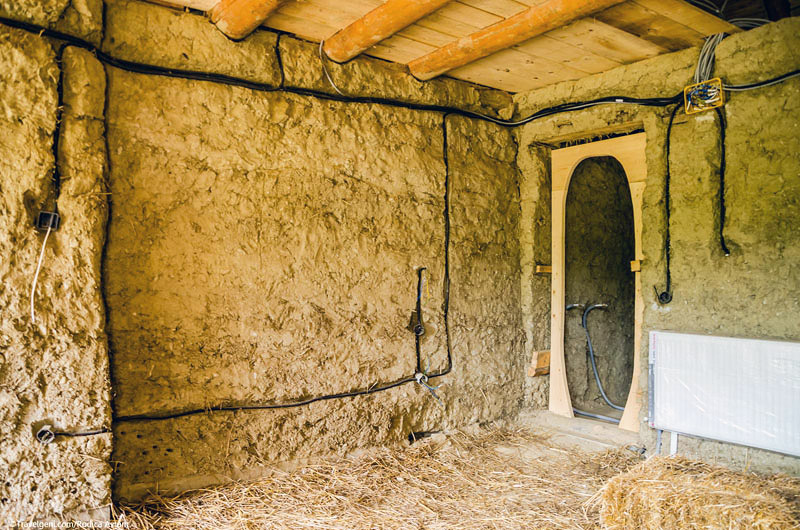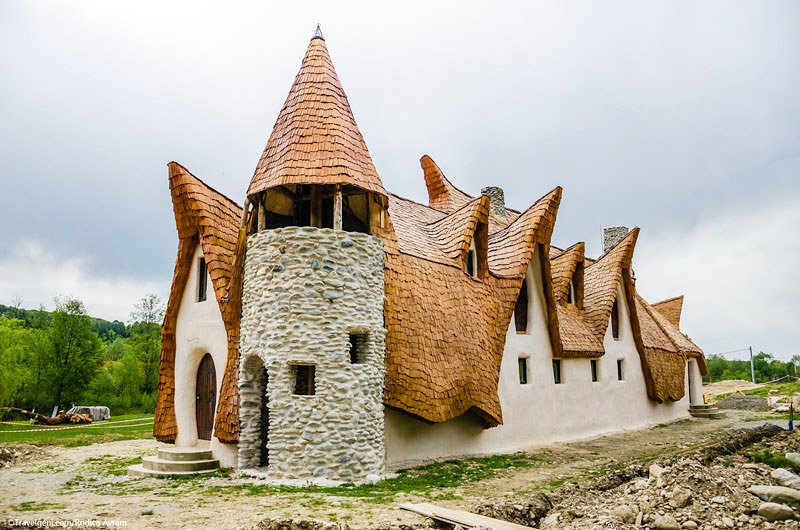 If relaxation is what you seek then you're in the right place and you'll be happy to know that there's a river nearby. Guests can spend time outdoors, enjoy rustic picnics with hay bale benches and tree trunk tables. There's also a playground for kids. By the time it's finished, this eco friendly lodge will also have a restaurant where organic food will be served.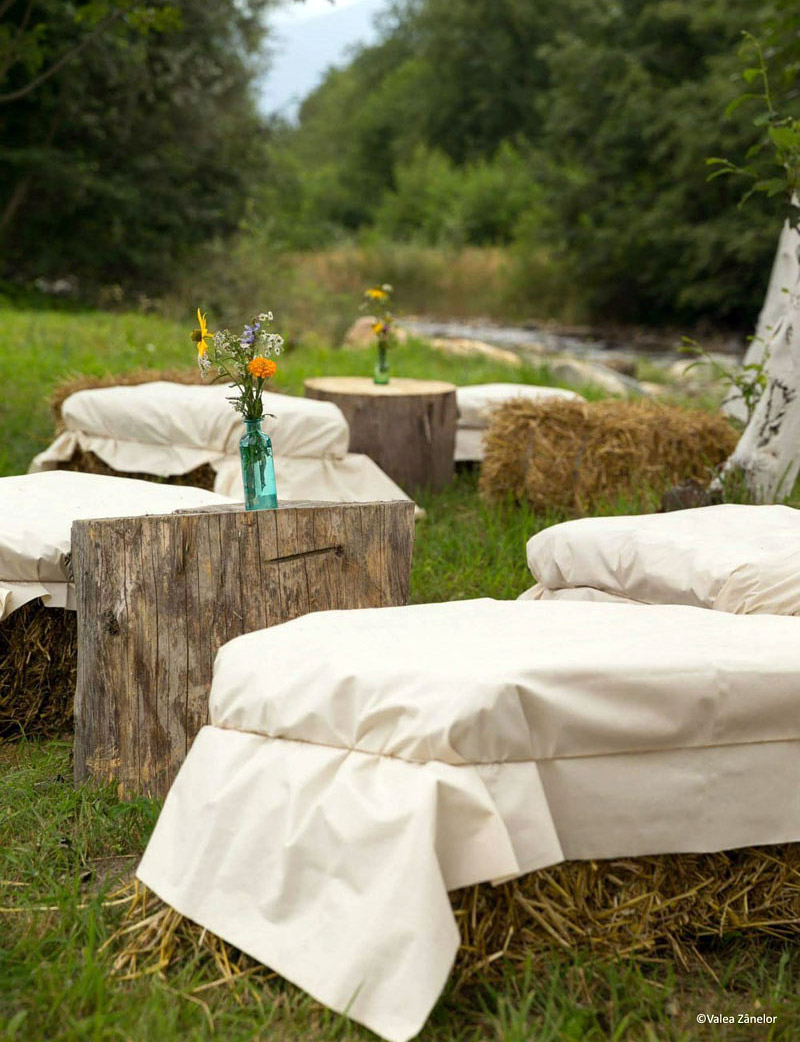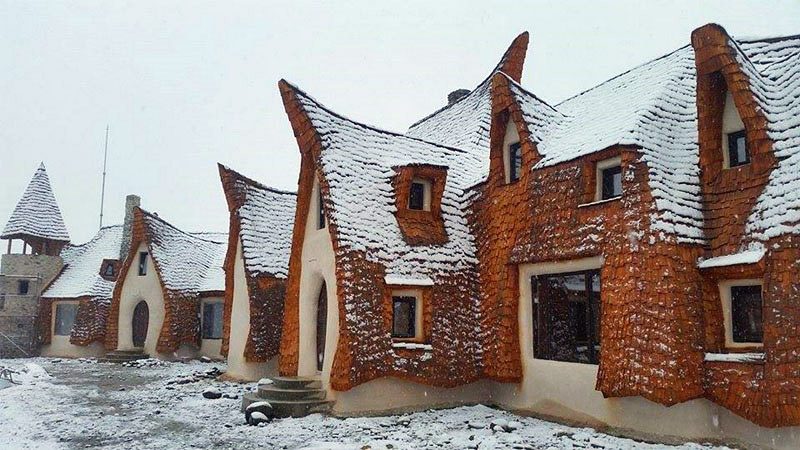 Source: homedit.com