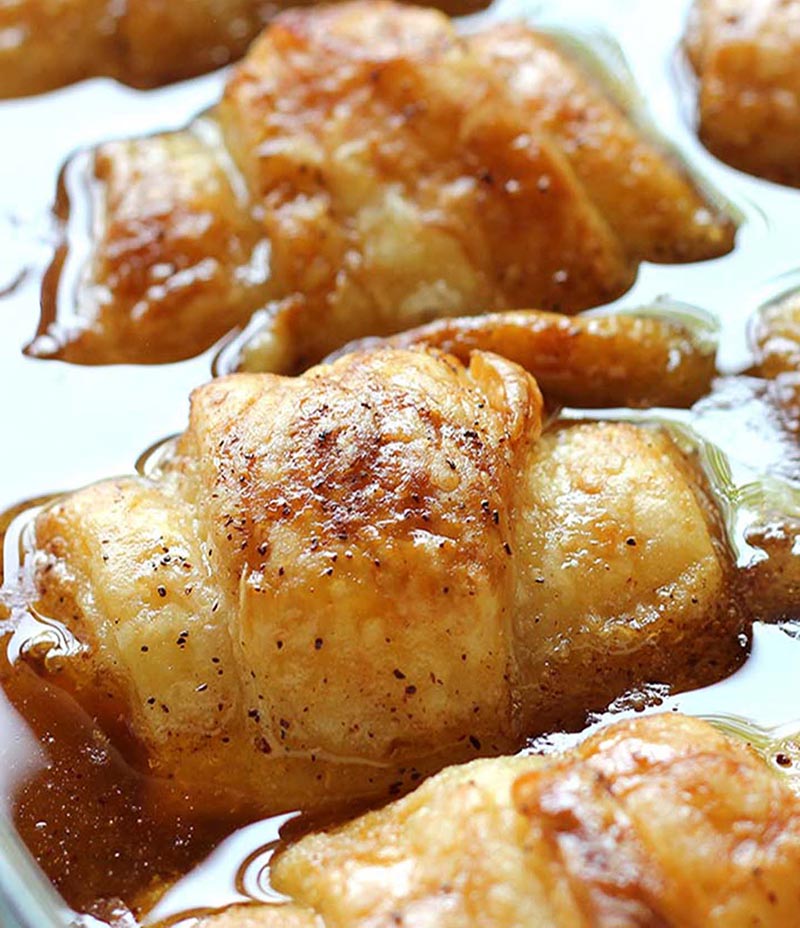 Apple Dumpling Bites Recipe
Apple dumpling bites make a quick treat perfect as a fall snack or dessert! Filled with apple and sprinkled with cinnamon sugar, these apple dumplings are sure to become a family favorite!
Prep time: 5 mins           Cook time: 3 mins              Serves: 16 dumplings
Ingredients:
2 large cans crescent rolls
½ cup applesauce
½ teaspoon granulated sugar
½ teaspoon ground cinnamon
Oil, for frying, preferably peanut oil
Instructions:
Open crescent rolls and spoon ½ teaspoon of applesauce onto the center portion of widest area of crescent roll. Roll crescent, tucking the tips underneath to close the dumpling.
To Fry
Add oil to a large Dutch oven or heavy-bottomed, deep pot. Do not fill over ½ full. Heat oil to 350º F. Carefully add dumplings a few at a time into the oil and fry until lightly browned. Remove from the oil using a slotted spoon onto a paper towel lined baking sheet to drain. Dust with a mixture of sugar and cinnamon while warm.
To Bake
Preheat oven to 350º F and bake according to crescent roll package instructions. Sprinkle with a mixture of sugar and cinnamon while warm.
Source yummly.com