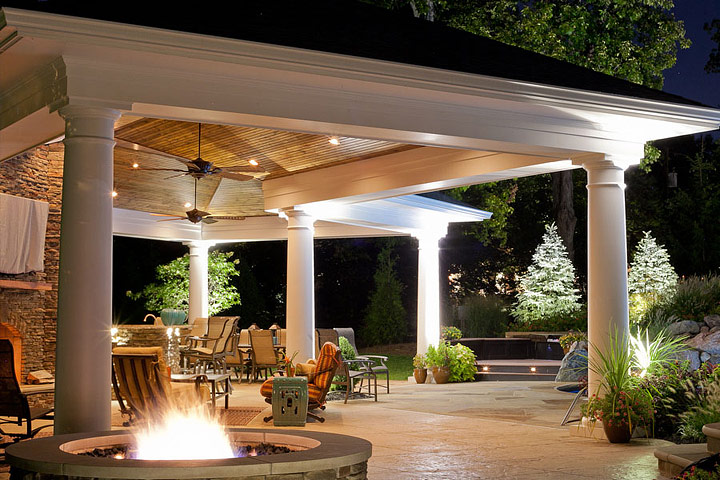 There are many reasons to invest in some backyard lighting. Proper illumination brings out the best in garden aesthetics and allows you to draw attention to certain features, pools, ponds or fountains.
Motion sensors and path lighting are safety concerns; having a well-lit deck or balcony may be an issue of security. Although you may require a rather complex wiring system to protect against the elements, the versatility of this project is astounding and well-worth the effort and work.
From fairylights and candle lanterns to portable solar lamps, LEDs connected to mains electricity, rechargeable battery lamps, low-voltages, accent lighting and spotlights of all hues and intensities, there's something for everybody.




You may find it beneficial to enlist professional help to advise you on what's best for your garden in terms of space, weather and the mechanics of power source and maintenance.
Backyard lighting fixtures may require quite a bit of research but are a fantastic way to both add personality to your home and increase the potential value of your property. Depending on the size of the entry way, patio or the backyard walls you can choose small, medium or large outdoor lights.
Backyard Lighting Placement
While lighting can be placed virtually anywhere, some spots make it an absolute must. Those include:
Paths
A well-lit path is both welcoming and required, providing illumination that extends hospitality to visitors and makes walking more secure. High illumination isn't necessary, and downlights will prevent glare. Individually lit pavers can also be used to light a pathway.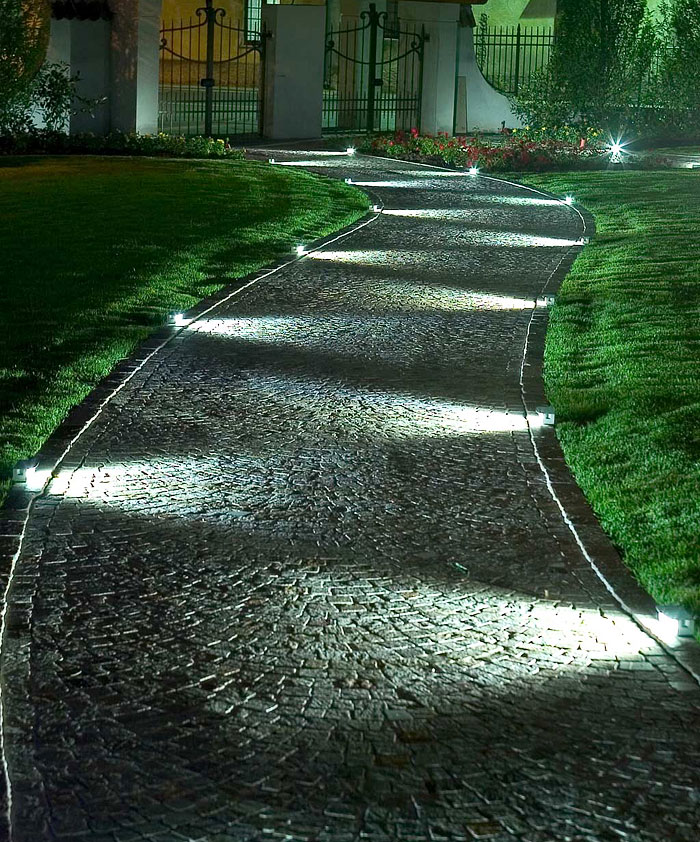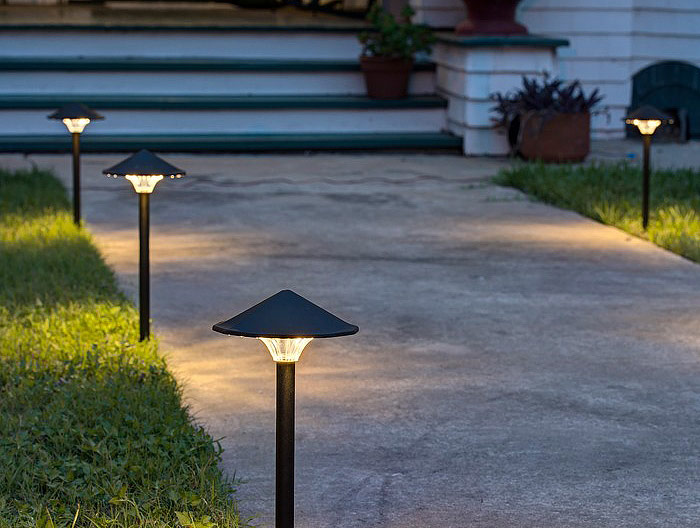 Entries
Place lights either to each side of a door or overhead at front, back, and side entry doors.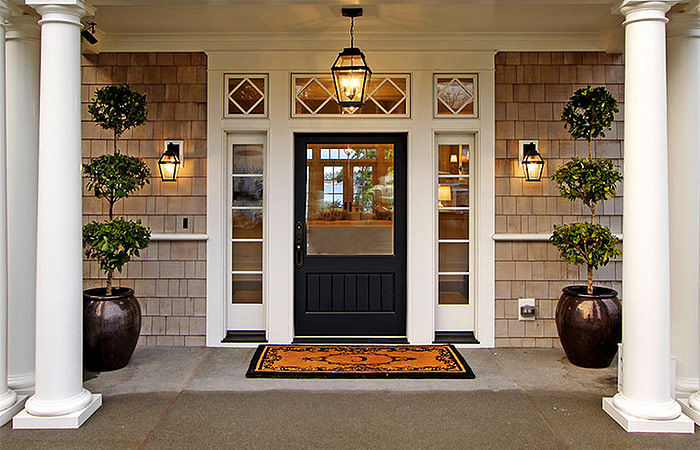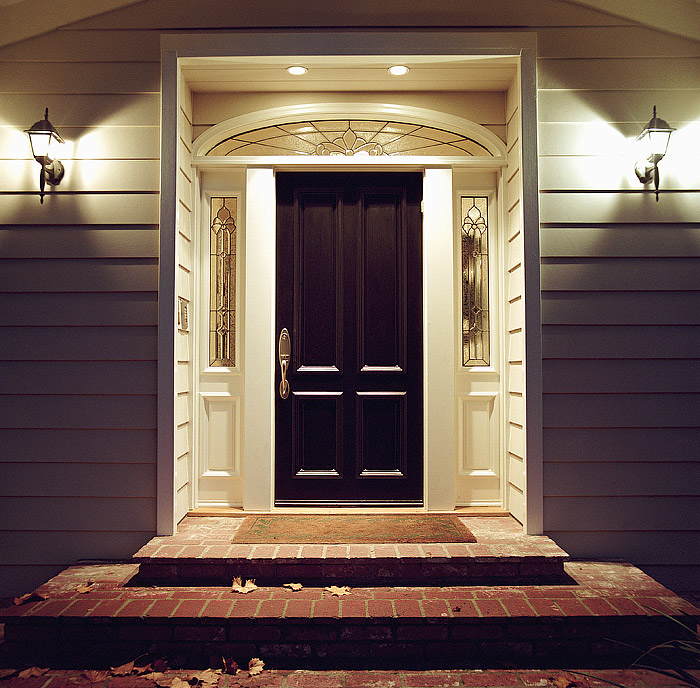 Driveway
Low-voltage landscape lighting is a good option along a driveway.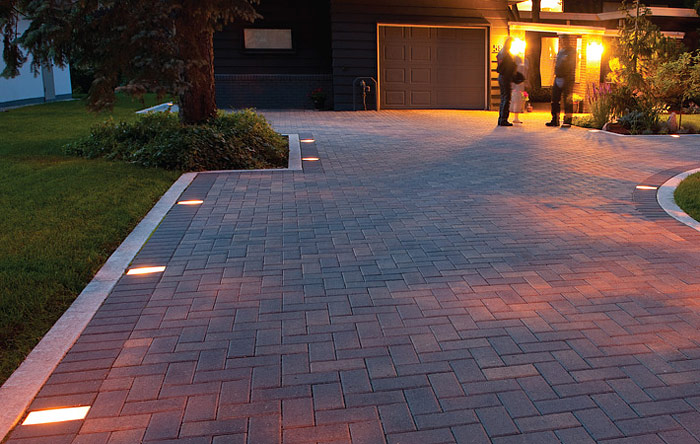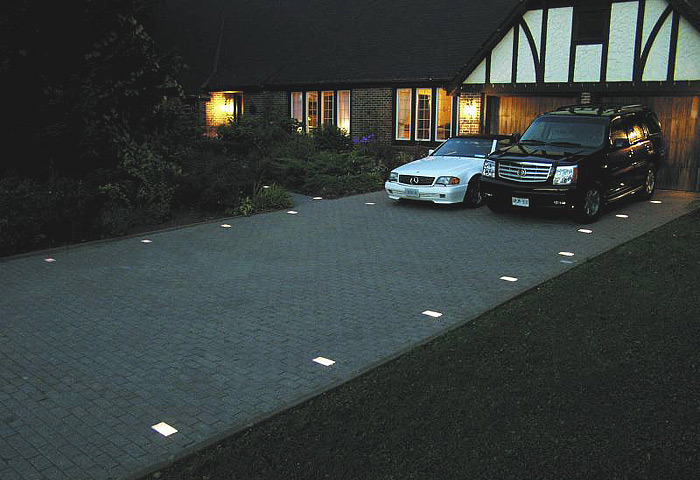 Steps
Steps should be lighted for safety; either the risers or the treads can be lit.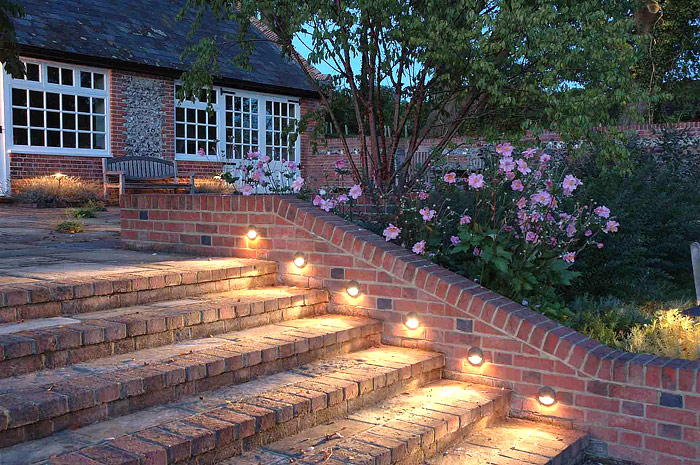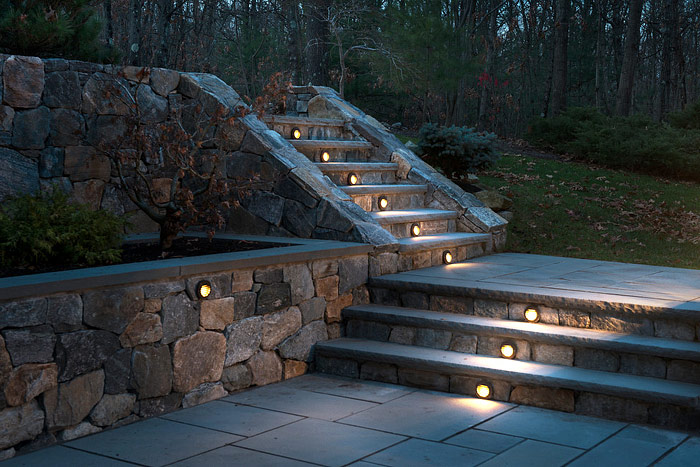 Decks or Patios
Lighting can be used to illuminate specific task areas on a deck or patio, such as a kitchen or cooking spot, as well as railings and seating areas. Uplighting, which is harder to accomplish outside, can be used on a deck or patio to send light upward on an umbrella or deck "ceiling" for an indirect effect.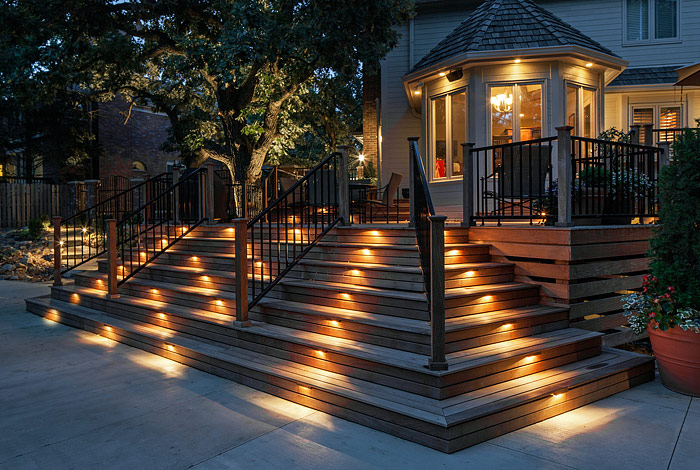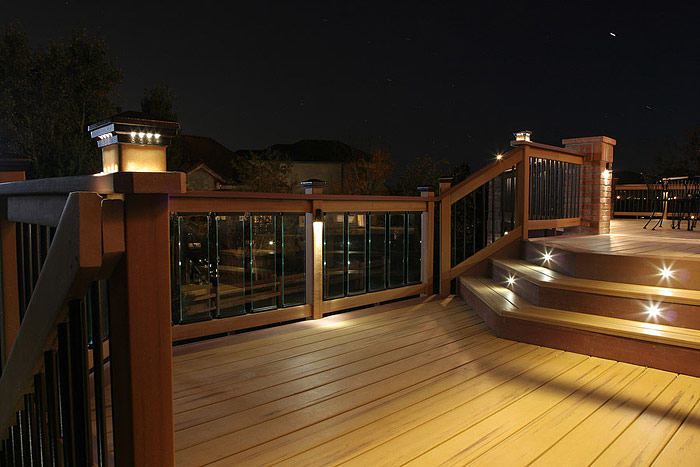 Gazebos, Pergolas, or Trellises
Lighting is a good way to highlight an interesting built element in the outdoor landscape.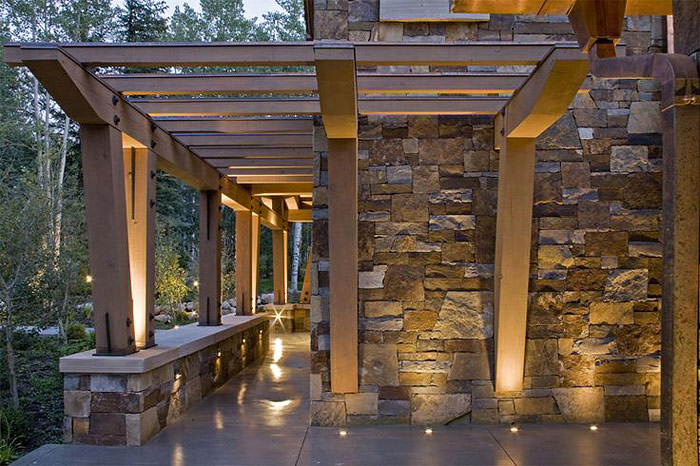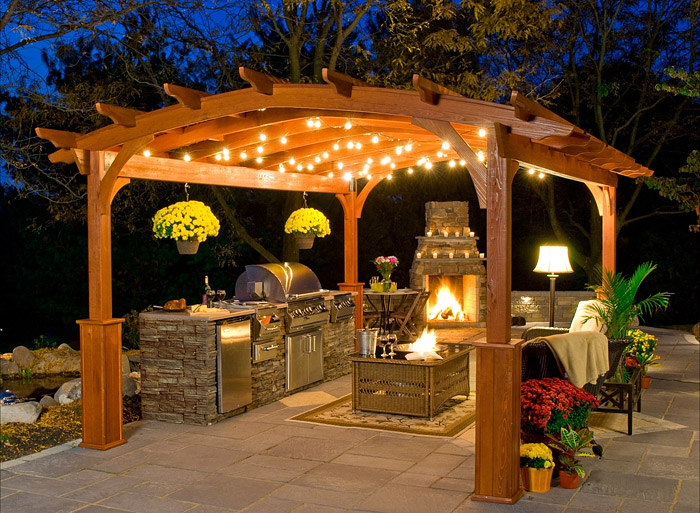 Architectural Features
Outdoor landscape lighting can be used to highlight a wall, for example, by washing it or grazing it. When a wide beam of light is aimed at a wall from a few feet away, it creates a wall wash. A light used to graze a wall creates interesting highlights and shadows. Both will provide a little accent to nearby plants.