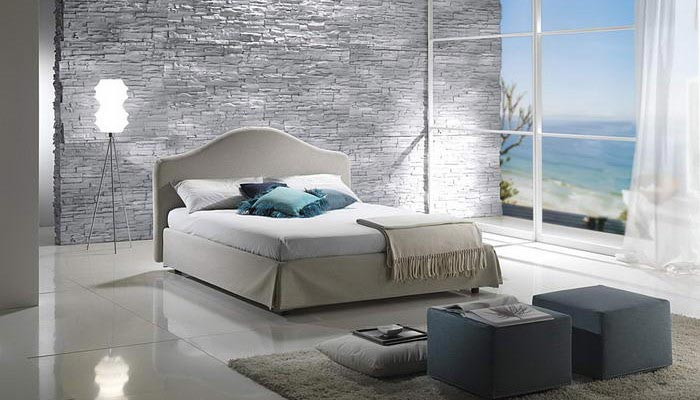 Bedroom Design Tips & Tricks
Creating a stylish and comfortable look for your bedroom may seem like mission impossible when faced with a blank canvas
While you want the space to be calm and relaxing so you can get a good night's sleep, you don't want to be stuck with a drab, boring room. However, when you focus on a few key elements, you'll wind up with a bedroom that marries form and function for a cozy and elegant design.
Go Soft With Color
Color is important in any room, but it can make a big difference in a bedroom. You want the space to have a soothing, calm look that makes it easy to fall asleep at night, so soft colors are your best bet. Try a light robin's egg blue or mint green for the walls to create a relaxing retreat in your bedroom. If you prefer a neutral look, taupe or gray also work well. Soft, warm shades like butter and peach are also a good option for bedroom since they provide a cozy, inviting look.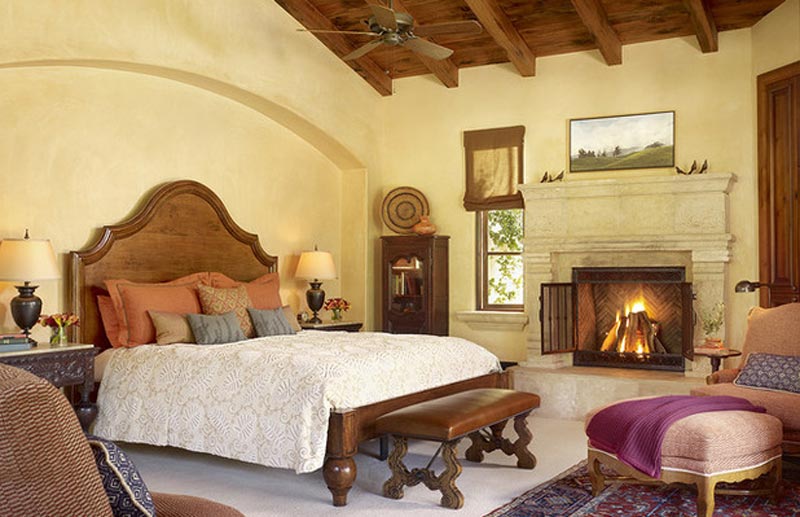 Make The Bed A Focal Point
Since the bed is an essential item, it only makes sense to use it as the focal point of your bedroom. You can make it the star of the room in a variety of ways, but the easiest is choosing a dramatic bed frame that commands attention. A four-poster or canopy style works well in a large bedroom, while a sleigh bed is better option for a smaller space.
If you have a simple bed frame, a striking headboard can dress it up. Consider a luxurious quilted style or an intricately carved wooden headboard. To turn a bed into a focal point on a budget, cover it with a comforter or bedspread with a bold, graphic pattern that draws the eye.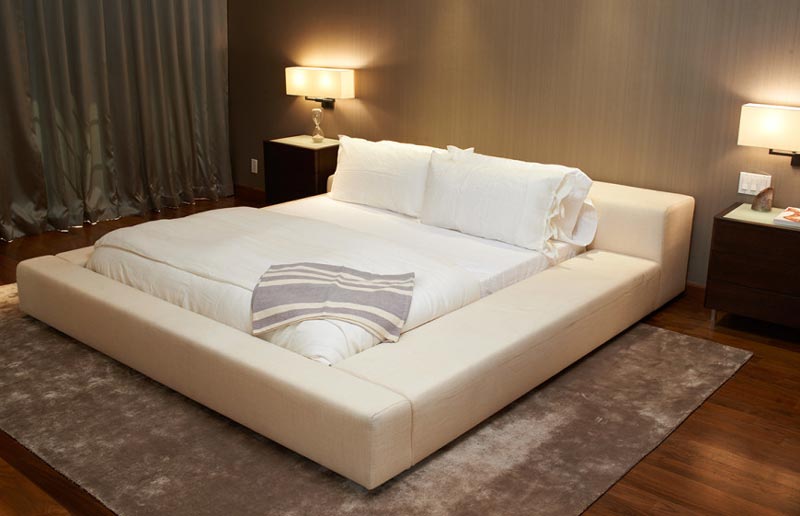 Layer Lighting
Just like choosing the right color, having the right lighting in your bedroom can go a long way in creating a calm, cozy space. The key is to layer ambient and task lighting so you have adequate lighting that isn't too harsh or bright.
For ambient lighting, a chandelier or pendant is an ideal option if you want to add a decorative touch to the room. Connect it to a dimmer switch so it's easy to brighten or darken the room depending on your needs. Task lighting in the bedroom is typically used for reading in bed, so opt for simple table lamps for your nightstands or wall-mounted lamps or sconces just above the bed.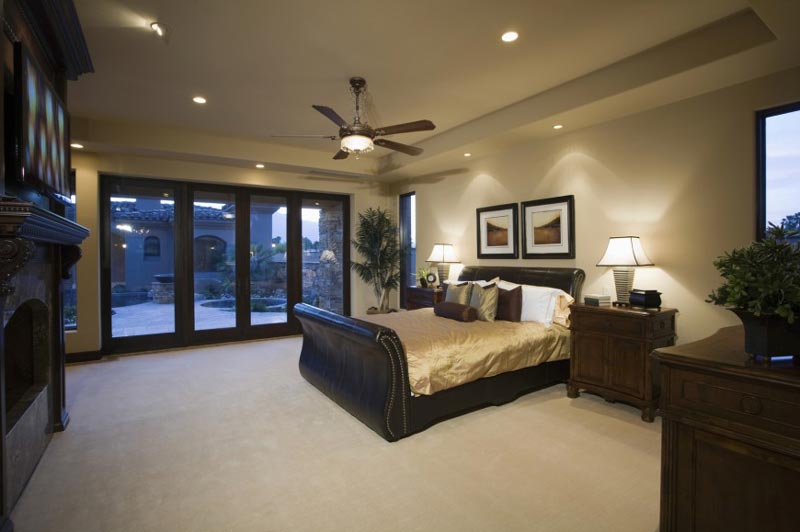 Choose the Right Window Treatments
A bedroom is a personal, intimate space, so privacy is key. During the day, you may your windows uncovered so natural light can pass through and give the room a bright ,airy feel. At night, though, you don't want neighbors and passersby to be able to see into your room. Layering your window treatments allows you to control the amount of light and privacy that your room receives.
For a luxurious, dramatic look, pair drapes in a sumptuous material like silk or velvet with sheers. You can tie back the heavy drapes during the day so light filters through the sheers and let them loose when you're getting ready for bed. If you prefer a more casual look, pair sheers with simple blinds or shades. Open the shades during the day and pull them closed at night.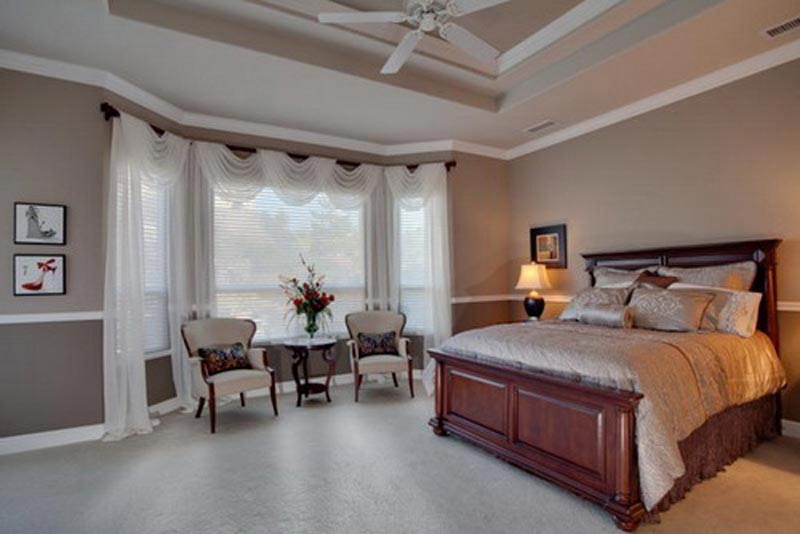 Maximize Storage
While a soft color and the right lighting can give your bedroom a soothing look, you aren't going to be able to relax if the space is cluttered and messy. Having adequate storage is key if you want to keep it neat and organized. Under bed storage can supplement closets and dressers – plastic bins or wicker baskets that fit under your bed frame can store clothing, shoes and other items.
You may also want to add a bookcase to store books, DVDs and other items so they don't wind up in a pile on your floor. In an extremely small room, wall-mounted shelves are effective since they don't take up any floor space. You can also add a bench with storage beneath the seat or a trunk that doubles as seating.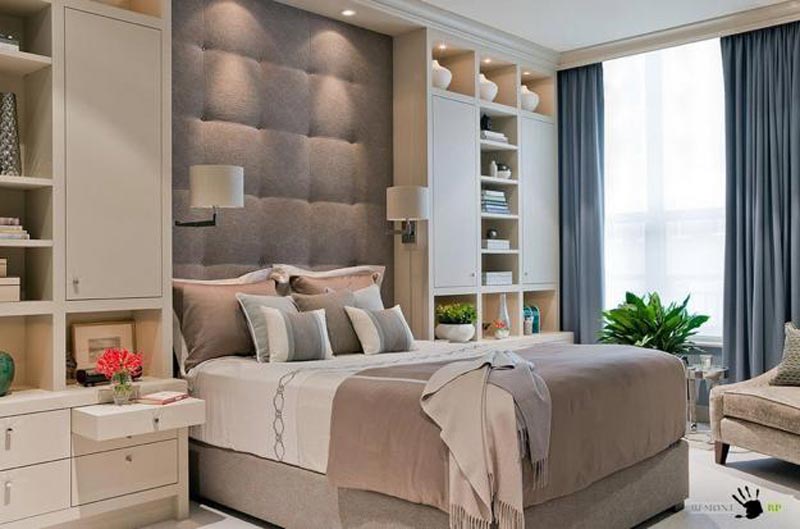 source homeguides.sfgate.com