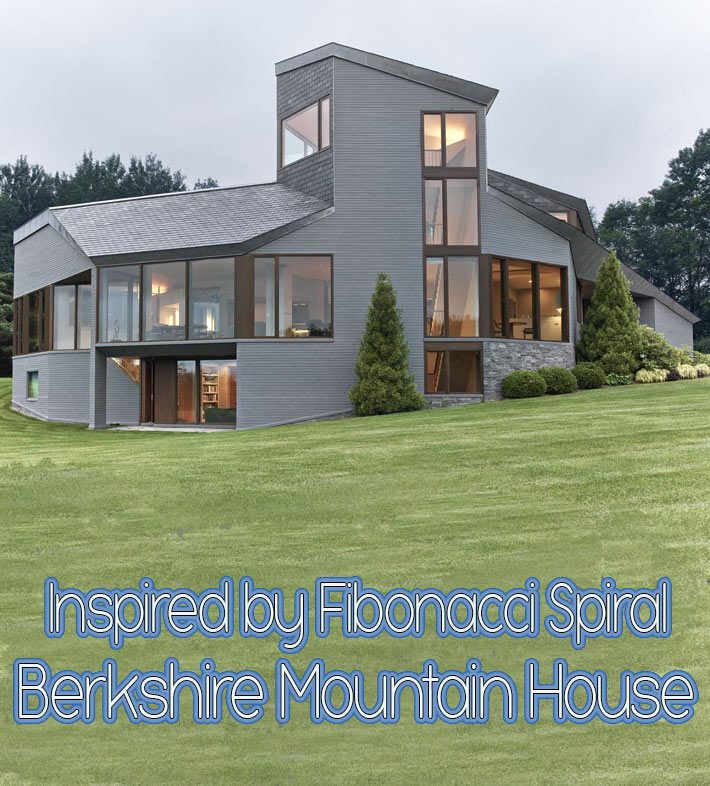 Tsao & McKown Architects recently completed Berkshire Mountain House, a modern residence located in Alford, Massachusetts. The exterior of the residence is inspired by traditional farm houses in the region with a blended array of textures and hues, while glass is used extensively for connection with the outdoors. The clients, a couple of self-confessed art lovers, were after their dream property, which would allow them to display their collection among the mountainous setting's stunning surrounding views.
"Nestled into the tree line at the top of a gentle rise, the house folds and unfolds to take advantage of sweeping panoramic views, and wraps upon itself to form an intimate courtyard against the forest's edge," the architects said.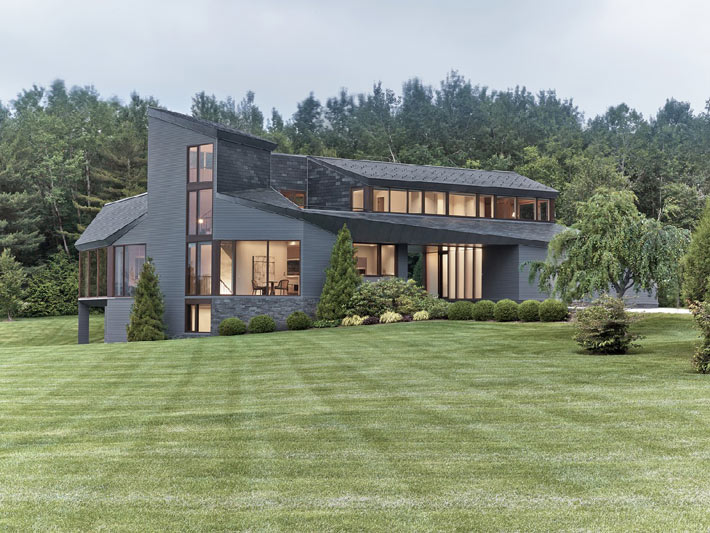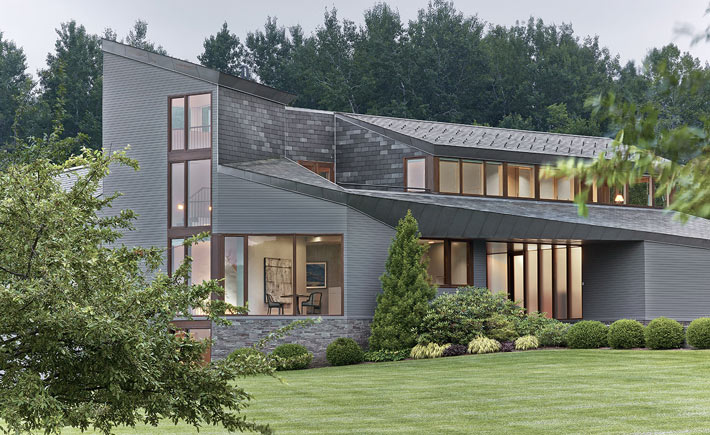 An original layout defines the project, which has a total of three levels: "The building is conceived as movement through a Fibonacci spiral," the architects explained. "The resulting plan allows a graceful progression through the rooms, spiraling up to the highest point, a cozy aerie."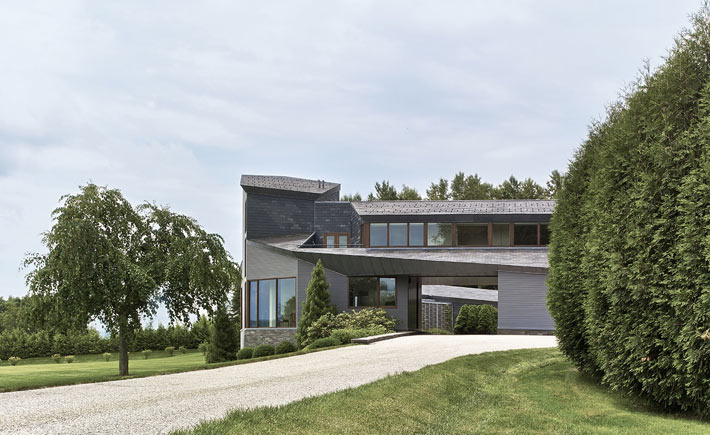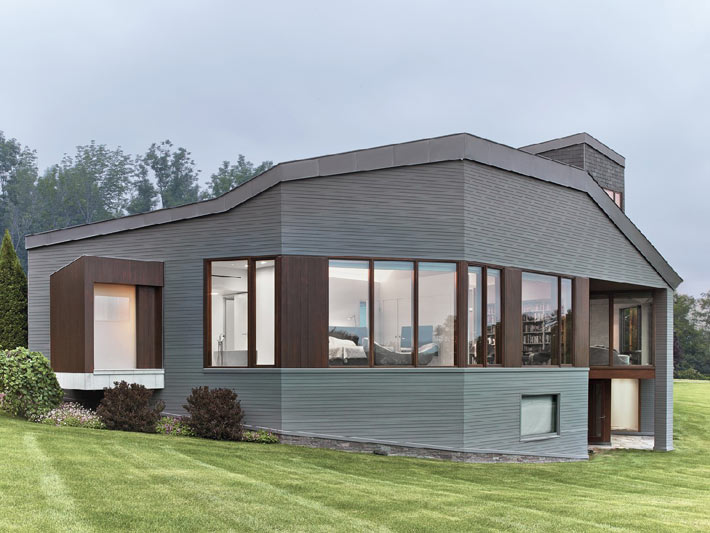 The living areas on the first floor consist of a series of open spaces for dining, entertaining or working. An abundance of wood finishes adds to the welcoming vibe, while well-placed artwork adds a pop of personality.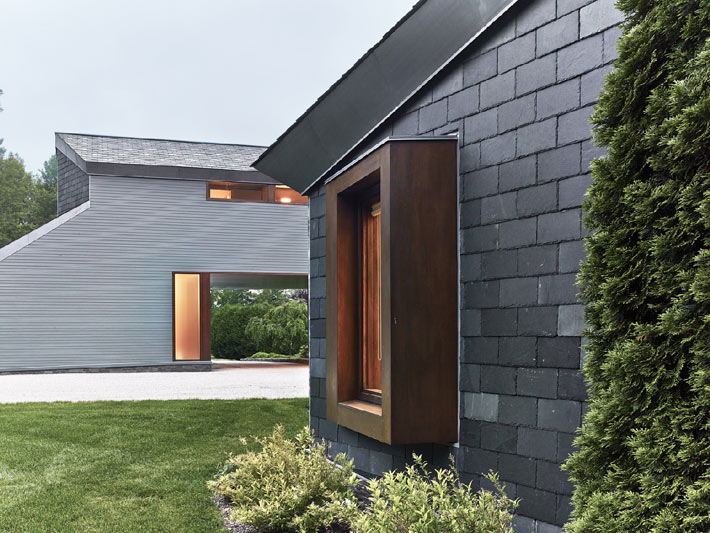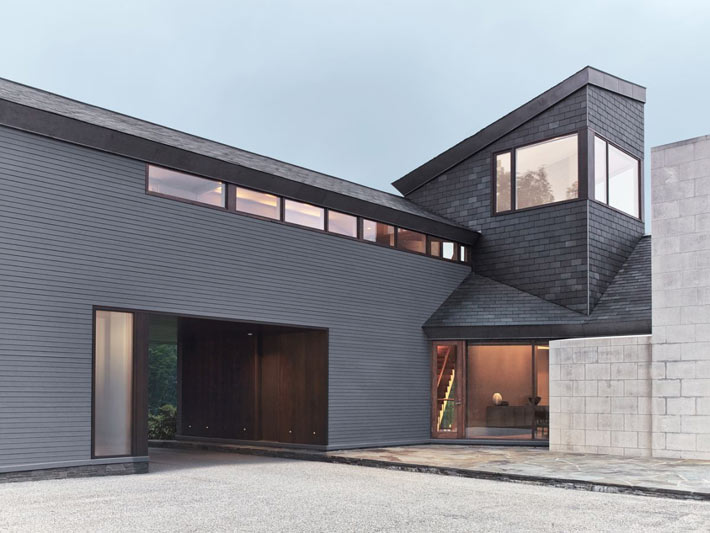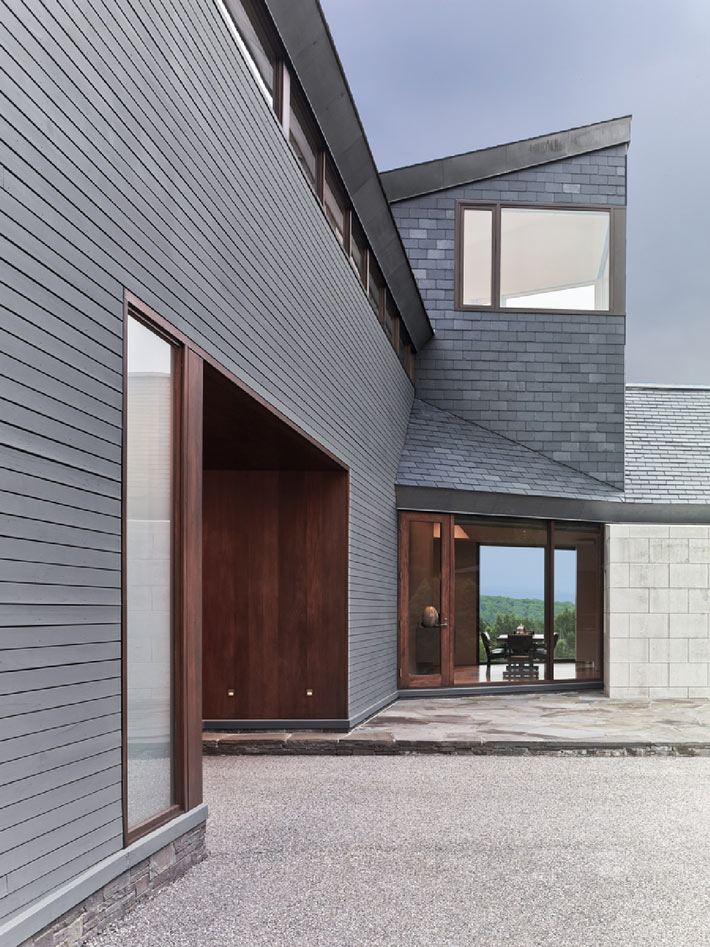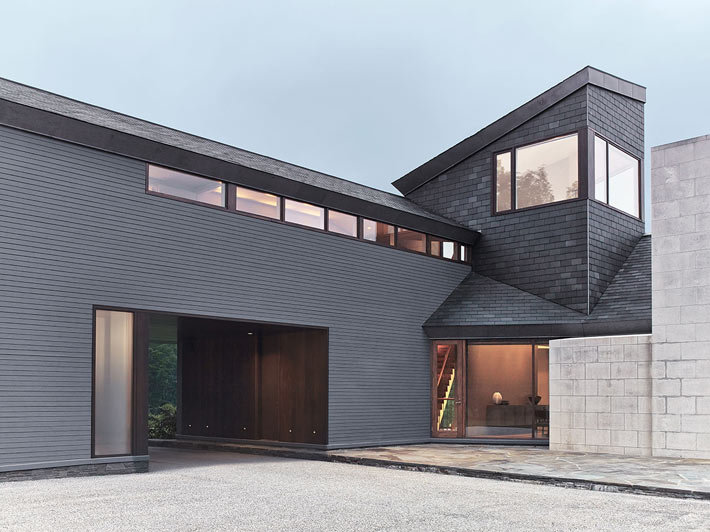 The architectural vocabulary and the materials, such as granite from a nearby quarry, were inspired by traditional farm houses and utilitarian buildings of western Massachusetts. Selected in a complementary palette, the varied materials play with textures and hues, and will take on greater character as they age in an evolving dialogue with the natural landscape.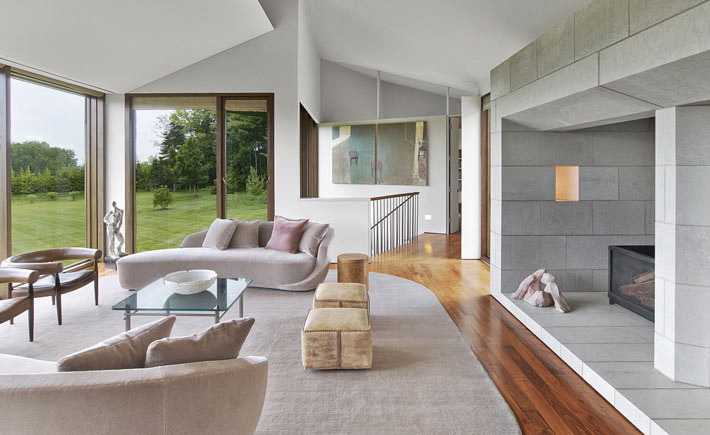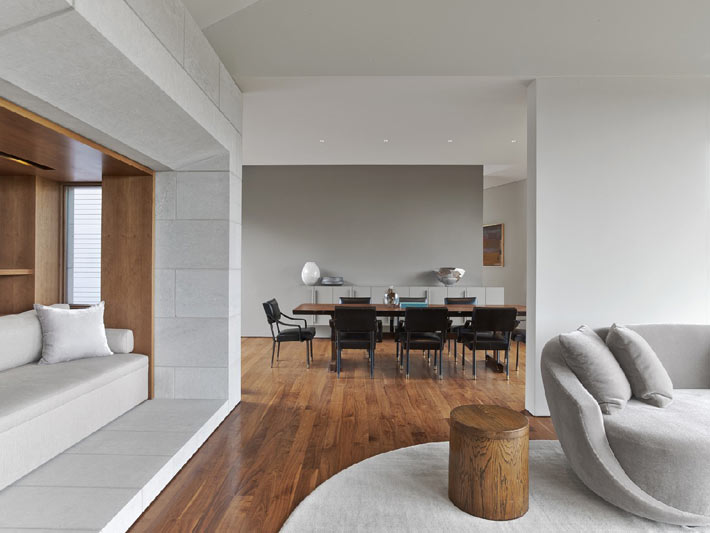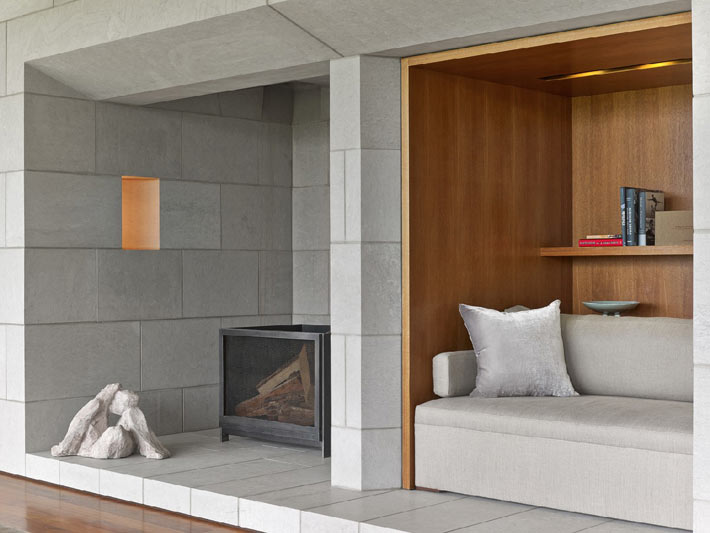 Berkshire Mountain House can be reached via a porte-cochère, which leads into the ground floor and straight up to the home's first storey, containing the spacious en-suite master bedroom, living room, kitchen and dining room. When entering the property's public spaces, eyes are immediately drawn to the majestic limestone fireplace that impressively extends from the entry courtyard through to the living room.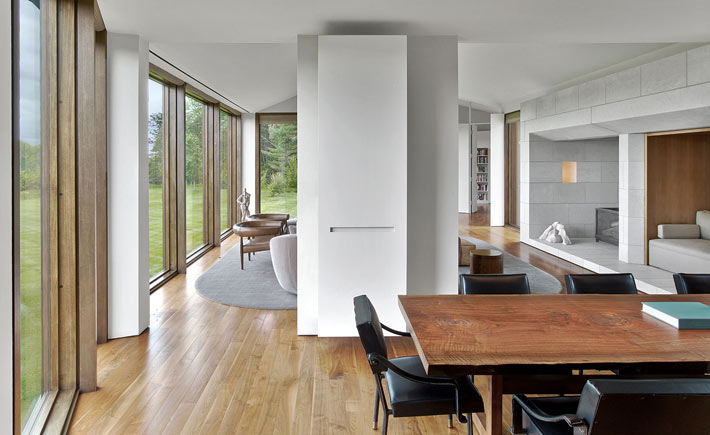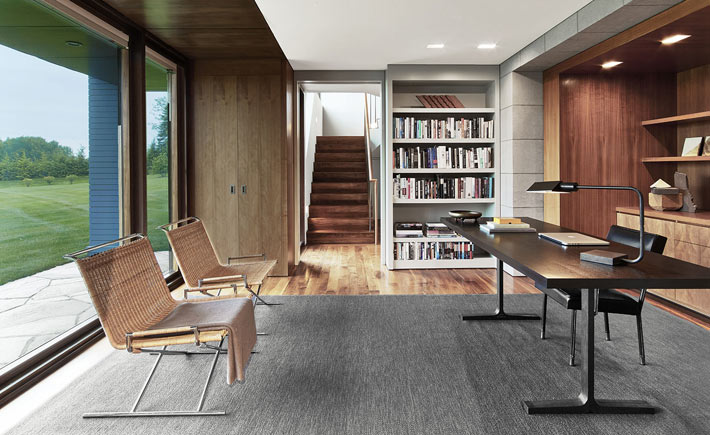 The home's sequence of rooms twists upwards towards the highest point in the house, which hosts the second floor's cosy relaxation space and two guest bedrooms.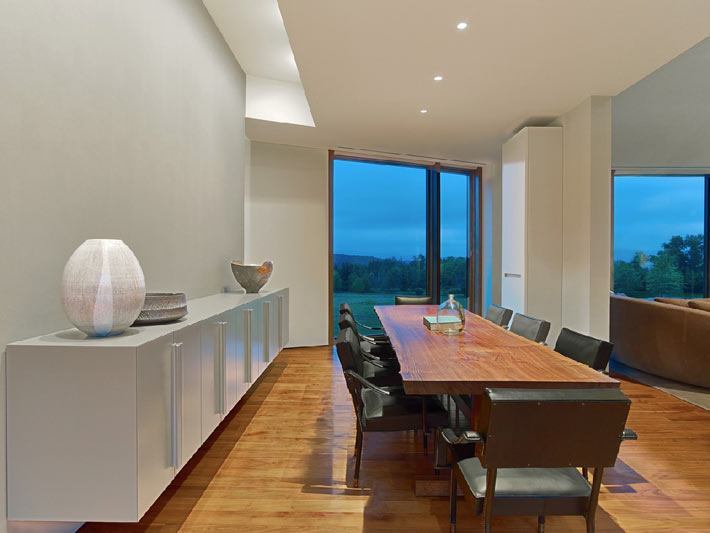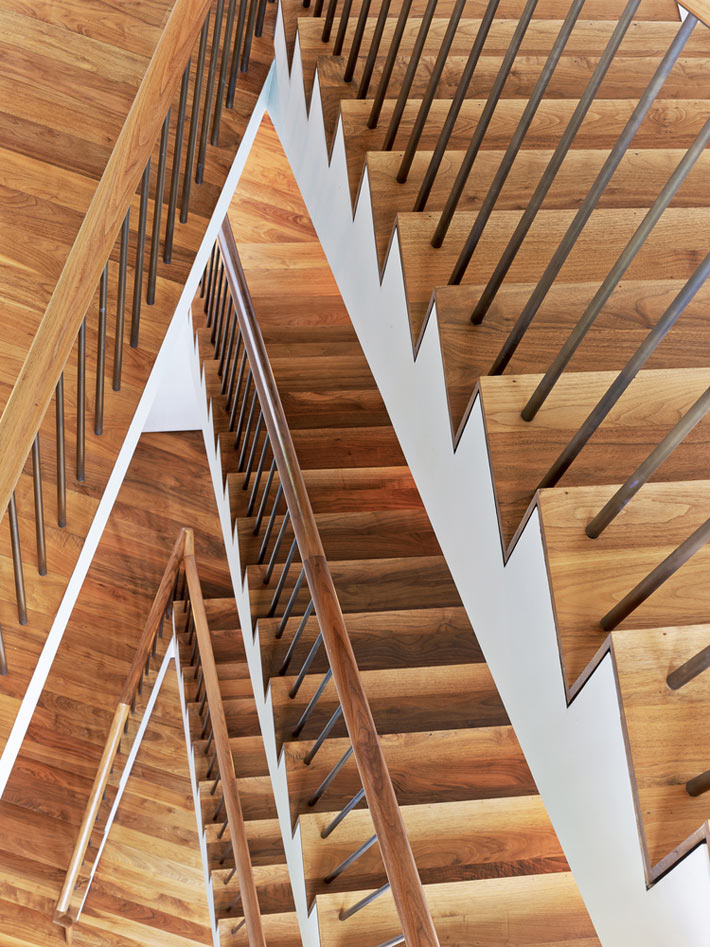 One of the design's challenges was creating a house that would frame the clients' favourite views, a refuge where they could relax and take in the region's natural scenery. The solution came in the shape of a layout that features the 'optimal arrangement' for each room, explain the architects, who achieved this by intricately studying each space's intended function, and relation to light and the varying seasons.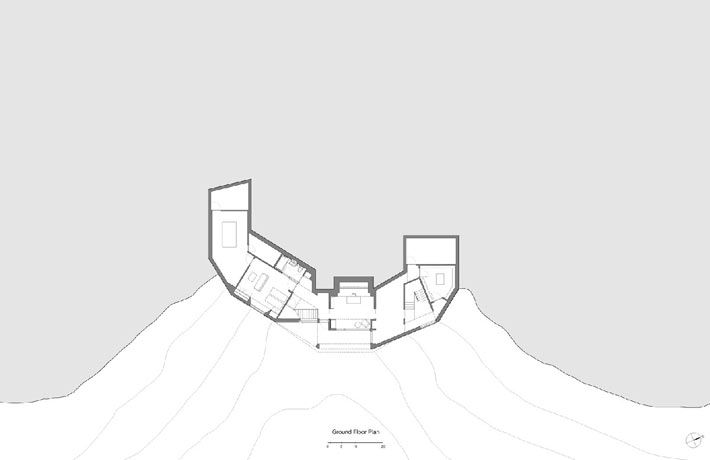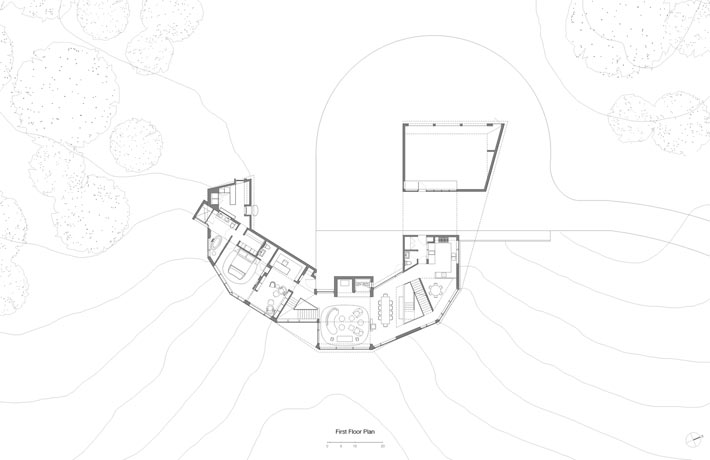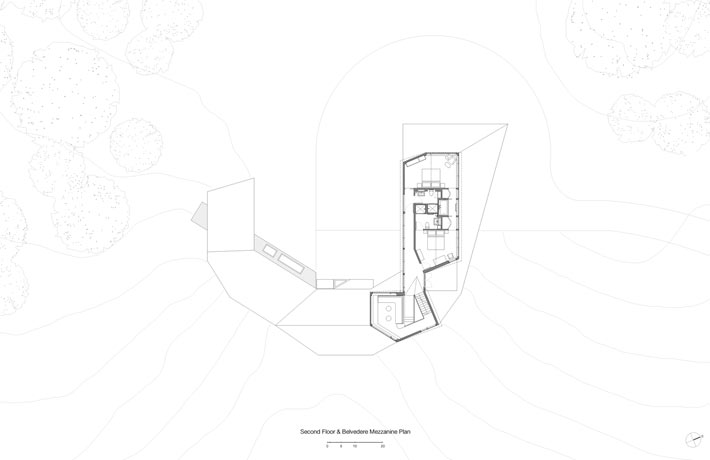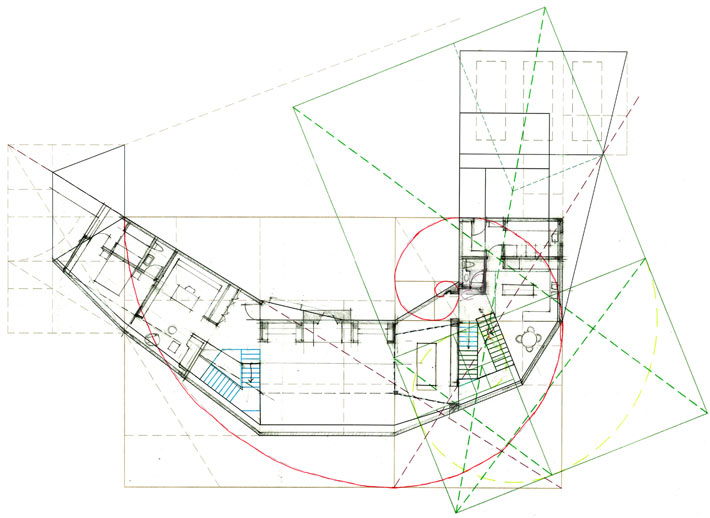 Source: freshome.com, wallpaper.com
Photography by Eric Laignel