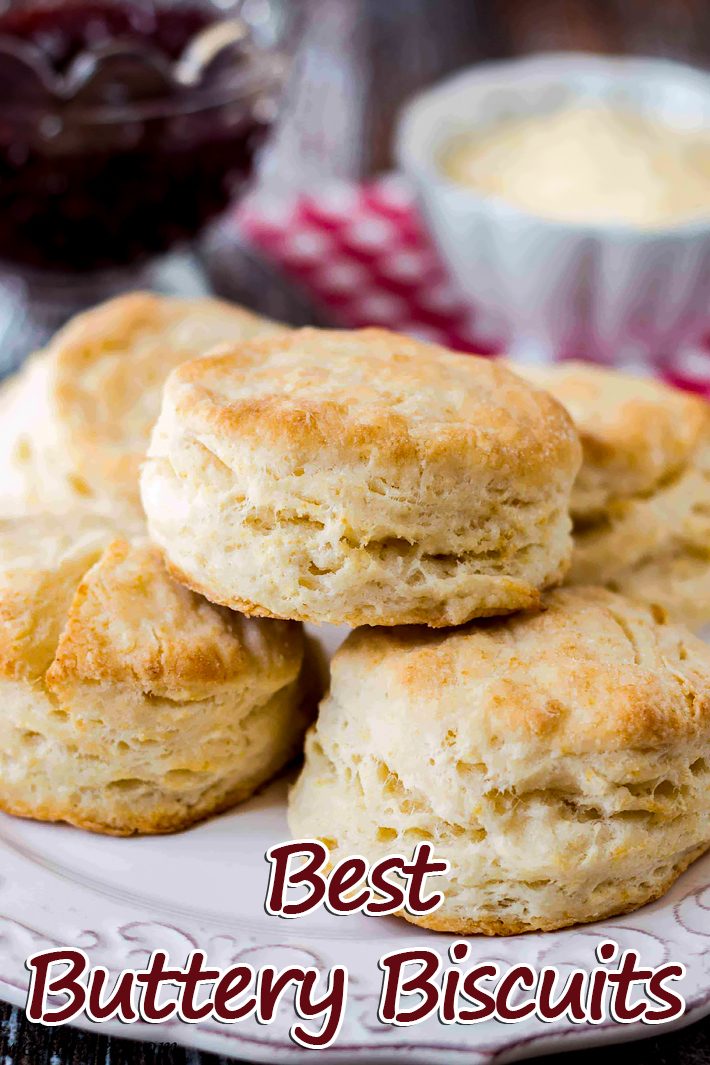 Best Flaky Buttery Biscuits Recipe
If you haven't made buttery biscuits because you were afraid you could use them as the foundation for your new house – these biscuits are for you. Easy and delicious!
Ingredients:
2 cups plain flour – sifted
3½ tsp baking powder
½ teaspoon salt
½ teaspoon cream of tartar
1 tablespoon honey
113 grams butter (1/2 cup) cold butter cut into ½ inch cubes
⅔ cup milk
Instructions:
Preheat oven to 230C/450F
Place dry ingredients in a food processor and whiz to combine.
Add butter and pulse til the butter looks like peas.
Dump into a mixing bowl and add the milk and honey and stir until it comes together.
Place on a lightly floured surface (I use a silicone mat because it's easy to clean) and knead several times to work the gluten
Then pat the dough with your fingers to about ¾ inch high. You can go lower and get more biscuits but they won't be as high.
You can cut them with a biscuit cutter, a tin can or a glass but don't use a seesaw approach as that will reduce the rise.
If you want soft edges like I do, place them about an inch apart on a baking sheet covered with baking paper.
I used a knife and cut them square and had no leftovers.
You may brush the tops with melted butter or milk before baking but I always brush with butter right after they come out of the oven.
Bake for 10 minutes or until golden brown.
I like to let them rest for about twenty minutes before baking, but, seriously, I'm usually so hungry by this point that I just toss them in the oven once the oven is hot enough.. Bake at 450 for 10 minutes or until they are done to your liking.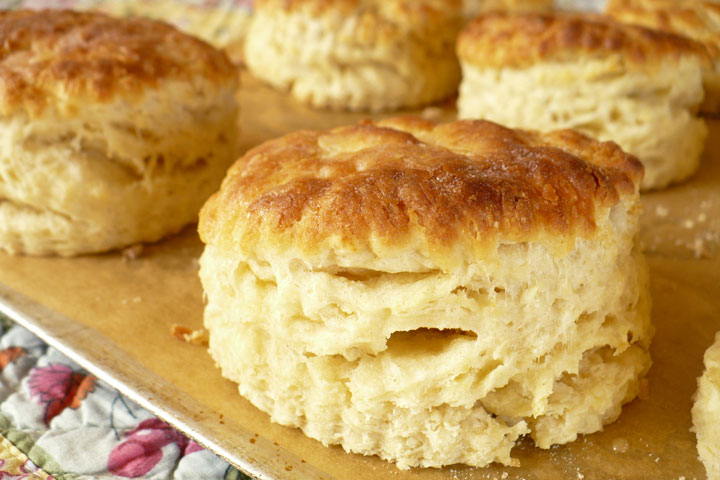 Please follow us on Facebook Page and enjoy our collection of recipes, crafts, fitness, health tips, gardening, DIY and more…
Source orgasmicchef.com